Starting a business in Australia
Moving to Australia and looking to start a business? Here's how to go about it.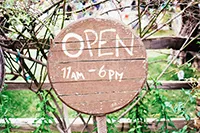 For many migrants who move Down Under, a crucial part of the Australian dream is running your own business. Whether you're selling apartments, electronics or anything in between, the healthy Australian economy can offer the perfect tonic for business success.
Australia has a rich history of poor migrants starting from nothing and then developing multimillion-dollar businesses. Think of Westfield's Frank Lowy, Meriton's Harry Triguboff and consumer electronics guru Ruslan Kogan, to name but a few. Starting a business in Australia certainly turned out to be a great idea for them, so here's how you can get started and set your company on the road to long-term success.
---
How to start a business in Australia
It'd be great if starting a business was as simple as it was when you were a kid—set up a stand out the front of your house and away you go. Australian legislation and government regulations mean you'll have to jump through a few hoops before you can start earning your first million. Read on to find out what you need to do.
What you need before starting a business in Australia
Before coming to Australia, you'll need to ensure that you have the correct business-specific visa in place. Relevant visas including the Business Talent (Permanent) visa (subclass 132), the Business Innovation and Investment (Provisional) visa (subclass 188), and the Business Innovation and Investment (Permanent) visa (subclass 888). There are also other visas available, so contact the Department of Immigration and Border Protection (DIBP) for more information.
If you wish to start a company in Australia you'll need to register it with the Australian Securities and Investment Commission (ASIC) and get an Australian Company Number (ACN). Small business owners will be required to apply for an Australian Business Number (ABN). Alternatively, if you want to buy an Australian business, it may be a good idea to enlist the help of a business broker to better understand the local market.
Every business owner is well aware of the importance of insurance, so you'll need to consider the type and level of financial protection that your business requires. What are your business assets and what cover do you need for them? Do you need insurance protection for your employees or for your ability to earn revenue? For a full understanding of products offered by Australian insurance providers, speak to an insurance broker.
If you're looking to raise capital, there are a range of investment solutions at your disposal to help you meet your financial goals. From Australian equities to Forex trading and derivatives, there are plenty of investment options to choose from.
Business banking
You'll need to set up an Australian business bank account to manage your business' finances. However, finding the right account for you will depend on your business spending requirements. For example, are you looking for a high interest account to build a savings balance, or do you want an account that charges minimal fees for looking after your everyday transactions? Do you want a branch nearby or are you happy handling all your transactions via internet banking?
From loan accounts to deposit accounts, transaction accounts and savings accounts, there is a wide range of business banking solutions to choose from. The same goes for business credit cards, so it pays to compare a range of offerings from Australian financial institutions before deciding on the right products for your business.
Business migration
The Australian Government runs the Business Innovation and Investment Program (BIIP) to help attract talented and successful business people Down Under to set up and grow their business activities here. With an aim of increasing entrepreneurial talent and diversifying business expertise in Australia, the program helps the Australian economy continue to grow.
The BIIP is state and territory nominated and covers three visa subclasses: Business Talent (Permanent) visa (subclass 132), Business Innovation and Investment (Provisional) visa (subclass 188) and Business Innovation and Investment (Permanent) visa (subclass 888). Under the program, most migrants enter Australia with a provisional four-year visa after which, provided they demonstrate a specified level of business activity during that time, they can then apply for permanent residency. However, those with high-level business skills can apply for a Business Talent visa and get direct permanent residence.
There are also certain obligations you'll need to satisfy after arriving in Australia, so contact the DIBP for more information. You can also start your online visa application at this government department's website.
---
What you need to buy a business in Australia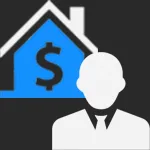 The Australian business sphere is quite a highly regulated environment and shouldn't be entered into lightly. Each industry has its own specific rules and regulations, the likes of which are constantly changing. Before buying a business in Australia you should be versed in these rules and regulations to better understand how running an Australian business can vary to running an overseas business that may from time to time have operations in Australia.
If you're here on a Business Talent visa (subclass 132) or a Business Innovation and Investment visa (subclass 188), you should be able to buy a business in Australia. However, keep in mind that every Australian company is required to have an ACN and be registered with ASIC (see above). Depending on the industry in which you operate, there may also be a number of licenses or other registration processes to fulfil.
With all the rules, regulations, licenses, and registrations required to legally establish a business in Australia, it may worth your while to engage the services of a business broker. Brokers can help you navigate the complex process of buying a business, acting as an independent third party that can provide unbiased advice that is in your best interests. Brokers can also call upon their extensive local knowledge of everything from financial regulations and the necessary permits, to real estate prices and insurance, ensuring that you end up with a business that you can grow into a successful enterprise.
Investing in a business
Visas for business migrants to Australia aren't just about starting or buying a business here; you can also look to make a significant investment in one or more Australian businesses. For example, under the Business Innovation and Investment visa (subclass 188), you can qualify for entry to Australia if you're willing to invest in business. You need to want to invest a minimum of $1.5 million in state or territory bonds and have plans to maintain business and investment activity in Australia after your original investment has matured. You'll also need to have had business and personal net assets of at least $2.25 million for the previous two financial years.
---