Setting up internet, phones and home utilities
Not to be forgotten on that "moving house" checklist are those niggling mandatories in life – the internet, mobile (cell) phones and household utilities. Here's how to set them up in Australia.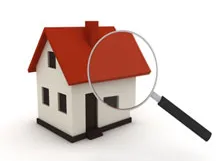 You might have taken them for granted back at home, but you'll soon remember their importance when you land in Australia. Now, where to start organising it all? We think it's true to say that you shouldn't jump on the first plan or provider that you find – especially when it comes to setting up internet / broadband or a mobile phone plan. So before you make the commitment of a purchase, compare your options in these departments. It could save your heaps (and work in your favour).
---
Mobile phones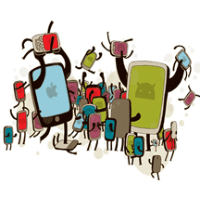 In Australia, we call cell phones, 'mobile phones'. You might already have a mobile phone that you've brought with you to Australia, but when you arrive you might want to consider purchasing a local SIM and a local phone plan. If you're planning to remain in Australia for a while and will be calling or messaging Australian phones then this may save you a lot, compared to putting your international number on roaming.
Depending on your needs, you have a variety of options when it comes to mobile phone plans, and each provider has different 'bonuses' and offers. As a migrant, you might like to look into plans that particularly have low-international calls, so that you can remain in contact with your family and friends overseas without the added fees and charges that come with international calls.
To give you a better idea of what your mobile phone options are, and how to compare them, you can visit finder.com.au's Mobile Phone Finder.
How do I apply for a mobile phone/plan in Australia?
While different providers will have different eligibilities and processes in place to apply for and set up your mobile phone plan in Australia, there are a few key things that can help make setting up communication a lot easier. They are:
Ask questions: Many mobile phone providers have online chat forums, telephone help services, and stores throughout Australia. Once you've considered all your options and are aware of what you want/need in a phone plan, you may contact a representative of your chosen provider to clarify details and help you setup your phone needs.
Personal contact details: In Australia, in order to purchase a phone and/or SIM, you might need to provide certain identification details, which can include name, date of birth, photograph, signature, current residential address in Australia and current contactable phone number. If you don't have a set address yet, that might still be okay as some providers will accept your travel accommodation (hotel/motel) as a valid form of address.
Personal identification documents: Some providers might also require you to support the activation of your plan with a suitable number of identification documents. These might include: a valid passport and visa, bank account statements, ATM card, a valid Medicare card, utility bills in your name, credit cards, and a driver's license. A full list of acceptable forms of identification will be given to you by the provider during the application process.
Low credit risk: If you're new to Australia, you probably don't have any bad credit ratings with any phone providers, which can see your application being denied. However, the provider may request proof that you're able to finance your phone plan.
Once you've purchased your plan and have activated it (usually using your personal identification details), you can then begin using it.
---
Setting up the internet and broadband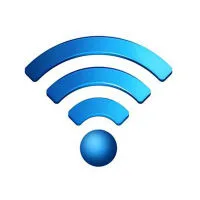 Australia is fast transitioning into a digital future with an Australia-wide plan to upgrade the fixed line telephone and internet network toward high speed broadband. Many main cities can already access this broadband service, and you can utilise this with a suitable broadband/internet plan.
Similar to mobile phone plans, depending on your needs, you have a variety of options to choose from when it comes to internet providers and the services they offer. This could include fixed landline internet, broadband (ADSL), mobile wireless broadband, and bundled packages which can include mobile and internet services. The speed and amount of data you wish to download per month will also play a part as, naturally, will cost. Research and compare your options before committing find the best service for your situation.
How do I apply for an internet bundle in Australia?
Once you've decided on the right provider for you, you can then begin the application process. This may be done in-store or online for your convenience. If you are purchasing broadband for a home, the provider will assess whether your residence is in an eligible area for the service provided before continuing with your application.
During the application process, you'll likely be required to fill out your personal details, including name, address, date of birth, contact phone number, and contact email address. Some form of identification will also be required of you, which will likely be either an Australian driver's license, Australian passport number, or international passport number, so it's good to have these handy for a smooth application process.
NB: if you've just landed or are still setting up home in Australia, it might be good to scout around and see where your nearest Wi-Fi hotspots are so you still have access to the internet. Places such as shopping centres, libraries, coffee shops, and some fast food outlets tend to be good options for free Wi-Fi.
---
Home utilities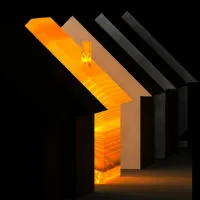 If you're currently renting or are in student accommodation, your home utility bills (water, gas, electricity) might already be incorporated into your rent, or might be charged separately to you by your landlord. However, if you've purchased a home or are in a position where you are responsible for the household utility bills, then it's important that you know your options.
Australia has a number of providers for energy and gas needs, including EnergyAustralia, Origin Energy, and AGL, with some providers servicing specific states only (e.g. ActewAGL offers residential energy to the ACT and NSW only). If you're in a position to choose which provider you deal with, then it's recommended you compare their prices (taking into account their fees as well) to get the most out of your energy and electricity. Another option that could be available to you is solar power. While this is still a relatively emerging form of energy, it's still worth comparing for long-term benefits.
Different water companies service different areas in Australia, so you might not have too much of a choice when it comes to which company supplies your water. Nevertheless, you should still do your research to find out what options are available for your home.
How much do utilities cost in Australia?
To give you a general idea of how much your household costs will be, here are a couple of statistics from recent years:
Overall household costs: According research conducted by MoneySmart, in 2012 the average weekly housing costs across the whole of Australia was $223.
Energy bills: According to Origin Energy, a typical household's electricity will cost between $1500 and $2500 annually, which equates to approximately $4-$7 per day.
Electricity and gas: Victoria's Switch On initiative states that depending on the size of your household and whether you use electricity or gas (or both), the annual cost for energy can jump from $560.79 per year (single occupant in a flat) to $3289.64 (family of four living in a house).
Mobile phone bill: MoneySmart's 2012 research also concluded that the average household accumulates about $12 weekly in mobile phone charges.
Keep in mind that different states charge different rates for household services, so some cities may be more expensive than others when it comes to the average cost of utilities.
---
How do I pay for my internet, mobile phone, and utility bills?
Each provider will have their own set options for paying off your bills. Generally however, you will either be billed by paper (a bill in the post) or electronically (a bill via email). Your bill will state how much you owe, the due date, and the methods of payment you can use to pay it. If you have any queries or are unsure of how to pay your bill, you can contact your provider direct. Many bills allow you to pay via credit card and direct deposit. Many also allow you to pay via the internet, and some might even allow you to set up a direct debit, which will take the money owed out of your account on a certain date - so you won't have to worry about skipping a payment and the fees that can come with it.