Health care in Australia
If you're a new arrival to Australia, here's how our health care system works and how you can access all the benefits it offers.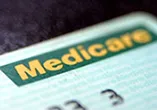 The importance of good health cannot be underestimated. But when you arrive in a new country and are looking to find your feet, one of the first issues you'll need to wrap your head around is how the local health care system works.
In Australia, this government health care system is called Medicare and it's widely considered to be one of the best in the world.
---
Medicare: Australia's national public health care scheme
Medicare is Australia's universal health care scheme and forms the basis of our health system. It provides cover for many health costs and is a Commonwealth government program. You can choose to have Medicare cover only, or a combination of Medicare cover and private health insurance, to cover the cost of your medical needs.
Medicare usually covers:
Free or subsidised treatment by doctors, specialists, optometrists and other allied health practitioners.
Free treatment and accommodation as a public Medicare patient in a public hospital.
75% of the Medicare Schedule fee for services and procedures if you're a private patient in a public or private hospital.
Some health care services in certain countries with which Australia has a Reciprocal Health Care Agreement (RHCA).
Medicare DOES NOT cover:
Private patient hospital costs.
Additional services like dental and physiotherapy.
Glasses and hearing aids.
Medical and hospital costs incurred abroad.
Medical and hospital costs for procedures which are not clinically necessary.
Ambulance services.
Acupuncture.
Who is eligible for Medicare?
If you live in Australia you may be eligible for medical benefits, particularly if you:
Are an Australian or New Zealand citizen; or
Are a permanent Australian resident; or
Have applied for a permanent visa (excluding a parent visa); or
Are covered by a Reciprocal Health Care Agreement (RHCA) with another country.
How to enrol for Medicare
To apply for Medicare you will need to fill out the online Medical enrolment application form. This form is suited for migrants living in Australia, permanent visa applicants who are living in Australia, visitors to Australia and a range of other people. You'll need to provide some personal details, including your name, contact details, date of birth and country of residence, prior to entering Australia.
You may also have to supply supporting documentation, the nature of which can vary depending on your personal circumstances. This might include your passport, visa, or proof of your permission to work in Australia. You can return your completed form and supporting documents to your nearest Medical Service Centre or, if you live in an area that is too far away from a centre, you can post your application to the Department of Human Services. You can only apply for a Medicare card once you have arrived in Australia.
How does Medicare work?
As Medicare gives Australian residents access to health care, (at the time of writing) taxpayers pay a Medicare levy of 2% of their taxable income to fund the scheme. You may then use your Medicare card to obtain free or subsidised medical treatment when you visit a doctor. Your card can be used:
When you make a Medicare claim for a paid or unpaid doctor's bill.
When you visit a doctor who bulk bills or who can lodge your claim for you. Bulk billing is when a provider bills Medicare directly for any medical service you receive.
When you receive treatment as a public patient in a public hospital.
When you get a Pharmaceutical Benefits Scheme (PBS) prescription filled at a pharmacy.
---
Reciprocal Health Care Agreement (RHCA)
The Australian Government has Reciprocal Health Care Agreements (RHCA) with the United Kingdom, the Republic of Ireland, New Zealand, Sweden, the Netherlands, Finland, Belgium, Norway, Slovenia, Malta and Italy. Under these agreements, citizens of those countries are entitled to various subsidised health services for essential medical treatment when in Australia. In order to be eligible for these treatments, citizens of countries with RHCA must enroll with Medicare. Note: migrants who applied for subclass visa 410 after 1 December 1998 are not eligible for Medicare and its health benefits under the RCHA.
Residents of New Zealand, the United Kingdom, the Republic of Ireland, Sweden, Finland and Norway are automatically eligible for a Medicare card and may be covered for the length of their stay in Australia pending the issuing of this card. Those from Belgium, the Netherlands or Slovenia will need their European Health Insurance card to enrol in Medicare, while residents or citizens of Malta and Italy may only be covered by Medicare for six months from the date they arrive in Australia.
Residents of most of the countries listed above may be able to receive:
Free treatment as a public patient in a public hospital
Subsidised medicine under the Pharmaceutical Benefits Scheme (PBS)
Medicare benefits for out-of-hospital treatment provided by a doctor
Residents of New Zealand and Ireland may be able to receive:
Services as a public patient in a public hospital for medically necessary treatment
Medicines available on prescription which are subsidised under the PBS
---
Pharmaceuticals Benefits Scheme (PBS)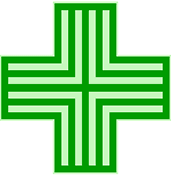 The Pharmaceutical Benefits Scheme (PBS) is designed to help cover the cost of a wide range of prescription medicines, ensuring that Australians can afford the medications they need. Australian residents and visitors from countries with RHCAs with Australia may be eligible to receive medicines under PBS at a much lower cost.
If you are eligible for PBS and have relevant medicines prescribed to you, you may receive them at the reduced cost. However, you'll need to make sure that you have all your cards with you when you get your prescription filled, and present them to your pharmacist in order to receive your medication at the reduced cost. The cards you may need include: your Medicare card, a relevant concession or health care card if your have one, and a PBS Safety Net card if you have one.
PBS Safety Net
The PBS Safety Net acts to lower the cost of prescription medicines for individuals and families once a certain threshold has been met. The threshold rates for 2014 are below:
| Rates for 2014 | General patients | Concession card holders |
| --- | --- | --- |
| Patient contribution | Up to $36.90 | $6 |
| PBS Safety Net threshold | $1,421.20 | $360 |
| When PBS Safety Net threshold is reached | $6 | Free |
When you get close to reaching the PBS Safety Net threshold for a given year, ask your pharmacist about the possibilities of obtaining a PBS Safety Net card. If you're eligible for this card, your PBS medicine can be less expensive or possibly even free for the rest of the year.
---
Health Cover Insurance
While it's possible to simply have Medicare cover, many Australians choose to take out private health insurance as well. Medicare doesn't cover everything, so taking out private health cover guarantees that you have a broad range of protection in place.
Health cover can be a great idea for the many visitors who are not covered under Australia's Medicare system. In addition, if you apply for a 457 or 485 visa or are an overseas student, you'll need to take out a certain level of health cover to satisfy your visa requirements.
Of course, when you're looking to take out health insurance, you might like to consider comparing a range of policies before deciding on the right one for you. Things to look out for when making your decision include: benefits, limits, exclusions, and what sort of cover it provides (hospital, general treatment, or both). You might also like to consider obtaining multiple quotes to get a gauge on the true value of each policy.
---