Motorsports car insurance
How to get insurance for a race car, and the kind of cover you can get.
We're reader-supported and may be paid when you visit links to partner sites. We don't compare all products in the market, but we're working on it!
If you're looking to insure a race car of any kind, whether it's a drag racer, a rally car or anything else, you'll know better than most that it's not easy. However, there are several options out there, depending on the vehicle and the situation.
As a general rule of thumb, you're unlikely to find any insurance to cover damage to a vehicle while it's racing in a competitive event or otherwise going around a track at high speeds.
However, you can find insurance to cover a vehicle at all other times, including when it's in storage, in transport and even while it is being driven elsewhere on the site, such as between the pit and the track. In addition, the Confederation of Australian Motorsports (CAMS) has its own insurance, which can cover members while participating in events.
This guide explains how CAMS insurance covers you, and how to find car insurance for motorsports of all kinds.
How CAMS insurance covers you
The Confederation of Australian Motorsports holds its own insurance through a worldwide insurance broker. If you have a CAMS license, you're generally able to access this cover. It typically insures you for the following:
Motorsports events. This cover includes activities under a CAMS permit, such as speed trials, official practice sessions and similar events.
Sporting and enthusiast club activities. This includes meet and greets, gatherings, static displays, committee meetings, etc.
Typically, you will have CAMS insurance while participating in any activity under a CAMS permit or through a CAMS affiliated club, whether it's a sporting or enthusiast activity. This includes drivers, co-drivers, crew and pit members, passengers, officials, volunteers and more.
It's generally a good idea to check with event organisers or permit holders whether an event is covered by the CAMS national insurance program before you start looking at cover.
The type of insurance provided can vary and has two parts: the National Insurance Program and the optional extra insurance.
The National Insurance Program
This program delivers personal accident and public liability insurance and nothing else. Personal accident insurance is cover for your own injuries or death and includes the following:
You can get up to $75,000 in a lump-sum payment for permanent injuries or death.
You can get up to $2,000 for non-Medicare medical expenses.
You can get up to 156 weeks of income replacement, up to 85% of your salary to a maximum $600 per week.
In general, this cover is much less than you can find with life insurance.
The main advantage is that you can get insurance while driving your race car, provided it's an eligible CAMS event.
If you know the CAMS National Program will always cover you while participating in motorsports, you might be able to find more value for money with a combined life insurance policy that excludes cover for motorsports.
The other type of cover included in the National Program is public liability. This insures clubs for legal and compensation costs which may arise in the event of third-party property damage or injury. For example, if a spectator is injured or another vehicle is damaged in such a way that the club may be held liable. As you can see, the cover provided by these options is far from complete protection and does not actually insure your own car against damage.
The optional CAMS insurance
If you are a CAMS member, you can also buy extra insurance from the same brokers. There are a range of optional insurance types, including the following:
On-track race vehicle insurance
Personal accident top-up cover and additional life or trauma insurance
These can be tailored to your needs and may be a way of finding higher end motorsports car insurance, but may not necessarily be the most affordable choice especially if you only occasionally participate.

Track-day insurance
There are several providers who will insure vehicles for track-day use, but the cover provided by them can differ greatly, so it's important to understand the policy differences and consider whether you're getting value for money.
Famous Car Insurance, for example, has optional CAMS track-day cover with its comprehensive car insurance as well as potential discounts for CAMS members. By getting the optional track-day cover, you get collision damage insurance while participating in CAMS sanctioned Level 2 Speed or Level 2 Non-Speed events.
However, the cover only gives you up to a $10,000 maximum payout and will always carry at least a $1,000 excess. It only covers damage resulting from collisions and does not cover damage from overheating, electrical failures or similar causes.
By contrast, Shannons Car Insurance may insure vehicles for up to $20,000 while participating in a wider range of CAMS-registered activities as long as you've gotten prior approval from the company.
Other ways to insure a racing vehicle
The right option depends on what kind of car you have, and what kind of motorsports you do. Whether it's a street-legal vehicle is generally the dividing line which determines what to look for.
Insuring street-legal racing vehicles
To insure a street-legal vehicle that you use for racing, you may want to consider prestige vehicle car insurance. This is comprehensive car insurance with some key added benefits:
You can get cover for performance-enhancing modifications.
You can retain salvage rights if the car is totalled.
Lay-up periods and limited-use discounts are relatively common policy features.
The cost of importing parts may also be covered.
You can choose your own repairer instead of using the insurers.
Certain insurers can offer some cover while participating in approved motorsports events.
Drag car insurance, rally car insurance and other special vehicles
Dedicated racing vehicles can cost a lot to repair. Generally, standard insurers will not cover these vehicles, and you will need to get cover through insurance brokers. Brokers can access policies which may not be available to the general public and can liaise with insurers on your behalf.
For insurance while racing, you may be able to find cover and a range of cover options through the same insurance broker as CAMS uses.
Alternatively, there are some insurers who may be able to offer more affordable options by leaving out on-the-track cover while still insuring a vehicle during transport, in storage and generally for everything but damage incurred while racing or competing. Policies can also include cover for items related to racing activities, including tools, spare parts, car transporters, crew uniforms, merchandise and other associated items.
Round-up: Picking the right cover
The key to finding value for money with your motorsports car insurance is largely working out what you do and don't need. At the higher end, cover is largely tailored to individual needs through insurance brokers.
If you have a street-legal vehicle, getting cover for everything but racing might be a cost-effective option with general high-end prestige car insurance.
Consider the extent to which club or CAMS insurance policies cover you to avoid doubling up.
Compare the increased cost of getting insurance that covers racing damage with how much it will cost you to get the damage fixed out of pocket.
Get quotes from multiple brokers, and be proactive with trying to get a policy tailored for the cover you need.
Picture: Shutterstock
---
Get the latest car insurance news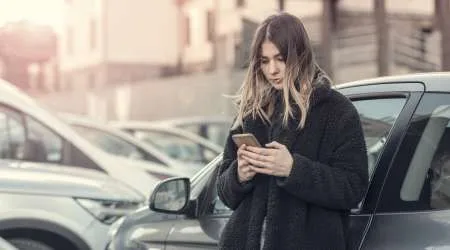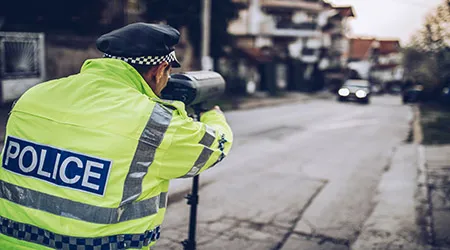 Car Insurance
Drivers don't just face extra fines. They're also at risk of increased insurance premiums and license suspensions.
Read more…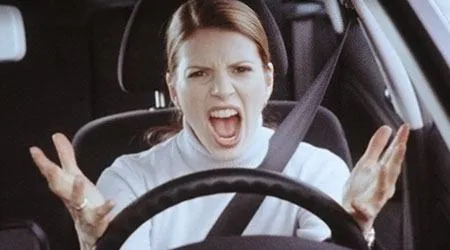 Car Insurance
A Budget Direct study reveals what makes drivers angry and shares tips on how to stay cool.
Read more…
More guides on Finder