Motorola Moto Z Play review: Plans | Pricing | Specs
We still love the idea of a modular smartphone, and Motorola has made the best stab at it that we've seen so far. The Moto Z is a more powerful phone, but it works in the same way with the mods as the cheaper Moto Z Play.
Moto Mods improvements.
Good battery life.
Fair mid-range performance.
Low-key Android.
Mods are an untested commodity.
Terrible button/fingerprint positioning.
Chunky design.
No contract options.
5.5 inches
Display size
1080 x 1920px
3,510 mAh
Battery size
Finder rated as Good vs similar phones
Details
Display
Pixels per inch (PPI)
403 ppi
---
Camera
Rear camera megapixels
16MP
Rear camera aperture size
f/2.0
Front camera megapixels
5MP
Front camera aperture size
f/2.2
---
Physical Dimensions
Dimensions
156.4mm x 76.4mm x 7mm
---
Connectivity
Network category speed
N/A
---
Power, storage and battery
Operating system
Android 6
External storage support
Up to 2TB
Battery capacity
3,510mAh
---
Device features
Water resistance rating
N/A
| | |
| --- | --- |
| Launch price (RRP) | $699 |
| Launch date | 2016-09 |
It's pretty common for mobile manufacturers to follow up a hero device with a slightly lower-cost option. It's why there are so many Samsung "Galaxy" phones in a given year, but only one Galaxy S9.
Sometimes, the lower-cost option comes along at the same time as the hero phone, and that's precisely what Motorola has done with the Moto Z Play. It's a slightly lower-specced version of the Motorola Moto Z in a thicker frame with a lower price point.
---
Design
Moto Mods support at a cheaper price point than the Moto Z.
Chunky design may not appeal to those with smaller hands.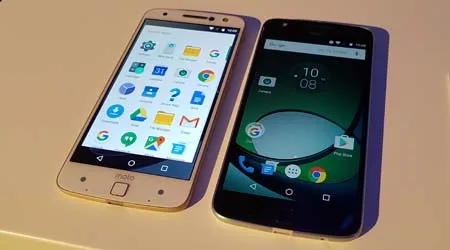 ---
Camera
Solid mid-range camera hardware should be sufficient for general photography.
Camera pundits can upgrade further with the Hasselblad camera mod.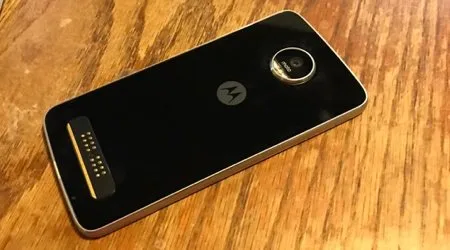 ---
Performance
Decent mid-range power delivers solid performance in general use.
Performance in 3D games is a little on the low side.
---
Battery life
Plenty of battery capacity and a low-power processor allow for easy all-day battery life.
Light phone users can even get multiple days of use out of a single charge.
---
Verdict
A more accessible take on the modular smartphone that doesn't quite live up to its potential.
---
Pricing and availability
---
Specifications
Display
Pixels per inch (PPI)
403 ppi
---
Camera
Rear camera megapixels
16MP
Rear camera aperture size
f/2.0
Front camera megapixels
5MP
Front camera aperture size
f/2.2
---
Physical Dimensions
Dimensions
156.4mm x 76.4mm x 7mm
---
Connectivity
Network category speed
N/A
---
Power, storage and battery
Operating system
Android 6
External storage support
Up to 2TB
Battery capacity
3,510mAh
---
Device features
Water resistance rating
N/A
---
Latest Motorola news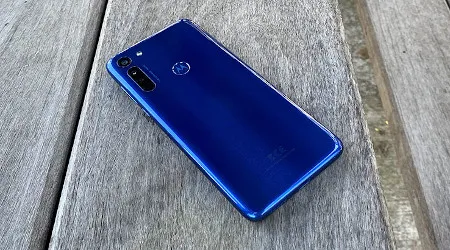 Motorola delivers yet another quality mid-range phone in the Motorola G8, but it's a phone with few really exciting features. Read more…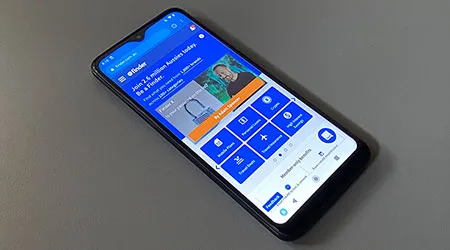 Motorola's One Macro phone tries something genuinely different with a focus on macro photography. Read more…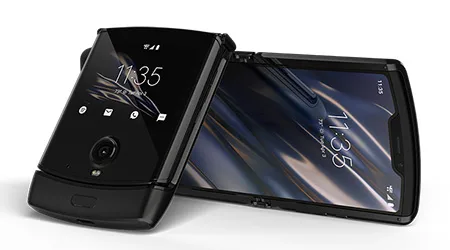 Motorola's iconic Razr brand returns as a foldable phone with a strong focus on portability. Read more…
Image: Shutterstock