Motorola Moto Z review: Plans | Pricing | Specs
Motorola wants you to make your own phone with the modular Moto Z, but it has a way to go to prove the platform is worth the investment.
Thin design
Lots of flexibility with moto mods
Good performance for a phone of its era
Adding moto mods can quickly get expensive
Ordinary battery life
Weird button placement
5.5 inches
Display size
1440 x 2560px
2,600 mAh
Battery size
Finder rated as Average vs similar phones
Details
Display
Pixels per inch (PPI)
535 ppi
---
Camera
Rear camera megapixels
13MP
Rear camera aperture size
f/1.8
Front camera megapixels
5MP
Front camera aperture size
f/2.2
---
Physical Dimensions
Dimensions
155.3mm x 75.3mm x 5.2mm
---
Connectivity
Network category speed
N/A
---
Power, storage and battery
Operating system
Android 6
External storage support
Up to 2TB
Battery capacity
2,600mAh
---
Device features
Water resistance rating
N/A
| | |
| --- | --- |
| Launch price (RRP) | $999 |
| Launch date | 2016-09 |
Go back a little over 10 years and you'll remember that Motorola (alongside Nokia) ruled the mobile world. The RAZR was an icon of personal communication, with its thin design and robust flip build quality, years before Steve Jobs announced the iPhone.
The company has been bought and sold by Google since those days and is now owned by Lenovo. Motorola pinned its hopes to the modular ecosystem for hardware that was built into the Moto Z and Moto Z Play as well as newer handsets like the Moto Z2 Play and Moto Z3 Play.
Launching alongside some pretty impressive first- and third-party modular attachments, the Moto Z was designed to try and accommodate a simple, intuitive modular ecosystem. For the most part it succeeds, with an intelligent system that comes with impressive mod attachments, though the cumulative costs can be prohibitive.
---
Design
Thin design
It's all about the mods
Weird button placement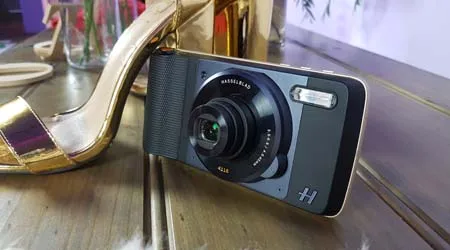 ---
Camera
Standard camera is ordinary
Hasselblad mod is much better, but it's a pricey mod.
---
Performance
Snapdragon 820 gives it enough power
Moto actions are practical and fun
---
Battery life
---
Verdict
A pioneer in modular phones, but one that is definitely showing its age.
---
Pricing and availability
---
Specifications
Display
Pixels per inch (PPI)
535 ppi
---
Camera
Rear camera megapixels
13MP
Rear camera aperture size
f/1.8
Front camera megapixels
5MP
Front camera aperture size
f/2.2
---
Physical Dimensions
Dimensions
155.3mm x 75.3mm x 5.2mm
---
Connectivity
Network category speed
N/A
---
Power, storage and battery
Operating system
Android 6
External storage support
Up to 2TB
Battery capacity
2,600mAh
---
Device features
Water resistance rating
N/A
---
Latest Motorola Moto Z news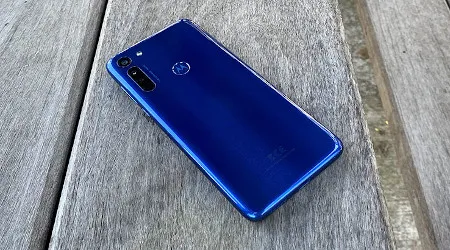 Motorola delivers yet another quality mid-range phone in the Motorola G8, but it's a phone with few really exciting features. Read more…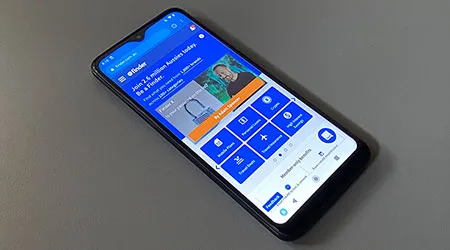 Motorola's One Macro phone tries something genuinely different with a focus on macro photography. Read more…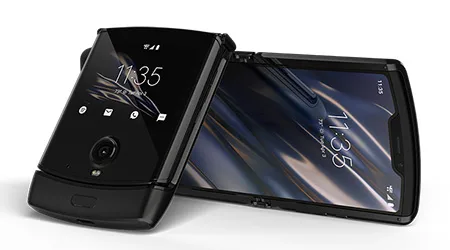 Motorola's iconic Razr brand returns as a foldable phone with a strong focus on portability. Read more…