Motorola Moto G7: Review | Pricing | Specs
The Motorola Moto G7 is a fine budget handset, but it's very much a case of Motorola simply keeping pace with the budget market, rather than leading it.
3,000 mAh
Battery size
Finder rated as Average vs similar phones
Details
Display
Pixels per inch (PPI)
403 ppi
---
Camera
Rear camera megapixels
12MP + 5MP
Rear camera aperture size
f/1.8 + f/2.2
Front camera megapixels
8MP
Front camera aperture size
f/2.2
---
Physical Dimensions
Dimensions
157mm x 75.3mm x 8mm
---
Connectivity
Network category speed
N/A
---
Power, storage and battery
Processor
1.8GHz Snapdragon 632
Operating system
Android 9
External storage support
Up to 512GB
Battery capacity
3,000mAh
---
Device features
Water resistance rating
N/A
| | |
| --- | --- |
| Launch price (RRP) | $399 |
| Launch date | 2019-04-11 |
While rumours continue to swirl around Motorola re-entering the premium market with a proposed foldable successor to the Motorola RAZR line, its core market, especially in Australia, has long been its G-series phones. They're affordable, powerful within their budget range and generally good if rather safe picks for those after a new smartphone.
That's the story of the Motorola Moto G7 in a nutshell. It's an improvement over last year's Motorola Moto G6 under the hood, but it's not the most exciting budget phone we've seen.
---
Design
Simple plastic design
Camera bump
Teardrop notch
Included protective case
---
Camera
Dual 12MP/5MP rear lenses
Secondary lens only provides focus effects
Some special camera effects are a bit wonky
---
Performance
Snapdragon 632 is a good mid-range option
Android 9
Motorola actions add neat functionality
---
Battery
3000mAh battery performs well
Fast charging
---
Pricing and availability
Price: RRP $399
Where to buy: Amazon
---
Alternatives
Motorola hasn't massively tweaked the Motorola Moto G7 from last year's iteration of the same phone, and that's an approach with some definite upsides. If you like Motorola's mostly-soft-touch approach to Android, this is a good option for tweaking. Performance upgrades keep it apace and in some cases ahead of the competition.
However, the camera technology isn't the best, and neither is the underlying design, which is starting to feel a little tired. If you're after a conservative-looking phone, that might not be a big concern.
The Moto G7 also has to compete with its own siblings in this space, so it's worth considering if the Motorola Moto G7 Plus might meet your needs better. If battery life is a concern, the Motorola Moto G7 Power packs in 2,000mAh more than the Motorola Moto G7 – and at a lower price point too.
The Motorola Moto G7 is on sale in Australia now at a recommended price of $399 through Motorola's local website, Officeworks, The Good Guys and Mobileciti.
If you're a fan of Motorola's general approach to its phones, you could consider the slightly more pricey Motorola Moto G7 Plus, although it's built on essentially the same frame as the Motorola Moto G7:
At the Motorola Moto G7 price point, you could also consider a number of competing Android handsets.
If you're after a clean Android experience in a well-built frame, consider the Nokia 7.1.
Or alternatively, you could consider the Nokia 5.1.
If you're after a modified Android look in a stylish body, consider the Huawei Nova 3i.
---
Specifications
Display
Pixels per inch (PPI)
403 ppi
---
Camera
Rear camera megapixels
12MP + 5MP
Rear camera aperture size
f/1.8 + f/2.2
Front camera megapixels
8MP
Front camera aperture size
f/2.2
---
Physical Dimensions
Dimensions
157mm x 75.3mm x 8mm
---
Connectivity
Network category speed
N/A
---
Power, storage and battery
Processor
1.8GHz Snapdragon 632
Operating system
Android 9
External storage support
Up to 512GB
Battery capacity
3,000mAh
---
Device features
Water resistance rating
N/A
---
Latest Motorola news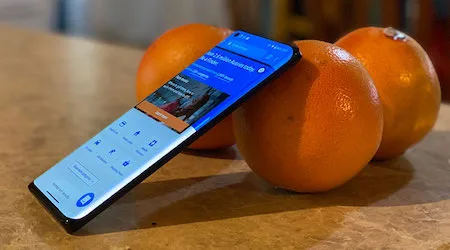 Motorola's first 5G-capable handset for Australia aims high with a funky curved design, but its limitations in other areas leave us wanting. Read more…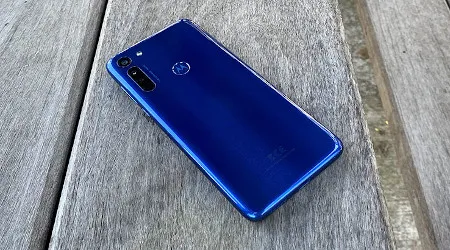 Motorola delivers yet another quality mid-range phone in the Motorola G8, but it's a phone with few really exciting features. Read more…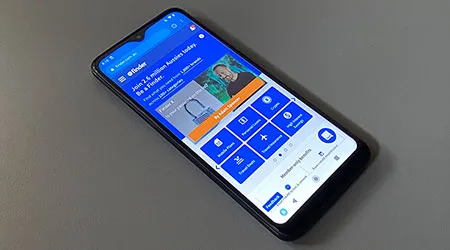 Motorola's One Macro phone tries something genuinely different with a focus on macro photography. Read more…