Most popular baby names of 2016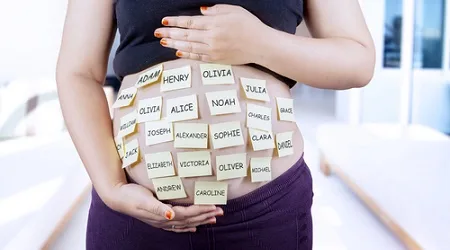 Olivia and Oliver, Charlotte and William.
New South Wales (NSW) and Canberra have released lists detailing the most in-demand baby names of 2016.
For the third year running, the most popular name for boys born in NSW was Oliver. In the nation's capital, William beat out Lachlan for most popular boys name of 2016.
Olivia returned to first place in NSW while Charlotte was the leading choice for newborn girls in the ACT.
More than 5,000 babies were born in Canberra in 2016.
In NSW, traditional names that were popular a century ago are reportedly fashionable again, according to NSW Registry of Births Deaths & Marriages acting registrar Alana Sheil.
"Thirty years ago it was Joshua and Jessica, and their parents could have been Michael and Michelle. These days you're more likely to be a Charlotte or Jack," Sheil said.
"When you look to the meaning of names, Oliver and Olivia are often linked to peace."
The name Charlotte jolted in popularity following the birth of Princess Charlotte of Cambridge in May of 2015. 2016 was also the 200th anniversary of famous English novelist and poet Charlotte Brontë's birth.
There were a few new entries to the top 10 NSW baby names in 2016, including Lachlan and Leo, while Isabella and Ruby held their spots against potential newcomers Sophia and Zoe.
The NSW Registry of Births Deaths & Marriages will publish the top 100 baby names online by April 2017.
Expecting a baby? Prepare your household budget for the changes before they arrive.
Want to start your newborn with some savings? Opening a baby's bank account is simpler than you think.
Top 10 boys baby names NSW 2016
| Rank | Name |
| --- | --- |
| 1 | Oliver |
| 2 | William |
| 3 | Jack |
| 4 | Noah |
| 5 | Lucas |
| 6 | James |
| 7 | Ethan |
| 8 | Thomas |
| 9 | Lachlan |
| 10 | Leo |
Top 10 girls baby names NSW 2016
| Rank | Name |
| --- | --- |
| 1 | Olivia |
| 2 | Charlotte |
| 3 | Amelia |
| 4 | Chloe |
| 5 | Ava |
| 6 | Mia |
| 7 | Emily |
| 8 | Isabella |
| 9 | Ruby |
| 10 | Grace |
Top 10 boys baby names ACT 2016
| Rank | Name |
| --- | --- |
| 1 | William |
| 2 | Lachlan |
| 3 | Thomas |
| 4 | Jack |
| 5 | Oliver |
| 6 | Liam |
| 7 | James |
| 8 | Alexander |
| 9 | Leo |
| 10 | Ethan |
Top 10 girls baby names ACT 2016
| Rank | Name |
| --- | --- |
| 1 | Charlotte |
| 2 | Amelia |
| 3 | Ava |
| 4 | Zoe |
| 5 | Grace |
| 6 | Evelyn |
| 7 | Mia |
| 8 | Abigail |
| 9 | Audrey |
| 10 | Lily |
Latest bank account headlines
Picture: Shutterstock