With more than 20 years experience under its belt, Tassie Home Loans can help you achieve your housing dreams by helping you find affordable financing options.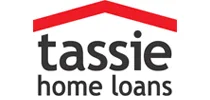 Mortgage brokers work closely with you to understand your financial position and needs and then help you find the best financial provider and loan option for you. Mortgage brokers will do almost all of the work and research for you and have access and connections to a wide range of prominent financial lenders. Home loan brokers act as an intermediary between you and the financial provider and help you in making your choice as to where to go for your loan. Your broker will do all the negotiations on your behalf, and brokers are experts who have a wealth of knowledge about all the options out there for you. It's important to ensure you go with an accredited mortgage broker who is a Mortgage and Finance Association of Australian Member (MFAA). This ensures your mortgage broker has all the essential knowledge and experience required to help you find the best home loan for you. Tassie Home Loans is a full member of the MFAA, and offers a professional service to help you find the right home loan.
Who is Tassie Home Loans?
From December 1993, Tassie Home Loans has been proudly helping customers in Tasmania find affordable financing solutions and home loans. Tassie Home Loans prides itself on its customer service and has a team of professionally trained and accredited staff to help make Tasmanian families' home ownership dreams a reality. Finding the right home loan for you is often a difficult and time-consuming task, so Tassie Home Loans aims to work with you and provide you with all the information you need. Tassie Home Loans works closely with a range of financial providers to give you plenty of choices. Other than home loans, Tassie Home Loans can also assist you in finding home and contents insurance and commercial loans for businesses. Tassie Home Loans is a full member of the Mortgage and Finance Association of Australia, so you know the company is a trusted and reputable broker.
Who do Tassie Home Loans work with?
Tassie Home Loans has over 20 financial institutions on its panel of lenders who offer a wide range of competitive home loan products for your selection. Some lenders Tassie Home Loans partners with include NAB, AMP, ING DIRECT, Commonwealth Bank, Colonial, Westpac and Citibank. Tassie Home Loans will sit down with you and discuss your current position and what you want from your home loan. They will then work with you to decide what lender is best for you to take out your home loan with and refer you to that lender. Tassie Home Loans also compare loans from:
myState
La Trobe Financial
Bankwest
What does it cost?
Unlike many other mortgage brokers, Tassie Home Loans charges their customers a $220 fee to help you find the right loan. This is charged only in the event that their services lead you to lodge an application for a home loan. The initial consultation you have with Tassie is obligation-free. It's also important to note that the $220 fee is refundable if the loan is denied for reasons outside of your control.
How can I find out more about Tassie Home Loans?
To find out more about Tassie Home Loans and what the company can do for you, simply contact them. As with any mortgage broker, you'll want to have the following information handy:
Contact details. You will be required to supply your contact details including your name, contact number and email address.
Loan purpose. For the broker's reference. Possible loan purposes include new home loan, first home buyer loan, property investment loan etc.
Loan amount. If you have an idea of how much you want to borrow, include this here. Otherwise, it's fine to tell them you're 'unsure'.
Employment status. Outline your current employment situation (e.g full-time, part-time, unemployed or self-employed) so the broker can get a better understanding of your situation.
Home status. Outline if you have already found a home or not.
Additional information. Add in any comments you may have or questions you want answered.
If you want a home loan but are unsure which one is right for you, a mortgage broker such as one from Tassie Home Loans could be the right option to go with. A broker will help you find the right home loan for you from their range of financial providers. Compare mortgage brokers today