Smartline Mortgage Brokers
Take the stress out of finding the perfect home loan with the help of Smartline personal mortgage advisers.
We're reader-supported and may be paid when you visit links to partner sites. We don't compare all products in the market, but we're working on it!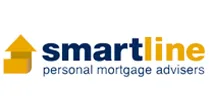 Many people struggle to find the right home loan for their needs, confused by the wide variety of loans available on the market and the jargon that comes along with them. Mortgage brokers specialise in home loans and assist you with finding the perfect loan for you. They meet with you to understand your current financial position and needs, then do the research to find a loan that gives you what you want and suits your budget. Your mortgage broker negotiates with banks and credit unions on your behalf and helps you through the entire process to settlement. A mortgage broker is a great way to find the right home loan, especially if you have little experience and knowledge in the area, or don't have the time to carry out your own comparison.
Who is Smartline?
Smartline is an award-winning home loan and broker group that specialises in personal mortgage advice. Smartline is based in Australia and has offices in Sydney, Melbourne, Brisbane, Hobart, Perth and Adelaide, along with most regional regions. Smartline has continuously been recognised for its performance with numerous industry awards.
Smartline were first established in 1999 to offer quality mortgage advice and to set a new standard in the industry. Smartline has grown quickly and now has over 300 mortgage brokers in Australia and is responsible for arranging up to $5 billion in home loans every year for its customers. Smartline also has a social conscience and donates $10 from every written home loan to the community. They also offer assistance with mortgage broking, home loans, insurance and commercial and personal loans.
Who do Smartline work with?
Smartline works with Australia's leading banks including AMP, ANZ, Bank of Melbourne, Bankwest, Commonwealth Bank, Citibank, St. George and Westpac. Smartline will work with you closely to understand what you want from your home loan, then look at what their providers can offer you and help you to select the right borrowing option.
Here are some of their other lenders:
Adelaide Bank
Bank of Melbourne
BankSA
Better Choice Home Loans
Better Mortgage Management
Blue Bay
BMC
CUA
Firstmac
Heritage Building Society
Homeloans Ltd
ING
Keystart
La Trobe Financial
Liberty Financial
Macquarie Bank Ltd
ME Bank
Pepper
P&N Bank
Smartline Home Loans
Suncorp
What does it cost?
As it the case with most mortgage brokers, the lender your broker refers you to pays them a commission, which means the service is free to you. This works similarly to a finder's fee, where the broker gets a fee for sending business a particular lender's way.
However, sometimes mortgage brokers may charge you a fee directly instead of receiving a commission from the lender. It's best to talk directly to Smartline to understand how their commission system works and if there are any fees you may have to pay along the way. Smartline offers an initial opportunity to speak to one of its mortgage advisers free of charge.
How can I find out more about Smartline?
If you would like to move forward and find out more about using Smartline's mortgage broker services, you can contact them directly by visiting their website. They'll want to know a few details about you first, such as your name, email address, postcode, phone number and email address. You can also call them if you want to speak to them immediately.
Smartline can help borrowers from all walks of life, including:
First home buyers
Those refinancing
Investors
Self-employed borrowers
Builders and those looking to renovate
Once you have compared the mortgage brokers out there and concluded Smartline could be a good option for you, simply fill out the form on this page and talk directly to a Smartline mortgage adviser. A mortgage broker will take the hard work out of finding the right home loan for you and help you make the right choice. Find out more information and take the first steps to owning your own home by contacting Smartline.
More guides on Finder