Johanna consults a mortgage broker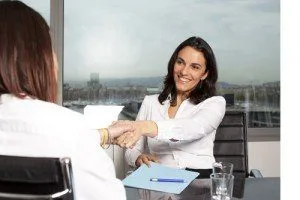 After researching different home loan products, Johanna felt overwhelmed by the amount of choice available. Unsure about the amount she could afford to borrow and the different rates and features on offer, Johanna decided to speak to a mortgage broker about her borrowing options.
The mortgage broker reviewed Johanna's personal and financial situation and helped Johanna estimate the amount she could borrow from a lender. The broker recommended that Johanna opt for a split-rate loan so that she could take advantage of the flexibility of a variable rate and the security of a fixed rate.
The broker also suggested that Johanna should select a mortgage that allowed her to make unlimited additional repayments, with a redraw facility and an offset account. She explained that these features would help Johanna repay the loan as soon as possible and reduce the amount of interest she'd have to pay over the lifetime of the loan.
Johanna felt relieved that her broker could negotiate for a competitive rate on her behalf and help her through the application process.