Free modern resume template (Australia)
Land your dream job by giving your resume a professional makeover.
We're reader-supported and may be paid when you visit links to partner sites. We don't compare all products in the market, but we're working on it!
Looking for a new job? Then it's time to start thinking of your resume as a marketing tool. Gone are the days when CVs used to feature career objectives and rough formatting.
Nowadays, it's all about optimisation, keywords and skimmable content. We have everything you need to know to impress recruiters and make sure your resume lands you amazing employment opportunities.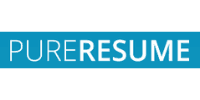 Pure Resume Offer
Get a professionally designed resume starting from $24.99.
What is a modern resume?
Simply put, a modern resume is a resume that's easy to scan by both humans and algorithms.
Recruiters and hiring managers often go through tens of resumes on a daily basis, so it's important to tweak your resume to meet current industry standards. You need to sell yourself as the best applicant for the job – and a modern resume helps you achieve that.
On the same note, more companies rely on applicant tracking systems (ATS) to make the recruiting process more effective. These systems act as an electronic gatekeeper for an employer, scanning resumes for specific keywords to weed out unqualified applicants.
In other words, your resume can be rejected before it's even seen by human eyes. A modern resume will beat the bots if it incorporates the right keywords and boasts a clean design.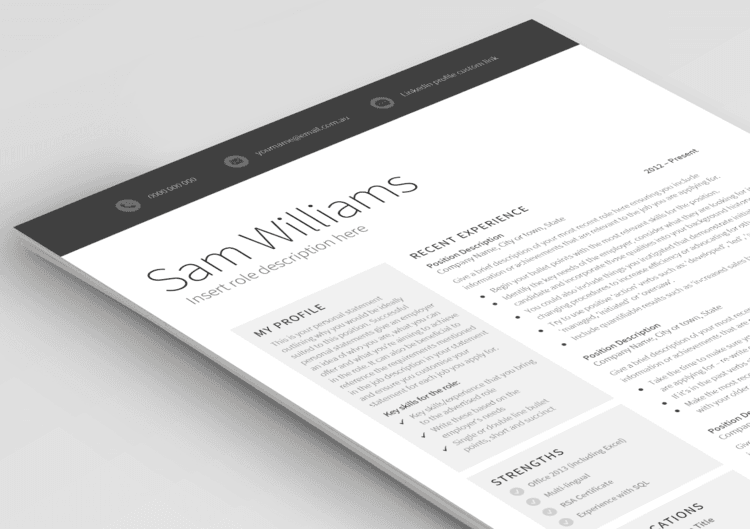 Download this modern resume template at Pure Resume
What are the features of a modern resume?
OK, but how should your resume actually look like?
Here are some of the most important features of a modern resume:
Clean formatting – use contemporary design elements and colour schemes.
Clarity – enhance the experience section with achievements rather than responsibilities.
ATS-friendly – easy to scan and rich in keywords, no graphs or illustrations.
Tailored – customised for the specific industry/job you are applying to.
What should I include in a modern resume?
When building your modern resume, remember to keep things simple and to the point. You can come up with a core resume you then modify to best fit each separate job you apply to. In general, your modern resume should include:
Contact details – name, phone number, location, website, relevant social media profiles.
A summary statement – forget about your objectives; instead, highlight what value you will bring to the company.
Experience – recruiters prefer reverse chronological order, so put your latest experience first.
Accomplishments – instead of a boring list of responsibilities you had at each previous job, highlight your accomplishments instead (e.g. Lead a team of five, improved sales by 20% etc.)
Key skills – include both hard and soft skills that fit the job description.
Education and training – mention any courses or certificates.
Additional sections – if you believe they add value for the position you're applying to you can incorporate volunteer experience, hobbies or interests.
Get a modern resume template to meet your needs
How much does a modern resume writer cost?
If you're not confident in your own formatting/writing skills, you can hire a professional to write your resume from scratch or improve it. Costs vary based on a lot of factors, from the writer's experience to how fast you need it to how much work experience you already have under your belt.
You may find a writer on Fiverr or similar freelancing sites willing to write your resume for $25, but you get what you're paying for. So… not a lot.
Professional companies can charge up to $1000 for a resume alone or for a combination of resume and cover letter. The sweet spot is somewhere between $100 and $400.
Pros and Cons of a modern resume
A modern resume doesn't come with a lot of downsides, but you should consider your options - especially if you're looking to apply for a job in a creative industry.
Pros
Professional-looking
Easy to scan by both humans and ATS
Efficient, tailored, rich in keywords
Cons
Not particularly creative
Won't really help if you have no relevant work experience yet
Bottom line
Having a modern resume is crucial when applying for a job in an industry likely to use applicant tracking systems or that favours traditional resumes rather than creative ones. Think big corporations that receive hundreds of resumes and industries like banking, healthcare, government or legal.
As long as you're willing to put in the time to give your resume a facelift, you'll be on the right path to job hunting success.
Frequently asked questions about modern resume
How long should my resume be?
One, two pages at the most. If you opt for two pages, make sure to include the most relevant information on the first page.
Do I still need a resume if I have a LinkedIn profile?
Yes. Most companies still require you send in a resume when applying for a job. That being said, make sure your LinkedIn profile is up-to-date as well.
Should I include a photo with my resume?
Unless specifically asked in the job description, a photo isn't necessary. The resume should focus on your skills and experience.
What if I have employment gaps?
If the gap happened long ago, there's really no need to worry. If it's more recent, you might want to include any personal or volunteering projects you might have taken on during that time. For example if you helped out in your community, built your own website, worked on your portfolio, took a course or class, and so on.
More guides on Finder