Mobile Phone Plans
Compare 300+ mobile phone plans from over 40 providers. Just decide if you want a phone with your plan, or if you're happy to keep it SIM-only.
We're reader-supported and may be paid when you visit links to partner sites. We don't compare all products in the market, but we're working on it!
Finding a new plan with our Mobile Plan Finder™ is easy. We've got you covered with the latest mobile phone plans and deals in one place.
You can use the filters below to help narrow down your search for the right plan.
Compare mobile phone plans below
Here's a quick tip:
Click the "Compare" button underneath the plans that you're looking at to easily compare up to 4 plans and their features side by side.
How do I find the right mobile plan?
Our Mobile Plan Finder™ has quite a few different filters that you can adjust to help you find the right mobile phone plan. You can refine your search using over 10 different filters, but usually using just a couple of them should be enough to get the results you're after.
If you're on a desktop, these filters are on the left-hand side of the table. If you're on a mobile device, you can click the "Filter results" button that's just above the table.
Click on the following headings to find out how each of the filters work.
Choose your price
Adjust the sliders to show the minimum and maximum amount of money you're willing to pay for a mobile phone plan each month.
We recommend looking at around the $30 mark, as you'll usually get a better deal on data at this price.
Low data users will still save with cheaper plans, though, so don't feel pressured to spend more than you need to.
How much data are you after?
Move the slider up to the minimum amount of monthly data you need. You can also change the table to sort it by "Data (low-high)" to see the plans with your chosen minimum data limit first.
Are you looking for a specific plan type?
You can choose what type of plan you're after - prepaid, postpaid or a contract plan (usually this only applies to plans that come with a phone, but there are a couple of contract SIM-only plans out there too).
If you're not too sure what the difference between these plans are, check out the 'What types of mobile plans are there?' section in our guide below where we explain which type of plan might be better suited for you.
If you're only looking for plans that don't come with a phone, make sure you click "remove all" under the "Phones" heading so you'll only see plans that come as a SIM card.
Do you want to search for plans with phones?
You can customise the phones that show up in our comparison by clicking "+add more" under the "Phones" heading. A new window should pop up where you can then personally select the handsets that you're interested in.
The first tab of "Popular" phones shows the top 12 phones that Finder users have searched for over the past 7 days. If the phone you're after isn't listed there, feel free to browse different models in the other tabs, or type in the name of the phone you want into the search bar.
Filtering by provider or network
If you have a provider in mind, you can filter for it on its own, but we recommend leaving them all showing to find the best deals.
Filtering by network could be important to you if you live in an area that's only serviced by a specific phone network such as Telstra. Choosing a network rather than a specific provider will open up your options as you'll be able to see plans from a bunch of different phone companies and therefore have more deals to choose from.
Consider the plan length
This filter isn't absolutely necessary but is definitely useful if you're after a plan with a longer expiry, or if you're looking for a contract phone plan.
Drag the sliders to the minimum and maximum expiry period that you're after. Monthly plans (28-30 days) will suit most users, but long expiry plans (90-365 days) can provide good value to customers who don't mind staying with the same provider for at least a year, or who don't use much data. If you use up your data allowance before the end of the expiry period, you'll have to recharge sooner than the expiry date.
For those looking for a contract plan with a new phone, you can narrow down your search by selecting a 12, 24 or 36-month repayment period.

By setting the filters to what you're looking for from a mobile phone plan, you'll have a smaller selection of mobile plans to choose from but have a higher chance of actually finding one that's good value and works for you.
Need help choosing a plan? Here's some of our best monthly picks
What types of mobile plans are there?
There are three categories of mobile phone plans that you can get: prepaid plans, SIM-only plans and phone plans. The first two types come as just a SIM card, so you'll need to have a phone already to use with your new plan. Otherwise, if you're looking for a new phone, you can also get a mobile plan with a handset as part of a contract.


The main difference between the plan types are when you pay for your plan and what happens when you hit your plan limits.


Prepaid plans
On a prepaid plan, you pay for a set amount of usage at the beginning of the month. If you reach your data limit, your service will be cut off until you top it up or recharge your plan. This is why prepaid plans will never make you pay excess data charges since you can only use as much as you've paid for.
Prepaid plans are a great option for you if you're looking for a way to keep on top of your spending.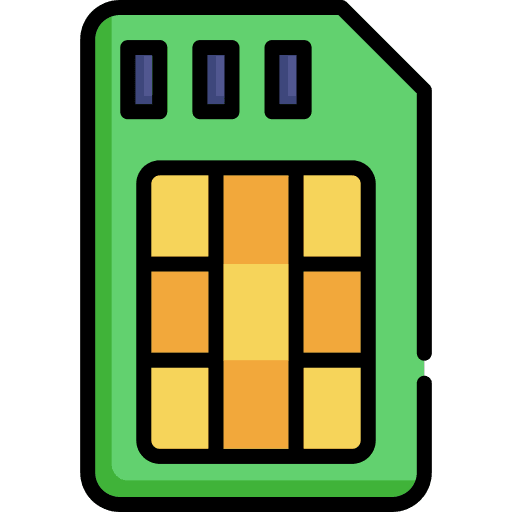 SIM-only plans
These are what most people think of as 'regular' mobile plan. On a SIM-only plan, you'll pay your phone bill at the end of the month. This will be your monthly plan price plus any excess usage charges you might have racked up for going over your plan limits.
Most people will opt for a SIM-only plan because it means you'll always have access to calls and data.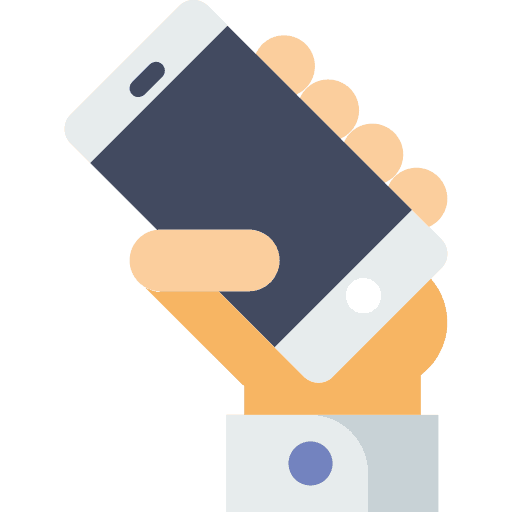 Phone plans
With a phone plan, you can get a handset and a SIM-only plan to go with it. Usually, these will be on a contract that lasts for 12, 24, or 36 months. Your monthly bill will be the price of the plan itself, plus the monthly repayments for the handset.
Phone plans are a great way to get a new phone and a mobile plan at the same time.
No matter what type of plan you choose, the most important thing is to pick a plan with the right amount of data and inclusions. Having too little could mean excess charges at the end of the month or loss of service, while having too much means you're paying for something you don't actually need.
What extra features can I get on a plan?
As long as you're willing to spend around $30 or more on your mobile phone plan every month, you should be able to expect bonus features that pump up its value. There are a whole lot of different bonuses out there, and while the bigger providers like Telstra, Optus and Vodafone usually have the most options, smaller providers have great extras too.
It's important to realise that a feature only adds value if you take advantage of it, so don't choose a plan with things that you'll never use. Here are some of the additional features that you might get on a mobile plan: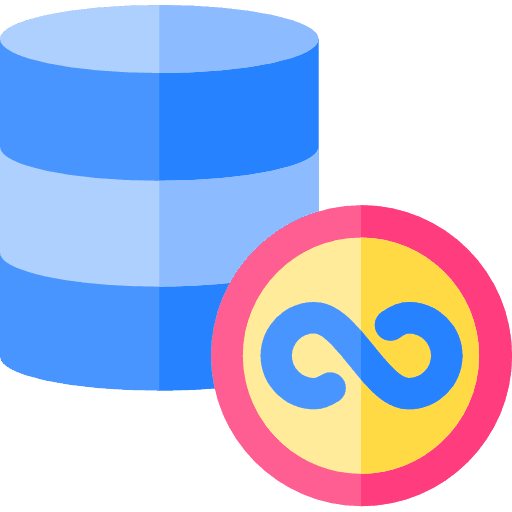 "Unlimited" data
Telstra and Vodafone offer "endless data" on their SIM-only plans, which means no excess data charges are applied once you hit your data limit. Once you've run through all your "full speed" data, Telstra slows down your download speed to 1.5Mbps until the end of the month, while Vodafone's reduced speed depends on the plan you're on.
Optus also deserves a mention here for its "unlimited data day" add-on, which offers unlimited full speed data for $5 per day.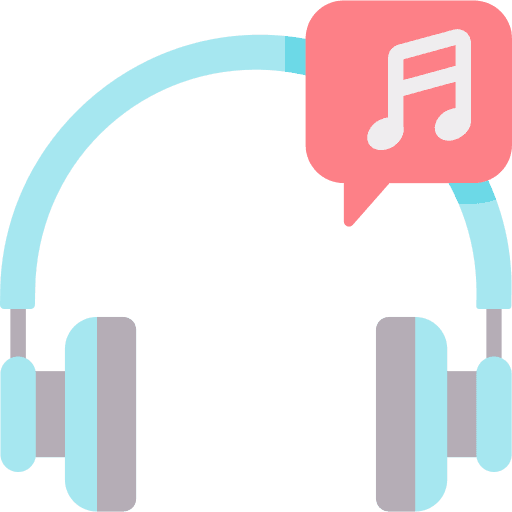 Data-free music streaming
Data-free music streaming is one of those extras that sounds great, but has a catch. Most of these offers require you to already have a subscription to the service that you're streaming from (e.g. Apple Music). Music streaming actually doesn't swallow up too much data, so you won't really save too much with this feature unless you're constantly pumping out tunes all day long.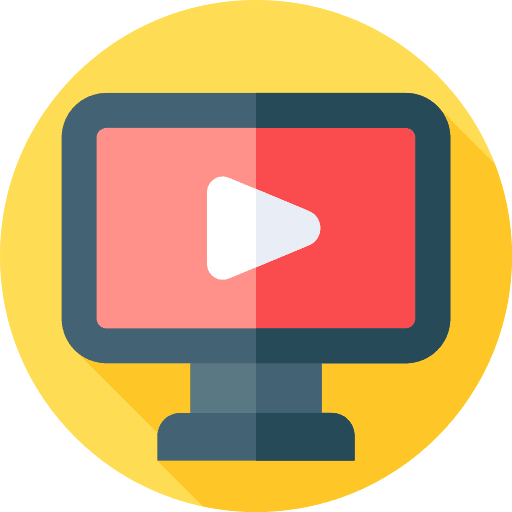 Data-free video streaming
Some companies offer data-free streaming for certain video services. This is another inclusion that sounds wonderful, but in practice is quite limited. The bigger providers have options for data-free streaming of selected sports, as well as specific streaming service packs that you can buy for an additional monthly price to make all your streaming on platforms like Stan or Amazon Prime data-free.
Some smaller providers have data-free video inclusions, too, but these are rarer. Most of the time, data-free video streaming will only help you if you plan to watch a lot of sport such as soccer, netball or AFL.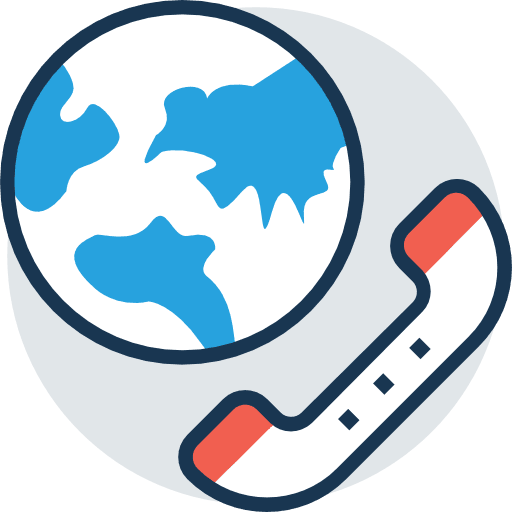 International calls
If you need to make international calls to landline numbers, rather than using video/voice chat apps to call mobile numbers, you'll end up paying a lot if you don't have international inclusions on your mobile plan. There are two main types of inclusions: unlimited talk and text to a set number of countries, or limited international minutes.
When choosing between the type of international inclusions, there is no right answer. It all depends on whether you need unlimited minutes, or if you're find with a couple hundred minutes each month.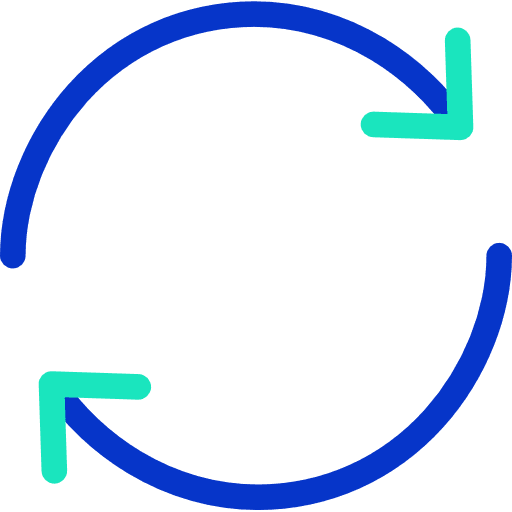 Data rollover/banking
Normally, any data left over on your plan vanishes at the end of each month or plan recharge. Data rollover (also known as data banking) is more common on prepaid plans and lets you save some or all of your unused data for use in future months.
This feature is a pretty popular one amongst small and large phone companies, so keep an eye out for it. It can be very useful to you if your data usage changes from month to month, letting you save up for any future occasions where you might need to burn through more data.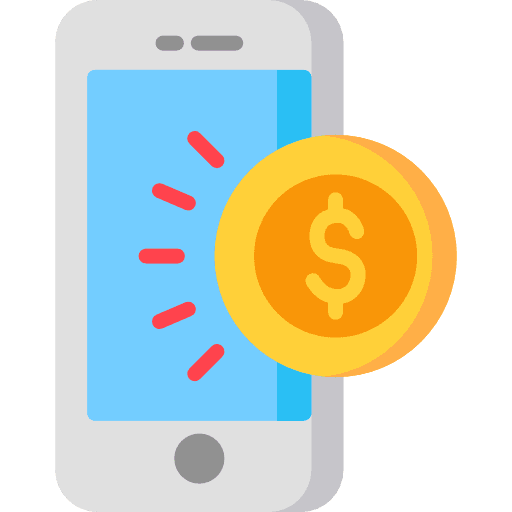 Bill shock protection
Bill shock protection is different from having no excess usage charges with "unlimited" data mobile plans. In the case of no excess charges, your download speed is reduced one you're past your data limit, but you aren't charged for the excess use. With bill shock protection, you'll be given a small amount of bonus data added onto your cap to 'protect' you from getting charged extra.
This gives you time to decide whether or not you want to top up your data allowance for an extra one-off fee, or limit your data usage yourself and wait till the start of your next payment period for your data allowance to reset.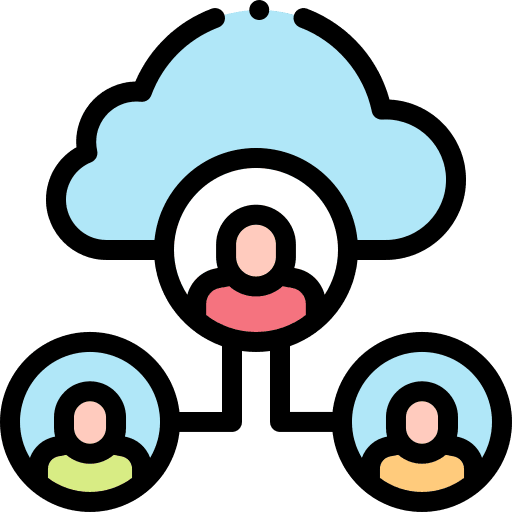 Data sharing
With data sharing, you can trade data inclusions between plans on the same account or from the same company. For example, Belong lets you give data in 1GB blocks to other Belong users, and Optus will let users on the same account share their data freely.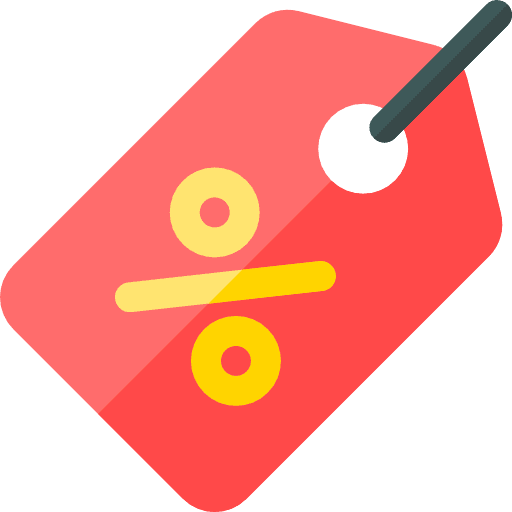 Student/senior discounts
A handful of phone companies have special deals for students and seniors. These are usually straight discounts on the cost of your monthly mobile plan.
While these deals may seem enticing, always compare whether the plan that the discount is available on is actually giving you good value. Even without a specific discount, some mobile plans are just priced more competitively and still worth a look.

Circles.Life 100GB for $38 SIM-Only Plan
Pay $38 for 100GB of data per month with Circles.Life.
What if I want a new mobile phone?
If you're after a handset to go with your mobile plan, there are two ways to do it: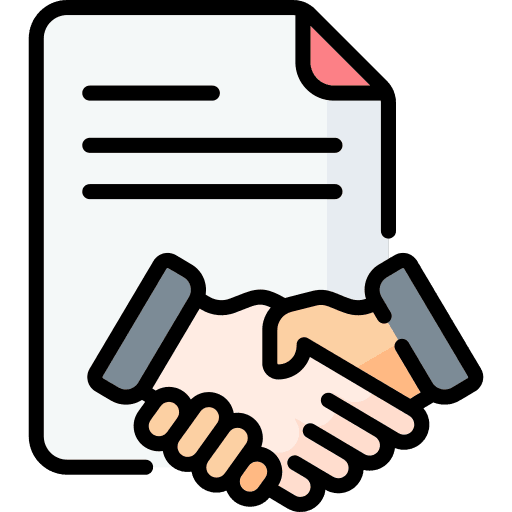 Buy it on a contract
We've touched on this earlier, but you can sign onto a 12, 24 or 36-month contract with a provider and pay off the handset in monthly instalments. This has the benefit of getting both your phone and your plan from the same place and it allows you to pay off your handset over time, rather than all at once. No matter which phone company you sign on with, the cost for the handset itself will be the same as it is outright – it's only cost of the mobile plan that's different.

Buy it outright
With this option, you can buy a new or refurbished handset from anywhere you like and then buy a separate plan with a SIM to go with it. This will usually save you money in the long run, since standalone SIM plans are more competitive than plans offered on a contract.
If you're after a new phone, or if you want to save with a second-hand refurbished model, check out our guides below with the latest deals available:
Can I save by buying a phone outright?
Buying a phone outright and getting a plan to go with it will almost always be cheaper than signing onto a phone contract. This is because contracts tend to only offer big-data plans that cost more than no-contract plans.
But how much can you actually save? Take a look at the graph below:
We've looked at two contract plans for reference: Optus's $39 for 10GB plan, which is one of the cheapest contract plans in our database, and Telstra's $65 for 80GB plan. As you can see in dark blue, the iPhone 11 handset will cost you the same amount no matter which method you use to buy it ($1,199 RRP).

What's going on in the graph?
With Vaya's 36GB for $38 SIM-only plan, buying the phone outright won't save you much money compared to going on a 24-month contract with Optus, but it does get you significantly better value.
You'll enjoy 24 months of 38GB instead of 10GB with Optus for around the same monthly price.
Compared to Telstra's contract, you'll save around 25% of the total cost over two years. You'll only get half the data with Vaya, but 38GB could still be enough for you if you're not a heavy mobile data user.
Belong's $25 for 10GB plan will save you about 15% off the total cost over 24 months compared to Optus's contract.
The savings increase to a huge 35% when you compare it to Telstra's contract.
Of course, you get less data on Belong's plan, but if you're not a huge data guzzler anyway, you won't need the 100GB that comes with Optus and Telstra's plans.
Mobile users who aren't looking for big data plans reap the real savings by choosing to buy outright since they have the option of choosing a plan better suited towards their needs.
Buying a phone outright gives you more flexibility and freedom to choose your mobile plan from any provider you want, without being tied to a multi-month contract. If you buy a new phone on a contract plan from one mobile company, your plan options become limited since you have to choose one of its plans to go with your new phone.
Ultimately, the decision comes down to whether you can afford to pay for a phone outright or not. There are definitely long-term savings to be had on an outright purchase. However, if paying for a new phone for hundreds of dollars upfront makes you nervous, buying a phone on a contract could make it a lot more manageable for you.
Three questions to consider
While it's true that more money spent on a plan usually means more features and data, deciding what features you actually need is the key to getting great value. Remember to only consider your mobile usage when you're out and about, not when you're connected to your home NBN or Internet.
Since most Australian mobile plans offer unlimited calls and texts, phone companies differentiate themselves with add-ons and competitive pricing. Here are three questions to consider when you're comparing mobile phone plans:
How much are you willing to spend each month?
The higher your monthly budget, the better inclusions you'll get on your plan.
Although you can pick up mobile phone plans for as little as $5 per month, these cheap options usually don't even include unlimited talk and text. You'll have to spend at least $10 to $15 before you start getting an okay chunk of data and unlimited calls, with plans usually offering decent data per dollar from the $30 mark.
As we've said before though, don't feel pressured to buy a more expensive plan if you know you don't use your phone a lot. Why pay for data that you're not actually going to use?
What do you plan to use your mobile data for?
Basically, the more video you stream, the more data you'll need.
Knowing the main online activities that you use your phone for will tell you how much data you'll likely need. Activities like social media browsing or music/audiobook streaming actually don't use much data, while video streaming will chew through your data at a fast rate. You can reduce some of these demands with extra features – such as bonus data for video streaming – but the more video you watch, the more data you'll need.
People who use their phone as a hotspot substitute for a home Internet connection will also need a lot more data on their mobile plan than most users.
Do you need a phone with your plan?
You can get a new phone two ways: getting it as part of a contract or buying it outright.
The latter option offers more flexibility, keeps you out of being stuck in a contract for 12 to 36 months, and can save you money in the long run.
But if you can't afford to purchase a handset outright, remember that you'll end up paying the same total amount for the phone no matter which method or phone company you go with. This means that you should focus on the plan you're getting with the phone and find the one that gives you the most value (either in price or inclusions).
Just remember that if you get your phone on a contract, longer repayment periods mean lower monthly repayments, but they will also drag the repayment process out - will you still be happy with your phone 36 months down the track? Or would you prefer a new phone after 2 years?
Why compare mobile plans with Finder?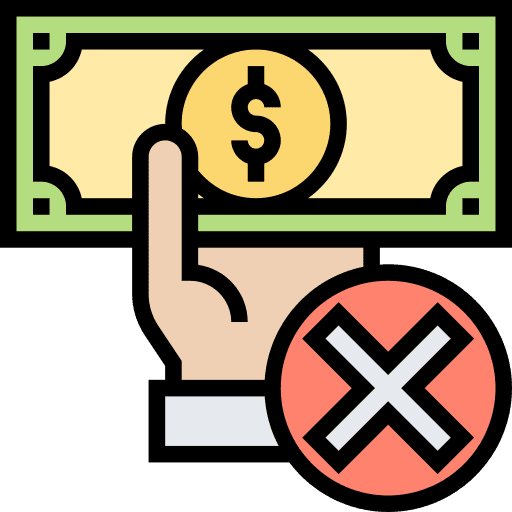 We're a 100% free service
It doesn't cost you anything to compare mobile phone plans with Finder. Clicking on the "Go to site" button and buying a plan from the company's website will cost exactly the same as buying it directly without us. See how we make money here.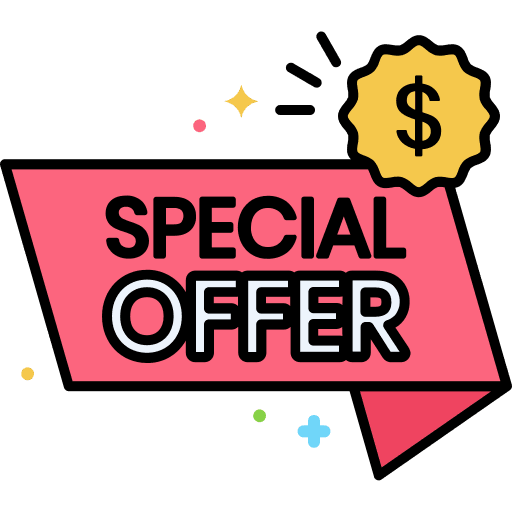 Find the latest deals in one place
We put in hundreds of hours each week looking through the vast majority of mobile phone plans available in Australia so that you don't have to. We've done the hard work to find the latest deals so that you can compare them right here in one place.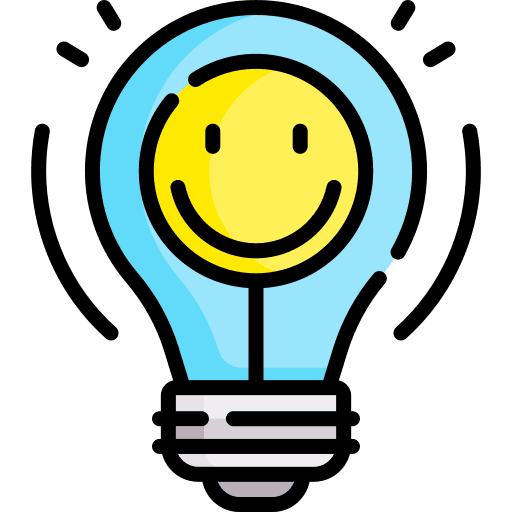 We're here to help
Aside from our Mobile Plan Finder™ that helps you compare plans, we write in-depth guides on everything from plan features to 5G. If you ever have a question, our experts are just a live chat away.
How much data do I need on my plan?
Understanding your normal data usage will save you from excess data charges or having to recharge before your expiry period runs out. We've put together a table of how much data common apps and activities use to give you an idea of how much you might need.
These figures below are averages, and actual data consumption can vary depending on how you use these apps.
| Activity | GB/1 hour |
| --- | --- |
| Social media apps | 0.36 |
| Spotify/music streaming | 0.15 |
| Standard video streaming | 0.50 |
| HD video streaming | 3.00 |
| WhatsApp/Messenger | 0.05 |
| Video calling | 0.27 |
Did you know?
Around 15% of Australians regularly exceed their data limits, according to a 2018 Finder Excess Data Charges report. On top of that, Australians spent $181 million collectively on excess data charges in 2017.
Generally, you'll want to leave a GB or two extra on top of your estimated monthly mobile data usage just to be safe, so you don't end up like a large number of Australians who face excess charges. Your best bet is to check your mobile data usage on your previous bills to get a good idea of how much you burn through each month, then base your plan comparisons around that.
How do I switch mobile providers?
Switching your phone company is super easy, as long as you're not locked into a contract.
Find the plan that you want
You can compare mobile phone plans using our Mobile Plan Finder™ above.
Do NOT cancel your old plan
Want to keep your current number? Make sure you don't cancel your existing mobile plan when you sign up to a new one. Cancelling your old plan before your new one is activated will result in losing your current number.
Buy the new plan and activate it
You can buy it online or in-store. During activation or purchase, let the new company know that you want to transfer your old number over. They'll handle the transfer for you. Then wait a few hours to a couple of days for activation to be complete.
Safely cancel your old plan
If you've transferred your old number over, your old plan will be cancelled automatically. Otherwise, contact your previous provider to make sure you don't keep paying for your old plan.
Do I need to change my mobile number? 🤔
No. You can always transfer your current mobile number over to a new service. The most important thing is not cancelling your old mobile plan until your number has been ported, or else you could lose it permanently. Follow the steps above to avoid this.
What are the different mobile networks?
Australia has three different mobile networks: Telstra, Vodafone and Optus. This means that all mobile phone plans run on either of these three networks, even if your provider isn't actually one of the three companies. Each network varies slightly in coverage: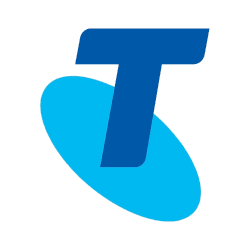 Telstra has the largest network, covering 99.4% of the Australian population. Telstra's wide coverage means its plans are great for those who live in rural and regional areas, where service may be difficult to come by. It has the most extensive 5G network in the country, which is still expanding as its roll out continues.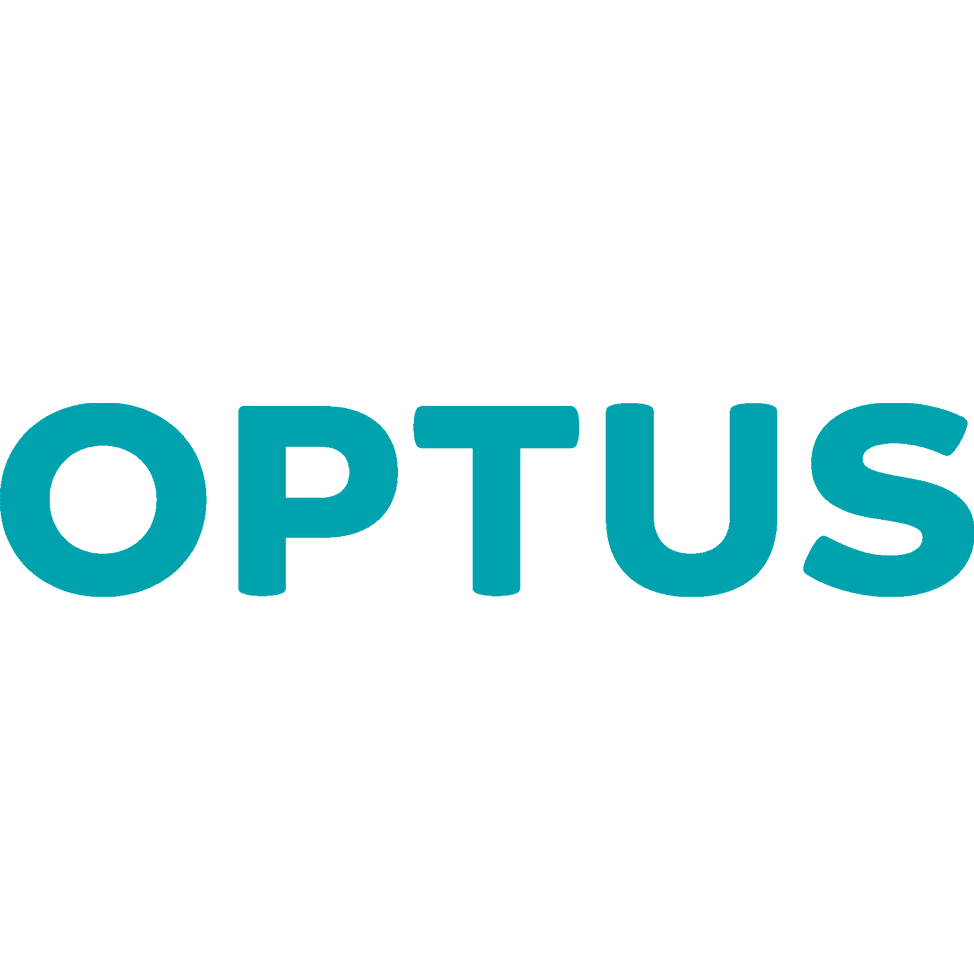 Optus comes in second, reaching around 98.5% of the population. You'll feel the difference in coverage mostly in rural and regional areas, where it loses out to Telstra's network. Its 5G network is also being rolled out around Australia.
Although there are only three networks, there are dozens of mobile phone providers that sell their plans using one of these networks.
If you live and spend most of your time in metro areas, any of the three networks should work well for you. Those who live in rural and regional areas may prefer to sign up with Telstra's network since it's the most extensive.
Switch to a smaller provider & save
Companies who sell their plans on the Telstra, Optus or Vodafone networks are called MVNOs (Mobile Virtual Network Operator). These smaller providers offer mobile plans on one of the three networks, without owning any part of the actual network. Instead, MVNOs essentially rent their data and coverage from one network and resell it to customers on their own plans.
Think about in terms of renting a property. As a renter, you usually just have to pay for your utility bills. If there's something wrong with the apartment or house you're living in, it's up to your landlord (or whoever owns the property) to pay for fixing it.
That's basically how it works with MVNOs.
Mobile plans from MVNOs are almost always cheaper than those from Telstra, Optus and Vodafone because they don't have to pay for maintaining the actual network. Since the networks are owned by Telstra, Optus and Vodafone, they're the ones who have to pay for network maintenance and expansion, and then bring forward these costs to their customers with higher plan prices.
If you're looking to switch to a cheaper mobile phone plan, consider choosing one from an MVNO. You'll likely find more competitive plan prices and deals from these smaller providers.
Back to top
Can I use my SIM card overseas? 🌏
Plenty of mobile phone plans will let you activate international roaming, or the ability to make calls and use data when you're overseas. This comes in a couple of different forms:
Add-ons that give a set amount of usage for a set price.
"Pay as you go" roaming, where you pay for calls per minute or for each block of data used.

Roaming add-ons can be a convenient option when you only need a little bit to carry you through, though their value depends on the phone company. Vodafone's $5 roaming pack is currently the best deal on the market for this kind of roaming add-on.
Pay as you go roaming is usually very expensive and almost never worth it. You're far better off buying a local or travel SIM to avoid roaming costs that can easily spiral off into hundreds of wasted dollars.
Business mobile plans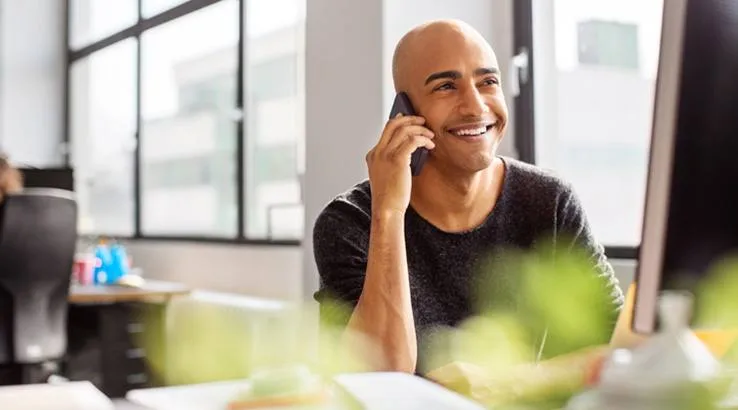 Having a business mobile plan that is dedicated for you work can be useful, whether you're buying it in bulk for employees or you simply want to keep your work and private phones separate. These kinds of plans may offer data pooling between employees on the same account or extra features like specialised business customer support.
Business mobile plans are available from a number of mobile providers, but the main ones are from Telstra, Vodafone and Optus.



FAQs about mobile phone plans
📱 What's the difference between a prepaid and a postpaid mobile plan?
On a prepaid mobile plan, you pay for all your usage up front and your service is cut off when you hit your usage limit.
On a postpaid plan (which we refer to as SIM-only plans), you're given usage limits, but you can continue using the service even after you've reached those limits. Usually, you will be charged for your excess usage when you're billed at the end of the month.
🥇 What is the best mobile phone plan?
There's no such thing as a "perfect" mobile phone plan that is the best for everyone, since everybody has different needs. However, we do have a number of guides to help narrow down your search:
We update our best picks each month to make sure you're getting the best deals available.
💰 What is the cheapest mobile phone plan in Australia?
Technically, the cheapest mobile plans on the market are often pay as you go (PAYG) phone plans from as little as $1, but these aren't useful for regular mobile users. In our Mobile Plan Finder™, TPG's $1 PAYG plan comes up as the cheapest plan. It has no included calls or text and only 5MB of data, with a $30 upfront cost.
The cheapest functional plan available in our database would be Dodo's, which offers unlimited talk and text for $5 per month, but no data.
We've put together a guide on cheap mobile plans under $20, so you can find a regular plan that works for you and doesn't cost too much.
---
Check out the latest in mobile news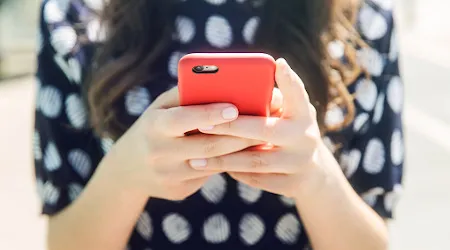 Vodafone has some great deals if you're looking for an affordable way to own a new iPhone, with no excess data charges involved.
Read more…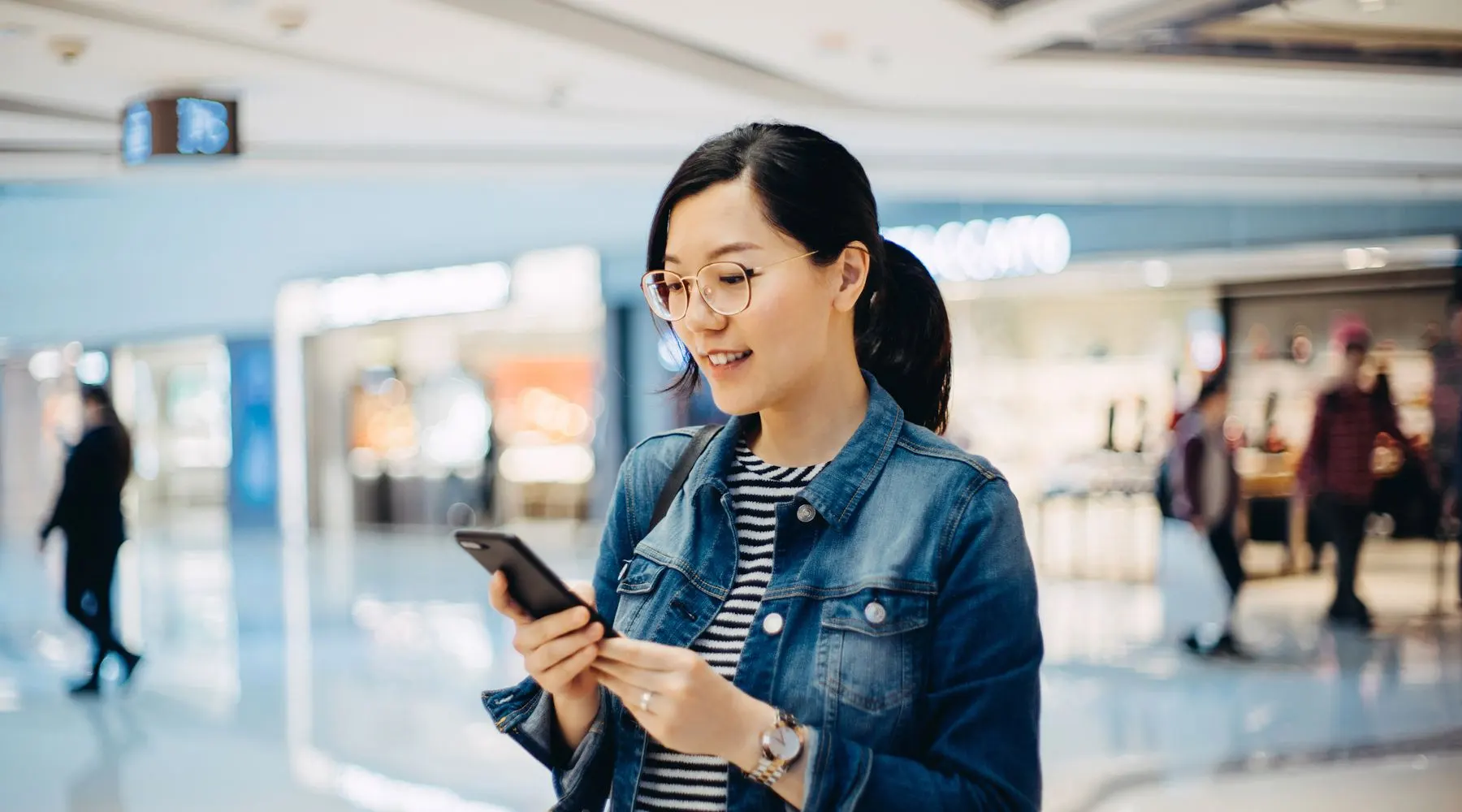 Top deals include 500GB for $55 from Vodafone, triple the data from Circles.Life and up to $50 off Boost mobile plans.
Read more…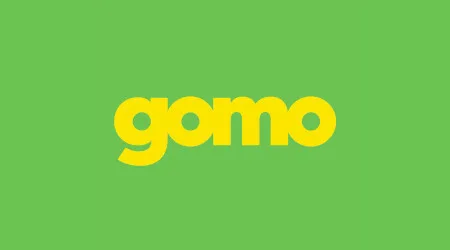 How does the new Optus-owned provider compare to others in the mobile market?
Read more…
Images: Getty. Icons made by Smashicons, Eucalyp, Vectors Market, Icongeek26, Prosymbols, Freepik and Flat Icons from www.flaticon.com
Read more on this topic
Latest mobile plan deals on Finder