Discover the best Samsung Galaxy phone for you
If you're a fan of Samsung smartphones, our guide can help you match up the best phone at the right price for you.
We're reader-supported and may be paid when you visit links to partner sites. We don't compare all products in the market, but we're working on it!
Fast Samsung phone facts
Samsung makes its own Exynos-based processors, which you'll find in all its premium smartphone lines in Australia.
Samsung's also responsible for the explosive growth of larger smartphones, having innovated with its very first Galaxy Note phone back in 2011.
What to consider when choosing a Samsung phone
Choosing from Samsung's formidable line-up of smartphone handsets can be a daunting challenge. There's the allure of the premium lines, but those come with premium pricing. There's the considerably more affordable Galaxy J entry-level handsets, but what are the differences there, especially compared to the mid-range Galaxy A devices? It's not always an easy matter to sort out which features are mere gimmicks and which are must-have essentials.
Knowing what to shop for, and what the features actually mean in your day-to-day usage is key to working out how to properly compare Samsung smartphones. We've created a primer on the key features you should consider to make those comparisons as easy as possible, guiding you to the right Samsung phone for your needs.
Which Samsung phone is best?
User needs will vary, not just by budget but also by what it is you want from your smartphone. As such, it's impossible to single out a "best" Samsung phone for every user. What we can do is point you in the direction of the best Samsung phone to cover a variety of usage scenarios, such as the best budget model, the best camera phone and so on. You'll find these recommendations below.
Still, it's wise to consider our recommendations against your own personal situation and preference. Our team has decades of experience in testing and evaluating smartphones, but your tastes, preferences and dislikes could vary from ours, making a phone that we don't rate more valuable to you or vice versa.
Finder's pick
Samsung Galaxy S10 5G
Samsung's first foray into 5G has a lot more going for it than just compatibility with the latest mobile networks. Its powerful guts deliver fast and responsive performance, and its quad-lens camera provides plenty of flexibility for taking high-quality photos. Add to that a long-lasting 4,500mAh battery and the Galaxy S10 5G reaffirms why Samsung leads the Android smartphone market.
Read our full review of the Samsung Galaxy S10 5G here
Best Samsung phone for photography
Samsung Galaxy S10
Triple-lens camera is a winner
The Galaxy S10's camera performance is exceptional in the right circumstances.
Easy to hold
Camera is great
Headphone jack
One UI customises Android well
Exynos 9820 is powerful
Supports expandable storage.
The Galaxy S10 gets our nod here, and it's not hard to see why. With a 12MP f/2.4 telephoto lens, 12MP f/1.5 wide angle lens and a 16MP f/2.2 ultra-wide 123-degree angle lens at the rear, you have plenty of options for capturing long-range, close-up and panoramic photos at high quality. Low-light performance is similarly impressive, making the Samsung Galaxy S10 a compelling choice for folks wanting a premium camera experience.
Read our full review of the Samsung Galaxy S10 here
Best cheap Samsung phone
Premium phones are Samsung's calling card in terms of the brand, but that doesn't mean that folks on more modest budgets have to miss out. The Samsung Galaxy J2 combines the style of its more expensive siblings with more modest processing power, but its battery life is very good as a result.
It's also super-affordable, with typical prices under $200 easy to secure.
Read our full review of the Samsung Galaxy J2 here
Looking for a Samsung phone on a plan?
Samsung's premium smartphones are among the most popular in Australia, and that means that there's plenty of competition in the carrier space to offer the best deals on Samsung Galaxy S and Galaxy Note phones. There's less pressure on the Galaxy A series, although it does get offered by a few carriers. The Galaxy J series phone's low cost means that if they are offered by telcos, it's pretty much always on an outright basis to pair with a prepaid phone SIM.
Here are the current Samsung S20 and S20 FE models by default, but you can pick your own handset by clicking "remove all" under "Phones" and then selecting the specific Galaxy S and Galaxy Note handsets you want from the pop-up screen.
---
Latest Samsung phone news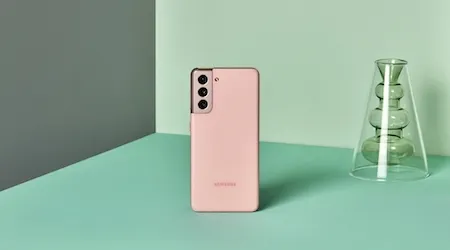 Samsung's mid-range 2021 flagship phone combines some serious camera zoom and a powerful processor.
Read more…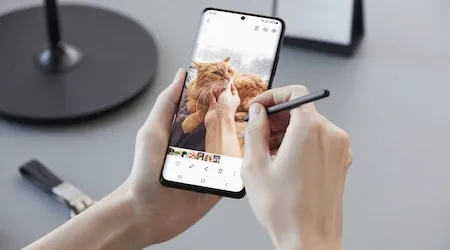 Samsung's new flagship Galaxy S phone combines impressive telephoto muscle and a few tricks borrowed from the Samsung Galaxy Note line.
Read more…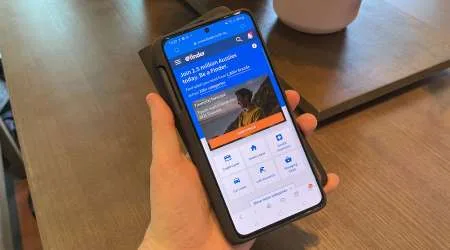 We've had some time to test out the brand new Samsung Galaxy S20 Ultra. Here are our early impressions.
Read more…
Read more on this topic