Everything you need to know about the new and improved Blackberry
Stay productive on the go with Blackberry's business-focused smartphones.
We're reader-supported and may be paid when you visit links to partner sites. We don't compare all products in the market, but we're working on it!
Fast Blackberry phone facts
Blackberry pioneered the concept of the productivity-focused smartphone back in the early 2000s by spearheading the integration of email and web browsing in mobile devices.
Even as the iPhone popularised the touch-only interface, Blackberry continued to incorporate full QWERTY keyboards and trackballs into its smartphones.
In 2016, Blackberry stopped building its own phones and struck up a licensing agreement with TCL to keep the brand alive. All Blackberry phones released for the global market since February 2017 have been built and designed by TCL.
What to consider when choosing a Blackberry phone
At the height of their popularity, Blackberry smartphones primarily targeted business people and focused on providing tools for working on the go. Nowadays, Blackberry has broadened its scope to offer the kinds of features expected of the average smartphone, including ditching its proprietary operating system for Android and the millions of apps that support it.
That's not to say that Blackberry has completely abandoned its emphasis on productivity. Its phones are still pitched as professional devices that prioritise security and functionality above all else. As such, determining whether a Blackberry handset is right for you requires weighing up a variety of factors, the most critical of which we've listed below:
Which Blackberry phone is best?
Simply put, no Blackberry phone is out-and-out "the best" because there are too many different types of phone users to pick a single handset ideal for each and every one of them. Finding the smartphone that's right for you involves numerous considerations, which is why we've listed some of the most important above.
That said, we've spent many years reviewing smartphones here at Finder, and we believe this places us in a strong position to recommend the Blackberry handset we see as the cream of the crop. Just keep in mind that our recommendation is based on our own experience and may not be the best fit for your specific needs.
Finder's pick
Blackberry KEY2 LE
The affordable choice for Blackberry fans
The Blackberry KEY2 LE provides a cheaper means of enjoying the physical keyboard and other productivity-focused aspects that characterise Blackberry devices.
Part of the appeal of Blackberry phones is their premium look and feel. This doesn't come cheap, with flagship handsets launching for upwards of $1,000. The Blackberry KEY2 LE offers an alternative option, maintaining the physical keyboard and formal design of the Blackberry KEY2 while clocking in at less than half the price.
While the KEY2 LE sacrifices some performance and battery life in the same of cost-efficiency, it's still a solid smartphone Blackberry fans will want to consider.
Read our full review of the Blackberry KEY2 LE here
---
Latest Blackberry phone news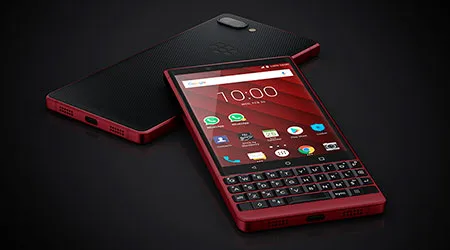 The BlackBerry KEY2 is a mid-range phone at a premium price, and even if you're a keyboard fan, you can do better.
Read more…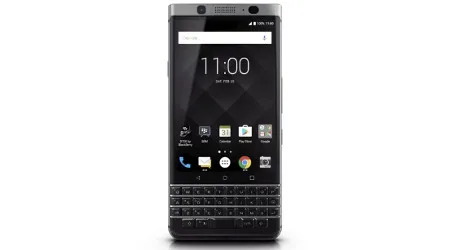 The KEYone is the best BlackBerry in years, but the market for it is still quite niche.
Read more…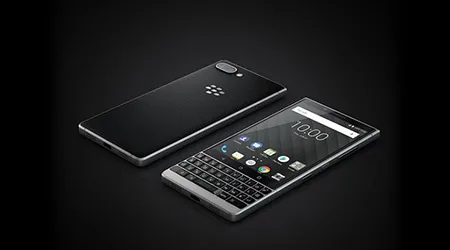 BlackBerry continues its legacy of keyboard-based smartphones with the KEY2 LE, an affordable handset that combines physical buttons with the features you'd expect from a modern phone.
Read more…
More guides on Finder