Mobile Payment Systems: Will your Smart Phone replace your Wallet?
We have analysed the Mobile Payment Systems market to give you an understanding of the current situation and what it means to you as an Australian credit card user.
When Bankcard put Australia's first mainstream credit card on the market in 1974, cashless payments were the apex of modern technology. At that time, mobile phone payments would have been nothing short of rocket science. Today, we're not just one of the biggest credit card users in the world—we're also at the threshold of another groundbreaking system: mobile payments. Mobile payments are simply a way of paying for your purchases using your cell phone or a similar device. There are several ways to do this: you can load your credit card information onto your phone, use a code on your phone to authorise the payment, or be billed on your cell phone statement. Search engine giant Google has recently released its own mobile payment service, Google Wallet. To many, this is a sign that mobile payment systems are finally taking off, although they've already been in use for a few years. Google Wallet itself has been in the works since 2005. Amazon, PayPal, and Apple is among the other big names to have jumped on the wagon with their Passbook product (more about this below).
Mobile Payment System Offer
Rates last updated July 3rd, 2020
How do mobile payment systems work?
The term mobile payment is open-ended; it can include anything that's not tied to a geographic location, including laptops. Juniper Research provides perhaps the most exact definition: payments made using a mobile device such as a cell phone, smartphone, or Personal Digital Assistant (PDA). In a 2010 white paper, the company identifies eight different payment systems, although transactions sometimes fall under more than one.
1) Direct to Bill (D2B)
D2B mobile payments are commonly used on e-commerce sites, particularly gaming outfits. When you choose the mobile billing option on a website, you will be asked verify your identity with a PIN and password. Your provider then charges your mobile account for the transaction, and payment becomes due on your next statement. This effectively makes your phone an alternative to your credit or debit card, bypassing the banks and card issuers.
2) Premium-rate SMS (PRSMS)
In a PRSMS scheme, you send a payment request to your provider via SMS, who will then send back the product (usually a digital good such as a ringtone or video, or access to a service like interactive TV). A premium rate is usually charged for the service, meaning it costs more than sending or receiving a regular text message. This is probably why it has slowed down in recent years, especially as cheaper and faster methods came into existence. By 2008, only a few vendors in France and the US were still using PRSMS, according to Portio Research.
3) WAP billing
Mobile web purchases can be made through WAP billing. Like the other two, it lends itself to e-commerce and the sale of digital goods. The payment methods are not necessarily limited to mobile systems, including credit and debit cards. Because it's done over the web, it can accommodate richer media such as games and applications, and usually allows other features such as previews and assurance of delivery. Bango and Netsize are among the most common providers.
4) SMS payments
This works much like PRSMS, but instead of being billed directly, you transfer funds from a mobile wallet or an account linked to your phone line. It can be used with credit and debit cards, as well as stored value accounts. As the name suggests, it uses text messaging to send the request, receive verification of the payment, and exchange service information. Some of the most popular providers are PayPal/eBay, Luup, and Telecom Italia Mobile.
5) Person-to-person (P2P)
Increasingly known as "social money", P2P payments took off and are still the most prevalent in Australia and the Asia Pacific. It basically involves one person transferring funds or goods to another over a mobile network. In less-developed countries like the Philippines, it's commonly used to transfer credits, call minutes, or digital goods such as apps. In Australia, the market tilts more towards traffic-related transactions such as parking metres and toll roads, according to KPMG, an Australian professional service network.
6) Smartphone apps
The next generation of cell phone users will probably have their first taste of mobile payment through smartphone apps. This includes paying for iPhone or BlackBerry apps over a wireless connection, or using your phone to buy electronic train tickets. In Australia, you can use it to buy theatre tickets. So far the technology still requires you to submit credit card information over the network or store it in your phone, such as Visa Australia's planned digital wallet, which can pose security problems.
7) Near-field communication (NFC)
NFC uses the same technology as RFID tags used in store security and packaging. It involves two devices communicating over short distances using radio waves, much like Bluetooth but slower and less energy-consuming. Many handset makers are already planning to integrate NFC into future models, including Apple and RIM (BlackBerry), as well as most Android phones with the unveiling of Google Wallet. In Australia, the technology is in its infancy—the service was trialled by ANZ and Visa only recently.
8) In-store payments
The futuristic scenario of waving your phone at the counter to pay for physical goods probably falls under this category. Mocapay, whose services include marketing and distribution in addition to handling payments, is widely regarded as the industry leader despite being launched only in 2006. The definition of in-store mobile payments may broaden in recent years as NFC and other technologies may soon be adapted in stores as well.
Back to top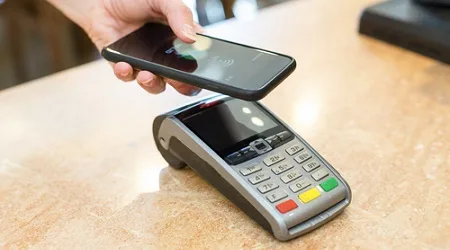 The mobile wallet app showdown
Thanks to Google and Apple, the smartphone is the first point of call for managing our daily lives. We use them to contact our friends and family, manage our finances and organise our daily routines. When Google announced their mobile wallet app, many thought it and Apple Passbook would be vying for the title of king of mobile wallet apps, but the Apple Passbook isn't the same type of product The Apple Passbook allows you to store your gift cards, loyalty cards, movie tickets and retail coupons. The Google Wallet allows you to do this but also has a payment component, allowing you to buy items online, transfer money to others and even pay for items in some stores using Near Field Communication (NFC).
The Google Wallet
The Google Wallet allows you to link your credit card, debit card or prepaid card to make payments by tapping your smartphone on PayPass terminals at participating outlets. Complete the step by step setup on your phone and you're good to start waving your phone around. This function is currently only available on certain phones in the US. Check the video for a demonstration on how the Google Wallet works. Please note the first 30 seconds can be skipped as this video has an unnecessarily long introduction. Unlike the traditional leather wallet, this is a wallet you can lock. Google Wallet requires you to set up a PIN that must be entered before making any purchases, to prevent unauthorised access or payments. The Google Wallet also encrypts payment information and puts the data on a separate chip called 'Secure Element'.
The Apple Passbook
Flying the flag for Apple is their Passbook App. As mentioned, it organises your travel passes, movie tickets, retail coupons and loyalty cards in one place. You can even check in for a flight and then a hotel, get into a movie or a concert plus, redeem a coupon by simply scanning your iPhone or iPad. Passbook is also integrated to work with Siri, the sassy, virtual personal assistant who makes organising your social life easier by displaying showtime information or finding and making a reservation at the restaurant of your choice, as soon as you say 'book me in for lunch'. Passbook can even alert you to last-minute gate changes or flight delays at the airport.
---
A Brief History of Mobile Payment Systems
Mobile payments as we know it today were first used in Espoo, a small Finnish town just outside Helsinki, in 1997. Two soda vending machines were fitted with a payment system in which the user sends an SMS message to a number dedicated to the machine, and a confirmation of payment would be sent to the machine along with a command to release the drink. The amount would appear in the user's phone bill. About a year earlier, the Merita Bank of Finland also launched the world's first SMS-based banking service. Later, the first digital content, a ringtone, was sold through a mobile phone by Radiolinja, also in Finland. The technology would quickly spread throughout Europe. Norway is credited with rolling out the first SMS-based payment system for parking meters in 1999, and Austria sold the first train tickets using SMS in 2000, according to Austrian network operator Mobilkom. Mobile marketing consultant Tomi Ahonen, in an article for Bright Side of News, said that he's seen mobile payments being used in developing countries like Brazil and Mexico. The first national mobile payment system came about, interestingly, halfway across the world. Smart Money was a reloadable payment card linked to the user's mobile phone account, introduced in the Philippines in 1999 by telecom company Smart Communications. Around the same time, an internet mobile platform by NTT DoCoMo was also introduced in Japan. The two eventually struck a revenue-sharing deal, with the latter keeping 9% of the profits. Unlike other technologies, m-commerce first gained ground in Asia's developing economies rather than the First World. In some countries this was due to lack of infrastructure for internet and landlines, which made cell phones actually easier to obtain. In others, it was seen as an answer to financial exclusion—people who did not have access to credit or debit accounts could now pay for online purchases, at least locally, using their handsets. It could even help the same people build a credit history, as proposed by the United States Agency for International Development (USAID) in 2009. Younger users drove much of the market, purchasing movies, games, music, and even clothing. The advent of 3G and 4G technology, which allowed for faster downloads and richer content, pushed m-commerce even further and strengthened its following in the more media-savvy and less price-sensitive West. The iPhone's concept of apps paved the way for the first non-SMS-based transactions and allowed m-commerce to use e-commerce interfaces (i.e. app stores). Mobile banking is also taking off, although not as fast as predicted by Celent in 2007. The IT consultancy expected mobile wallets to be commonplace by 2010, although halfway into 2011 the concept is still in its development stage. In Australia, telecoms are still working on it, promising to bring it into the market by late 2011—although the concept is at least seven years in the making.
Back to top
Mobile Payment Systems: Pros and Cons
Mobile payments come with risks and benefits, both of which have been extensively covered in debate over the past few years. Overall, its strengths center on encouraging commerce by making transactions easier, and its weak points are mostly matters of security and customer trust. At the end of the day, it's the big parties—banks, merchants, and card issuers—instead of consumers who will decide whether the pros outweigh the cons. These include:
Pros
Ease of use
The easier it is to use something, the more popular it will be. Electronics retailer Crutchfield proved this when it put up Mobile Express, a two-click PayPal payment option on its website, and promptly saw sales rise 34%.
No need for bank accounts
In countries where bank access is limited, such as parts of Asia and Africa, mobile payments can drive commerce, according to This Is Money. In richer areas, bypassing the bank means being able to pay faster and no longer having to carry cards or cash around.
On-the-go access
It's not surprising that transport was one of the first industries to pick up mobile payments. NFC and SMS payments, in particular, eliminate the need for a fixed internet connection, a nearby bank, or a credit card when you need services on the road.
Timely payments
Service providers such as phone and internet companies can send SMS payment reminders to subscribers, who can then pay the bill immediately. This reduces the risk of bad debt for companies and prevents penalty charges for consumers, making it cheaper for both, according to a white paper by mobile payment firm Paythru.
Cons
Technical limits
Few phones today, if any, have the same computing power as desktops and laptops. There are fewer content options, smaller bandwidth, and generally less of the functionality required for commerce, according to Marc Bowles, an IT professor at the Australian Maritime College.
Intrusive marketing
Part of Google Wallet's goal is to be able to make marketing part of the buyer experience. The most straightforward way to do this is to place ads on your phone at the store, or at the checkout counter.
Privacy
Banks, card issuers, merchants, and your mobile carrier may have access to your buying patterns. What can they do with it—and more importantly, what will they do when the information gets leaked? This will call for a reassessment of regulations, which is still being worked out.
Fraud risk
As more money and delicate information gets transmitted through phone networks, hackers are likely to turn their attention to mobile phones rather than the Internet, according to the U.S. Federal Trade Commission. Carrier shortcodes, although relatively safe, can be cloned with existing technology.
Back to top
Mobile payments in Australia: The Main Players
In Australia, mobile payments were tested as early as 2009, with a team-up between the National Australia Bank and mobile carrier Telstra. Whether Google Wallet will take over remains to be seen, but many other companies have joined in, offering various "flavours" of mobile payment. In the market review by Dynamic Business, an Australian business magazine and blog, they identified the most promising providers to include:
1) Square
Website: https://squareup.com/au One of the founders of this San Francisco start-up is Jack Dorsey, who also founded Twitter. And to no one's surprise, Square is largely modelled after social media. Dorsey's idea is for people to pay for purchases by selecting a store from an app and walking up to the counter, where their purchase information shows up on a store iPad. Subscribers use a card reader that fits into a standard phone jack, essentially turning it into a card terminal. There are no fees for the reader, the app, or the subscription—Square makes its money simply by taking a cut from every transaction made. So far it's not the most retailer-friendly option, but it's one of the most trusted.
2) GoPayment
Website: http://gopayment.com/ Developer Intuit bases its GoPayment system on a card reader that lets Merchant Account holders link the hardware to their Intuit accounts. This will allow them to accept instant credit and debit card payments. Small-scale use is free of charge, but those who process more than £1,000 (about AUD$1,500) per month are strongly advised to upgrade to a $12.95-monthly premium account. One of its strengths is the sync feature, which works with QuickBooks to help merchants keep records in order.
3) Zong
Website: http://www.zong.com/ Zong's main markets are online gaming and social networking. Because users in these fields tend to be younger, the system is designed to allow small payments without having to link to bank accounts. Instead, a user enters his phone number on the website's Zong payment page, and receives a secure PIN via SMS. He then enters the PIN on the website and is billed on his phone account. The platform is well recognised for its ease of use and security. In the year of its launch, it received the Best Practices Award for New Product Innovation for mobile payments from Frost & Sullivan, and was named one of the "Hottest Silicon Valley Companies" by business data provider Lead411.
4) PayPal Mobile
Website: https:https://www.paypal.com/webapps/mpp/credit-card-reader It was only a matter of time before PayPal, the biggest payment processor on the Internet, made its system available on mobile platforms. A simple phone app allows users to make fund transfers and payments, shop online, and manage their accounts out of their handsets. An SMS version is also available for those with older phones. The app works with all operating systems, and on NFC-capable models, supports peer-to-peer transactions as well. All transactions are protected by a PIN or password, so lost or stolen phones shouldn't be a problem. The miniature sized Card Reader gives small business owners the ability to accept credit card payments with their smartphone. Users plug the triangle shaped reader into the headphone jack of their device and open the PayPal app to complete a purchase. Once the card has been swiped, users 'sign' their signature with their finger on the phone's screen and get sent an electronic receipt. The system is fitted with the latest encryption from PayPal and both the reader and app are free. PayPal will take a cut from each transaction but the more you use the device, the greater the concession.
5) PAYware Mobile
Website: http://www.paywaremobile.com/en PAYware Mobile is a small gadget that fits over the iPhone and turns it into a portable card reader, complete with a PIN keyboard. The technology works with credit and debit cards, as well as card-not-present transactions. End-to-end encryption is built into the machine, making it secure for both sellers and buyers. This security makes it ideal even for large-scale businesses. Its developer VeriFone, a manufacturer of POS terminals, has recently teamed up with Micros, a hospitality systems firm, to make NFC technology available in restaurants.
6) Moped
Website: http://up-next.com/ This app is designed to work with a magnetic card reader, offering a completely paperless way to transact (receipts are sent to the user's phone and/or email). This makes it ideal for busy merchants who need a quick way to record transaction information, even when receiving funds from different browsers. Besides sturdy fraud controls meeting rigid industry standards, it also boasts such features as GPS mapping, photo and signature verification, and user data encryption.
7) iPay POS
Website: http://www.ipaypos.com/ iPay is the flagship project of Rapadev, a start-up software publisher. It is designed as a complete mobile payments suite, working with POS systems, multiple gateways and a wide range of card readers. The program is built to accept multiple currencies, reduce input errors and create professional-looking documentation (including transaction logs, GPS tags, and email receipts), making it a favourite among small businesses and online start-ups.
8 ) Swipe
Website: http://itunes.apple.com/us/app/swipe-credit-card-terminal/id309329440?mt=8 This app is available for $0.99 on the iTunes website and comes with a free card swiper that attaches to your iPhone or iPod touch. Once attached, it allows the phone to be used as a payment terminal, along with advanced fraud protection and signature capture to boost customer confidence. In the small businesses market, it's probably the closest competitor to iPay, as they offer much of the same features and the same level of security.
Back to top
Market barriers
Experts in the early 2000s were confident that mobile phones would eventually replace credit cards, but 14 years hence, the progress is disappointing. To be sure, they've come leaps and bounds from the soda machine in Espoo—but in most countries they've hardly caught up to credit cards, much less drive them away. In Australia, NFC providers including Google Wallet are even opting out because the market isn't big enough. Matt Krautstrunk, a contributor at business leads provider Resource Nation, believes a truly mobile-dominated market is at least two years away. In an article for Mobile Marketing Watch, he identifies three main barriers to the uptake of m-commerce, particularly NFC technology: retailer cooperation, mobile carriers, and credit card companies.
1) Retailer and card issuer cooperation
Retailers may not be willing enough to join the shift to NFC payments, especially when it means working with smaller companies such as Discover. Although several partnerships have been made, companies' efforts are still all over the place. For NFC to be adopted on a large scale, Krautstrunk says, it's the bigger card issuers such as Mastercard, American Express, and Visa who should link arms with retailers. But the costs of adopting the technology, from the purchase and installation of the hardware and paying for maintenance, is simply impractical when the returns are still unclear. Krautstrunk calls retailers the "biggest wild card" in the m-commerce game; among all the players, their actions are the trickiest to predict and control.
2) Carrier competition
Much like credit cards pairing up with airlines to offer travel rewards, mobile carriers are choosing their own "partners" in the pool of credit card companies. This Bloomberg article shows just how fragmented the efforts still are. This is probably to be expected as regulations have yet to be put in place, but it's far from ideal, according to Krautstrunk. It is turning NFC into a proprietary technology, limiting access only to certain groups (e.g. only T-Mobile subscribers). This can turn off retailers even more, as partnering with credit card companies will be even less profitable.
3) Credit card companies
Perhaps the biggest barrier to the market entry of mobile payments is the clout of credit card issuers. It will take much more than a few partnerships, even among big retailers, for a new payment system to overthrow Visa and Mastercard. The barrier is "almost insurmountable," said Aaron McPherson, director at IDC Financial Insights, in an interview with Wired.com last year. Few retailers would turn away Visa and Mastercard customers to make way for the relatively small market of NFC users. Visa's recent partnership with Bank of America to build credit card functionality into SIM cards, as well as a similar trial with ANZ in Australia, might make a dent in the barrier, but even that may take some time. Another roadblock is the fight for control over NFC between banks and mobile carriers, according to business magazine publisher Banktech. Most major banks and card issuers are testing or already using the In2Pay microSD chip made by DeviceFidelity, a Texas-based developer. The chip, which works on most mobile operating systems, contains users' financial data and is distributed by the banks, much like credit and debit cards. This worked well for the banks, as they continued to play a key role in the payment system. But telecom providers want their share of the pie as well. At the outset, these companies thought they would continue to control the SIM cards—the removable chip inside the phone that contains subscriber information—and therefore call the shots in NFC as well. This monopoly later turned out to be false: an open-source version, OpenNFC, could make the technology available to third parties through "virtual cards," and thus make it independent of providers. Banktech cites another concern, probably a bigger one: security. More specifically, the problem is getting consumers to trust telecoms with their credit card information. Mobio Identity Systems of Vancouver, Canada surveyed 1,085 North American customers and found that while most of them were interested in mobile payments, almost three-quarters of them said security concerns would probably hold them back. The same is the case in Australia, where contactless systems such as Visa's PayWave and Mastercard's PayPass still face consumer confidence issues. There's no doubt that security issues will be addressed in the near future, but the more important question is whether users are willing to trust telecom companies—especially after such fiascos as the Sony PlayStation and Amazon hacks.
Back to top
Legal issues
Hours after Google Wallet was announced, PayPal and eBay slapped Google with a lawsuit alleging that the latter stole trade secrets from its mobile payments arm. According to PayPal, Osama Bedier, one of its former employees, "misappropriated trade secrets" when he was hired by Google and assigned to the company's mobile payments unit earlier this year. He had also allegedly tried to "poach" other PayPal employees by getting them to switch over to Google. Fifty other parties were named in the lawsuit, including Stephanie Tilenius, also a former PayPal exec. The lawsuit, which was filed in a Santa Clara court, explained that prior to working for Google, Bedier had taken part in negotiations to make PayPal payment available to app purchases on Google's Android phones. He was allegedly in talks for a job at Google at the same time. Tilenius, who led the launch of Google Wallet and reportedly recruited Bedier, is being accused of violating contractual terms with eBay. Google isn't new to such controversies; just recently, it was ordered to pay $5 million in damages to Bedrock Computer Technologies for having used its Linux kernel in its Android operating system. This time, however, the stakes are high. Google Checkout, a similar system launched five years ago, didn't pose much of a threat in its time. With Google Wallet, the search giant would be able to roll phones, banks, and retailers into one giant sales mechanism, according to The Globe and Mail. This role is crucial to the future of commerce—and naturally, PayPal and others want in.
Back to top
Potential threats
The ability to leapfrog bank transfers can make m-commerce an ideal medium for illegal smuggling and money laundering. The U.S. Department of State voiced these concerns back in 2008. Now that the technology is picking up pace, and that mobile phone use is even more widespread, the threat is even more prominent. In a typical scenario, one party transfers cash to a receiver's electronic wallet through a remittance centre, usually for a small fee. A notice of transfer is sent to the receiver's phone via SMS. The receiver can then withdraw the money at a licensed outlet, or use it to shop directly at stores and restaurants. While the use can be entirely innocent—migrant workers can send money to their families back home, for example—it also lends itself well to payments for illegal goods, or even for terrorist acts. Most developed countries have yet to set regulations on the use of mobile payments. This includes Australia, which is surprising considering the country has more mobile phones than people. We're behind normally less proactive countries like the Philippines, which is one of the first to regulate mobile payments on a national scale.
Back to top
Staying safe
The level of protection you have can depend on the account you link to your phone. According to a report by Defend Your Dollars, a publication of Consumers Union,credit cards have the most protections in place. Credit card users are only liable for up to $50 in case of mobile payment fraud. Debit cards and savings accounts offer a little less protection and can hold you accountable for up to $500. Prepaid cards and phone bills have the least security, although this depends on your state laws and the issuer's own policies. Bill Gajda, head of mobile payments at Visa, says that consumer education should be part of the package when mobile payments go mainstream. Banks, merchants, and mobile carriers will need to put up their defences too, but as the technology is in its early stages, consumers should take it into their own hands. In an article for Pymnts.com, a mobile payments journal, he offers the following advice:
Use passwords - Use whatever security features your phone can offer—set a password, choose a security question, or activate voice or signature recognition if it's supported. Keep the passwords in your head; never store them in your phone.
Maintain privacy - Do not share personal information, such as bank details, with any party especially if they approached you first. Call your carrier or card issuer to confirm if something looks suspicious.
Check shortcodes - Mobile carrier shortcodes create a false sense of security. Always take the time to check if incoming messages come from a trusted number.
Download with care - Before downloading apps or software, make sure the source is trustworthy. Look up the developer's name online and read user reviews.
Back to top
Related Posts
Credit Cards Comparison
* The credit card offers compared on this page are chosen from a range of credit cards finder.com.au has access to track details from and is not representative of all the products available in the market. Products are displayed in no particular order or ranking. The use of terms 'Best' and 'Top' are not product ratings and are subject to our disclaimer. You should consider seeking independent financial advice and consider your own personal financial circumstances when comparing cards.