Finder makes money from featured partners, but editorial opinions are our own.
Mortgage default: What happens if you can't pay your mortgage?
By acting fast after missing a repayment, you increase your options and the opportunity to fix the situation.
A mortgage default occurs when you miss a mortgage repayment. Your lender will expect you to make up the repayment quickly, and may even charge you a fee. If you can repay the missing payment quickly and continue making future repayments, you'll be back on track. But if you continue missing repayments, you could end up in a serious situation with your bank.
You do have options and the important thing is to understand that your lender wants to work with you to come to a solution. Once you know your financial circumstances, you can communicate with your lender so you can find an appropriate course of action.
What should you do if you miss a repayment?
If you suspect you might miss a repayment, you should be proactive in contacting your lender. Call them before the repayment is due to discuss your options. Let them know the reason why you anticipate having trouble with the repayment, and explain your financial circumstances.
Your lender will then assess your situation and ask you:
Why you missed a repayment
How you plan to pay it back and where will the money come from
How they can help you get back on track
You can still do this after you've missed a repayment, but being proactive means that you are trying to fix it as soon as possible and is a positive sign in the eyes of the lender.
Hardship assistance
Your lender doesn't want you to fall behind on your repayments. This is why lenders have unique departments within their organisations that are there to assist borrowers when they are going through a period of financial hardship. If you need help, reach out to your lender and let them know you're struggling to meet repayments. They can advise you on what to do and how they can help you.
You should also avoid borrowing more money or using a credit card, as you'll only compound your debt and your struggles to repay it.
How does missing a mortgage repayment impact your credit score?
If you are late paying your home loan repayment by more than 14 days past the due date, this may be recorded on your credit report as a 'late payment' as part of your repayment history information.
If you are late paying your home loan repayment by more than 14 days past the due date, a default can be recorded on your credit report. Before listing a default, your bank or lender must have taken steps to collect the whole or part of the outstanding debt. This means they are required to have sent you written notice setting out the amount overdue and seeking payment, and a separate written notice advising you that the debt may be reported to a credit reporting body.
A default remains on your credit report for five years. If you are struggling to make your mortgage repayments as a one-off situation, this shouldn't have too much of an impact on your credit score. However, if you miss more than one repayment then it may impact your credit score.
What can you do if you're struggling to make loan repayments?
If you've missed repayments and are struggling financially, you may be able to work with your lender to restructure your loan or make other arrangements. Here are some steps you can take:
Make a repayment arrangement. Call your lender for financial guidance and work out a new budget. Ensure that your new budget is realistic. If you've noticed that you cannot afford to make the repayments you may have to look at options that include renting out or selling your home.
Call or write to the lender. Make a note of the phone conversation and ask to be transferred to the financial hardship team. Show them your repayment arrangement and ask for the term of the loan to be extended. If you're uncomfortable with calling your lender, you can write a letter requesting financial hardship and attach all the required documentation.
Complete a Statement of Financial Position. This is a document that allows your lender to see whether or not you can afford your home loan repayments. You should complete this document with a financial counsellor because you need to include your essential expenses. If your Statement of Financial Position includes expenses that your lender might deem unnecessary, you need to question whether you can do without them. However, if your Statement of Financial Position shows that you can't afford your repayment arrangement, the lender may reject the application.
Change loan terms. If the problem is short term, the lender can help by changing the terms of the loan. If the problem is long term, consider selling the home or refinancing
Talk to the ombudsman. Borrowers not satisfied with the lender's decision can contact the Australian Financial Complaints Authority (AFCA).
Downsize to a cheaper home. If repayments are no longer affordable, one option is to consider moving to a more affordable house. Another option is to rent until finances are sorted
Create a budget to repay. Take the time out to create a budget and carefully think about where your expenses are going. Getting a clear picture of this will help you manage your debts. Read our guide on the elements of a budget.
What if you can no longer repay the mortgage?
If you have exhausted all your options and simply can't make your mortgage repayments, even after talking to your lender, then the lender may repossess your home. There is a very strict legal process in place before this happens.
It is important that during this time you seek out as much legal advice as you can. This is the usual process:
Letter of demand. Your lender sends a notice that you've missed a repayment. You may have to negotiate a repayment plan or apply for a hardship variation. Now is the time, if possible, to catch up with your repayments.
Default notice. Your lender sends you a default notice to catch up on your repayments. A default notice will typically come if your repayment is 90 days or more overdue. The notice will give you 30 days to repay the arrears (the payment you missed) plus the regular repayment on your loan. Attached will be a form known as Form 12.
Statement of claim. Your lender files a statement of claim with a court. You need to get legal advice at this point (if not sooner). You will have a fixed number of days to pay the debt. You should also lodge a dispute with the Australian Financial Complaints Authority (AFCA).
Apply for writ. Your lender will apply for an order to take possession of your home.
Sheriff letter. Your lender will send you a letter telling you when a legal official will come and change your locks
Eviction. Finally, your lender will send a legal official to evict you from the property.
It's important to note that this does not release you from the obligation to your loan. Banks still have recourse to other assets in the event the sale of your home does not cover the balance outstanding on your loan.
In the event that you sell your home, your lender should postpone all proceedings. This is because your loan balance should be paid off and such a sale allows you to avoid late and legal fees. Your credit rating shouldn't be affected in this circumstance. If this is not the case, get free legal advice or contact the Credit and Investments Ombudsman for information.
What happens if I lose my home?
If the worst should happen and the bank takes possession of your home, they will look to sell your home either by auction or private sale in order to recoup the cost of your home loan. Lenders will charge you for all sale and legal costs incurred during this time. When selling your home, your lender has to:
Take reasonable steps to obtain the best possible price
Exercise the sale in good faith and have regard to the interests of both parties
Sell the property as and when it chooses to claim the security
Require you to move out of the premises
Once the property is sold, the lender can still seek recourse for any outstanding amount on your home loan not covered by the sale price, though they may not choose to seek recourse.
If the lender continues to seek payment and you are unable to pay, you may have to file for bankruptcy (or, the lender may initiate bankruptcy proceedings against you). Bankruptcy is a very serious event, and carries serious ramifications for your financial future, so make sure you have all the information before following this route.
Services and assistance
Legal help
Each state and territory has its own laws surrounding which legal forms you'll have to file and when. While you can file these forms and appear in court on your own, you can also avail yourself of free legal aid. There are community legal centres across Australia, which you can find listed at the National Association of Community Legal Centres site. Alternatively, you can contact Legal Aid in your state or territory.
State and Territory Legal Aid
Before you begin court action, remember that if your defence fails you will have a court judgement registered against you. If this does happen, however, you can apply for a stay of eviction. This means that your eviction will be delayed to give you more time to sell your home, more time to move out or more time to refinance your mortgage, should your lender agree to this. Sometimes the lender will agree to a stay of eviction. If they don't, you can apply to the court with an affidavit explaining your circumstances.
Credit help
| | | |
| --- | --- | --- |
| NSW | Consumer Credit Legal Centre | 1800 007 007 |
| TAS | Consumer Credit Helpline | 1800 232 500 |
| VIC | Moneyhelp | 1800 007 007 |
| WA | Consumer Credit Legal Service | (08) 9221 7066 |
| NT and QLD | National Legal Aid | (03) 6236 3813 |
Remember that there is always help available for financial and emotional distress.
More helpful guides on Finder
Struggling with repayments? Refinance to a cheaper rate and lower your costs.
It takes just 30 seconds to book your free home loan consultation and get started
Once you've entered your details, an Aussie broker will be in touch to start supporting you on your home loan journey.
Our panel of 25+ lenders will allow you to compare 100's of rates

Get access to free suburb and property reports

Have expert guidance through the entire application process.
---
An expert leader in mortgage brokering
Why you can trust Finder's home loan experts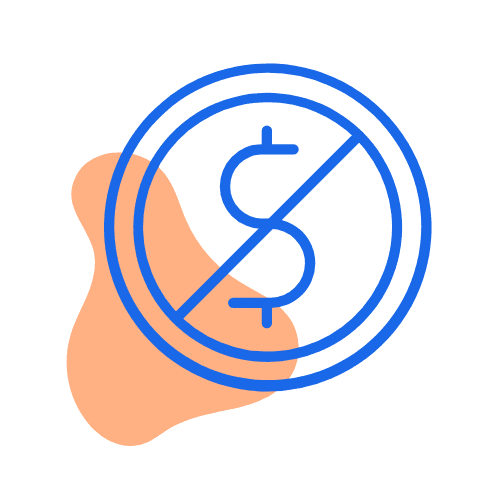 We're free
You won't pay any more by taking out a home loan with us. Better still, we regularly run exclusive deals that you won't find on any other site – plus, our tables make it easy to compare loans.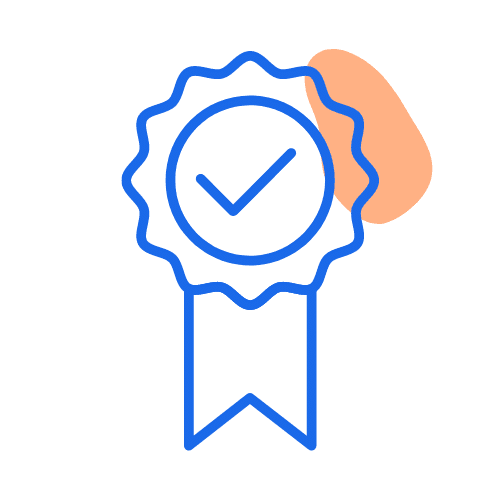 We're experts
We've researched and rated dozens of home loans as part of our
Finder Awards
. We provide
unique insights
and our in-house experts regularly appear on Sunrise, 7News and SBS News.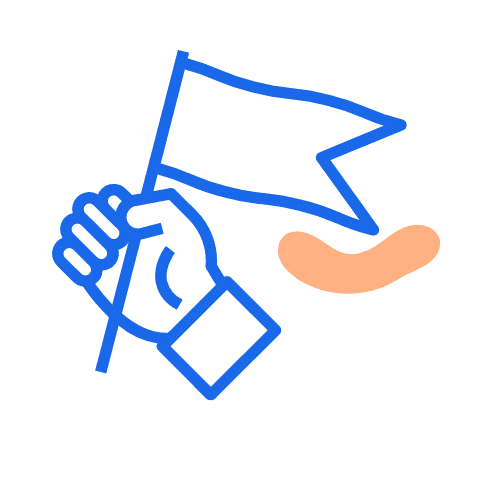 We're independent
Unlike other comparison sites, we're not owned by a third party. That means our opinions are our own and we work with lots of home loan lenders, making it easier for you to find a good deal.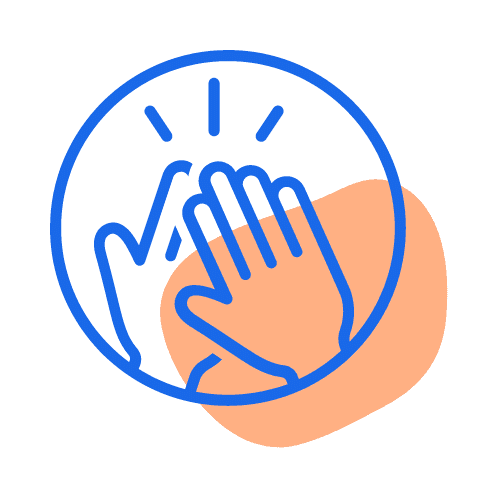 We're here to help
Since 2014, we've helped 150,000+ people find a home loan by explaining the nitty gritty details simply and clearly. We'll never ask for your number or email. We're here to help you make a decision.
More guides on Finder
Find the right home loan now