Mirror's Edge Catalyst Review: One step forward, one step back
Eight years after the original slowly climbed its way into cult classic status, a follow-up has finally emerged. Turns out the gameplay is not as edgy as it used to be.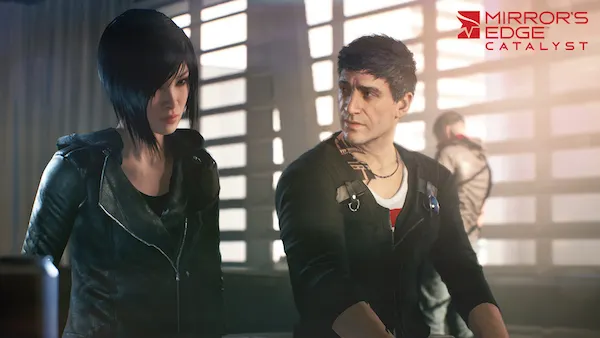 We're reader-supported and may be paid when you visit links to partner sites. We don't compare all products in the market, but we're working on it!
I had hoped that Mirror's Edge Catalyst would take the flawed first-person shooter (FPS) experiment that was the original Mirror's Edge (2008) and make a bold leap forward. I also wanted it to execute a nifty twist halfway through, like a showy sideways somersault, before landing at a satisfying conclusion. And then, with a quick shoulder tuck, it'd roll into some end credits.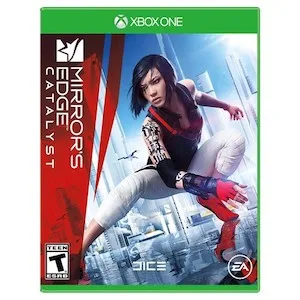 Mirrors Edge Catalyst Xbox One Game
from ozgameshop.com
Learn more about her upbringing in a totalitarian society and how she came to join an outsider group called the Runners.
View details
---
At the time, this didn't sound like a difficult manoeuvre to pull off for developer DICE (best known for the Battlefield series and Star Wars Battlefront) and its bold heroine. They had Faith. So did I.
While the original was a linear collection of environments run by a protagonist who evolved very little (both in ability and personality), Catalyst is a reboot for the IP that expands on its predecessor's playground considerably. This is a much more open-world experience, but with a few provisos – you almost never get to street level (without ending up like a blob of raspberry jam), and full freedom of exploration is gated by a need to acquire specific items to enable access. Thankfully the City of Glass is still very much a dystopian setting, with a dazzling postcard world lit up by a clean, minimalist aesthetic.
How the DICE rolls
DICE has thankfully broadened the personal motivations and appeal of its stylish heroine, the fugitive freerunner (read: rooftop courier) Faith Connors. She begins her tale as a recent parolee from an Orwellian prison, and in short order tumbles back into her old habits, motivated by emotional debts owed to friends and monetary ones chased by mobsters. Newcomers to the franchise are also brought up to speed with her tragic history via flashbacks. Faith has yet to settle the score with the oligarchs who orphaned her, in particular a man named Kruger (no relation to Freddy).
I'd love to tell you more about the story beyond this point, but it just didn't resonate with me. Faith's world is populated by a never-ending collection of insufferable fashionistas who wear sunglasses indoors – two-dimensional douchebags with names like "Nomad," "Plastic" and "Icarus." In the future, it seems almost everybody is a bitchy poser that's much more concerned with making a buck and maintaining their own personal brand than overthrowing their oppressors with any real vigour. As a result, the revenge story that blooms under these circumstances is serviceable at best.
Fans of the original won't view this as a deal-breaker as the first game suffered from a subpar script too. DICE has some of the finest audio, visual and coding talent on the planet, but it has never proven itself as a top-tier storyteller. Catalyst stays that course. What will keep you coming back to Catalyst is the sheer joy of movement; the guilty pleasure of side-kicking The Thought Police off buildings; and the primitive thrill of collecting shiny things from hard to reach places.
In order to scurry up to some of these baubles, you'll need to undertake loads of side-missions, and earn XP for Faith's new skill-tree (divided up into Movement, Combat and Gear). Movement skills to aspire to include: chaining wall-runs, learning damage-dampening rolls, reverse leaps off vertical wall runs and coiling up to make hurdling faster.
Combat upgrading offers less creative options, like hitting certain enemy types harder or staggering other types for longer. I should also mention that the fisticuffs feel much less chaotic this time around. Tracking targets, zipping around them, and tactically directing the stumble vectors of your victims is a pleasure.
Lastly, Gear is generally doled out at the end of certain story missions. It centres on a disruptor device that can wig out enemies, and a grappling-hook that only functions at set contextual spots. Nothing to write home about here, folks.
Unfortunately, while this reboot has received many worthy additions to its gameplay, there have been some weird subtractions as well. I personally think that parkour and guns go together like peanut butter and chocolate – it's a delicious, gooey, gun-fu match made in heaven. I, therefore, can't tell you why DICE felt the need to eradicate Faith's limited gunslinging skills altogether.
In the original you had the option to quickly disarm, execute and then drop the firearm of any henchman that drew on you. This time, if there's a sub-machine gun guy you're expected to use a focus shield system to maintain a high speed (which inexplicably affords you a Neo-like immunity to their bullets) as you hightail it out of there. The gunplay of the original was flawed - of this almost all veterans can agree - but rather than fix the problem, DICE simply got the scissors out.
Faith's new Batman-like aversion to guns isn't even quantified in the narrative. It sure as hell isn't because she's a reformed pacifist; I loved kicking a small precinct's worth of po-pos off a skyscraper to their horrible, horrible deaths.
The slippery slope of reboots
Mirror's Edge Catalyst is an odd beast which takes as many steps forward as it does back. Faith is more fully fleshed out as a character, but there are drama misfires and she's flanked by husks. The twitchy combat and a lack of personal progression in the original has been tuned up and expanded upon, but the gunplay was ditched for no good reason and it's not like the AI has been improved to compensate by providing a more rewarding foot-to-face experience. Lastly, the blinkers have been removed from this sandbox, but you're still hemmed in by painted on doors and required item roadblocks.
Story notwithstanding, I still enjoyed my freerunning shenanigans in Mirror's Edge Catalyst, and I can see myself returning to it to haunt my friends in the leaderboards and even create my own time trials for them. That new feature sure is great, but I really can't help but feel that the freshness and originality that was present in the 2008 Mirror's Edge has faded. Games like Dying Light have successfully co-opted DICE's parkour hook (and have added zombies as well as weapons). Sadly, this franchise is not the innovator it once was.
We reviewed Mirror's Edge Catalyst on Xbox One with a copy provided by the publisher.
Final thoughts
There's stunning art direction and addictive first-person platforming to enjoy here, but none of it's reflective of a reboot that's risen to new heights. At best, the old edge has been maintained, not honed to razor perfection.
More guides on Finder