Free minimalist resume templates (Australia)
How to make your one-page resume stand out from the competition.
We're reader-supported and may be paid when you visit links to partner sites. We don't compare all products in the market, but we're working on it!
If you're looking for a sharp, well-written minimalist resume then a template could be a great starting point. A minimalist resume lets an employer quickly scan your career history and absorb the key details that relate to your suitability for a role.
Here are some tips on how to write this one-page document, including what to leave out and where to find free minimalist resume templates online.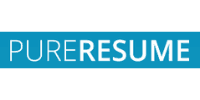 Pure Resume Offer
Get a professionally designed resume starting from $24.99.
What is a minimalist resume?
A minimalist resume is a one-page format that only contains the most important details about you and your experience. The goal of a minimalist resume is to highlight the most relevant skills for the job and it should include only the most compelling information needed to secure an interview.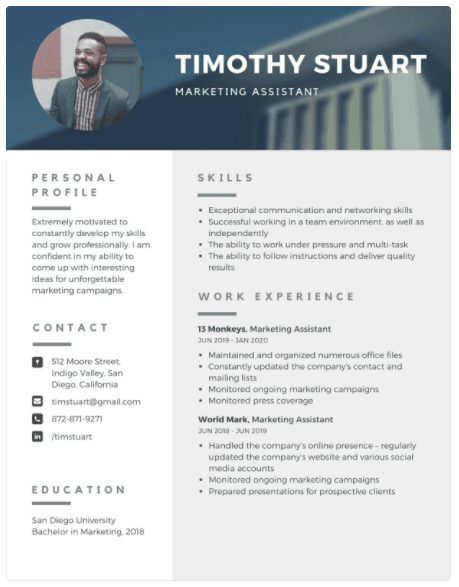 Download this minimalist resume template at Canva
What are the features of a minimalist resume?
A minimalist resume will only feature the key information about you and your experience. Although it depends on the role you're applying for, some of the items a minimalist resume should include are:
Contact Details. Include your full name, phone number, email address and a link to your website, portfolio or professional profile.
Experience. Include your current job title, who you work for, dates of employment and a short description of job responsibilities.
Education. Any certificates, who they were awarded by, date awards plus any academic achievements.
Achievements. Include a concise outline of any relevant certificates or training with awarding bodies.
Skills. You may want to add a short bullet point list of skills relevant to the role. List skills and rate them based on proficiency.
Graphics. Some people like to add graphics to save space and get the information across quickly. For example star or rating systems, infographics or charts.
Relevant keywords. Pick with care the keywords and phrases that'll match the job description.
With a minimalist resume, you'll want to avoid any details that are unrelated or unimportant to the role you're applying for. Also, revise your document carefully and try to cut down on large chunks of texts.
Find a minimalist resume template to meet your needs
How much does a minimalist resume writer cost?
If you want to pay to have a minimalist resume professionally written, prices can range anywhere from just a few dollars to a couple of hundred.
However, a minimalist resume doesn't have to cost a thing. There are many minimalist resume templates available to find online. Even to those without resume writing experience, a template can make the process easy and completely hassle-free.
Pros and Cons of a minimalist resume
Pros
Lets the content shine without wasting words
Avoids highlighting a lack of experience
Cons
Hard to fit everything in if you have a lot of experience
Traditional employers may not accept it
Take your time to create the perfect minimalist resume and allow your experience to shine.
Frequently asked questions about minimalist resume
When should I use a minimalist resume?
Not all industries and employers want a minimalist resume submitted to them. Some may still want the traditional multi-page CV. However, for some roles a minimalist resume will help you stand out from the crowd. Carefully read and understand job advertisements and employer specifications before submitting any resume.
Many job seekers in creative industries are using minimalist resumes to showcase their creative talents. If you have limited experience, perhaps have recently graduated, this style of resume allows you to show the areas you shine in.
If you have many years' experience but you want to remove the content that doesn't matter, a minimalist resume is ideal. By minimising your resume, you can concentrate on the experience that makes you a good fit for that job.
What should I not do when writing a minimalist resume?
Avoid crowding it with too many graphics, borders, or overly-complicated text styles. This makes it seem amateur and will put an employer off. Also, avoid having one standard resume for every job you apply for. The skills and experience you highlight should be tailored to that job and employer.
What format should I save my minimalist resume in?
When you're ready to save your new minimalist resume template, you should either save it in .pdf or .docx. Read the job listing carefully, many employers and recruitment agencies will have instructions on the format they want the resumes to be submitted in.
If the description says to attach a resume in .docx format, use a Word resume format. If it asks applicants to attach a PDF file, use a PDF resume format. Generally, Word formats are the most commonly used.
What is the best font for a resume?
A resume font can typically be size 12 points. That said, with some sans-serif font you'll find that 10 points can be large enough. Keep in mind that getting too fancy with fonts may make your resume unreadable.
More guides on Finder