Find a migration agent in Sydney
Want to settle in Sydney? A migration agent can help you with your visa.
We're reader-supported and may be paid when you visit links to partner sites. We don't compare all products in the market, but we're working on it!

Sydney is one of Australia's most iconic cities. Sydney's Opera House and Harbour Bridge are instantly recognisable landmarks. Situated on a stunning, picturesque harbour, the city is in one of the world's greatest natural locations. It is home to more than 4.2 million people, making it the largest city in Australia. Living in Sydney is different to everyone. From quiet suburban sprawl to busy inner-city living, Sydney offers versatile living arrangements that cater to almost anyone.
If you're looking to settle in Australia but aren't sure how to start the visa process, a migration agent can help. Migration agents can give you information on which visas suit you and how to apply for them. While you don't require a migration agent to apply for a visa, they certainly make the process easier. This can be very helpful given how often immigration laws change, such as the recent termination of the 457 visa program.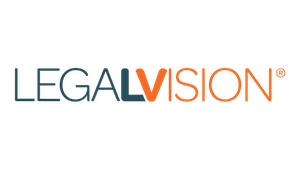 LegalVision
LegalVision have a range of migration agents and lawyers available to assist with your specific needs
Search by postcode or suburb
| Business Name | Address | Postcode | Suburb | Phone |
| --- | --- | --- | --- | --- |
| AU Migration Services | PO Box 4 7/70 New South Head Road VAUCLUSE NSW 2030 Australia | 2030 | VAUCLUSE | +61 4 24340493 |
| 2Oceania | LVL20, 821 Pacific Highway CHATSWOOD NSW 2067 Australia | 2067 | CHATSWOOD | +61 4 31563046 |
| 360 Degree Migration Legal Services | 23 Cambridge Street PENSHURST NSW 2222 Australia | 2222 | PENSHURST | +61 4 03559026 |
| 3A MIGRATION SERVICES PTY. LTD. | 616 Harris Street ULTIMO NSW 2007 Australia | 2007 | ULTIMO | +61 4 23908277 |
| 457 Pty Ltd | Level 9 84 Pitt Street SYDNEY NSW 2000 Australia | 2000 | SYDNEY | +61 02 92212899 |
| 4Nations International Pty Ltd | Suite 31, Level 17, 329 Pitt Street SYDNEY NSW 2000 Australia | 2000 | SYDNEY | +61 2 92673660 |
| William E Diez & Associates | Suite 8, 176-180 Salisbury Rd CAMPERDOWN NSW 2050 Australia | 2050 | CAMPERDOWN | +61 2 9550 3029 |
| Jeffrey Choy Legal | Level 8 65 York Street SYDNEY NSW 2000 Australia | 2000 | SYDNEY | +61 2 82151588 |
| Solomon Martin Gerber | 9 / 66 Beach Road BONDI BEACH NSW 2026 Australia | 2026 | BONDI BEACH | +61 4 11113766 |
| A H Ajiz & Associates | 31 Ferrier Drive MENAI NSW 2234 Australia | 2234 | MENAI | +61 2 95430719 |
| A Life Line Consultants Group Pty Ltd | 75 Fawcett Street GLENFIELD NSW 2167 Australia | 2167 | GLENFIELD | +61 4 12911611 |
| A to Z Visa Experts | 409/368 Sussex Street SYDNEY NSW 2000 Australia | 2000 | SYDNEY | +61 2 92110200 |
| A. Lock & Associates | Suite 1 410-420 Sussex Street SYDNEY NSW 2000 Australia | 2000 | SYDNEY | +61 02 92813392 |
| A.A.C.C. International United Investment Co | 13 / 25 - 29 Seventh Ave CAMPSIE NSW 2194 Australia | 2194 | CAMPSIE | +61 2 97871628 |
| A.F. De Carvalho Lawyers | 4 Mooney Avenue EARLWOOD NSW 2206 Australia | 2206 | EARLWOOD | +61 2 97891944 |
| A.H.G MIGRATION | 124-125 Bankstown City Plaza BANKSTOWN NSW 2200 Australia | 2200 | BANKSTOWN | +61 4 33413450 |
| A.S.K. Migration Services | 7 Lozano Place BOSSLEY PARK NSW 2176 Australia | 2176 | BOSSLEY PARK | +61 2 97532119 |
| A.T.I.S | Level 1 5 Highclere Avenue PUNCHBOWL NSW 2196 Australia | 2196 | PUNCHBOWL | +61 02 97504288 |
| A.W. Immigration Consultants Pty. Limited | Level 26 44 Market Street SYDNEY NSW 2000 Australia | 2000 | SYDNEY | +61 2 90918042 |
| A2Z CONSULT PTY LTD | Shop 1/344 Waterloo Road GREENACRE NSW 2190 Australia | 2190 | GREENACRE | +61 2 80065220 |
| A4MIGRATION | 4 SEPTIMUS AVE PUNCHBOWL NSW 2196 Australia | 2196 | PUNCHBOWL | +61 4 07287132 |
| AAA MIGRATION SERVICES PTY LTD | 37 Fairfield Street FAIRFIELD NSW 2165 Australia | 2165 | FAIRFIELD | +61 2 97213377 |
| AATC Immigration Services | Suite 2 Level 1 24A Spencer Street FAIRFIELD NSW 2165 Australia | 2165 | FAIRFIELD | +61 2 97554705 |
| Abaci Secretarial Service | Suite 509 267 - 277 Castlereagh Street SYDNEY NSW 2000 Australia | 2000 | SYDNEY | +61 02 92610188 |
| Abacus Visa - Immigration Lawyers | 51 Albion Street SURRY HILLS NSW 2010 Australia | 2010 | SURRY HILLS | +61 2 92124008 |
| ABC Migration & Education Center | Level 8, 370 Pitt Street SYDNEY NSW 2000 Australia | 2000 | SYDNEY | +61 02 92801155 |
| GLOBAL EDUCATION, EMPLOYMENT AND MIGRATION GATE | Shop 3 126 Merrylands Road MERRYLANDS NSW 2160 | 2160 | MERRYLANDS | +61 2 86280795 |
| Abdul Latif Shikder | 22 Railway Parade LAKEMBA NSW 2195 Australia | 2195 | LAKEMBA | +61 02 97585063 |
| Mohammad Sharif Amin | 2/4 Auburn Road AUBURN NSW 2144 Australia | 2144 | AUBURN | +61 2 96431100 |
| ABK CONSULTANCY PTY LTD | Suite 33, Level 3, 110 Sussex Street SYDNEY NSW 2000 Australia | 2000 | SYDNEY | +61 02 92621434 |
| Abound Land Migration and Student Service Center | UNIT 4, Oxford Street EPPING NSW 2121 Australia | 2121 | EPPING | +61 2 98698070 |
| AC Law Group | 14/15-17 Kildare Road BLACKTOWN NSW 2148 Australia | 2148 | BLACKTOWN | +61 2 86780090 |
| AC OVERSEAS STUDENT CENTRE | Suite 1608, 87-89 Liverpool St SYDNEY NSW 2000 Australia | 2000 | SYDNEY | +61 2 92836868 |
| Acacia Immigration Australia Pty Ltd | Suite 2002B, Level 20 323 Castlereagh St HAYMARKET NSW 2000 Australia | 2000 | HAYMARKET | +61 2 92300888 |
| SIRISATIEN PTY LTD | Unit 12/7-11 Bridge Road HOMEBUSH NSW 2140 Australia | 2140 | HOMEBUSH | +61 02 79008996 |
| ACC Migration and Education Centre | Suite 1404 370 Pitt Street SYDNEY NSW 2000 Australia | 2000 | SYDNEY | +61 2 82035088 |
| ACCENTURE AUSTRALIA PTY LTD | 48 Pirrama Road PYRMONT NSW 2009 Australia | 2009 | PYRMONT | +61 4 00898063 |
| Access Australasia International Pty Limited | Suite 5, Level 1, 33 MacMahon Street HURSTVILLE NSW 2220 Australia | 2220 | HURSTVILLE | +61 02 95861500 |
| ACCESS LEGAL SOLICITORS | Suite 8A, Level 1 10-12 Woodville Street HURSTVILLE NSW 2220 Australia | 2220 | HURSTVILLE | +61 4 04463696 |
| Access Migration Services | 57/12 Sturt Street TELOPEA NSW 2117 Australia | 2117 | TELOPEA | +61 4 70375962 |
| Access Student Service Centre | Suite 1104 370 Pitt Street SYDNEY NSW 2000 Australia | 2000 | SYDNEY | +61 2 92679888 |
| Triones International Pty Ltd | Suite 201, Level 2, 370 Pitt Street SYDNEY NSW 2000 Australia | 2000 | SYDNEY | +61 2 80217792 |
| Access Visas Migration Services | 6/ 8 Holkham Avenue RANDWICK NSW 2031 Australia | 2031 | RANDWICK | +61 4 10878508 |
| Access point Visa Services | Suite 4.05, Level 4, 460 Pacific Highway St Leonards NSW 2065 ST LEONARDS NSW 2065 Australia | 2065 | ST LEONARDS | +61 2 80784265 |
| SUCCESS IMMIGRATION AND INTERNATIONAL STUDENT SERVICES PTY LTD | PO BOX 1064 PARRAMATTA NSW 2124 Australia | 2124 | PARRAMATTA | +61 2 88729873 |
| Accuro Legal (Sydney) | Suite 26.02, Level 26, 56 Pitt Street SYDNEY NSW 2000 Australia | 2000 | SYDNEY | +61 2 92205234 |
| Ace Immigration Consultants | Suite 509A, Level 5 118 Church St PARRAMATTA NSW 2150 Australia | 2150 | PARRAMATTA | +61 2 88409617 |
| Wis Partners | Suite 4, Level 2, 189 Kent Street SYDNEY NSW 2000 Australia | 2000 | SYDNEY | +61 4 88887658 |
| ACORP LEGAL PTY. LTD. | Level 14, 309 Kent St SYDNEY NSW 2000 Australia | 2000 | SYDNEY | +61 2 99948070 |
| Ada Ho & Co | 10 Vera Street EASTWOOD NSW 2122 Australia | 2122 | EASTWOOD | +61 2 98871748 |
| Adam C and Co | 35 Blackwood Close BEECROFT NSW 2119 Australia | 2119 | BEECROFT | +61 4 24257577 |
| Adam Hyde-Knight | GPO Box 1953 SYDNEY NSW 2001 Australia | 2001 | SYDNEY | +44 7 960935984 |
| Adam Lu Fei Ho | Suite 306/ 208 Forest Road HURSTVILLE NSW 2220 Australia | 2220 | HURSTVILLE | +61 02 85405526 |
| LIU, LIANG | 603/1 Lamond Lane, ZETLAND NSW 2017 Australia | 2017 | ZETLAND | +61 4 22115958 |
| Aditum Legal | Level 8, 65 York Street SYDNEY NSW 2000 Australia | 2000 | SYDNEY | +61 2 91889675 |
| Adrian Joel & Co | 225 Crown Street DARLINGHURST NSW 2010 Australia | 2010 | DARLINGHURST | +61 2 93616213 |
| ADVANCE DIVERSITY SERVICES INC | 552 Princes Highway ROCKDALE NSW 2216 Australia | 2216 | ROCKDALE | +61 02 95975455 |
| Woodson & Associates | Suite 106 743-755 George St SYDNEY NSW 2000 Australia | 2000 | SYDNEY | +61 2 92124820 |
| ADVANCE MIGRATION AUSTRALIA | 36 Endeavour Rd GEORGES HALL NSW 2198 Australia | 2198 | GEORGES HALL | +61 403 244626 |
| KE & ASSOCIATES MIGRATION SERVICE | 6 Sutton Green WEST PENNANT HILLS NSW 2125 Australia | 2125 | WEST PENNANT HILLS | +61 2 98948838 |
| ADVANCED PEOPLE SERVICES PTY LTD | PO BOX 638 ST IVES NSW 2075 Australia | 2075 | ST IVES | +61 4 23481360 |
| L & L International Consulting Pty Ltd | Suite 1505, Level 15, 97-99 Bathurst Street SYDNEY NSW 2000 Australia | 2000 | SYDNEY | +61 2 9086 9186 |
| Advantage Partnership Lawyers | Suite 2, Level 9, The Dymocks Building, 428 George Street SYDNEY NSW 2000 Australia | 2000 | SYDNEY | +61 2 92217555 |
| Advisory Centre for Australian Education | Suite 303-5 Manning Building 451 Pitt Street SYDNEY NSW 2000 Australia | 2000 | SYDNEY | +61 02 92818133 |
| Advisory Centre for Education & Migration | Level 8, 75 King Street SYDNEY NSW 2000 Australia | 2000 | SYDNEY | +61 4 21484130 |
| AEC Education & Migration Pty Ltd | Room 107, Dixon House 413-415 Sussex Street SYDNEY NSW 2000 Australia | 2000 | SYDNEY | +61 2 92115171 |
| AFFINITY MIGRATION GROUP PTY LTD | Level 12, 210 George Street SYDNEY NSW 2000 Australia | 2000 | SYDNEY | +61 2 88800210 |
| AFFMA | Newtown Railway Station Level 1, 326A King Street NEWTOWN NSW 2042 Australia | 2042 | NEWTOWN | +61 2 95194400 |
| Agam Group Pty Ltd | Suite 101, Level 1, 111 Main Street SYDNEY NSW 2000 Australia | 2000 | SYDNEY | +61 02 96711111 |
| AGAM MIGRATION & EDUCATION CONSULTANTS | Second Business Place Suite 5, 16 Main St, BLACKTOWN NSW 2148 Australia | 2148 | BLACKTOWN | +61 2 96716133 |
| Agape Immigration Pty Ltd | Level 32, 320 Pitt Street SYDNEY NSW 2000 Australia | 2000 | SYDNEY | +61 2 7200 2700 |
| AGILE VISAS PTY. LTD. | Level 15 55 Clarence Street SYDNEY NSW 2000 Australia | 2000 | SYDNEY | +61 02 82431006 |
| Agnew Legal Pty Ltd | Suite 402, Level 4 191 Clarence Street SYDNEY NSW 2000 Australia | 2000 | SYDNEY | +61 7 32572700 |
| AUSTRALIAN IMMIGRATION & VISA SOLUTIONS PTY LTD | Suite 502B Level 5 9-13 Bronte Road BONDI JUNCTION NSW 2022 Australia | 2022 | BONDI JUNCTION | +61 2 9315 5229 |
| EDUPI PTY LIMITED | Suite 402, 191 Clarence Street SYDNEY NSW 2000 Australia | 2000 | SYDNEY | +61 2 92350919 |
| AUSTIN HAWORTH & LEXON LEGAL (SYDNEY) | Suite 1204-1207 Level 12 87-89 Liverpool Street SYDNEY NSW 2000 Australia | 2000 | SYDNEY | +61 2 92676060 |
| AHMAD, SHAKIL | 12 Cullens Rd PUNCHBOWL NSW 2196 Australia | 2196 | PUNCHBOWL | +61 2 82826094 |
| WESTGATE EDUCATION AND MIGRATION SERVICES | 3/12-14 CAMPBELL STREET BLACKTOWN NSW 2148 Australia | 2148 | BLACKTOWN | +61 4 90480763 |
| AIC Migration Services | suite 201 , Level 2 , 255 Castlereagh Street SYDNEY NSW 2000 Australia | 2000 | SYDNEY | +61 04 17648667 |
| AIM Australia International Migration | Unit 12 99-101 Anzac Avenue WEST RYDE NSW 2114 Australia | 2114 | WEST RYDE | +61 4 00395224 |
| AIMES - Australian Immigration and Education Specialists | 12/139 Bronte Rd. Bondi Junction NSW 2022 BONDI JUNCTION NSW 2022 Australia | 2022 | BONDI JUNCTION | +61 02 0415229345 |
| Ainit Consultancy Services | Suite 2, Level 1, Haldon St. LAKEMBA NSW 2195 Australia | 2195 | LAKEMBA | +61 2 89156279 |
| IMMIGRATION MATTERS PTY LTD | 12 Wyllie Place Cherrybrook CHERRYBROOK NSW 2126 Australia | 2126 | CHERRYBROOK | +61 2 94846839 |
| AJS Education & Migration Agent | Level 1, Suite 12 49 Park Road CABRAMATTA NSW 2166 Australia | 2166 | CABRAMATTA | +61 2 97247168 |
| Ajuria Lawyers Pty Ltd | Aurora Place Level 26, 88 Phillip Street SYDNEY NSW 2000 Australia | 2000 | SYDNEY | +61 2 9222 6100 |
| AJURIA LAWYERS PTY LTD | Level 26, 88 Phillip Street SYDNEY NSW 2000 Australia | 2000 | SYDNEY | +61 2 92226100 |
| AKN and Associates | Level 3 Suite 3 410 Chapel Rd BANKSTOWN NSW 2200 Australia | 2200 | BANKSTOWN | +61 02 97093335 |
| AKN and Associates Pty Ltd | Suite 3, Level 3, 402-410 Chapel Road BANKSTOWN NSW 2200 Australia | 2200 | BANKSTOWN | +61 02 97093335 |
| AKR IMMIGRATION SERVICES | Suite 212 3 Amalfi Drive WENTWORTH POINT NSW 2127 Australia | 2127 | WENTWORTH POINT | +61 2 419470175 |
| Akshar Migration Services | Suit 1510, Level 15 87-89 Liverpool Street SYDNEY NSW 2000 Australia | 2000 | SYDNEY | +61 2 88099818 |
| Australian Migration Guide Pty Limited | Level 3 60 Macquarie Street PARRAMATTA NSW 2150 Australia | 2150 | PARRAMATTA | +61 2 96331561 |
| Alan Rigas Solicitors | Suite 3, Level 1, 9 George Street PARRAMATTA NSW 2150 Australia | 2150 | PARRAMATTA | +61 2 96355333 |
| ALAN RIGAS SOLICITORS | Suite 3, Level 1 9, George Street PARRAMATTA PARRAMATTA NSW 2150 Australia | 2150 | PARRAMATTA | +61 02 96355333 |
| ALBY GROUP PTY LTD | 55 Birchgrove Road BALMAIN NSW 2041 Australia | 2041 | BALMAIN | +61 2 95552333 |
| ALESSIA, COMANDINI | 21 Miriam Court BAULKHAM HILLS NSW 2153 Australia | 2153 | BAULKHAM HILLS | +61 2 96345237 |
| Alex Rayan Nindra & Company | 7/29 Linda Street HORNSBY NSW 2077 Australia | 2077 | HORNSBY | +61 02 94824556 |
| Alfa Beta Education & Migration Services | Suite 110, Level 1, 250 Pitt Street SYDNEY NSW 2000 Australia | 2000 | SYDNEY | +61 2 92673353 |
| ALFORD, LEE & ASSOCIATES PTY. LTD. | Suite 902 276 Pitt Street SYDNEY NSW 2000 Australia | 2000 | SYDNEY | +61 2 80904245 |
| Ali Alkafaji | 33 the crescent FAIRFIELD NSW 2165 Australia | 2165 | FAIRFIELD | +61 02 0412997507 |
| Migration Legal Australia | 11 Nulla Nulla Street TURRAMURRA NSW 2074 Australia | 2074 | TURRAMURRA | +61 2 94029255 |
| All Migration Services | 136 Denison Street QUEENS PARK NSW 2022 Australia | 2022 | QUEENS PARK | +61 4 03111536 |
| All Rights Migration ano Legal Services | 18 Sunnyside Crescent CASTLECRAG NSW 2068 Australia | 2068 | CASTLECRAG | +61 2 94055668 |
| All Seasons Migration | C2/240 Wyndham Street ALEXANDRIA NSW 2015 Australia | 2015 | ALEXANDRIA | +61 4 10452213 |
| Careers International Group Pty Ltd | Unit 2 19 Baden Street COOGEE NSW 2034 Australia | 2034 | COOGEE | +61 02 96648916 |
| Alliance Immigration Consultants | 2/ 8 Waratah Street ROSEVILLE NSW 2069 Australia | 2069 | ROSEVILLE | +61 2 94103447 |
| Allieds Australian Migration Consultancy | 22 Westmore Drive WEST PENNANT HILLS NSW 2125 Australia | 2125 | WEST PENNANT HILLS | +00 61 042166428 |
| ALLWIN International Pty Ltd | 18/2-6 Bond Street HURSTVILLE NSW 2220 Australia | 2220 | HURSTVILLE | +61 2 92123930 |
| Al-Nakeeb Immigration Translation and Education Services | Suite 1 61 Scott Street LIVERPOOL NSW 2170 Australia | 2170 | LIVERPOOL | +61 2 96022999 |
| Alnet Migration Consulting | Suite 501, Level 5 280 Pitt Street SYDNEY NSW 2000 Australia | 2000 | SYDNEY | +61 2 95945707 |
| Alpha Education Consulting Pty Ltd | Suite 5, Level 3, 377 Sussex Street SYDNEY NSW 2000 Australia | 2000 | SYDNEY | +61 2 92629496 |
| Alsudani Migrations | 8/2 Ware Street FAIRFIELD NSW 2165 Australia | 2165 | FAIRFIELD | +61 2 97243587 |
| Amber (Asia) Pty Ltd | Suite 902, Level 9 5 Hunter Street SYDNEY NSW 2000 Australia | 2000 | SYDNEY | +61 2 91465280 |
| Ambition Immigration and Education Centre | Suite 3, Level 3 377 - 383 Sussex Street SYDNEY NSW 2000 Australia | 2000 | SYDNEY | +61 2 92627488 |
| AME Consulting Group Pty Ltd | Suite 201C 32 York Street SYDNEY NSW 2000 Australia | 2000 | SYDNEY | +61 2 92999716 |
| AMMimmigration | 28/13-19 Hogben st Kogarah KOGARAH NSW 2217 Australia | 2217 | KOGARAH | +61 2 95870890 |
| Amy Migration Service | 502 263 - 265 Castlereagh Street SYDNEY NSW 2000 Australia | 2000 | SYDNEY | +61 2 92679869 |
| AROAU LAW GROUP PTY LTD | Suite 13, 89-97 Jones Street ULTIMO NSW 2007 ULTIMO NSW 2007 Australia | 2007 | ULTIMO | +61 02 92116669 |
| Ana Gomez Migration Agent | 2 Bortfield Drive CHISWICK NSW 2046 Australia | 2046 | CHISWICK | +61 4 58449998 |
| Anchor Immigration | Level 36, Governor Phillip Tower, 1 Farrer Place SYDNEY NSW 2000 Australia | 2000 | SYDNEY | +61 2 80016464 |
| Andre Benjamin & Associates | Suite 2, 18 Montgomery street KOGARAH NSW 2217 Australia | 2217 | KOGARAH | +61 2 92312733 |
| Andre Burger & Associates | Suite C7 200 Cumberland Street THE ROCKS NSW 2000 Australia | 2000 | THE ROCKS | +61 2 83455600 |
| Andrea Wilson and Associates | 99/330 Wattle Street ULTIMO NSW 2007 Australia | 2007 | ULTIMO | +61 2 92811036 |
| Andrew Cameron Solicitors | 3 Riverview Road Avalon NSW 2107 Australia | 2107 | Other | +61 04 01626468 |
| Andrew Hackworthy & Associates Pty Limited | 7/133 Macpherson Street BRONTE NSW 2024 Australia | 2024 | BRONTE | +61 02 93892290 |
| Andrew Lee Lawyers | 1st Floor, 90 Broomfield Street CABRAMATTA NSW 2166 Australia | 2166 | CABRAMATTA | +61 2 97550088 |
| Andrew Rodger | 19/85 Palmer Street BALMAIN NSW 2041 Australia | 2041 | BALMAIN | +61 04 13103636 |
| LINCOLN LEGAL PTY LTD | Shop 7, 108 Queens Rd HURSTVILLE NSW 2220 Australia | 2220 | HURSTVILLE | +61 2 80033183 |
| Immigration and Refugee Advice Centre | 2/37 Military Rd NEUTRAL BAY NSW 2089 Australia | 2089 | NEUTRAL BAY | +61 2 9844 5817 |
| Aussie Express Immigration | 6 Woodberry Road WINSTON HILLS NSW 2153 Australia | 2153 | WINSTON HILLS | +61 4 10403836 |
| Immigration AU Consultants | Suite 1704, Level 17, 87-89 Liverpool Street SYDNEY NSW 2000 Australia | 2000 | SYDNEY | +61 04 12969924 |
| Andy Pham Lawyers | Suite 2 22-24 Smart Street FAIRFIELD NSW 2165 Australia | 2165 | FAIRFIELD | +61 2 97270830 |
| ANGELES, JOHN | 6 Oxford Street DARLINGHURST NSW 2010 Australia | 2010 | DARLINGHURST | +61 4 05116868 |
| Angeline Yeong | Unit 10, 26 Clyde St CROYDON PARK NSW 2133 Australia | 2133 | CROYDON PARK | +61 4 01737955 |
| Anita Cheung Migration Service Pty Ltd | Suite 611 368 Sussex Street SYDNEY NSW 2000 Australia | 2000 | SYDNEY | +61 02 92611888 |
| ANL Education Services | 21/ 14 Coleridge Street RIVERWOOD NSW 2210 Australia | 2210 | RIVERWOOD | +61 4 33240920 |
| Annette Mamo | PO Box 3450 DURAL NSW 2158 Australia | 2158 | DURAL | +- - - |
| Annota Immigration | Suite 1510, World Tower 87 - 89 Liverpool Street SYDNEY NSW 2000 Australia | 2000 | SYDNEY | +61 2 92838978 |
| Pancific Legal | 801/265 Castlereagh street SYDNEY NSW 2000 Australia | 2000 | SYDNEY | +61 02 92670477 |
| ANZ MIGRATION PARTNERS | Suite 1A Level 2 802 Pacific Highway GORDON NSW 2072 Australia | 2072 | GORDON | +61 4 23097613 |
| ANZA Migration Consultants Pty Limited | Suite 9, 2nd Floor, 377 Sussex Street SYDNEY NSW 2000 Australia | 2000 | SYDNEY | +61 4 12457448 |
| ANZIA Immigration Lawyers | Suite3, Level 6 303 Pitt Street SYDNEY NSW 2000 Australia | 2000 | SYDNEY | +61 2 92839588 |
| AOLIAN MIGRATION & EDUCATION SERVICE | SUITE 5, 301A CASTLEREAGH ST SYDNEY 2000 SYDNEY NSW 2000 Australia | 2000 | SYDNEY | +61 2 92819212 |
| Aohua International Migration and Education Centre | Suite 301 661 George St SYDNEY NSW 2000 Australia | 2000 | SYDNEY | +61 4 31789398 |
| AOJI EDUCATION AUSTRALIA PTY LTD | Suite 6, Level 3 591 George Street SYDNEY NSW 2000 Australia | 2000 | SYDNEY | +61 2 92647171 |
| Huatai Immigration Finance and Tax Advisory Services | Suite 308, Level 3 405-411 Sussex Street SYDNEY NSW 2000 Australia | 2000 | SYDNEY | +61 2 92801548 |
| Aoling Migration & Education Centre Pty Ltd | Suite 508, Level 6, 321 Pitt Street SYDNEY NSW 2000 Australia | 2000 | SYDNEY | +61 02 92645228 |
| summit immigration | Suite 1102, Level 11, 309 Pitt Street SYDNEY NSW 2000 Australia | 2000 | SYDNEY | +61 2 8205 7938 |
| AOWEI INTERNATIONAL PTY. LTD. | 1714/87-89 Liverpool Street SYDNEY NSW 2000 Australia | 2000 | SYDNEY | +61 02 92649388 |
| UNITED POWER BUSINESS CONSULTANCY PTY LTD | Suite 2, 11 Railway Street CHATSWOOD NSW 2067 Australia | 2067 | CHATSWOOD | +61 2 89085788 |
| Aozhong Immigration & Education Affairs Center | Suite 702, 401 Sussex Street SYDNEY NSW 2000 Australia | 2000 | SYDNEY | +61 2 92816272 |
| APA CENTRE PTY. LIMITED | Suite 2508, Level 25 31 Market St SYDNEY NSW 2000 Australia | 2000 | SYDNEY | +61 2 82688668 |
| APEX LAWYERS PTY LTD | Level 8, Suite 5, 99 York Street SYDNEY NSW 2000 Australia | 2000 | SYDNEY | +61 2 85996999 |
| APEX MIGRATION PTY LTD | Suite 100, 8 Alexander St CROWS NEST NSW 2065 Australia | 2065 | CROWS NEST | +61 4 02160000 |
| APIS AUSTRALIA - POLAND IMMIGRATION SERVICES PTY. LTD. | Level 5, Suite 505, 368 Sussex Street SYDNEY NSW 2000 Australia | 2000 | SYDNEY | +61 2 92836366 |
| A-Plus Accountant & Business Consultant Pty Ltd | Suite 203 284 Victoria Avenue CHATSWOOD NSW 2067 Australia | 2067 | CHATSWOOD | +61 02 94103611 |
| Appleton and Co Lawyers | C/- Clarence Professional Offices Level 8, 65 York Street SYDNEY NSW 2000 Australia | 2000 | SYDNEY | +61 2 92623834 |
| Migration Specialists | 3/195 waterloo rd GREENACRE NSW 2190 Australia | 2190 | GREENACRE | +61 4 50117780 |
| AR&A Lawyers | PO Box 4108 Kingsway West KINGSWAY WEST NSW 2208 Australia | 2208 | KINGSWAY WEST | +1300 734 450 |
| Ariana Defence Lawyers | Level 1 2C Auburn Road AUBURN NSW 2144 Australia | 2144 | AUBURN | +61 2 96499004 |
| Arnel Bautista and Associates | Suite 8, Level 1 54 Moore Street LIVERPOOL NSW 2170 Australia | 2170 | LIVERPOOL | +61 2 87980332 |
| Arnold Hoon Ki Cho | 219A North Rocks Rd NORTH ROCKS NSW 2151 Australia | 2151 | NORTH ROCKS | +61 2 98685375 |
| Teddington Pty Ltd | Suite 415, level 4 410 Elizabeth Street SURRY HILLS NSW 2010 Australia | 2010 | SURRY HILLS | +61 2 80968143 |
| Around The World Migration Australia | Suite 605, 68-70 Dixon Street HAYMARKET NSW 2000 Australia | 2000 | HAYMARKET | +61 4 49898744 |
| Arrive Australia Migration Services Pty Ltd | Suite 2509, Level 25, Westfield Tower 2 101 Grafton Street BONDI JUNCTION NSW 2022 Australia | 2022 | BONDI JUNCTION | +61 2 93692400 |
| ARRIVE AUSTRALIA PTY LIMITED | Suite 2509, Level 25 101 Grafton Street Bondi Junction BONDI JUNCTION NSW 2022 Australia | 2022 | BONDI JUNCTION | +61 2 93692400 |
| Asad Lawyers | Level 1, Unit 2 2 Auburn Road AUBURN NSW 2144 Australia | 2144 | AUBURN | +61 02 96439590 |
| ASESC GROUP PTY. LTD. | Suite 705, 25 Dixon Street SYDNEY NSW 2000 Australia | 2000 | SYDNEY | +61 2 92122149 |
| ASF CORPORATE PTY LIMITED | Suite 2, 3B Macquarie St, SYDNEY NSW 2000 Australia | 2000 | SYDNEY | +61 2 92519088 |
| ASG Immigration | 12 O'Connell Street Suite 604, Level 6 SYDNEY NSW 2000 Australia | 2000 | SYDNEY | +61 02 89013834 |
| Ashmore Brown & Associates Pty. Ltd. | Level 6 50 York Street SYDNEY NSW 2000 Australia | 2000 | SYDNEY | +61 2 92992500 |
| Ashor Georges | 3 Durras Street PRESTONS NSW 2170 Australia | 2170 | PRESTONS | +61 4 08022334 |
| YANG, RUOBING | 67 Fitzroy Street SURRY HILLS NSW 2010 Australia | 2010 | SURRY HILLS | +61 4 12357238 |
| Fai & Co | Level 32, 101 Miller Street NORTH SYDNEY NSW 2060 Australia | 2060 | NORTH SYDNEY | +61 2 99592388 |
| Asia Pacific Group | Level 1, 210 Clarence Street SYDNEY NSW 2000 Australia | 2000 | SYDNEY | +61 2 92645296 |
| HL PRIMING PTY. LTD. | 26 Gooraway Drive CASTLE HILL NSW 2154 Australia | 2154 | CASTLE HILL | +61 2 80062982 |
| Asia-United Migration & Education Centre | Suite 618 368 Sussex Street SYDNEY NSW 2000 Australia | 2000 | SYDNEY | +61 02 92118853 |
| ASM MIGRATION SERVICES PTY LTD | Unit 4 37 Queen Street AUBURN NSW 2144 Australia | 2144 | AUBURN | +61 4 00898425 |
| Australian Migration Academy | 24 Yattenden Crescent BAULKHAM HILLS NSW 2153 Australia | 2153 | BAULKHAM HILLS | +61 4 05651391 |
| Aspire Australia | Suite 2.01 83 Walker St NORTH SYDNEY NSW 2060 Australia | 2060 | NORTH SYDNEY | +61 02 99566011 |
| ASSURE AUSTRALIA MIGRATION SERVICES PTY LTD | 6 Errigal Place KILLARNEY HEIGHTS NSW 2087 Australia | 2087 | KILLARNEY HEIGHTS | +61 4 02146558 |
| INTEGRATE LEGAL PTY LTD | PO Box 87 CREMORNE JUNCTION NSW 2090 Australia | 2090 | CREMORNE JUNCTION | +61 0 402146558 |
| ASTON LEGAL PROPRIETARY LIMITED | Suite 2 Level 3 96 Phillip Street PARRAMATTA NSW 2150 Australia | 2150 | PARRAMATTA | +61 2 96353777 |
| Atlantis Education and Migration | 28 Bass Drive BAULKHAM HILLS NSW 2153 Australia | 2153 | BAULKHAM HILLS | +61 4 12614312 |
| ATTIA, MUHAMMAD ELIAS | 34 WATTLE STREET PUNCHBOWL NSW 2196 Australia | 2196 | PUNCHBOWL | +61 2 97503307 |
| YANG & DURI PTY. LTD. | suite 8 level 8 66 Goulburn St SYDNEY NSW 2000 Australia | 2000 | SYDNEY | +61 2 83840311 |
| Auburn Lawyers | Level 1, 115 Auburn Road AUBURN NSW 2144 Australia | 2144 | AUBURN | +61 2 97497339 |
| AUCHINA INTERNATIONAL GROUP PTY. LTD. | Suite 90, Level 5 330 Wattle St ULTIMO NSW 2007 Australia | 2007 | ULTIMO | +61 4 01849385 |
| Aulike International Pty Ltd | 10/26, Hampden Road ARTARMON NSW 2064 Australia | 2064 | ARTARMON | +61 02 88989373 |
| Auckland Migration & Education Services | Suite 1 Level 1, 57-59 Dunmore Street WENTWORTHVILLE NSW 2145 Australia | 2145 | WENTWORTHVILLE | +61 4 20263694 |
| Aura Migration Services | Level 2, Suite 1 48 Macquarie Street PARRAMATTA NSW 2150 Australia | 2150 | PARRAMATTA | +61 4 33986780 |
| Aurec Migration Services | Level 8, 10 Bridge Street SYDNEY NSW 2000 Australia | 2000 | SYDNEY | +61 2 99931065 |
| Aures Immigration & Education Affairs Centre | Suite 508 431 Sussex Street HAYMARKET NSW 2000 Australia | 2000 | HAYMARKET | +61 02 92112879 |
| Aurong Migration & Education Centre | 12 Chatham Road WEST RYDE NSW 2114 Australia | 2114 | WEST RYDE | +61 2 98582328 |
| Aurora Migration and Education | 12 Fraser Road NORMANHURST NSW 2076 Australia | 2076 | NORMANHURST | +61 2 94895668 |
| AUS MIGRATION AGENCY PTY LTD | Level 1, 4/70-72 John Street CABRAMATTA NSW 2166 Australia | 2166 | CABRAMATTA | +61 4 52543880 |
| MMMigration | Suite 102 22 Market Street SYDNEY NSW 2000 Australia | 2000 | SYDNEY | +61 2 92990203 |
| Aus Visa Solutions | Level 32, 101 Miller Street NORTH SYDNEY NSW 2060 Australia | 2060 | NORTH SYDNEY | +61 2 90253513 |
| Ausa Migration & Education Service Pty Ltd | Suite 309 Manning Building 451 Pitt Street SYDNEY NSW 2000 Australia | 2000 | SYDNEY | +61 2 92121955 |
| AUSBEST GROUP PTY LTD | 607/5 O'dea Avenue ZETLAND NSW 2017 Australia | 2017 | ZETLAND | +61 4 30020731 |
| AUS-CAN Immigration Services | Suite 103, Level 1 74 Pitt Street SYDNEY NSW 2000 Australia | 2000 | SYDNEY | +61 2 92324119 |
| Auschina Education Exchange Pty Ltd | 10 Buller Street SOUTH TURRAMURRA NSW 2074 Australia | 2074 | SOUTH TURRAMURRA | +61 2 94025271 |
| AUSCHN MIGRATION & EDUCATION CENTRE PTY LTD | Suite 23 Level 2 104 Bathurst Street, SYDNEY NSW 2000 Australia | 2000 | SYDNEY | +61 2 92660288 |
| Ausda Migration & Education Pty Ltd | 407/368 Sussex st Sydney NSW Australia SYDNEY NSW 2000 Australia | 2000 | SYDNEY | +61 2 89645321 |
| AUSDA MIGRATION & EDUCATION PTY LTD | 407 / 368 Sussex street SYDNEY NSW 2000 Australia | 2000 | SYDNEY | +61 2 89645321 |
| OZLINX MIGRATION AND CONSULTANCY SERVICES PTY. LTD. | 15/16 Church Street Ashfield ASHFIELD NSW 2131 Australia | 2131 | ASHFIELD | +61 4 49883665 |
| AUSDONE TOURISM, EDUCATION & IMMIGRATION SERVICES PTY LTD | Suite 17, 12 Railway Parade BURWOOD NSW 2134 Australia | 2134 | BURWOOD | +61 2 97155298 |
| AUSDREAM INTERNATIONAL PTY LTD | Suite 503, 60 York St SYDNEY NSW 2000 Australia | 2000 | SYDNEY | +61 2 451782820 |
| Ausfeng Education & Migration Centre | Suite 1512, Level 15 World Tower 87-89 Liverpool Street SYDNEY NSW 2000 Australia | 2000 | SYDNEY | +61 2 92612200 |
| KUO, QUENTIN | 9 Devonshire Street CHATSWOOD NSW 2067 Australia | 2067 | CHATSWOOD | +61 4 25836306 |
| Aushine Lawyers | Suite 903, Level 9 265 Castlereagh Street SYDNEY NSW 2000 Australia | 2000 | SYDNEY | +61 02 92837936 |
| AUSINO INTERNATIONAL COMPANY | 1 Bridge Road HORNSBY NSW 2077 Australia | 2077 | HORNSBY | +61 433 814772 |
| Ausino Lawyers | Suite 57, Level 3 330 Wattle Street ULTIMO NSW 2007 Australia | 2007 | ULTIMO | +61 02 92111995 |
| UNILINK EDUCATION PTY. LTD. | 16/650 GEORGE STREET SYDNEY NSW 2000 Australia | 2000 | SYDNEY | +61 2 8971 9963 |
| AUSITY INTERNATIONAL SERVICE GROUP PTY LTD | Suite 28, Level 4, 301 Castlereagh St SYDNEY NSW 2000 Australia | 2000 | SYDNEY | +61 4 25120888 |
| Ausky Visa Solutions | 7/1-3 Trelawney Street EASTWOOD NSW 2122 Australia | 2122 | EASTWOOD | +61 2 98740729 |
| Ausland Visa & Migration | Level 1, 692 Pacific Highway CHATSWOOD NSW 2067 Australia | 2067 | CHATSWOOD | +61 4 32422682 |
| Auslead International Pty Ltd | 71 Hawkesbury Road WESTMEAD NSW 2145 Australia | 2145 | WESTMEAD | +61 2 98911475 |
| Austar Sydney Migration Service | Suite 602, level 6 5 Hunter Street SYDNEY NSW 2000 Australia | 2000 | SYDNEY | +61 2 8041 1056 |
| HERALD INTERNATIONAL MIGRATION AND EDUCATION PTY. LTD. | 3 McLean Ave CHATSWOOD NSW 2067 Australia | 2067 | CHATSWOOD | +61 2 94102480 |
| AusLink Migration | 13/313 Forest Road HURSTVILLE NSW 2220 Australia | 2220 | HURSTVILLE | +61 4 52520777 |
| NEW FIELD EDUCATION GROUP PTY. LIMITED | 2103, 3Aupland Migration1 Market Street SYDNEY NSW 2000 Australia | 2000 | SYDNEY | +61 02 92833028 |
| AUSMART GROUP Co. | Suite 30, 591 George St SYDNEY NSW 2000 Australia | 2000 | SYDNEY | +61 2 92629888 |
| AUSMART MIGRATION & EDUCATION CENTRE | Suite 30, Level 6 / 591 George St SYDNEY NSW 2000 Australia | 2000 | SYDNEY | +61 2 92629888 |
| Ausmon International | Unit 92, Level 9 420 Pitt Street SYDNEY NSW 2000 Australia | 2000 | SYDNEY | +61 2 92811810 |
| AUS-NZ MIGRATION LAW CONSULTANCY AND PLACEMENT PTY LTD | 4/229 Windsor Road, NORTHMEAD NSW 2152 Australia | 2152 | NORTHMEAD | +61 4 14692059 |
| AUSOME CONSULTING GROUP PTY. LTD. | Unit 3 19 May Street EASTWOOD NSW 2122 Australia | 2122 | EASTWOOD | +61 4 03969330 |
| AUSPATH MIGRATION PTY LTD | Level 13, Citigroup Centre 2 Park Street SYDNEY NSW 2000 Australia | 2000 | SYDNEY | +61 2 90047234 |
| AUSRICH BUSINESS CONSULTING PTY. LTD. | 4/ 80 Edinburgh Road MARRICKVILLE NSW 2204 Australia | 2204 | MARRICKVILLE | +61 4 25260707 |
| Johninfo & Associates | Suite 1707, Level 17 109 Pitt Street SYDNEY NSW 2000 Australia | 2000 | SYDNEY | +61 2 92235388 |
| Ausroad Education & Migrartion Centre | 15/17-19 page street WENTWORTHVILLE NSW 2145 Australia | 2145 | WENTWORTHVILLE | +61 2 96313235 |
| EEVS MIGRATION SERVICES PTY. LTD. | Level 6, 263 Clarence St SYDNEY NSW 2000 Australia | 2000 | SYDNEY | +61 2 92690070 |
| Aussie Immi Advice | 10 Hassall Street PARRAMATTA NSW 2150 Australia | 2150 | PARRAMATTA | +61 400 650899 |
| Aussie Immigration Services | Suite 1, Level 2 11-13 Aird Street PARRAMATTA NSW 2150 Australia | 2150 | PARRAMATTA | +61 2 82032999 |
| AUSSIE PROFESSIONAL GROUP PTY LTD | 6/132 Beamish Street Campsie CAMPSIE NSW 2194 Australia | 2194 | CAMPSIE | +61 2 79006379 |
| Aussie Sino Angel Pty. Ltd. | 3/128-130 Meredith Street, BANKSTOWN NSW 2200 Australia | 2200 | BANKSTOWN | +61 2 97094864 |
| Aussie Visa & Educational Zone | Suite 502/ 661 George Street HAYMARKET NSW 2000 Australia | 2000 | HAYMARKET | +61 2 96462763 |
| AUSSIE-LINK VISA SERVICES | 41 Pandora Street GREENACRE NSW 2190 Australia | 2190 | GREENACRE | +61 4 12123670 |
| Aussizz Migration and Education Consultants (Sydney) | Level 9 36 Carrington St SYDNEY NSW 2000 Australia | 2000 | SYDNEY | +61 02 91528585 |
| AUSTAR CAPITAL PTY LTD | Suite 602, Level 6 5 Hunter Street SYDNEY NSW 2000 Australia | 2000 | SYDNEY | +61 2 80411056 |
| Austart Migration Pty Ltd | 69 Middle Head Road Mosman NSW 2088 SYDNEY NSW 2000 Australia | 2000 | SYDNEY | +61 4 11260612 |
| VISA MATTERS PTY LTD | 69 Middle Head Road MOSMAN NSW 2088 Australia | 2088 | MOSMAN | +61 4 0405049386 |
| David Kam & Co Solicitors | Suite 103, The Chambers 370 Pitt Street SYDNEY NSW 2000 Australia | 2000 | SYDNEY | +61 2 92679833 |
| Austhai International Consultants Pty Ltd | 6 Willandra Street Lane Cove NSW 2066 LANE COVE NORTH NSW 2066 Australia | 2066 | LANE COVE NORTH | +61 02 80043248 |
| Austin Haworth & Lexon Legal (Sydney) Pty Ltd | Suite 1204, World Tower (Commercial), Level 12, 87-89 Liverpool St SYDNEY NSW 2000 Australia | 2000 | SYDNEY | +61 02 92676060 |
| AustLeg & Co | Suite 606, Manning Building 451 Pitt Street SYDNEY NSW 2000 Australia | 2000 | SYDNEY | +61 2 92111900 |
| Austlink Migration & Education Service | Suite 1316 World Tower 87-89 Liverpool Street SYDNEY NSW 2000 Australia | 2000 | SYDNEY | +61 02 92831068 |
| AUSTONE INTERNATIONAL EDUCATION AND MIGRATION GROUP | 27/150 Dean Street STRATHFIELD SOUTH NSW 2136 Australia | 2136 | STRATHFIELD SOUTH | +61 2 96427608 |
| AUSTOP MIGRATION PTY LTD | Suite 15, Level 15 329 Pitt Street SYDNEY NSW 2000 Australia | 2000 | SYDNEY | +61 2 80797000 |
| CABOT SQUARE SYDNEY CITY | Suite 5, Level 1, 325 Pitt Street SYDNEY NSW 2000 Australia | 2000 | SYDNEY | +61 2 92831338 |
| AUSTRAK Consultancy Services | 47 Farr Street ROCKDALE NSW 2216 Australia | 2216 | ROCKDALE | +61 4 18211435 |
| Elite Migration and International Education Services Pty Ltd | Suite 306 160 Rowe Street EASTWOOD NSW 2122 Australia | 2122 | EASTWOOD | +61 02 98583445 |
| AUSTRALASIA MIGRATION SOLUTION PTY LTD | Suite 801 97-99 Bathurst St SYDNEY NSW 2000 Australia | 2000 | SYDNEY | +61 4 05093359 |
| Australasian Immigration Services Pty Ltd | Suite 2E, Level 2 4 Belgrave St KOGARAH NSW 2217 Australia | 2217 | KOGARAH | +61 2 95883888 |
| AUSTRALIA (TOL) MIGRATION CONSULTANCY PTY. LTD. | 124 Bankstown City Plaza, Level 1 BANKSTOWN NSW 2200 Australia | 2200 | BANKSTOWN | +61 2 0415450853 |
| Oceania Worldwide Services | 9 Viria Court GLENHAVEN NSW 2156 Australia | 2156 | GLENHAVEN | +61 02 96341829 |
| AUSTRALIA BUSINESS CONSULTING GROUP PTY LTD | Suite 1601 87-89 Liverpool St SYDNEY NSW 2000 Australia | 2000 | SYDNEY | +61 4 21672087 |
| Australia China Culture and Education Exchange Centre Pty Ltd | Suite 1005, The Chamber 370 Pitt St SYDNEY NSW 2000 Australia | 2000 | SYDNEY | +61 02 92676025 |
| Australia China New Education & Culture Exchange Centre | Suite 23 301 Castlereagh Street SYDNEY NSW 2000 Australia | 2000 | SYDNEY | +61 2 92123517 |
| Australia Chinese Education Institute Pty Ltd | 314 Pacific Highway LINDFIELD NSW 2070 Australia | 2070 | LINDFIELD | +61 2 98807499 |
| AUSTRALIA DREAM SOLUTIONS PTY. LTD. | 299 Elizabeth Street Level 1 SYDNEY NSW 2000 Australia | 2000 | SYDNEY | +61 2 94101949 |
| AUSTRALIA EDUCATION EXPERTS PTY LTD | Suite 2, Level 1, 115 Main Street BLACKTOWN NSW 2148 Australia | 2148 | BLACKTOWN | +61 2 88148888 |
| Australia Grace Home Education & Immigration Pty. Ltd | Suite 311, 368 Sussex Street SYDNEY NSW 2000 Australia | 2000 | SYDNEY | +61 2 92690886 |
| Australia Iju Seikatsu | Unit 6, 14 Onslow Avenue ELIZABETH BAY NSW 2011 Australia | 2011 | ELIZABETH BAY | +61 04 12283393 |
| Australia Imperial Migration | Suite 2, Level 1 68 Macquarie street PARRAMATTA NSW 2150 Australia | 2150 | PARRAMATTA | +61 02 98060055 |
| AUSTRALIA INTERCONTINENTAL MIGRATION AND EDUCATION SERVICE PTY LTD | 195A Wentworth Ave PENDLE HILL NSW 2145 Australia | 2145 | PENDLE HILL | +61 2 96318653 |
| Australia International Pacific Education and Migration | 1610 World Tower 87-89 Liverpool Street SYDNEY NSW 2000 Australia | 2000 | SYDNEY | +61 2 92649818 |
| Australia Migration Centre (AMC) | Unit 8, 37-39 Smith Street PARRAMATTA NSW 2150 Australia | 2150 | PARRAMATTA | +61 2 96332366 |
| MIGRATION ASSISTANCE AND SETTLEMENT SERVICES AUSTRALIA | Office No 19, Suite 19 (Level 2) 103 George Street PARRAMATTA NSW 2150 Australia | 2150 | PARRAMATTA | +61 02 88431358 |
| AUSTRALIA PROFESSIONAL LEGAL PTY LTD | Suite 1201 Level 12 580 George St SYDNEY NSW 2000 Australia | 2000 | SYDNEY | +61 02 83978730 |
| Australia Spanish America Migration Consultant | 6 Goolagong Place MENAI NSW 2234 Australia | 2234 | MENAI | +61 02 95412217 |
| AUSTRALIA TMS PTY LTD | Suite 1511, World Tower, 85-87 Liverpool Street SYDNEY NSW 2000 Australia | 2000 | SYDNEY | +61 2 92618008 |
| Phillip Au & Associates (Aust) Pty Ltd | Level 3, Suite 26, 301 Castlereagh Street SYDNEY NSW 2000 Australia | 2000 | SYDNEY | +61 2 92817023 |
| Australia Wellinfo Company | Suite 8F 38 Rowe Street EASTWOOD NSW 2122 Australia | 2122 | EASTWOOD | +61 2 98047719 |
| AUSTRALIALINK IMMIGRATION SERVICES | Level 1, Suite 10, 35-39 Auburn Road AUBURN NSW 2144 Australia | 2144 | AUBURN | +61 4 23415063 |
| AustraliaMigrate Pty Limited | Suite 308 282 Victoria Avenue CHATSWOOD NSW 2067 Australia | 2067 | CHATSWOOD | +61 2 94116000 |
| AUSTRALIAMIGRATE PTY LIMITED | Suite 308, Level 3, 282 Victoria Ave CHATSWOOD NSW 2067 Australia | 2067 | CHATSWOOD | +61 2 94116000 |
| Australian & Khmer Consultancy Service | 211 Humphries Road BONNYRIGG NSW 2177 Australia | 2177 | BONNYRIGG | +61 2 87862581 |
| Australian Business Consultancy Pty Ltd | 22 Irwin Crescent BEXLEY NORTH NSW 2207 Australia | 2207 | BEXLEY NORTH | +61 2 91505156 |
| Australian Business Underwriter | Suite 204, Level 2, 309 Pitt Street SYDNEY NSW 2000 Australia | 2000 | SYDNEY | +61 4 03343814 |
| Australian Capital Migration Pty Ltd | Level 21 133 Castlereagh Street SYDNEY NSW 2000 Australia | 2000 | SYDNEY | +61 1300 186999 |
| AUSTRALIAN CENTRE PTY LTD | Ground Floor 38 College Street DARLINGHURST NSW 2010 Australia | 2010 | DARLINGHURST | +61 02 93809888 |
| Australian College Information Centre | Level 5 580 George Street SYDNEY NSW 2000 Australia | 2000 | SYDNEY | +61 2 92863799 |
| AUSTRALIAN COMGOLD EDUCATION AND IMMIGRATION CONSULTATION | Suite 2, Level 1, 42 North Parade CAMPSIE NSW 2194 Australia | 2194 | CAMPSIE | +61 2 97182898 |
| Australian Education and Immigration Professional Services | 5/42 Cambridge Street EPPING NSW 2121 Australia | 2121 | EPPING | +61 04 01643226 |
| Australian Express Immigration Professionals | 7 Morton St PARRAMATTA NSW 2150 Australia | 2150 | PARRAMATTA | +61 4 33301619 |
| Australian Immigration Education & Visa Services | 38 Curtin Avenue ABBOTSFORD NSW 2046 Australia | 2046 | ABBOTSFORD | +61 2 80021818 |
| Australian Immigration Information Centre | 230 William Street MERRYLANDS NSW 2160 Australia | 2160 | MERRYLANDS | +61 02 96376821 |
| Australian Immigration Law Services | Suite 1, Level 1 36 Carrington Street SYDNEY NSW 2000 Australia | 2000 | SYDNEY | +61 2 92791991 |
| BANNISTER LAW GROUP PTY LIMITED | Suite 1, Level 2, 155 Castlereagh Street SYDNEY NSW 2000 Australia | 2000 | SYDNEY | +61 02 89992888 |
| Australian Immigration Office | GPO Box 2827 SYDNEY NSW 2000 Australia | 2000 | SYDNEY | +61 4 16299210 |
| Australian Immigration Online | 67 SILVER STREET MARRICKVILLE NSW 2204 Australia | 2204 | MARRICKVILLE | +61 4 06648505 |
| Australian Immigration Solutions | 2/ 42 WARE ST FAIRFIELD NSW 2165 Australia | 2165 | FAIRFIELD | +61 4 11883856 |
| AUSTRALIAN IMMIGRATION SPECIALISTS | Level 5, Suite 503 235 Clarence Street SYDNEY NSW 2000 Australia | 2000 | SYDNEY | +61 2 89645880 |
| SYNERGY LEGAL PTY LIMITED | 580-588 Hume Hwy CASULA NSW 2170 Australia | 2170 | CASULA | +61 4 25254114 |
| Australian Integrity Migration Service | PO Box 6178 NORTH RYDE NSW 2113 Australia | 2113 | NORTH RYDE | +61 4 30534390 |
| AUSTRALIAN LANDMARK IMMIGRATION SOLUTIONS PTY LTD | Suite 201, Level 2, 60 York Street SYDNEY NSW 2000 Australia | 2000 | SYDNEY | +61 02 92624707 |
| Australian Legal and Migration Services | Unit 29 / 97 John St CABRAMATTA NSW 2166 Australia | 2166 | CABRAMATTA | +61 4 33114259 |
| IMMIGRATION ASSISTANCE TO AUSTRALIA | Suite 310/410 Elizabeth Street SURRY HILLS NSW 2010 Australia | 2010 | SURRY HILLS | +61 2 89718216 |
| Australian Lifestyle Visa Services Pty Ltd | 196A Annangrove Road Annangrove NSW 2156 ANNANGROVE NSW 2156 AUSTRALIA | 2156 | ANNANGROVE | +61 2 96792322 |
| AUSTRALIAN MIGRATION & EDUCATION COUNSELORS PTY. LIMITED | 69 Franklin Rd CHERRYBROOK NSW 2126 Australia | 2126 | CHERRYBROOK | +61 2 86774256 |
| Kailash Lawyers and Consultants | Suite 504, Level 5 56 Station Street PARRAMATTA NSW 2150 Australia | 2150 | PARRAMATTA | +61 2 96334233 |
| Australian Migration and Education Advice | Level 25 88 Phillip Street SYDNEY NSW 2000 Australia | 2000 | SYDNEY | +61 02 82112722 |
| EZ EDUCATION GROUP PTY LTD | Suite 302B, Level 3, 541 Kent St SYDNEY NSW 2000 Australia | 2000 | SYDNEY | +61 02 92863282 |
| Australian Migration Assistance | Suite 5, Level 1 58 Pitt Street SYDNEY NSW 2000 Australia | 2000 | SYDNEY | +61 2 92416411 |
| Australian Migration Consultants & Practitioners | P O Box 8429 Westpoint Blacktown BLACKTOWN NSW 2148 Australia | 2148 | BLACKTOWN | +61 4 24808464 |
| Australian Migration Horizons | Suite 1A Level 2 802-808 Pacific Highway GORDON NSW 2072 Australia | 2072 | GORDON | +61 04 02689976 |
| Australian Migration Law Pty. Limited | Suite 407, 185 Elizabeth Street SYDNEY NSW 2000 Australia | 2000 | SYDNEY | +61 4 07662682 |
| AUSTRALIAN MIGRATION NETWORK PTY LTD | Suite 4, Level 1 154 Marsden Street PARRAMATTA NSW 2150 Australia | 2150 | PARRAMATTA | +61 2 86779049 |
| AUSTRALIAN MIGRATION ONLINE (AMO) | Suite 208 29-31 Lexington Drive BELLA VISTA NSW 2153 Australia | 2153 | BELLA VISTA | +61 02 88828022 |
| Beatriz Stotz | 2 / 529 New South Head Road DOUBLE BAY NSW 2028 Australia | 2028 | DOUBLE BAY | +61 04 24170870 |
| Sudarshan Tambimuttu Marketing Services | . OLD TOONGABBIE NSW 2146 Australia | 2146 | OLD TOONGABBIE | +61 2 98632600 |
| AUSTRALIAN MIGRATION SERVICES PTY LTD | 92A Balaclava Road EASTWOOD NSW 2122 Australia | 2122 | EASTWOOD | +61 4 51993687 |
| Australian Migration Solutions | Suite 54, Level 5, 104 Bathurst Street SYDNEY NSW 2000 Australia | 2000 | SYDNEY | +61 2 82057068 |
| Australian Migration Specialists Pty Ltd | 65 Wigram Street HARRIS PARK NSW 2150 Australia | 2150 | HARRIS PARK | +61 02 96332225 |
| VISAQUEST | Level 17, 9 Castlereagh Street SYDNEY NSW 2000 Australia | 2000 | SYDNEY | +61 4 03734362 |
| Australian Pacific Migration Services | 49 Marian Street NEWTOWN NSW 2042 Australia | 2042 | NEWTOWN | +61 0 0409608168 |
| Australian Pengsun Migration and Education Consultancy Pty. Ltd. | Suite 202, 160 Rowe Street EASTWOOD NSW 2122 Australia | 2122 | EASTWOOD | +61 02 80650864 |
| AUSTRALIAN PRESENCE LEGAL PTY LTD | Level 33 1 Macquarie Place SYDNEY NSW 2000 Australia | 2000 | SYDNEY | +61 02 80399688 |
| Australian Proactive Migration & Investment Consultancy Pty. Ltd. | Suite 94, 515 Kent Street SYDNEY NSW 2000 Australia | 2000 | SYDNEY | +61 4 33319075 |
| Australian Professional Training & Consulting | Suite 14, Level 1, 104 John Street CABRAMATTA NSW 2166 Australia | 2166 | CABRAMATTA | +61 4 12254220 |
| Australian Shenzhen Education and Visa | 17 Veterans Parade COLLAROY PLATEAU NSW 2097 Australia | 2097 | COLLAROY PLATEAU | +61 2 99440193 |
| Australian Standard Immigration Services Pty Ltd | Suite 805 89 York Street SYDNEY NSW 2000 Australia | 2000 | SYDNEY | +61 2 92625886 |
| AUSTRALIAN SUCCESS EDUCATION CONSULTANTS PTY LTD | Suite 713 A Level 7 401 Sussex Street SYDNEY NSW 2000 Australia | 2000 | SYDNEY | +61 02 92800822 |
| Australian Taiwanese Friendship Association | 2/340 Pennant Hill Road PENNANT HILLS NSW 2120 Australia | 2120 | PENNANT HILLS | #VALUE! |
| Futurewise Migration | Suite 503, Level 5 Manning Building 451 Pitt Street SYDNEY NSW 2000 Australia | 2000 | SYDNEY | +61 2 92187318 |
| Australian United Lawyers | Suite 142, 414-418 Pitt Street SYDNEY NSW 2000 Australia | 2000 | SYDNEY | +61 2 80410252 |
| Australian United Migration & Education Centre | 4 / 321 Kissing Point Rd DUNDAS NSW 2117 Australia | 2117 | DUNDAS | +61 4 52180521 |
| Australian Visa & Immigration Services | Suite 4, Level 1 11 The Boulevarde STRATHFIELD NSW 2135 Australia | 2135 | STRATHFIELD | +61 02 97642022 |
| Australian Visa & Migration Consultancy Services | 95 Wigram Street HARRIS PARK NSW 2150 Australia | 2150 | HARRIS PARK | +61 2 98939606 |
| Australian Visa Advocates | 21 Wassell Street DUNDAS NSW 2117 Australia | 2117 | DUNDAS | +61 4 15629291 |
| Australian Visa and Education Pty Ltd | Suite 601, Level 6 97-99 Bathurst Street SYDNEY NSW 2000 Australia | 2000 | SYDNEY | +61 02 92677127 |
| Australian Visa and Student Services (AVSS) Group Pty Ltd | Suite 206, Level 2 370 Pitt Street SYDNEY NSW 2000 Australia | 2000 | SYDNEY | +61 2 92832855 |
| AUSTRALIAN VISA CENTRAL PTY. LTD. | Unit 6 83-87 Wolseley St BEXLEY NSW 2207 Australia | 2207 | BEXLEY | +61 4 20750363 |
| Turner Coulson Immigration Lawyers Pty Ltd | Level 11, 111 Elizabeth Street SYDNEY NSW 2000 Australia | 2000 | SYDNEY | +61 2 9222 1545 |
| Australian Visa Immigration Consultancy | PO Box 1076 GYMEA NSW 2227 Australia | 2227 | GYMEA | +61 4 90306632 |
| Australian Visa Migration Solutions | 64 Mary Street AUBURN NSW 2144 Australia | 2144 | AUBURN | +61 02 404485052 |
| Australian Visa Network Pty. Ltd. | Suite 2/229 Beamish Street CAMPSIE NSW 2194 Australia | 2194 | CAMPSIE | +61 2 80218910 |
| Diverse Immigration Australia | 2 Grimwood St GRANVILLE NSW 2142 Australia | 2142 | GRANVILLE | +61 1300 176793 |
| Visa Lawyers Australia Pty Ltd | 22 Bridge Road GLEBE NSW 2037 Australia | 2037 | GLEBE | +61 2 96600564 |
| Australian Visanet | Suite 1401, Level 14, St. Martins Tower 31 Market Street SYDNEY NSW 2000 Australia | 2000 | SYDNEY | +61 2 92641911 |
| The Migration Institute Of Australia Limited | Level 1 75 King St Sydney SYDNEY NSW 2000 Australia | 2000 | SYDNEY | +61 2 92799000 |
| Australian Visas Global Pty Ltd | Suite 5, 29 - 31 East Parade SUTHERLAND NSW 2232 Australia | 2232 | SUTHERLAND | +61 4 31043190 |
| Australia-New Zealand Education & Migration Advisory Centre | Suite 203 661 George Street SYDNEY NSW 2000 Australia | 2000 | SYDNEY | +61 2 92801118 |
| Australian Visa.Com.Au Pty. Ltd. | Unit 4, Level 16 122 Arthur Street NORTH SYDNEY NSW 2060 Australia | 2060 | NORTH SYDNEY | +61 2 99224339 |
| Australasia Recruitment & Business Consultancy Pty Ltd | 20 Bennett Road SOUTH GRANVILLE NSW 2142 Australia | 2142 | SOUTH GRANVILLE | +61 4 02559548 |
| Australis Immigration Consultancy | 3/51 Alexandria Parade WAITARA NSW 2077 Australia | 2077 | WAITARA | +61 02 94898212 |
| Australis Immigration Strategies | Level 14, 5 Martin Place SYDNEY NSW 2000 Australia | 2000 | SYDNEY | +61 02 80973959 |
| AUSTRAZONE IMMIGRATION SPECIALIST | 28 Valentine Street BLACKTOWN NSW 2148 Australia | 2148 | BLACKTOWN | +61 2 96764447 |
| Austrend People Pty Ltd | 211/1 Katherine Street CHATSWOOD NSW 2067 Australia | 2067 | CHATSWOOD | +61 02 82068833 |
| CTG LAWYERS | Unite 11 183 Lakemba Street Lakemba LAKEMBA NSW 2195 Australia | 2195 | LAKEMBA | +61 2 97505538 |
| Austway International Pty Ltd | Suite 388, 368 Sussex Street SYDNEY NSW 2000 Australia | 2000 | SYDNEY | +61 2 92679088 |
| Austway Migration Centre | Suite 509, Kien Hay Centre, 43-439 Sussex St HAYMARKET NSW 2000 Australia | 2000 | HAYMARKET | +61 02 92118766 |
| MOSHAV LEGAL PTY LTD | Level 2, 422-424 New South Head Road DOUBLE BAY NSW 2028 Australia | 2028 | DOUBLE BAY | +61 2 90186777 |
| AUSUCCESS GROUP PTY LTD | Suite 1.06, Level 1 309 Pitt Street SYDNEY NSW 2000 Australia | 2000 | SYDNEY | +61 4 21572353 |
| Ausuda International Pty Ltd | 1001,LEVEL 10,250 PITT ST SYDNEY NSW 2000 SYDNEY NSW 2000 Australia | 2000 | SYDNEY | +61 4 14183520 |
| AUSVIET TRAVEL | 124 Taylor Street LAKEMBA NSW 2195 Australia | 2195 | LAKEMBA | +61 02 97582003 |
| Ausvisa Migration & Education Services | 1/105 Edwin Street North CROYDON NSW 2132 Australia | 2132 | CROYDON | +61 2 97991879 |
| Christopher Levingston & Associates Pty Ltd | Level 1 73 York Street SYDNEY NSW 2000 Australia | 2000 | SYDNEY | +61 2 92902633 |
| Aus-Visa.com Australian Migration | Suit 319, Level 3, 81 Flushcombe Rd BLACKTOWN NSW 2148 Australia | 2148 | BLACKTOWN | +61 2 1300694664 |
| AUSVISAPLUS | Suite 504 74 Pitt Street SYDNEY NSW 2000 Australia | 2000 | SYDNEY | +61 2 92222808 |
| Ausway Investment; Migration & Education Consultants Pty Ltd | 219 Marrickville Road MARRICKVILLE NSW 2204 Australia | 2204 | MARRICKVILLE | +61 2 95643438 |
| AUSWIDE MIGRATION SPECIALISTS | 107A Haldon Street LAKEMBA NSW 2195 Australia | 2195 | LAKEMBA | +61 2 97584449 |
| AUSWIDE VISAS | Suite 4, level 8/ 99 York street SYDNEY NSW 2000 Australia | 2000 | SYDNEY | +61 02 82830481 |
| Auswin Consultancy | Suite 6C, 43A Florence Street HORNSBY NSW 2077 Australia | 2077 | HORNSBY | +61 2 99871889 |
| Aus-Zealand Services Pty Ltd | Level 1 Unit 1 13 Restwell Street BANKSTOWN NSW 2200 Australia | 2200 | BANKSTOWN | +61 2 97082999 |
| Autopersonnel | 41 Trevenar Street ASHBURY NSW 2193 Australia | 2193 | ASHBURY | +61 04 17 682624 |
| AUWIN HOLDING GROUP PTY LTD | Suite 804, 97-99 Bathurst St SYDNEY NSW 2000 Australia | 2000 | SYDNEY | +61 2 92611366 |
| Auyangtong International | Suite 336/401 Sussex Street (sussex centre) HAYMARKET NSW 2000 Australia | 2000 | HAYMARKET | +61 4 33553688 |
| Auyeung Hencent & Day Lawyers | Suite 5, Level 30 133 Castlereagh Street SYDNEY NSW 2000 Australia | 2000 | SYDNEY | +61 2 80065377 |
| Auyeung Hencent & Day Lawyers | Level 30, 133 Castlereagh Street SYDNEY NSW 2000 Australia | 2000 | SYDNEY | +61 2 80065377 |
| AUZ ASIA Migration Services | 136 Princes Highway BEVERLEY PARK NSW 2217 Australia | 2217 | BEVERLEY PARK | +61 4 21038544 |
| Auz-Connect Pty Ltd | 7.01 12 Century Circuit BAULKHAM HILLS NSW 2153 AUSTRALIA | 2153 | BAULKHAM HILLS | +61 4 10890580 |
| Auzworld Migration Pty Ltd | 37/ 163-171 Hawkesbury Road, WESTMEAD NSW 2145 Australia | 2145 | WESTMEAD | +61 2 96354744 |
| AVA MIGRATION | Suite 3 (Ground Floor) 30 Cowper St PARRAMATTA NSW 2150 Australia | 2150 | PARRAMATTA | +61 4 69872860 |
| AVCS PTY. LTD. | Suite 20, Level 16 327-329 Pitt Street, SYDNEY NSW 2000 Australia | 2000 | SYDNEY | +61 2 92836060 |
| AVEC PTY. LTD. | Alfred Park Chambers, Suite 4, Level 1 370-376 Church Street PARRAMATTA NSW 2150 Australia | 2150 | PARRAMATTA | +61 2 86786072 |
| Avema International | 1 Donnegal Court CASTLE HILL NSW 2154 Australia | 2154 | CASTLE HILL | +61 2 80073892 |
| Avirak Migration Law Services | 21 Edward Bennett Drive CHERRYBROOK NSW 2126 Australia | 2126 | CHERRYBROOK | +61 4 34286252 |
| AVISA - Australian Visa immigration Skilled Agents | Level 2 10 King Street ROCKDALE NSW 2216 Australia | 2216 | ROCKDALE | +61 2 95979904 |
| AVONDALE LAWYERS | 173A Victoria Road DRUMMOYNE NSW 2047 Australia | 2047 | DRUMMOYNE | +61 2 80723800 |
| Awany Wadie Kella Bosse | 8 BlackThorn Circuit MENAI NSW 2234 Australia | 2234 | MENAI | +61 02 95321989 |
| NEW LINK INTERNATIONAL PTY LTD | Suite 29.03, Level 29, 201 Elizabeth Street SYDNEY NSW 2000 Australia | 2000 | SYDNEY | +61 2 92615061 |
| Awesome Migration And Education Centre Pty. Ltd. | Shop 120-121, 8 Quay Street HAYMARKET NSW 2000 Australia | 2000 | HAYMARKET | +61 2 92116466 |
| AXL LEGAL | Suite 20.05 1 Market Street SYDNEY NSW 2000 Australia | 2000 | SYDNEY | +61 2 92642077 |
| HOUDONG LU | 220/23-25 North Rocks Road NORTH ROCKS NSW 2151 Australia | 2151 | NORTH ROCKS | +61 4 21768587 |
| AZA Migration Services | 6/542-544 New Canterbury Road DULWICH HILL NSW 2203 Australia | 2203 | DULWICH HILL | +61 4 31559808 |
| AZQ Migration & Education Consulting | Level 3 478 George Street SYDNEY NSW 2000 Australia | 2000 | SYDNEY | +61 2 92676666 |
| Azzy Immigration | 4/79 Werona Avenue GORDON NSW 2072 Australia | 2072 | GORDON | +61 2 89572137 |
| B David & Associates | Suite 22 15 - 17 Kildare Road BLACKTOWN NSW 2148 Australia | 2148 | BLACKTOWN | +61 02 98318237 |
| B.C. Migration Pty Limited | 118 Woolcott Street EARLWOOD NSW 2206 Australia | 2206 | EARLWOOD | +61 4 03120486 |
| CB JAI LAWYERS PTY LTD | 69 Toongabbie Road TOONGABBIE NSW 2146 Australia | 2146 | TOONGABBIE | +61 2 98634583 |
| Bada Immigration Service Pty Ltd | Suite 202, Level 2 630 - 634 George Street SYDNEY NSW 2000 Australia | 2000 | SYDNEY | +61 2 92672200 |
| GIDEON EDUCATION CENTRE | UNIT 702/39-47 ORARA ST WAITARA NSW 2077 Australia | 2077 | WAITARA | +61 2 94765581 |
| Baker & McKenzie | Level 27, AMP Centre 50 Bridge Street SYDNEY NSW 2000 Australia | 2000 | SYDNEY | +61 2 92250200 |
| BAKER LAW MIGRATION | SUITE C3, GROUND FLOOR, 185 ELIZABETH ST SYDNEY NSW 2000 Australia | 2000 | SYDNEY | +61 02 92834604 |
| Bankstown Migration & Translation | Suite 33 - Liberty Plaza 256 Chapel Road South BANKSTOWN NSW 2200 Australia | 2200 | BANKSTOWN | +61 4 33937358 |
| BANNISTER, CHARLES J | Suite 1, Level 2, 155 Castlereagh Street SYDNEY NSW 2000 Australia | 2000 | SYDNEY | +61 61 89992888 |
| Bao Canh Chu | Suite 4B , Level 1 142 Beamish Street CAMPSIE NSW 2194 Australia | 2194 | CAMPSIE | +61 02 97871850 |
| BAO, WENSHENG | 1306/591 George street SYDNEY NSW 2000 Australia | 2000 | SYDNEY | +61 02 0433422499 |
| Baraceros Migration Services | 1 Adventure Pl ROUSE HILL NSW 2155 Australia | 2155 | ROUSE HILL | +61 2 88831133 |
| Barbara Joan Haynes | Unit 8 84A Darley Road MANLY NSW 2095 Australia | 2095 | MANLY | +61 0 411277047 |
| Bardo Lawyers | SHOP 19 SORRELL ST PARRAMATTA NSW 2150 Australia | 2150 | PARRAMATTA | +61 3 93043344 |
| Barrister-at-Law (Jason Donnelly) | 14A Lord Street CABRAMATTA WEST NSW 2166 Australia | 2166 | CABRAMATTA WEST | +61 4 34288058 |
| Jousselin Australia Pty Ltd | 509/47 Cooper Street SURRY HILLS NSW 2010 Australia | 2010 | SURRY HILLS | +61 2 80606846 |
| BASTIAN MIGRATION SERVICES PTY LTD | 56 Campbell St GLEBE NSW 2037 Australia | 2037 | GLEBE | +61 4 35453027 |
| Bazzi Lawyers | 93A Railway Street ROCKDALE NSW 2216 Australia | 2216 | ROCKDALE | +61 02 95975028 |
| BECKHAM LAWYERS | Level 17, 9 Castlereagh Street Sydney NSW SYDNEY NSW 2000 Australia | 2000 | SYDNEY | +61 2 80152103 |
| BEDER, KAREN ALICE | 2B Clermiston Avenue ROSEVILLE NSW 2069 Australia | 2069 | ROSEVILLE | +61 438 702202 |
| MACKENZIE IMMIGRATION AND BUSINESS SOLUTION PTY LTD | 3503 31 Market Street SYDNEY NSW 2000 Australia | 2000 | SYDNEY | +61 02 86688801 |
| Belinda Wey | 24 Rickard Street DENISTONE EAST NSW 2112 Australia | 2112 | DENISTONE EAST | +61 4 21300880 |
| Benefit Legal Lawyers | Suite 149, Level 2, 416-418 Pitt Street SYDNEY NSW 2000 Australia | 2000 | SYDNEY | +61 2 92119336 |
| Benkins Migration Services | Level 1 15 Belmore Street BURWOOD NSW 2134 Australia | 2134 | BURWOOD | +61 02 97456668 |
| Bennelong Migration Pty Ltd | Ground Floor, 100 Walker Street NORTH SYDNEY NSW 2060 Australia | 2060 | NORTH SYDNEY | +61 02 92831111 |
| Bernard Handaya Jong | Shop 2 235 Anzac Parade KENSINGTON NSW 2033 Australia | 2033 | KENSINGTON | +61 2 96620022 |
| Berry Appleman & Leiden Pty Ltd | Level 30, 31 Market Street, SYDNEY NSW 2000 Australia | 2000 | SYDNEY | +61 2 82672500 |
| Best Conveyancing and Immigration General | Commercial Suite 115, Level 11, Mosaic Building, 420 Pitt Street, SYDNEY NSW 2000 Australia | 2000 | SYDNEY | +61 02 92111189 |
| BEST EDUCATION AND MIGRATION GROUP PTY LTD | 112, 420 Pitt Street HAYMARKET NSW 2000 Australia | 2000 | HAYMARKET | +61 2 80907326 |
| Best Migration International | Level 1 4 Railway Parade BURWOOD NSW 2134 Australia | 2134 | BURWOOD | +61 2 9715 4728 |
| Best Visa Australia | 183 Belmont Street ALEXANDRIA NSW 2015 Australia | 2015 | ALEXANDRIA | +61 04 09393558 |
| BEST WAY CONSULTANCY PTY. LTD. | Suite 303, 431-439 Sussex Street SYDNEY NSW 2000 Australia | 2000 | SYDNEY | +61 02 92800772 |
| Bestfound Migration | 3/22 Victor road BROOKVALE NSW 2100 Australia | 2100 | BROOKVALE | +61 4 24006123 |
| BESTWAY CONSULTING | Suite 704,North Tower 1-5 Railway Street, CHATSWOOD NSW 2067 Australia | 2067 | CHATSWOOD | +61 450 908328 |
| Bestway Global Services Co | 190/569 George Street SYDNEY NSW 2000 Australia | 2000 | SYDNEY | +61 02 92690533 |
| Bhar & Company Pty. Limited | Level 1 299 Elizabeth Street SYDNEY NSW 2000 Australia | 2000 | SYDNEY | +61 02 82510020 |
| Billie Shi Enterprise & Co | 616/ 368 Sussex Street, SYDNEY NSW 2000 Australia | 2000 | SYDNEY | +61 2 92672866 |
| Oz-Portal | Suite 109, Lvl 1 147 King Street Sydney SYDNEY NSW 2000 Australia | 2000 | SYDNEY | +61 2 80959049 |
| Bizstra Consulting Australia | Unit 403, Level 4, 14 Lexington Drive BELLA VISTA NSW 2153 Australia | 2153 | BELLA VISTA | +61 2 88835072 |
| BJ EDUCATION NETWORK PTY LTD | Suite 28, level 4 301 Castlereagh Street SYDNEY NSW 2000 Australia | 2000 | SYDNEY | +61 0432 260192 |
| Blink Migration | 5/40 Banks Street MONTEREY NSW 2217 Australia | 2217 | MONTEREY | +61 2 80737178 |
| Bloomsbury Legal | 309, Level 3, 476-478 George St SYDNEY NSW 2000 Australia | 2000 | SYDNEY | +61 2 80893105 |
| GLOBALINK GROUP PTY LTD | Suite 2, Level 7, 97-99 Bathurst Street SYDNEY NSW 2000 Australia | 2000 | SYDNEY | +61 2 89645618 |
| BLUEPRINT MIGRATION PTY LTD | 4 Simone Cres STRATHFIELD NSW 2135 Australia | 2135 | STRATHFIELD | +61 4 21211735 |
| Bluesky Consultancy (Aust) Pty Ltd | Suite 302, Level 3 661 George Street SYDNEY NSW 2000 Australia | 2000 | SYDNEY | +61 02 92120922 |
| Link Immigration Services | 32 Mulgi Street BLACKTOWN NSW 2148 Australia | 2148 | BLACKTOWN | +61 2 99203559 |
| BMC Migration Consultants | 269 Peats Ferry Road HORNSBY NSW 2077 Australia | 2077 | HORNSBY | +61 2 99404430 |
| Bob Dwyer & Associates Pty Ltd | 29 Jerome Ave WINSTON HILLS NSW 2153 Australia | 2153 | WINSTON HILLS | +61 2 96867008 |
| BOBEKOV, AMANBEK | 150/3 SLATTERY PL EASTLAKES NSW 2018 Australia | 2018 | EASTLAKES | +61 2 97499618 |
| Bond and Forsyth International Pty Ltd | QG 16, PRINCE CENTER 8 QUAY STREET HAYMARKET NSW 2000 Australia | 2000 | HAYMARKET | +61 02 92110966 |
| BONDI MIGRATION PTY LTD | 39 Gould Street, BONDI BEACH NSW 2026 Australia | 2026 | BONDI BEACH | +61 02 91306319 |
| Borderless Migration | Suite 1, 8 French Avenue Bankstown BANKSTOWN NSW 2200 Australia | 2200 | BANKSTOWN | +61 2 97915392 |
| BORONIA MULTICULTURAL SERVICES | 10A Octavia St TOONGABBIE NSW 2146 Australia | 2146 | TOONGABBIE | +61 2 96311777 |
| Boutros Lawyers | 20/5-7 Kleins Road NORTHMEAD NSW 2152 Australia | 2152 | NORTHMEAD | +61 02 91862549 |
| BOWMAN INTERNATIONAL PTY. LTD. | Unit A403, 120 Turrella Street TURRELLA NSW 2205 Australia | 2205 | TURRELLA | +61 4 87612047 |
| BOYD MIGRATION & LEGAL | suite 11 30 Denison Street BONDI JUNCTION NSW 2022 Australia | 2022 | BONDI JUNCTION | +61 4 32452528 |
| Boyd-Boland Law | Level 23 520 Oxford St BONDI JUNCTION NSW 2022 Australia | 2022 | BONDI JUNCTION | +61 2 93869033 |
| Bravo Migration Pty Ltd | Level 6, 309 George Street SYDNEY NSW 2000 Australia | 2000 | SYDNEY | +61 2 92166600 |
| Breakthrough Migration Solutions | Level 40, Northpoint Tower, 100 Miller Street NORTH SYDNEY NSW 2060 Australia | 2060 | NORTH SYDNEY | +61 1300 967880 |
| Brett Slater Solicitors | Suite 801 Level 8, 89 York Street SYDNEY NSW 2000 Australia | 2000 | SYDNEY | +61 2 92995815 |
| BRIDGE BLUE GLOBAL MIGRATION PTY. LTD. | SUITE801A 276 PITT STREET SYDNEY NSW 2000 Australia | 2000 | SYDNEY | +61 2 92690110 |
| Bridge Consulting (Australia) Pty Ltd | 39/411-415 Liverpool Road ASHFIELD NSW 2131 Australia | 2131 | ASHFIELD | +61 02 81880007 |
| Bright Prospect Consulting Pty ltd | Unit 1008, Level 1, 97-99 Bathurst Street SYDNEY NSW 2000 Australia | 2000 | SYDNEY | +61 2 80347678 |
| Migration Education Services Pty Ltd | Unit 6 First Floor 15-21 Ninth Avenue CAMPSIE NSW 2194 Australia | 2194 | CAMPSIE | +61 2 97891133 |
| Brighton Lawyers | 502/11-15 Deane Street BURWOOD NSW 2134 Australia | 2134 | BURWOOD | +61 2 97478808 |
| BRIGHTSTONE LEGAL PTY LTD | Suite 25.02A Level 25 135 King Street, SYDNEY NSW 2000 Australia | 2000 | SYDNEY | +61 02 92231999 |
| BROTHERS MIGRATION & EDUCATION PTY LTD | 137 Gilba Road GIRRAWEEN NSW 2145 Australia | 2145 | GIRRAWEEN | +61 2 96362465 |
| Brown Consultants | 294 Cabramatta Rd, CABRAMATTA WEST NSW 2166 Australia | 2166 | CABRAMATTA WEST | +61 4 18696438 |
| BRYCHROME PTY LTD | Suite B, Level 3 217 Clarence Street SYDNEY NSW 2000 Australia | 2000 | SYDNEY | +61 2 92792765 |
| BRYDENS LAWYERS PTY LIMITED | 203 Northumberland Street LIVERPOOL NSW 2170 Australia | 2170 | LIVERPOOL | +61 02 9601 2444 |
| BTF Lawyers | 42 Carlingford Road EPPING NSW 2121 Australia | 2121 | EPPING | +61 2 96170737 |
| Bui Lawyers | Suite 34/48-50 Hill Street CABRAMATTA NSW 2166 Australia | 2166 | CABRAMATTA | +61 2 87641754 |
| Bui's Migration Services | Suite 3 34 Bankstown City Plaza BANKSTOWN NSW 2200 Australia | 2200 | BANKSTOWN | +61 02 97963092 |
| BUTTAR CALDWELL & CO. SOLICITORS | Suite 43, 301 Castlereagh Street SYDNEY NSW 2000 Australia | 2000 | SYDNEY | +61 2 92119255 |
| Byron & Associates Pty Ltd | 14/18 Third Ave BLACKTOWN NSW 2148 Australia | 2148 | BLACKTOWN | +61 2 88664810 |
| C & CT MIGRATION CONSULTANCY PTY LTD | 136 Cattai Creek Drive, KELLYVILLE NSW 2155 Australia | 2155 | KELLYVILLE | +61 2 88249702 |
| C & CT MIGRATION CONSULTANTS PTY LTD | NO 136 CATTAI CREEK DRIVE KELLYVILLE NSW 2155 Australia | 2155 | KELLYVILLE | +61 2 88249732 |
| Frank L Z & Associates Pty Ltd | Suite 5, Level 1 377-383 Sussex Street SYDNEY NSW 2000 Australia | 2000 | SYDNEY | +61 2 92672588 |
| C&L SOLICITORS PTY LTD | Suite 605, 431 Sussex Street SYDNEY NSW 2000 Australia | 2000 | SYDNEY | +61 2 92118200 |
| C.I Migration | Suite 27, Level 3, 301 Castlereagh Street SYDNEY NSW 2000 Australia | 2000 | SYDNEY | +61 2 92111141 |
| Lewis & Bollard | Suite 601, 155 Castlereagh Street SYDNEY NSW 2000 Australia | 2000 | SYDNEY | +61 2 92830888 |
| CALABAZARON, CZAR CABADING | Level 11 65 York Street SYDNEY NSW 2000 Australia | 2000 | SYDNEY | +61 4 13684330 |
| Cam Ly & Co Solicitors | Suite 130/267-277 Castlereagh St SYDNEY NSW 2000 Australia | 2000 | SYDNEY | +61 02 92836499 |
| Cambridge Lawyers | Suite 1-3, 9 Anglo Road CAMPSIE NSW 2194 Australia | 2194 | CAMPSIE | +61 2 97877111 |
| Canaan Immigration Services | Suite 211, 4 The Boulevarde STRATHFIELD NSW 2135 Australia | 2135 | STRATHFIELD | +61 02 97153457 |
| Canterbury Institute of Technology Pty Ltd | Level 1, 29-35 Bellevue Street LAKEMBA NSW 2195 Australia | 2195 | LAKEMBA | +61 2 92803733 |
| CAO, LU | LEVEL 302, 478 GEORGE STREET SYDNEY NSW 2000 Australia | 2000 | SYDNEY | +61 4 17441948 |
| CAPAX LEGAL | Suite 704, Level 7, North Tower, 1-5 Railway Street CHATSWOOD NSW 2067 Australia | 2067 | CHATSWOOD | +61 2 80057255 |
| Capellia Legal | P O Box 8095 SEVEN HILLS WEST NSW 2147 Australia | 2147 | SEVEN HILLS WEST | +61 2 98387916 |
| Capitol Finance Group Pty Limited | Suite 6 145 Forest Rd HURSTVILLE NSW 2220 Australia | 2220 | HURSTVILLE | +61 2 95852288 |
| Carman & Associates Pty Ltd | Level 8 / 71 Walker Street NORTH SYDNEY NSW 2060 Australia | 2060 | NORTH SYDNEY | +61 2 91123999 |
| Carroll & O'Dea | 18th Level, St James Centre 111 Elizabeth Street SYDNEY NSW 2000 Australia | 2000 | SYDNEY | +61 2 92917100 |
| CAS Migration and Education Consultants | Suite 342 401 Sussex Street SYDNEY NSW 2000 Australia | 2000 | SYDNEY | +61 02 92802808 |
| CATHAY LAWYERS PTY LTD | 493 Hume Highway YAGOONA NSW 2199 Australia | 2199 | YAGOONA | +61 2 89607288 |
| Fragomen (Australia) Pty Limited | Level 19 201 Elizabeth Street SYDNEY NSW 2000 Australia | 2000 | SYDNEY | +61 2 82248555 |
| CC DEALS | 3210/57 Queen Street AUBURN NSW 2144 Australia | 2144 | AUBURN | +61 2 96437053 |
| CE Migration | 1711/87-89 Liverpool Street SYDNEY NSW 2000 Australia | 2000 | SYDNEY | +61 2 92629299 |
| Century 21 Student Service Centre Pty Ltd | Suite 1003, Level 10 370 Pitt Street SYDNEY NSW 2000 Australia | 2000 | SYDNEY | +61 02 92676047 |
| CH Immigration Services | 204/302-308 Crown Street DARLINGHURST NSW 2010 Australia | 2010 | DARLINGHURST | +61 4 00687916 |
| CHADHA, VANEET KAUR | 35 ELBRUS ST SEVEN HILLS NSW 2147 Australia | 2147 | SEVEN HILLS | +61 4 81224444 |
| Challis Recruitment Pty Ltd | 410 The Cooperage 56 Bowman Street PYRMONT NSW 2009 Australia | 2009 | PYRMONT | +61 2 95093000 |
| Chan Fai Ho | 12 Gleeson Avenue BAULKHAM HILLS NSW 2153 Australia | 2153 | BAULKHAM HILLS | +61 02 96145221 |
| Chancellor and Rados Group Pty Ltd | Suite 802, Level 8 59 Goulburn Street SYDNEY NSW 2000 Australia | 2000 | SYDNEY | +61 2 92817988 |
| Charlton Lawyers | Level 29, Chifley Tower 2 Chifley Sq SYDNEY NSW 2000 Australia | 2000 | SYDNEY | +61 02 92169055 |
| CHATTERJEE, INDRAVEER | 8 Garfield Barwick Chambers 53 Martin Place SYDNEY NSW 2000 Australia | 2000 | SYDNEY | +61 2 82393266 |
| CHAVES, ANA MARIA | 76 Lugarno Parade LUGARNO NSW 2210 Australia | 2210 | LUGARNO | +61 4 03191069 |
| K & O MIGRATION & EDUCATION SERVICES PTY LTD | Suite 809, 368 Sussex St SYDNEY NSW 2000 Australia | 2000 | SYDNEY | +61 2 92629244 |
| Chen Shan Lawyers | Ground Floor, 37 Bligh St SYDNEY NSW 2000 Australia | 2000 | SYDNEY | +61 2 82062787 |
| CHEN, YIN | Suite 144, 416-418 Pitt Street SYDNEY NSW 2000 Australia | 2000 | SYDNEY | +61 4 32807532 |
| Chhayri Marm Migration Services (CM) | 26 St. Marys Street WEST HOXTON NSW 2171 Australia | 2171 | WEST HOXTON | +61 2 96070966 |
| Chi Wah Francis Lau | Suite 403 160 Rowe Street EASTWOOD NSW 2122 Australia | 2122 | EASTWOOD | +61 2 1300308027 |
| CHIA-JUNG LIN | 53 Doncaster Avenue KENSINGTON NSW 2033 Australia | 2033 | KENSINGTON | +61 4 33011867 |
| Chidiac Legal | Shop 2, 101 Bankstown City Plaza BANKSTOWN NSW 2200 Australia | 2200 | BANKSTOWN | +61 2 97073888 |
| Chinese Community Council of Australia Inc | 29 Arinya Street KINGSGROVE NSW 2208 Australia | 2208 | KINGSGROVE | +61 2 95024097 |
| Cho Yiu Woo | 46 Ada Place ULTIMO NSW 2007 Australia | 2007 | ULTIMO | +61 4 12888766 |
| CHO, YOUN | Suite 9, Level 1, 13-15 Wentworth Avenue SYDNEY NSW 2000 Australia | 2000 | SYDNEY | +61 02 92646875 |
| CRIMSON LAWYERS PTY. LTD. | Suite 3.01, Level 3 122 Walker street NORTH SYDNEY NSW 2060 Australia | 2060 | NORTH SYDNEY | +61 2 94604277 |
| CHOICE MIGRATION SERVICES AUSTRALIA PTY LTD | 8 Drayton Avenue Castle Hill CASTLE HILL NSW 2154 Australia | 2154 | CASTLE HILL | +61 4 01231661 |
| CHOMPFF, CHARLOTTE MATILDA | 9/392 Jones Street ULTIMO NSW 2007 Australia | 2007 | ULTIMO | +61 0 0450768144 |
| Chona Castillo Davidson | 2a Bass Road EARLWOOD NSW 2206 Australia | 2206 | EARLWOOD | +61 2 95596339 |
| CHONG, SHANG CHIN KARL | UNIT 24 303-307 PENSHURST STREET WILLOUGHBY NORTH NSW 2068 Australia | 2068 | WILLOUGHBY NORTH | +65 9296 0778 |
| Chris Chow Creative Lawyers Pty. Ltd. | Suite 27, 69 O'Riordan Street ALEXANDRIA NSW 2015 Australia | 2015 | ALEXANDRIA | +61 4 21163747 |
| Chris Lai & Associates | Level 1 743 - 755 George Street SYDNEY NSW 2000 Australia | 2000 | SYDNEY | +61 2 92120122 |
| Northam & Associates | Suite 302, Zhen Corporate Centre 33 Lexington Drive BELLA VISTA NSW 2153 Australia | 2153 | BELLA VISTA | +61 2 91885877 |
| Newland Chase Pty Ltd | Suite 2002, Level 20, 323 Castlereagh Street Haymarket Sydney 2000 SYDNEY NSW 2000 Australia | 2000 | SYDNEY | +61 2 94993110 |
| CIMIC ADMIN SERVICES PTY LIMITED | 177 Pacific Hwy NORTH SYDNEY NSW 2060 Australia | 2060 | NORTH SYDNEY | +61 2 99256824 |
| City Migration and Education Consultants Pty Ltd | Suite 9, Level 6, 70 Pitt Street SYDNEY NSW 2000 Australia | 2000 | SYDNEY | +61 2 92333999 |
| CK Migration | Suite 4, 85-93 Victoria Road PARRAMATTA NSW 2150 Australia | 2150 | PARRAMATTA | +61 2 96876000 |
| CKW & Associates Lawyers | Suite 4.01, 2 Help Street CHATSWOOD NSW 2067 Australia | 2067 | CHATSWOOD | +61 4 25422855 |
| Perkins Fahey Rosenblum | Suite 3, Level 1 2 Barrack Street SYDNEY NSW 2000 Australia | 2000 | SYDNEY | +61 2 82446800 |
| ClearSky Legal Pty Ltd | Suite 201, 10 Help St CHATSWOOD NSW 2067 Australia | 2067 | CHATSWOOD | +61 4 25216938 |
| Click Australia Pty. Ltd. | 45 Chatswood Village 47 Neridah Street CHATSWOOD NSW 2067 Australia | 2067 | CHATSWOOD | +61 2 94153344 |
| CMA INTERNATIONAL MIGRATION & EDUCATION PTY LTD | Suite 211, 7 Railway St CHATSWOOD NSW 2067 Australia | 2067 | CHATSWOOD | +61 04 30208989 |
| CMC LAWYERS PTY. LIMITED | Level 8 31 Market Street SYDNEY NSW 2000 Australia | 2000 | SYDNEY | +61 2 92675199 |
| CMI Global | Suite 202, Level 2, Chatswood Chambers 815 Pacific Highway CHATSWOOD NSW 2067 Australia | 2067 | CHATSWOOD | +61 2 83868592 |
| CMI Migration | 19 Warringah Street NORTH BALGOWLAH NSW 2093 Australia | 2093 | NORTH BALGOWLAH | +61 04 13444151 |
| CML International | 6 Foss Street HUNTERS HILL NSW 2110 Australia | 2110 | HUNTERS HILL | +61 4 02886661 |
| CML Visa & Migration Service | 33 Dilkara Cct MENAI NSW 2234 Australia | 2234 | MENAI | +61 2 95320688 |
| CNA IMMIGRATION PTY LTD | Level 11, 65 York Street Sydney SYDNEY NSW 2000 Australia | 2000 | SYDNEY | +61 2 80893120 |
| Coelho & Coelho | Suite 5, Century Plaza, 41 Rawson Street EPPING NSW 2121 Australia | 2121 | EPPING | +61 2 98770772 |
| COGNIZANT TECHNOLOGY SOLUTIONS AUSTRALIA PTY LTD | Level 4, 28 Margret Street SYDNEY NSW 2000 Australia | 2000 | SYDNEY | +61 2 02233988 |
| LAYMENS LAWYERS | 12/50 Village Drive, BREAKFAST POINT NSW 2137 Australia | 2137 | BREAKFAST POINT | +61 4 04404555 |
| COLEMAN GREIG LAWYERS PTY LTD | Level 11 100 George Street PARRAMATTA NSW 2150 Australia | 2150 | PARRAMATTA | +61 2 98959207 |
| COLIN BIGGERS & PAISLEY | Level 42, 2 Park Street SYDNEY NSW 2000 Australia | 2000 | SYDNEY | +61 2 8281 4555 |
| COLLABORATIVE MIGRATION SERVICES PTY. LTD. | 9 Bron Close, WEST PENNANT HILLS NSW 2125 Australia | 2125 | WEST PENNANT HILLS | +61 04 16173943 |
| Collins & Thompson | 8 Coronation Street HORNSBY NSW 2077 Australia | 2077 | HORNSBY | +61 2 94762788 |
| Comasters Law Firm & Notary Public | Suite 101, Level 1, Capitol Terrace 743 - 755 George Street SYDNEY NSW 2000 Australia | 2000 | SYDNEY | +61 2 92880300 |
| JWS Migration | 10/18 Hardy Street NORTH BONDI NSW 2026 Australia | 2026 | NORTH BONDI | +61 02 85400252 |
| Compass Lawyers & Associates | Suite 1001, Level 10 99 Bathurst Street SYDNEY NSW 2000 Australia | 2000 | SYDNEY | +61 02 80844648 |
| Compass Migration and Education Group | suite 410/282 Victoria Ave CHATSWOOD NSW 2067 Australia | 2067 | CHATSWOOD | +61 2 89648531 |
| Complete Migration Services (International) | 3 Banksia Place NEWINGTON NSW 2127 Australia | 2127 | NEWINGTON | +61 421 119628 |
| Concisus Legal Pty. Ltd. | Office 40, Level 6 301 Castlereagh Street SYDNEY NSW 2000 Australia | 2000 | SYDNEY | +61 2 80021281 |
| Concordia Pacific | Level 3, 276 Pitt Street SYDNEY NSW 2000 Australia | 2000 | SYDNEY | +61 02 80688837 |
| Condon Legal Pty Ltd | 54 Union Street KOGARAH NSW 2217 Australia | 2217 | KOGARAH | +61 02 95530308 |
| OZ Migration Solutions | Suite 203 12 Century Circuit BAULKHAM HILLS NSW 2153 Australia | 2153 | BAULKHAM HILLS | +61 2 94078788 |
| CONNECT 2 AUSTRALIA PTY LTD | Level 4, 95 Pitt Street SYDNEY NSW 2000 Australia | 2000 | SYDNEY | +61 2 82498334 |
| CONNECTION MIGRATION CONSULTANTS | 4 Evans Street SANS SOUCI NSW 2219 Australia | 2219 | SANS SOUCI | +61 4 33509868 |
| COOKSLEY, XIAOHUA | 46 Woodhill Street CASTLE HILL NSW 2154 Australia | 2154 | CASTLE HILL | +61 4 13608339 |
| Corby Wallace Pty Limited | 62 Menai Road BANGOR NSW 2234 Australia | 2234 | BANGOR | +61 04 39475088 |
| Corinne M. Johnson | 18 Belltree Cres CASTLE HILL NSW 2154 Australia | 2154 | CASTLE HILL | +61 02 80642313 |
| COSMOS CONSULTING PTY LTD | Suite 702, Level 7 250 Pitt Street SYDNEY NSW 2000 Australia | 2000 | SYDNEY | +61 2 92831907 |
| CP SYDNEY | Suite 1, Level 6, Labor Council Bldg 383 Sussex Street SYDNEY NSW 2000 Australia | 2000 | SYDNEY | +61 2 92678522 |
| CPS Global Links Pty Ltd | 4/650 Pittwater Road BROOKVALE NSW 2100 Australia | 2100 | BROOKVALE | +61 2 99059480 |
| CRADDOCK MURRAY NEUMANN LAWYERS PTY LTD | Level 3, 131 York Street, SYDNEY NSW 2000 Australia | 2000 | SYDNEY | +61 2 82684000 |
| Supra Legal | Level 26, 1 Bligh Street SYDNEY NSW 2000 Australia | 2000 | SYDNEY | +61 2 8226 8664 |
| MICHAEL MCCRUDDEN SOLICITORS PTY LIMITED | Level 4, 67 Castlereagh Street Sydney NSW 2000 SYDNEY NSW 2000 Australia | 2000 | SYDNEY | +61 4 25328082 |
| MATHERSONS | Level 11 65 York Street SYDNEY NSW 2000 Australia | 2000 | SYDNEY | +61 2 80145815 |
| Gabriel Mackenzie | P.O.Box 9 NARRABEEN NSW 2101 Australia | 2101 | NARRABEEN | +61 4 07472745 |
| Parish Patience Bitel Immigration Lawyers | Level 3, 83 York Street SYDNEY NSW 2000 Australia | 2000 | SYDNEY | +61 2 9286 8700 |
| CRG Consulting Pty Ltd | 9/20 Burnham Place NORTH PARRAMATTA NSW 2151 Australia | 2151 | NORTH PARRAMATTA | +61 2 96835823 |
| Crossing Borders | 4/61 Sydney Road MANLY NSW 2095 Australia | 2095 | MANLY | +61 1300 79 64 62 |
| CROWN CORPORATE PTY LTD | 20 Invergowrie Close WEST PENNANT HILLS NSW 2125 Australia | 2125 | WEST PENNANT HILLS | +61 2 98996903 |
| Crowther Sim Lawyers | Suite 501, 185 Elizabeth Street SYDNEY NSW 2000 Australia | 2000 | SYDNEY | +61 2 92678800 |
| CS Legal Partners | Unit 13/2 Slough Ave SILVERWATER NSW 2128 Australia | 2128 | SILVERWATER | +61 4 16011040 |
| CS Migration | 29 Bakers Road CHURCH POINT NSW 2105 Australia | 2105 | CHURCH POINT | +61 4 14589738 |
| CSE Australia Pty Limited | Suite 604A, 32 York Street SYDNEY NSW 2000 Australia | 2000 | SYDNEY | +61 2 92995882 |
| CTS IMMIGRATION SERVICES PTY LTD | World Square 1311/87-89 Liverpool Street SYDNEY NSW 2000 Australia | 2000 | SYDNEY | +61 2 92627871 |
| D J Hegarty Consultants | Level 25 88 Phillip Street SYDNEY NSW 2000 Australia | 2000 | SYDNEY | +61 02 82110636 |
| D.X. Education and Migration Service | 6 MARY STREET RHODES NSW 2138 Australia | 2138 | RHODES | +61 4 25024444 |
| DADU EDUCATION & MIGRATION SERVICES | Suite 2 26 French Ave BANKSTOWN NSW 2200 Australia | 2200 | BANKSTOWN | +61 4 24663238 |
| Dahan Lawyers | Suite 6 Level 1 10 East Parade EASTWOOD NSW 2122 Australia | 2122 | EASTWOOD | +61 2 98040177 |
| Daluch Migration Consulting Pty. Ltd. | 18 Mansfield Way KELLYVILLE NSW 2155 Australia | 2155 | KELLYVILLE | +61 2 88249768 |
| D'Ambra Murphy Lawyers | Suite 601, Level 6 379-383 Pitt Street SYDNEY NSW 2000 Australia | 2000 | SYDNEY | +61 2 92645999 |
| Daniel Koh | Shop 4 / 22-24 Henley Road HOMEBUSH WEST NSW 2140 Australia | 2140 | HOMEBUSH WEST | +61 04 03428219 |
| Daniel Vehann Mok | 20/8 View Street WEST PENNANT HILLS NSW 2125 Australia | 2125 | WEST PENNANT HILLS | +61 04 12427228 |
| David Legal | 3 / 43 Harris Street FAIRFIELD NSW 2165 Australia | 2165 | FAIRFIELD | +61 2 97285678 |
| DAWN LEGAL | Unit 23, 52-56 Gray Street, 51817085934 KOGARAH NSW 2217 Australia | 2217 | KOGARAH | +61 4225 98495 |
| DD Visa and Education Specialist | Suite 44B, Level 3, 650 George Street SYDNEY NSW 2000 Australia | 2000 | SYDNEY | +61 2 92627991 |
| UNILAND MIGRATION | Suite 201, Level 2, 78 Liverpool Street SYDNEY NSW 2000 Australia | 2000 | SYDNEY | +61 2 92640881 |
| DEBIKA MIGRATION SERVICES | 39 Forsyth Street WEST RYDE NSW 2114 Australia | 2114 | WEST RYDE | +61 0 415882542 |
| Deloitte Tax Services Pty Ltd | Level 9 Grosvenor Place 225 George Street SYDNEY NSW 2000 Australia | 2000 | SYDNEY | +61 2 93227000 |
| DELOITTE TAX SERVICES PTY LTD | Grosvenor Place, Level 9, 225 George St SYDNEY NSW 2000 Australia | 2000 | SYDNEY | +61 2 9322 7000 |
| Denise Zheng Lawyers | Suite 17 , Level 1 104 Bathurst Street SYDNEY NSW 2000 Australia | 2000 | SYDNEY | +61 2 92835611 |
| DENISON TOYER PTY LTD | 32/ 301 Castlereagh Street SYDNEY NSW 2000 Australia | 2000 | SYDNEY | +61 2 92117002 |
| Dennis Kin Wah Wong | 87 Reservoir St SURRY HILLS NSW 2010 Australia | 2010 | SURRY HILLS | +61 2 92800120 |
| Dennis Michael Legal | U49/198 Marrickville Rd MARRICKVILLE NSW 2204 Australia | 2204 | MARRICKVILLE | +61 2 95683308 |
| Dennis Wong & Co | Suite 21, Level 1 3-9 Spring Street CHATSWOOD NSW 2067 Australia | 2067 | CHATSWOOD | +61 02 94133081 |
| Denro Pty Ltd | Suite 54 301 Castlereagh Street SYDNEY NSW 2000 Australia | 2000 | SYDNEY | +61 2 92127028 |
| Destiny Visa | Level 7, 36 Carrington Street SYDNEY NSW 2000 Australia | 2000 | SYDNEY | +61 0433 692522 |
| Dezarnaulds Basten | Level 5 154 Elizabeth Street SYDNEY NSW 2000 Australia | 2000 | SYDNEY | +61 2 92674688 |
| DH DU PONT IMMIGRATION SERVICES | Level 11 111 Elizabeth Street SYDNEY NSW 2000 Australia | 2000 | SYDNEY | +61 02 92327822 |
| DH Migration | 50 Ulundri Drive CASTLE HILL NSW 2154 Australia | 2154 | CASTLE HILL | +61 4 05127635 |
| Diamond Conway | Level 7 9 Hunter Street SYDNEY NSW 2000 Australia | 2000 | SYDNEY | +61 2 92228000 |
| DIAMOND INTERNATIONAL CONSULTING | 6 Hamilton St NORTH STRATHFIELD NSW 2137 Australia | 2137 | NORTH STRATHFIELD | +61 2 96437498 |
| Haylock Migration Pty Ltd | 86 Elliott Ave EAST RYDE NSW 2113 Australia | 2113 | EAST RYDE | +61 4 02654787 |
| Diaz & Diaz | Level 1 97 Main Street BLACKTOWN NSW 2148 Australia | 2148 | BLACKTOWN | +61 02 98315278 |
| DifferenceIT Pty Ltd | 908/78 Mountain Street Ultimo ULTIMO NSW 2007 Australia | 2007 | ULTIMO | +61 417 001174 |
| DILIGENCE EDUCATION & IMMIGRATION PTY LTD | SUITE 3 LEVEL 7, 377 SUSSEX ST SYDNEY NSW 2000 Australia | 2000 | SYDNEY | +61 2 91917595 |
| Diligence Lawyers & Migration Agents | 302/368 Sussex Street SYDNEY NSW 2000 Australia | 2000 | SYDNEY | +61 2 92677033 |
| DINA Lawyers | 36/34 Brookhollow Avenue Norwest Business Park BAULKHAM HILLS NSW 2153 Australia | 2153 | BAULKHAM HILLS | +61 2 88507646 |
| DINKHA, RIYADH | 19 Joseph wild road CARNES HILL NSW 2171 Australia | 2171 | CARNES HILL | +61 4 03561332 |
| DIRECT MIGRATION PTY. LTD | 5 CENTRE STREET, PENSHURST NSW 2222 Australia | 2222 | PENSHURST | +61 04 02681354 |
| S & K Migration | Suite 305 431 - 439 Sussex Street SYDNEY NSW 2000 Australia | 2000 | SYDNEY | +61 2 92811028 |
| Ernst & Young Services Pty Ltd | 200 George Street SYDNEY NSW 2000 Australia | 2000 | SYDNEY | +61 2 92485555 |
| Dispute Resolution Pty Ltd | 3/71 Archer St CHATSWOOD NSW 2067 Australia | 2067 | CHATSWOOD | +61 02 95579101 |
| DLA Piper Australia | Level 22 No.1 Martin Place SYDNEY NSW 2000 Australia | 2000 | SYDNEY | +61 2 92868000 |
| DLP Migration Services / Australia and New Zealand | LEVEL 1 392 BURWOOD RD 75534234657 BELMORE NSW 2192 Australia | 2192 | BELMORE | +61 02 97596896 |
| DLZ Lawyers Pty. Ltd. | Suite 505, Level 5 282 Victoria Avenue CHATSWOOD NSW 2067 Australia | 2067 | CHATSWOOD | +61 02 80653232 |
| DMA MIGRATION PTY. LTD. | Suite 402, 191 Clarence Street SYDNEY NSW 2000 Australia | 2000 | SYDNEY | +61 2 80381854 |
| DN & NT INTERNATIONAL STUDENT SERVICES | 1/313 Illawarra Rd MARRICKVILLE NSW 2204 Australia | 2204 | MARRICKVILLE | +61 2 95547237 |
| Visa Immigration Specialists Australia Pty Ltd | St Martins Tower, Suite 1703 Level 17, 31 Market Street SYDNEY NSW 2000 Australia | 2000 | SYDNEY | +61 2 90370883 |
| Dominic Sin | 302/208 Forest Road HURSTVILLE NSW 2220 Australia | 2220 | HURSTVILLE | +61 02 95802854 |
| Dong Zhai | 15 Fraser Road Normanhurst NSW NORMANHURST NSW 2076 Australia | 2076 | NORMANHURST | +61 4 22685975 |
| Dorrian & Co Lawyers | Suite 4, 459 New South Head Road DOUBLE BAY NSW 2028 Australia | 2028 | DOUBLE BAY | +61 2 80912410 |
| DOS Migration & Education Consulting Co. | Suite 517, Level 5 368 Sussex Street SYDNEY NSW 2000 Australia | 2000 | SYDNEY | +61 02 92837181 |
| Dove Migration Services | 39 Wattle Street PUNCHBOWL NSW 2196 Australia | 2196 | PUNCHBOWL | +61 02 97597633 |
| Dowson Turco Lawyers | Suite 15-16/572 King Street NEWTOWN NSW 2042 Australia | 2042 | NEWTOWN | +61 2 95193088 |
| DPN COMPANY SOLICITOR & ATTORNEY | 85 Evaline Street CAMPSIE NSW 2194 Australia | 2194 | CAMPSIE | +61 02 97186644 |
| Dr Immi Migration Agency | 15/103 GEORGE STREET PARRAMATTA NSW 2150 Australia | 2150 | PARRAMATTA | +61 4 29773222 |
| Dr Mary E Crock | 15 Cameron Avenue ARTARMON NSW 2064 Australia | 2064 | ARTARMON | +61 2 93510289 |
| Dr Shum's Migration Consultancy | Suite 303-305 451 Pitt Street SYDNEY NSW 2000 Australia | 2000 | SYDNEY | +61 2 92818133 |
| Dr VISA | Suite 13, Level 14, 528 Kent Street SYDNEY NSW 2000 Australia | 2000 | SYDNEY | +61 2 92830369 |
| IMIN FOCUS PTY LTD | Suite 13, Level 14, 528 Kent St SYDNEY NSW 2000 Australia | 2000 | SYDNEY | +61 2 92613993 |
| Dragon International Immigration Education | 4/67 Darlinghurst Road DARLINGHURST NSW 2010 Australia | 2010 | DARLINGHURST | +61 2 93313786 |
| DREAMS AUSTRALIA IMMIGRATION SERVICES | Suite - 1216B, Level 12, World Tower Commercial Suits 87-89 Liverpool Street SYDNEY NSW 2000 Australia | 2000 | SYDNEY | +61 2 89585211 |
| Drexler & Partner | Suite 11, Level 11 59 Goulburn Street SYDNEY NSW 2000 Australia | 2000 | SYDNEY | +61 2 92113399 |
| DRL LEGAL PTY LTD | 509/105 Ross Street GLEBE NSW 2037 Australia | 2037 | GLEBE | +61 02 91885101 |
| DTC Migration Consultant | Suite 6 11 Nelson Street FAIRFIELD NSW 2165 Australia | 2165 | FAIRFIELD | +61 2 97232077 |
| DTG Migration Services | Suite 1506A, Level 15, Tower 2 101 Grafton Street BONDI JUNCTION NSW 2022 Australia | 2022 | BONDI JUNCTION | +61 2 93869244 |
| DU AND ASSOCIATES LAWYERS PTY LTD | Suite 619 185 Elizabeth Street SYDNEY NSW 2000 Australia | 2000 | SYDNEY | +61 2 92838335 |
| DUY TAN IMMIGRATION CONSULTANCY | Office 8, Level 1, 90 John St CABRAMATTA NSW 2166 Australia | 2166 | CABRAMATTA | +61 2 97244602 |
| DYNAMIC CONSULTANCY PTY. LTD. | Suite 202A, Level 2, 368 Sussex Street SYDNEY NSW 2000 Australia | 2000 | SYDNEY | +61 468 375412 |
| DYNAMIC LEARNING PARTNERS PTY. LTD. | SUITE 8, 2 AUBURN ROAD AUBURN NSW 2144 Australia | 2144 | AUBURN | +61 4 30777734 |
| E K LAWYERS | 157 CANLEY VALE RD CANLEY HEIGHTS NSW 2166 Australia | 2166 | CANLEY HEIGHTS | +61 02 96301092 |
| VisaSmart Migration Services | Level 57, MLC Centre 19-29 Martin Place SYDNEY NSW 2000 Australia | 2000 | SYDNEY | +61 4 77181614 |
| Eanna Antoin O Ceallachain | Suite 2201, Level 22, Tower Two Westfield 101 Grafton Street BONDI JUNCTION NSW 2022 Australia | 2022 | BONDI JUNCTION | +61 2 80956406 |
| EAST/WEST LAWYERS PTY. LTD. | Suite 4 203 Canley Vale Road CANLEY HEIGHTS NSW 2166 Australia | 2166 | CANLEY HEIGHTS | +61 02 97559077 |
| Easy Migration Service Australia | 25 19 Owen Jones Row MENAI NSW 2234 Australia | 2234 | MENAI | +61 04 21106491 |
| Easy Migration Solutions | 10/8-10 Ewart Street MARRICKVILLE NSW 2204 Australia | 2204 | MARRICKVILLE | +61 431 876987 |
| Easy Visas Pty Ltd | Suite 32, Level 1, 50 Yeo Street NEUTRAL BAY NSW 2089 Australia | 2089 | NEUTRAL BAY | +61 2 94600822 |
| ED MIGRATION SERVICE CENTRE PTY LTD | 7 Telak Close NORTH WILLOUGHBY NSW 2068 Australia | 2068 | NORTH WILLOUGHBY | +61 02 0452371886 |
| EdAus Migration | Suit 305, 368 Sussex Street, SYDNEY NSW 2000 Australia | 2000 | SYDNEY | +61 2 0402826828 |
| Far East Migration Consultant Pty Ltd | Suite 103, Level 1 379-383 Pitt Street SYDNEY NSW 2000 Australia | 2000 | SYDNEY | +61 2 92680966 |
| Edmund Rice Centre Services | 15 Henley Road HOMEBUSH NSW 2140 Australia | 2140 | HOMEBUSH | +61 2 87624200 |
| Edmund Teng & Associates Lawyers | Suite 94, Level 9 420 Pitt Street SYDNEY NSW 2000 Australia | 2000 | SYDNEY | +61 2 92813850 |
| EduAction Consultants | Suit 106, Level 1 451 Pitt Street SYDNEY NSW 2000 Australia | 2000 | SYDNEY | +61 2 92122792 |
| Educare International Student Services Centre Pty. Ltd. | Suite 402 - 404, Dixon House 413 - 415 Sussex Street SYDNEY NSW 2000 Australia | 2000 | SYDNEY | +61 2 92800919 |
| Worldwide Education and Migration Services | Suite 502, 32 York St SYDNEY NSW 2000 Australia | 2000 | SYDNEY | +61 2 80840236 |
| Education First Migration Services | UNIT 2 34 NELSON STREET PENSHURST NSW 2222 Australia | 2222 | PENSHURST | +61 04 03435664 |
| Revelman Legal | Level 3, 131 Clarence Street SYDNEY NSW 2000 Australia | 2000 | SYDNEY | +61 2 82973680 |
| Edwards Consolidated Pty Ltd | 1 Jersey Lane, MATRAVILLE NSW 2036 Australia | 2036 | MATRAVILLE | +61 04 14311242 |
| EIC GLOBAL (AUSTRALIA) PTY LTD | Suite 508 Level 5, Manning Building, 451 Pitt St SYDNEY NSW 2000 Australia | 2000 | SYDNEY | +61 2 92815000 |
| Eight Rocks Consultant | 26 / 15A Belmore Street BURWOOD NSW 2134 Australia | 2134 | BURWOOD | +61 4 11100800 |
| EKOM IMMIGRATION SOLUTIONS PTY LTD | Suite 211, 12 Century Circuit BAULKHAM HILLS NSW 2153 Australia | 2153 | BAULKHAM HILLS | +61 4 47669873 |
| EL BAYSSARI, SAMIA-MARIE | SUITE 703, LEVEL 7 34 CHARLES ST (CNR OF PHILLIP & CHARLES ST ) PARRAMATTA NSW 2150 Australia | 2150 | PARRAMATTA | +61 4 12188080 |
| El Sadik Migration Services Pty. Ltd. | 120 Haldon Street LAKEMBA NSW 2195 Australia | 2195 | LAKEMBA | +61 2 97598855 |
| Elefteria Bratanis | 62 Stoney Creek Road, BEVERLY HILLS NSW 2209 Australia | 2209 | BEVERLY HILLS | +61 40 5725773 |
| ELIM MIGRATION AUSTRALIA PTY. LTD. | 2/1 Tarragundi Rd EPPING NSW 2121 Australia | 2121 | EPPING | +61 2 80656918 |
| Elite Immigration Consultancy Australia | Unit 41/ 61-89 Buckingham St. SURRY HILLS NSW 2010 Australia | 2010 | SURRY HILLS | +61 2 83847505 |
| Elite Lawyers & Associates | Suite 318, 250 Pitt Street SYDNEY NSW 2000 Australia | 2000 | SYDNEY | +61 2 83865348 |
| ELITE VOYAGE GROUP PTY. LTD. | Unit 2106, 7 Rider Boulevard, RHODES NSW 2138 Australia | 2138 | RHODES | +61 4 69848652 |
| Elpidio R Bautista Jr | 26 Spitz Avenue NEWINGTON NSW 2127 Australia | 2127 | NEWINGTON | +61 02 96482567 |
| Elson Pow & Associates | Level 5, 65 York Street SYDNEY NSW 2000 Australia | 2000 | SYDNEY | +61 2 92903388 |
| Embark Migration | Level 21 133 Castlereagh Street SYDNEY NSW 2000 Australia | 2000 | SYDNEY | +61 2 80068388 |
| Embrace Migration Services Pty Ltd | 24 Churchill Crescent ALLAMBIE HEIGHTS NSW 2100 Australia | 2100 | ALLAMBIE HEIGHTS | +61 4 10599000 |
| EMI Consulting | Suite 207, Level 2 250 Pitt Street SYDNEY NSW 2000 Australia | 2000 | SYDNEY | +61 04 33457887 |
| EMIC INTERNATIONAL CONSULTANCY PTY. LTD. | Level 8, Suite 9, 66 Goulburn Street, SYDNEY NSW 2000 Australia | 2000 | SYDNEY | +61 2 80060102 |
| KANDIAH, PREMALATHA | 528/26 Danks Street WATERLOO NSW 2017 Australia | 2017 | WATERLOO | +61 4 24421211 |
| SOUL MIGRATION PTY LTD | 43/ 10-18 Robertson Street SUTHERLAND NSW 2232 Australia | 2232 | SUTHERLAND | +61 4 03346450 |
| Employment Innovations Pty Ltd | Level 8, 11-17 York Street Sydney SYDNEY NSW 2000 Australia | 2000 | SYDNEY | +61 2 80308889 |
| EN PLUS LEGAL | 1 Vaughan St LIDCOMBE NSW 2141 Australia | 2141 | LIDCOMBE | +61 4 52580465 |
| ENDEAVOUR PARTNERS GROUP PTY LTD | 11B, 356 George Street WATERLOO NSW 2017 Australia | 2017 | WATERLOO | +61 4 05131081 |
| Enuovisa Education & Migration Group | 15A Felton Street TELOPEA NSW 2117 Australia | 2117 | TELOPEA | +61 02 80114399 |
| EPA GLOBAL | Suite 148, Level 2 418 Pitt Street SYDNEY NSW 2000 Australia | 2000 | SYDNEY | +61 2 95852942 |
| EPIC EDUCATION & MIGRATION SERVICES | 70 RAILWAY ROAD SYDENHAM NSW 2044 Australia | 2044 | SYDENHAM | +61 4 03108220 |
| Eric KC Wong and Company | Suite 33, Level 15, No. 60 Station St., PARRAMATTA NSW 2150 Australia | 2150 | PARRAMATTA | +61 02 88966282 |
| Ernst and Young Services Pty Ltd | 200 George Street SYDNEY NSW 2000 Australia | 2000 | SYDNEY | +61 2 92484227 |
| Erotokritos Likoudis | 6/35A Garden Street Belmore SURRY HILLS NSW 2010 Australia | 2010 | SURRY HILLS | +61 02 0414315855 |
| PLAYFAIR VISA AND MIGRATION | Level 5, 37 Bligh St SYDNEY NSW 2000 Australia | 2000 | SYDNEY | +61 2 92338899 |
| ESIC East Sea Immigration Consultancy Co. Pty. Ltd. | 523/8 Merriwa Street GORDON NSW 2072 Australia | 2072 | GORDON | +61 4 34288407 |
| Migration Downunder Pty Ltd | Suite 1003, Level 10, 815 Pacific Highway CHATSWOOD NSW 2067 Australia | 2067 | CHATSWOOD | +61 02 94195411 |
| ESR Legal | 9 Koongara Rd ROSEVILLE CHASE NSW 2069 Australia | 2069 | ROSEVILLE CHASE | +61 4 02969885 |
| Essential Migration Services | Level 12 210 George Street SYDNEY NSW 2000 Australia | 2000 | SYDNEY | +61 2 81880199 |
| ETIENNE LAWYERS | Level 57, MLC Centre, 19 Martin Place SYDNEY NSW 2000 Australia | 2000 | SYDNEY | +61 02 88452400 |
| EVE BUSINESS GROUP PTY LTD | Suite 1711 87 - 89 Liverpool Street SYDNEY NSW 2000 Australia | 2000 | SYDNEY | +61 2 92629299 |
| Everbright Migration Consulting | 84C Prince Charles Road FRENCHS FOREST NSW 2086 Australia | 2086 | FRENCHS FOREST | +61 2 94532158 |
| Evergreen Immigration Consulting | Suite 501A 332 Pitt Street SYDNEY NSW 2000 Australia | 2000 | SYDNEY | +61 2 92670604 |
| EVERSHARP GROUP PTY. LTD. | Suite 16/650 George Street SYDNEY NSW 2000 Australia | 2000 | SYDNEY | +61 4 58859072 |
| Executive Legal Pty Ltd | Suite 809, 185 Elizabeth Street SYDNEY NSW 2000 Australia | 2000 | SYDNEY | +61 1800 395342 |
| F J PRACTICE AND SERVICE PTY LTD | 5 Highland Avenue TOONGABBIE NSW 2146 Australia | 2146 | TOONGABBIE | +61 4 33183343 |
| Fairgo Migration Service | 5 Joffre St GYMEA BAY NSW 2227 Australia | 2227 | GYMEA BAY | +61 2 95382002 |
| FAR AND WIDE MIGRATION PTY LTD | Suite E, Lower Ground 280 Pitt Street SYDNEY NSW 2000 Australia | 2000 | SYDNEY | +61 2 92673866 |
| Herman Wan Ho Ho | Shop 2/ 312 Harris Street PYRMONT NSW 2009 Australia | 2009 | PYRMONT | +61 04 10310992 |
| FARAH LAWYERS | Level 6, Unit 4, 410 Chapel Rd BANKSTOWN NSW 2200 Australia | 2200 | BANKSTOWN | +6 2 97900700 |
| Farnam Immigration and Language Services | Suite 64 8/24 Kippax Street SURRY HILLS NSW 2010 Australia | 2010 | SURRY HILLS | +61 2 92113400 |
| FARSEER TRADING PTY LTD | 209 451 PITT ST HAYMARKET NSW 2000 Australia | 2000 | HAYMARKET | +61 02 92819889 |
| FAST TRACK CONSULTANCY PTY LTD | UNIT 7, 96-98 WIGRAM STREET HARRIS PARK NSW 2150 Australia | 2150 | HARRIS PARK | +61 2 87105786 |
| FASTVISA PTY LTD | 35 Clarence Street (c/o Berlitz) SYDNEY NSW 2000 Australia | 2000 | SYDNEY | +61 2 80064941 |
| L.K.F MIGRATION | SUITE 111, 98 BANKSTOWN CITY PLAZA BANKSTOWN NSW 2200 Australia | 2200 | BANKSTOWN | +61 4 34215454 |
| FCB Smart Visa | Level 11, 83 Mount St NORTH SYDNEY NSW 2060 Australia | 2060 | NORTH SYDNEY | +61 2 99225188 |
| FCB Smart Visa | Level 11, 83 Mount St NORTH SYDNEY NSW 2060 Australia | 2060 | NORTH SYDNEY | +61 2 99225188 |
| Fisher Cartwright Berriman Pty Limited | Level 11, 83 Mount St NORTH SYDNEY NSW 2060 Australia | 2060 | NORTH SYDNEY | +61 2 99225188 |
| New Continent Student and Migration Service Centre, Sydney | 3 Targo Road PENDLE HILL NSW 2145 Australia | 2145 | PENDLE HILL | +61 04 06631335 |
| VICTORIA & HANCOCK | Suite 801, Level 8 276 Pitt Street SYDNEY NSW 2000 Australia | 2000 | SYDNEY | +61 2 9267 5488 |
| Fedra Vasquez-Varon | 29 Leonard Street BLACKTOWN NSW 2148 Australia | 2148 | BLACKTOWN | +61 02 99207613 |
| Felix So Lawyers | Suite 1, Level 4 377-383 Sussex Street SYDNEY NSW 2000 Australia | 2000 | SYDNEY | +61 2 92627732 |
| Feng Li Aust | 713/401 Sussex Street HAYMARKET NSW 2000 Australia | 2000 | HAYMARKET | +61 2 92127206 |
| Fenglei Shen | 2/172-176 Rowe Street EASTWOOD NSW 2122 Australia | 2122 | EASTWOOD | +61 2 80686337 |
| FERNANDEZ LAWYERS | Station Arcade, Second Floor, Suite 2 24-44 Main Street, 19606654675 BLACKTOWN NSW 2148 Australia | 2148 | BLACKTOWN | +61 2 86787028 |
| Fernandez Lawyers | Suite 2, 24-44 Main Street BLACKTOWN NSW 2148 Australia | 2148 | BLACKTOWN | +61 2 86787028 |
| WB Legal Pty Ltd | Suite 602, Level 6 1 Castlereagh Street, Sydney SYDNEY NSW 2000 Australia | 2000 | SYDNEY | +61 2 80848341 |
| FINNANE, MICHAEL JOHN | Floor 2, Wentworth Chambers, 180 Phillip St SYDNEY NSW 2000 Australia | 2000 | SYDNEY | +61 02 89152025 |
| Firmstone & Associates | Suite 2, Level 3 22 Hunter Street PARRAMATTA NSW 2150 Australia | 2150 | PARRAMATTA | +61 2 96331967 |
| FIRST CHANNEL INTERNATIONAL PTY. LTD. | 3309/91-93 Liverpool street SYDNEY NSW 2000 Australia | 2000 | SYDNEY | +61 4 30166819 |
| First Choice Group Australia Pty Ltd | Suite 3, Level 10, 99 York Street SYDNEY NSW 2000 Australia | 2000 | SYDNEY | +61 2 92991774 |
| FIRST CHOICE VISA & EDUCATION SERVICE | 2/60A The BVD LAKEMBA NSW 2195 Australia | 2195 | LAKEMBA | +61 2 90902704 |
| First Class Migration Australia Pty Ltd | Level 1, 6/11 Waratah Street MONA VALE NSW 2103 Australia | 2103 | MONA VALE | +61 2 99996668 |
| FIRST LEGAL ONLINE PTY. LTD. | Suite 503, 22 Market Street SYDNEY NSW 2000 Australia | 2000 | SYDNEY | +61 2 91913157 |
| Flamarkjl Migration | Level 1, 88 South Parade AUBURN NSW 2144 Australia | 2144 | AUBURN | +61 2 96465580 |
| FLYING KANGAROO PTY LTD | Suite 402, 250 Pitt Street SYDNEY NSW 2000 Australia | 2000 | SYDNEY | +61 2 80213871 |
| Foresee Investment and Consulting Pty Ltd | Suite 702 368 Sussex Street SYDNEY NSW 2000 Australia | 2000 | SYDNEY | +61 2 89710262 |
| Fortune (Sydney) Pty Ltd | 286 Bobbin Head Road NORTH TURRAMURRA NSW 2074 Australia | 2074 | NORTH TURRAMURRA | +61 4 13512608 |
| FORTUNE CONSULTING SERVICES PTY. LTD. | 15/7 birmingham ave VILLAWOOD NSW 2163 Australia | 2163 | VILLAWOOD | +61 04 06060682 |
| HT MIGRATION PTY. LTD. | Suite 403/303 Pitt street SYDNEY NSW 2000 Australia | 2000 | SYDNEY | +61 2 80041419 |
| Four Corners Emigration (Australia) Pty Ltd | Level 9, 210 George St, SYDNEY NSW 2000 Australia | 2000 | SYDNEY | +61 2 89040100 |
| FOXTEL MANAGEMENT PTY LIMITED | 5 Thomas Holt Drive NORTH RYDE NSW 2113 Australia | 2113 | NORTH RYDE | +61 4 09318954 |
| FR INTERNATIONAL CULTURE & EDUCATION EXCHANGE CENTRE | Suite 513, 368 Sussex Street SYDNEY NSW 2000 Australia | 2000 | SYDNEY | +61 2 9267 6668 |
| Vania Isabel da Costa Gomes Jacinto | Level 13, 135 King Street, Sydney, NSW 2000 SYDNEY NSW 2000 Australia | 2000 | SYDNEY | +61 406 148868 |
| OzBound Migration | Suite 1A. Level 2 802 Pacific Highway GORDON NSW 2072 Australia | 2072 | GORDON | +61 13 00657714 |
| FROHLICH, ROBERT VINCENT WALTER | 78 Kenneth Street LONGUEVILLE NSW 2066 Australia | 2066 | LONGUEVILLE | +61 4 00236487 |
| FT Tran Solicitor | Suite 8 - Level 2 2-4 Fetherstone Street BANKSTOWN NSW 2200 Australia | 2200 | BANKSTOWN | +61 02 97931600 |
| FU, ZHENG | 16 KIAH PLACE BAULKHAM HILLS NSW 2153 Australia | 2153 | BAULKHAM HILLS | +61 4 25661229 |
| FUSION LEGAL PTY. LTD. | 402/299 Sussex Street SYDNEY NSW 2000 Australia | 2000 | SYDNEY | +61 0 1300 661 858 |
| Future First Migration and Education Services | Suite 25 650 George Street SYDNEY NSW 2000 Australia | 2000 | SYDNEY | +61 2 92610202 |
| FUTURELEGAL PTY. LTD | Unit 45, 2 O'Connell Street PARRAMATTA NSW 2150 Australia | 2150 | PARRAMATTA | +61 4 99902421 |
| FUTURELINK INTERNATIONAL COMPANY PTY LTD | Level 3 478 George Street SYDNEY NSW 2000 Australia | 2000 | SYDNEY | +61 413 125682 |
| Futurelink Visa & Migration Services | 111 Murriverie Road NORTH BONDI NSW 2026 Australia | 2026 | NORTH BONDI | +61 4 12243379 |
| Shamser Thapa & Associates | Suite 25, Level 1, 181 Church Street PARRAMATTA NSW 2150 Australia | 2150 | PARRAMATTA | +61 2 86610010 |
| G J FONG PTY. LIMITED | Level 5 650 George Street SYDNEY NSW 2000 Australia | 2000 | SYDNEY | +61 2 92831188 |
| GA Lawyers | Level 1, 254 Kingsgrove Road KINGSGROVE NSW 2208 Australia | 2208 | KINGSGROVE | +61 2 95548111 |
| GALAXY EDUCATION AND MIGRATION SERVICES (GEM) PTY. LTD. | SUITE 8, LEVEL 3, 142 CLARENCE STREET SYDNEY NSW 2000 Australia | 2000 | SYDNEY | +61 2 92625109 |
| Galaxy Immigration Consulting Australia | Level 5, Suite 10 Strathfield Plaza, 11 The Boulevarde STRATHFIELD NSW 2135 Australia | 2135 | STRATHFIELD | +61 02 97466371 |
| YML Group Migration Pty Ltd | Suite 2204, Level 22 520 Oxford Street BONDI JUNCTION NSW 2022 Australia | 2022 | BONDI JUNCTION | +61 2 83834400 |
| GALLUZZO LAWYERS | Suite 8, Level 3 26 Castlereagh Street Liverpool LIVERPOOL NSW 2170 Australia | 2170 | LIVERPOOL | +61 02 98225678 |
| GAO, YIFAN | UNIT 12, 37 FORSTER STREET WEST RYDE NSW 2114 Australia | 2114 | WEST RYDE | +61 4 30408352 |
| Garry Seo & Associates | Suite 13, 103 Majors Bay Road CONCORD NSW 2137 Australia | 2137 | CONCORD | +61 02 97430766 |
| Gary Allan Levine | 138 Clyde Street NORTH BONDI NSW 2026 Australia | 2026 | NORTH BONDI | +61 4 411117272 |
| GATEWAY LAW & MIGRATION AUSTRALIA PTY LTD | Suite 22, Level 1, 4-10 Selems Parade REVESBY NSW 2212 Australia | 2212 | REVESBY | +61 2 97721333 |
| Gateway Migration Solution | Level 21, 133 Castlereagh Street SYDNEY NSW 2000 Australia | 2000 | SYDNEY | +61 2 80893173 |
| GE LEGAL & MIGRATION SERVICES PTY LTD | 3 Spring Street, SYDNEY NSW 2000 Australia | 2000 | SYDNEY | +61 2 82494462 |
| GEA Lawyers | Suite 42, 47 Neridah Street CHATSWOOD NSW 2067 Australia | 2067 | CHATSWOOD | +61 2 80658988 |
| GEA LAWYERS PTY. LTD. | 42/47 Neridah Street CHATSWOOD NSW 2067 Australia | 2067 | CHATSWOOD | +61 02 80658988 |
| GEC Consultants Pty Ltd | 5.05/ 5 Celebration Drive BELLA VISTA NSW 2153 Australia | 2153 | BELLA VISTA | +61 02 98360040 |
| GEEK CONSULTING (AUST) PTY. LTD. | 13 Buckland Ave CARLINGFORD NSW 2118 Australia | 2118 | CARLINGFORD | +61 04 11018345 |
| GEImmi Services | Level 3, Suite 1-2 539 Kent St SYDNEY NSW 2000 Australia | 2000 | SYDNEY | +61 4 04511809 |
| GENIUS LEGAL INTERNATIONAL PTY. LTD. | Suite 806, Level 8, 368 Sussex Street SYDNEY NSW 2000 Australia | 2000 | SYDNEY | +61 2 83877952 |
| GENUINE EDUCATION & MIGRATION SOLUTIONS | Level 2, ST202, 368 Sussex Street SYDNEY NSW 2000 Australia | 2000 | SYDNEY | +61 02 85420155 |
| LEGAL EDGE AUSTRALIA PTY LTD | 1/17 William Street FAIRFIELD NSW 2165 Australia | 2165 | FAIRFIELD | +61 2 91190931 |
| George Lombard Consultancy Pty Ltd | 3/13 Lackey St SUMMER HILL NSW 2130 Australia | 2130 | SUMMER HILL | +61 2 97990085 |
| GEORGE, MARCIA | 9 Roach Street ARNCLIFFE NSW 2205 Australia | 2205 | ARNCLIFFE | +61 4 01854425 |
| Geronimo & Associates Solicitors & Conveyancers | 11/ 2 O'Connell Street PARRAMATTA NSW 2150 Australia | 2150 | PARRAMATTA | +61 2 98919008 |
| GESS Australia | Rockdale Gardens, Iris Tower, SHOP 2, 5 KEATS AVE ROCKDALE NSW 2216 Australia | 2216 | ROCKDALE | +61 02 8387 7701 |
| Get Me A Visa | 19 Kibo Road REGENTS PARK NSW 2143 Australia | 2143 | REGENTS PARK | +61 4 03053234 |
| GetAustraliaVisa | 18A Glory Road GLENFIELD NSW 2167 Australia | 2167 | GLENFIELD | +61 4 33876176 |
| GGK Migration Services | 12A Kennington Oval AUBURN NSW 2144 Australia | 2144 | AUBURN | +61 2 96446281 |
| Giant Star | 14 Baltimore road MORTDALE NSW 2223 Australia | 2223 | MORTDALE | +61 4 04818878 |
| Gibsons Lawyers | Level 13 210 George Street SYDNEY NSW 2000 Australia | 2000 | SYDNEY | +61 2 92514888 |
| GIFFORD, MAYURACHAT | 20 Turner Street REDFERN NSW 2016 Australia | 2016 | REDFERN | +61 4 22806891 |
| Gilbert and Tobin | Level 35, Tower Two, International Towers Sydney 200 Barangaroo Avenue BARANGAROO NSW 2000 Australia | 2000 | BARANGAROO | +61 2 92634010 |
| Gilton Valeo Pty Ltd | Suite 301, Level 3, 49 York Street SYDNEY NSW 2000 Australia | 2000 | SYDNEY | +61 2 92994900 |
| Giti Migration Services | 4, 113 Graham St BERALA NSW 2141 Australia | 2141 | BERALA | +61 4 3736011 |
| Glissan and Associates Lawyers | Level 13, 135 King Street SYDNEY NSW 2000 Australia | 2000 | SYDNEY | +61 2 89737500 |
| GLITF NSW Inc. | The ACON Building 414 Elizabeth Street SURRY HILLS NSW 2010 Australia | 2010 | SURRY HILLS | +61 2 92834031 |
| GLOBAL ASSIST MIGRATION SERVICES PTY LTD | 3/9 Watergum Way CHULLORA NSW 2190 Australia | 2190 | CHULLORA | +61 2 96428955 |
| GLOBAL CITIZENS MIGRATION SERVICES PTY LTD | Suite 202, 410 Elizabeth St SURRY HILLS NSW 2010 Australia | 2010 | SURRY HILLS | +61 2 92113877 |
| Global Connect Consulting Services | Level 32, 101 Miller Street NORTH SYDNEY NSW 2060 Australia | 2060 | NORTH SYDNEY | +61 2 89122132 |
| Global Consult | 4.02/100 Clarence street SYDNEY NSW 2000 Australia | 2000 | SYDNEY | +61 2 89586749 |
| Global Education and Immigration Centre | Suite 309 / 401 Sussex Street SYDNEY NSW 2000 Australia | 2000 | SYDNEY | +61 2 92816299 |
| Global Education and Migration Agency (GEM Agency) | Level 3 81 Flushcombe Road BLACKTOWN NSW 2148 Australia | 2148 | BLACKTOWN | +61 4 69369540 |
| Global Immigration & Visa Solutions | 6/253 Dunmore St PENDLE HILL NSW 2145 Australia | 2145 | PENDLE HILL | +61 2 98964835 |
| GLOBAL MIGRATION AND EDUCATION SERVICES AUSTRALIA PTY LTD | 73 Kameruka Rd NORTHBRIDGE NSW 2063 Australia | 2063 | NORTHBRIDGE | +61 2 80037598 |
| Global Migration Partners | Level 8, 65 York Street SYDNEY NSW 2000 Australia | 2000 | SYDNEY | +61 02 83241423 |
| Global United Enterprise Pty Ltd | Shop 1 691 Anzac Parade MAROUBRA NSW 2035 Australia | 2035 | MAROUBRA | +61 2 93143133 |
| GLOBAL VISA HELP | 14/ 22 CRYSTAL STREET WATERLOO NSW 2017 Australia | 2017 | WATERLOO | +61 02 83992023 |
| Global Visa Services | 33 Albion Street HARRIS PARK NSW 2150 Australia | 2150 | HARRIS PARK | +61 2 88723333 |
| GLOBAL VISION CONSULTANCY PTY. LTD. | Suite 401, 368 Sussex Street SYDNEY NSW 2000 Australia | 2000 | SYDNEY | +61 2 92996372 |
| GLOBANCY PTY LTD | Suite 14, Level 15 327 Pitt Street SYDNEY NSW 2000 Australia | 2000 | SYDNEY | +61 02 80950535 |
| GLOBE EDUCATION MARKETING CONSULTANTS PTY LTD | Level 1, 802 George Street SYDNEY NSW 2000 Australia | 2000 | SYDNEY | +61 2 92124333 |
| GLORY CONSULTANCY | 43 George Street PARRAMATTA NSW 2150 Australia | 2150 | PARRAMATTA | +61 2 96873522 |
| GMH LEGAL PTY LTD | Level 3, Suite 309-310 13A Montgomery Street KOGARAH NSW 2217 Australia | 2217 | KOGARAH | +61 2 95870458 |
| Gnana-Karan Solicitors and Barristers | 57c Boronia Street SOUTH WENTWORTHVILLE NSW 2145 Australia | 2145 | SOUTH WENTWORTHVILLE | +61 2 96369055 |
| GNC CONSULTING AUSTRALIA PTY LTD | 5209 84 Belmore Street RYDE NSW 2112 Australia | 2112 | RYDE | +61 2 80907820 |
| Visayab Migration Services | Suite 708, Level 7 159-175 Church St PARRAMATTA NSW 2150 Australia | 2150 | PARRAMATTA | +61 2 96591694 |
| GoGetVisa | Unit 105 / 32 Refinery Drive PYRMONT NSW 2009 Australia | 2009 | PYRMONT | +61 4 35771949 |
| GOH LAWYERS | Level 6, Suite 57, World Square 650 George Street SYDNEY NSW 2000 Australia | 2000 | SYDNEY | +61 2 92831998 |
| GOLDBERG 8 CONSULTING | Suite 7, 61 Moore St LIVERPOOL NSW 2170 Australia | 2170 | LIVERPOOL | +61 02 96023332 |
| GOLDEN ACACIA MIGRATION PTY LTD | Suite 501, Level 5 2 Barrack St SYDNEY NSW 2000 Australia | 2000 | SYDNEY | +61 2 91885808 |
| Golden Cross Education & Immigration Centre | Suite 206 368 Sussex Street SYDNEY NSW 2000 Australia | 2000 | SYDNEY | +61 02 92832998 |
| Golden Dragon Migration Solutions | 39/23-31 Hornsey Road HOMEBUSH WEST NSW 2140 Australia | 2140 | HOMEBUSH WEST | +61 2 97463699 |
| GOLDEN KANGAROO INTERNATIONAL PTY. LTD. | 6/20 Clifford Street MOSMAN NSW 2088 Australia | 2088 | MOSMAN | +61 2 99698288 |
| Golden Quarter Australia Consulting Services | 5/18-20 Knocklayde Street ASHFIELD NSW 2131 Australia | 2131 | ASHFIELD | +61 4 30102802 |
| GOLDEN TIMES | Suite 811 401-403 Sussex Street SYDNEY NSW 2000 Australia | 2000 | SYDNEY | +61 2 92804997 |
| GOLDER ASSOCIATES PTY. LTD. | 124 Pacific Highway St. Leonards, New South Wales ST LEONARDS NSW 2065 Australia | 2065 | ST LEONARDS | +61 2 94783900 |
| Goldsmith Lawyers | Level 8, Bligh Chambers 25 Bligh Street SYDNEY NSW 2000 Australia | 2000 | SYDNEY | +61 2 92334766 |
| GONDWANA LAWYERS PTY LTD | Unit 33, Level 1, Civic Arcade 48-50 George Street Parramatta NSW 2150 PARRAMATTA NSW 2150 Australia | 2150 | PARRAMATTA | +61 2 98937401 |
| Gongshin Migration Services | Suite 606, 321 Pitt Street, SYDNEY NSW 2000 Australia | 2000 | SYDNEY | +61 02 92676055 |
| Good Day Study | Suite 601, 233 Castlereagh St SYDNEY NSW 2000 Australia | 2000 | SYDNEY | +61 2 86685154 |
| Leoncini & Associates | 152 Connells Point Road CONNELLS POINT NSW 2221 Australia | 2221 | CONNELLS POINT | +61 4 34740724 |
| Goodwin & Co Lawyers Pty Ltd | Suite 5.03 15 Castlereagh Street SYDNEY NSW 2000 Australia | 2000 | SYDNEY | +61 2 92234880 |
| Gordon Wells & Co Solicitors | Level 5 60 York Street SYDNEY NSW 2000 Australia | 2000 | SYDNEY | +61 2 92902390 |
| GOUNDER AND ASSOCIATES | Suite 6, 153 George Street LIVERPOOL NSW 2170 Australia | 2170 | LIVERPOOL | +61 2 96008535 |
| GRACE IMMIGRATION CONSULTING PTY LTD | Level 26 44 Market Street SYDNEY NSW 2000 Australia | 2000 | SYDNEY | +61 2 86440640 |
| Grace Migration Consulting | Suite 5, Level 4, Strathfield Plaza 11 The Boulevarde STRATHFIELD NSW 2135 Australia | 2135 | STRATHFIELD | +61 2 97637726 |
| Granger Australia Pty Limited | Suite 405, Level 4, Easts Tower 9-13 Bronte Road BONDI JUNCTION NSW 2022 Australia | 2022 | BONDI JUNCTION | +61 02 93898610 |
| Gravitate Group | 16 Ross Street NORTH CURL CURL NSW 2099 Australia | 2099 | NORTH CURL CURL | +61 02 99071924 |
| GREAT LANDS INVESTMENT PTY. LTD. | 104/299 Sussex Street SYDNEY NSW 2000 Australia | 2000 | SYDNEY | +61 2 85424040 |
| Great Win International Pty Ltd | Suite 92 420 Pitt Street SYDNEY NSW 2000 Australia | 2000 | SYDNEY | +61 2 92811810 |
| Griffith Holdings & Associates Pty Ltd | Suite 803 109 Pitt Street SYDNEY NSW 2000 Australia | 2000 | SYDNEY | +61 02 92169080 |
| GRUBISA, DOMINIQUE | 400 Bobbin Head Rd, NORTH TURRAMURRA NSW 2074 Australia | 2074 | NORTH TURRAMURRA | +61 4 88110636 |
| GUI, YAN | Suite 1309, Level 13, World Tower, 87-89 Liverpool Street SYDNEY NSW 2000 Australia | 2000 | SYDNEY | +61 4 52608968 |
| GULMOHAR EDUCATION AND MIGRATION SERVICES PTY. LTD. | Suite 502, Level 5, 155 Castlereagh Street SYDNEY NSW 2000 Australia | 2000 | SYDNEY | +61 2 80653869 |
| GUO, YUXIN | 1/ 29-31 Green Street KOGARAH NSW 2217 Australia | 2217 | KOGARAH | +61 4 31879856 |
| VMS GLOBAL | Suite 1502, Level 15 447 Kent St SYDNEY NSW 2000 Australia | 2000 | SYDNEY | +61 2 89578783 |
| Orchid Migration and Education Services | Suite 111, Level 11, 420 Pitt Street SYDNEY NSW 2000 Australia | 2000 | SYDNEY | +61 4 13232786 |
| H. Hazrati Consultancy Services | 29 Moira Crescent CLOVELLY NSW 2031 Australia | 2031 | CLOVELLY | +61 02 96654881 |
| H.K HUSSEINI & CO | 5/14 Spencer Street FAIRFIELD NSW 2165 Australia | 2165 | FAIRFIELD | +61 2 97239850 |
| Hala Saab | 17 Victoria Street TURRELLA NSW 2205 Australia | 2205 | TURRELLA | +61 4 22321788 |
| HALAS LAWYERS PTY LTD | 2 A Banksia Road GREENACRE NSW 2190 Australia | 2190 | GREENACRE | +61 2 89647445 |
| Legal Migration Services | Level 4 491 Kent Street SYDNEY NSW 2000 Australia | 2000 | SYDNEY | +61 2 92611388 |
| Hallmark Immigration | Suite 15, Level 2 103 George Street PARRAMATTA NSW 2150 Australia | 2150 | PARRAMATTA | +61 2 96138326 |
| Hanaro Migration Services | Suite 7A, Level 6 Strathfield Plaza 11 The Boulevarde STRATHFIELD NSW 2135 Australia | 2135 | STRATHFIELD | +61 2 83873544 |
| Hanwha Immigration Consultants | Suite 713 368 Sussex Street SYDNEY NSW 2000 Australia | 2000 | SYDNEY | +61 02 92670618 |
| Harbourlight Migration Services | 98 Manor Road HORNSBY NSW 2077 Australia | 2077 | HORNSBY | +61 2 94821392 |
| HARBOURSIDE LEGAL SERVICES PTY LIMITED | Suite 801, 89 York Street SYDNEY NSW 2000 Australia | 2000 | SYDNEY | +61 2 99556692 |
| Harish Prasad & Associates Pty Ltd | Level 1 146 Pennant Street PARRAMATTA NSW 2150 Australia | 2150 | PARRAMATTA | +61 2 98908288 |
| Harolds Migration Agency | 784 Woodville Rd VILLAWOOD NSW 2163 Australia | 2163 | VILLAWOOD | +61 02 97550949 |
| Harpreet K Kandhola | 12/227 TARGO ROAD GIRRAWEEN NSW 2145 Australia | 2145 | GIRRAWEEN | +00 61 0432610008 |
| Harris & Company | Level 6, 68 Pitt Street SYDNEY NSW 2000 Australia | 2000 | SYDNEY | +61 02 92618533 |
| Hayashi & Hong Lawyers | Level 5 32 Martin Place SYDNEY NSW 2000 Australia | 2000 | SYDNEY | +61 02 92331411 |
| Hazan Hollander | Level 10, 16 O'Connell Street SYDNEY NSW 2000 Australia | 2000 | SYDNEY | +61 2 92334266 |
| HE, YONGHAO | 10/342A Marrickville Road MARRICKVILLE NSW 2204 Australia | 2204 | MARRICKVILLE | +61 4 20949000 |
| HECT Education | Suite 111, Level 1, 4-10 Goulburn Street SYDNEY NSW 2000 Australia | 2000 | SYDNEY | +61 2 91130858 |
| HEDGES BHATTY MIGRATION SERVICES | Suite 214, level 2 111 Harrington Street THE ROCKS NSW 2000 Australia | 2000 | THE ROCKS | +61 2 80693400 |
| Hemisphere Migration | 73 Broughton st CONCORD NSW 2137 Australia | 2137 | CONCORD | +61 4 52473808 |
| Hemphill & Co Investment & Consultancy | 7A 21 Thornton Street DARLING POINT NSW 2027 Australia | 2027 | DARLING POINT | +61 2 93623549 |
| HENGFAM PTY. LIMITED | Suite 802, Level 8 276 Pitt Street SYDNEY NSW 2000 Australia | 2000 | SYDNEY | +61 2 92674977 |
| Henry Davis York | 44 Martin Place, SYDNEY NSW 2000 Australia | 2000 | SYDNEY | +61 2 99476000 |
| Herbert Choy & Co. | Suite 26, Level 2 359-361 Pitt Street SYDNEY NSW 2000 Australia | 2000 | SYDNEY | +61 02 92835566 |
| Hies Huaming's Immigration & Education Services Pty. Ltd. | Suite 311/ 250 Pitt Street SYDNEY NSW 2000 Australia | 2000 | SYDNEY | +61 2 89708604 |
| HIGHFIELD GLOBAL PTY LTD | 31 Arlington Ave CASTLE HILL NSW 2154 Australia | 2154 | CASTLE HILL | +61 2 86771092 |
| Hijwel Migration Lawyers Pty Ltd | Level 11, 65 York Street SYDNEY NSW 2000 Australia | 2000 | SYDNEY | +61 02 90439934 |
| Hillman & Veni��re Lawyers | Suite 1803, Level 3 109 Pitt Street SYDNEY NSW 2000 Australia | 2000 | SYDNEY | +61 2 92328392 |
| HILLMAN & VENIERE LAWYERS PTY LTD | Suite 1803, Level 3 109 Pitt Street SYDNEY NSW 2000 Australia | 2000 | SYDNEY | +61 2 92328392 |
| Hinchinbrook - Accounting and Taxation Services | 146 Wilson Road HINCHINBROOK NSW 2168 Australia | 2168 | HINCHINBROOK | +61 2 96081622 |
| Hitchcock & Associates | Tower A, Zenith Centre, 1905/821 Pacific Hwy, Chatswood NSW 2067 CHATSWOOD NSW 2067 Australia | 2067 | CHATSWOOD | +61 2 84408330 |
| Hitchcock and Associates | Suite 1905, Level 19, Tower A, Zenith Centre 821 Pacific Highway CHATSWOOD NSW 2067 Australia | 2067 | CHATSWOOD | +61 2 84408330 |
| HIV/AIDS LEGAL CENTRE | 414 Elizabeth Street SURRY HILLS NSW 2010 Australia | 2010 | SURRY HILLS | +61 2 92062060 |
| Ho Yi Lee | 18 Frances Avenue STRATHFIELD SOUTH NSW 2136 Australia | 2136 | STRATHFIELD SOUTH | +61 4 33529023 |
| HO, CECILIA | Suite 5.01, Level 5, 32 Martin Pl c/- Maxim Legal Pty Ltd, SYDNEY NSW 2000 Australia | 2000 | SYDNEY | +61 4 20288329 |
| IST EDUCATION AND MIGRATION SERVICES PTY. LTD. | level 1, Suite 14, 46 Hill Street CABRAMATTA NSW 2166 Australia | 2166 | CABRAMATTA | +61 02 87643788 |
| HODGKINSON MCINNES LEGAL PTY LTD | Level 21, 201 Elizabeth Street SYDNEY NSW 2000 Australia | 2000 | SYDNEY | +61 2 82677300 |
| Holman Webb Lawyers | Level 17 123 Pitt Street SYDNEY NSW 2000 Australia | 2000 | SYDNEY | +61 2 93908000 |
| Home Migration Services Pty Ltd | Suite 1714, Level 17 Australia Square Tower 264 George Street SYDNEY NSW 2000 Australia | 2000 | SYDNEY | +61 2 92520449 |
| HONOUR LEGAL PTY LTD | Suite 59A/104 Bathurst Street SYDNEY NSW 2000 Australia | 2000 | SYDNEY | +61 2 80949219 |
| Hope Immigration Lawyers & Migration Agents | Office 1352, Level 13, 2 Park Street SYDNEY NSW 2000 Australia | 2000 | SYDNEY | +61 2 90047925 |
| Hope International | Suite 3 & 4. Ground Floor 48 Macquarie Street PARRAMATTA NSW 2150 Australia | 2150 | PARRAMATTA | +61 2 96876777 |
| Houssam Hayba | Suite 9, First Floor, 46-48 Restwell St BANKSTOWN NSW 2200 Australia | 2200 | BANKSTOWN | +61 04 16884686 |
| HOWARD DONATIELLO & HUET IMMIGRATION SPECIALISTS PTY LTD | Level 1, 2 William Street FAIRFIELD NSW 2165 Australia | 2165 | FAIRFIELD | +61 02 97242144 |
| HP MIGRATION & EDUCATION AGENCY | 1 Lindfield Ave CONCORD NSW 2137 Australia | 2137 | CONCORD | +61 2 97063019 |
| HSCFY LAWYERS | PO BOX 20981 WORLD SQUARE NSW 2002 Australia | 2002 | WORLD SQUARE | +61 4 21389275 |
| HTT LAW FIRM PTY. LTD. | Suite 1 & 2 2 Arthur Street CABRAMATTA NSW 2166 Australia | 2166 | CABRAMATTA | +61 02 97264388 |
| Huang Medical and Legal Services | Suite 6/225 Queen St HURLSTONE PARK NSW 2193 Australia | 2193 | HURLSTONE PARK | +61 2 97999787 |
| HUANG, MAN JIAN | 319/22 Charles St PARRAMATTA NSW 2150 Australia | 2150 | PARRAMATTA | +61 4 13631098 |
| Shiran Wang | 98 West Street SOUTH HURSTVILLE NSW 2221 Australia | 2221 | SOUTH HURSTVILLE | +61 4 33970725 |
| Hub Education Pty Ltd | Suite 602 99 Bathurst Street SYDNEY NSW 2000 Australia | 2000 | SYDNEY | +61 02 92837738 |
| Human Rights for All | PO Box 391 LINDFIELD NSW 2070 Australia | 2070 | LINDFIELD | +61 4 00635110 |
| HUNTER FLOOD LAWYERS PTY LTD | Suite 8, Chancery Chambers 8 Belgrave Street MANLY NSW 2095 Australia | 2095 | MANLY | +61 02 99760225 |
| Hyundae Consulting | 5 Empire Crt CARLINGFORD NSW 2118 Australia | 2118 | CARLINGFORD | +61 02 98902419 |
| I Global Opportunities (Australia) | 1 Archer Street BLACKTOWN NSW 2148 Australia | 2148 | BLACKTOWN | +61 2 96728859 |
| IAE Migration Consultants | Suite 1 & 2, Level 3, Chinatown Centre 405-411 Sussex Street HAYMARKET NSW 2000 Australia | 2000 | HAYMARKET | +61 02 92675252 |
| IDP Education Pty Ltd | G/F, 191-199 Thomas Street HAYMARKET NSW 2000 Australia | 2000 | HAYMARKET | +61 2 82603300 |
| IEN Globe Australia Pty Limited | Suite 1614 87-89 Liverpool Street SYDNEY NSW 2000 Australia | 2000 | SYDNEY | +61 2 92678688 |
| IES Sydney Pty Ltd | 401/ 630 George Street SYDNEY NSW 2000 Australia | 2000 | SYDNEY | +61 4 02792908 |
| IHS Law | 2A Wilga Street WEST PENNANT HILLS NSW 2125 Australia | 2125 | WEST PENNANT HILLS | +61 2 80907516 |
| Imex Australia Pty. Limited | Suite 46A , Level 4 332 Pitt Street SYDNEY NSW 2000 Australia | 2000 | SYDNEY | +61 2 92678779 |
| IMMI OZ | Suite 60, Level 6 104 Bathurst Street SYDNEY NSW 2000 AUSTRALIA | 2000 | SYDNEY | +61 02 92675005 |
| Immi Visa Pty Ltd | Suite 11, 3 A Railway Parade North KOGARAH NSW 2217 Australia | 2217 | KOGARAH | +61 4 33509853 |
| IMMIADVISOR PTY LTD | 283/298 Sussex Street SYDNEY NSW 2000 Australia | 2000 | SYDNEY | +61 4 66683104 |
| IMMIGATE SOLUTIONS PTY. LTD. | Suite 20.05/ Level 20 1 Market St SYDNEY NSW 2000 Australia | 2000 | SYDNEY | +61 4 05394897 |
| Immigrant Women's Speakout AssociationOf New South Wales Inc | PO Box 9031 HARRIS PARK NSW 2150 Australia | 2150 | HARRIS PARK | +61 02 96358022 |
| Immigration Advice & Rights Centre Inc | Level 5, 362 Kent Street SYDNEY NSW 2000 Australia | 2000 | SYDNEY | +61 2 82340700 |
| Immigration and Education Service Centre | Suite 602, 431 Sussex Street SYDNEY NSW 2000 Australia | 2000 | SYDNEY | +61 4 03100991 |
| Immigration Experts Australia Pty. Ltd. | Level 10, Suite 1005 50 Clarence Street SYDNEY NSW 2000 Australia | 2000 | SYDNEY | +61 2 92791289 |
| IMMIGRATION INFORMATION CENTRE PTY LTD | Suite 305, Level 3 74 Pitt St SYDNEY NSW 2000 Australia | 2000 | SYDNEY | +61 4 55229559 |
| Immigration Master Pty Ltd | 2 / 105 Wigram Street HARRIS PARK NSW 2150 Australia | 2150 | HARRIS PARK | +61 2 86770838 |
| IMMIGRATION SERVICES CENTRE (AUSTRALIA & NEW ZEALAND) | Suite 1408, 370 Pitt Street SYDNEY NSW 2000 Australia | 2000 | SYDNEY | +61 2 9283 8888 |
| IMMIGRATION SOLUTIONS LAWYERS PTY LTD | Suite 1304, World Tower Commercial 87-89 Liverpool Street SYDNEY NSW 2000 Australia | 2000 | SYDNEY | +61 2 92646432 |
| IMMIGRATION STATION PTY LTD | PO BOX 240 CROYDON PARK NSW 2133 Australia | 2133 | CROYDON PARK | +61 4 01710098 |
| Immigration Success Australia Pty Ltd | 13 Tepko Road, TERREY HILLS NSW 2084 Australia | 2084 | TERREY HILLS | +61 4 28191889 |
| Immigrationmagic.com | 4/3 Mort Street SURRY HILLS NSW 2010 Australia | 2010 | SURRY HILLS | +61 02 83992883 |
| IMPACT LAWYERS AND MIGRATION AGENTS | Suite 210, Level 2, Kien Hay Centre, 431-439 Sussex Street SYDNEY NSW 2000 Australia | 2000 | SYDNEY | +61 2 90986969 |
| INDEPENDENCE LAWYERS | Suite 10, 46 Hill Street CABRAMATTA NSW 2166 Australia | 2166 | CABRAMATTA | +61 02 9723 0587 |
| Indo Ausie Factor Pty Ltd | 109 Felton Road CARLINGFORD NSW 2118 Australia | 2118 | CARLINGFORD | +61 2 88123223 |
| INDONESIAN BUDDHIST SOCIETY OF NSW INCORPORATED | 37/ 112 McEvoy St ALEXANDRIA NSW 2015 Australia | 2015 | ALEXANDRIA | +61 4 04887372 |
| INDUS LAWYERS | 18 Albion Street HARRIS PARK NSW 2150 Australia | 2150 | HARRIS PARK | +61 02 96878699 |
| ZK & AS LAWYERS | GOVERNOR PHILLIP TOWER LEVEL 36, 1 FARRER PLACE SYDNEY NSW 2000 Australia | 2000 | SYDNEY | +61 2 88233445 |
| INFO AUSTRALIA SERVICES PTY LIMITED | Suite 506, Level 5, 616 Harris St ULTIMO NSW 2007 Australia | 2007 | ULTIMO | +61 4 401403300 |
| Ingleton and Associates Pty Ltd | 3 / 31-33 William Street DOUBLE BAY NSW 2028 Australia | 2028 | DOUBLE BAY | +61 2 93616911 |
| INIMIRCE MIGRATION PTY LTD | 83 Renwick Street, LEICHHARDT NSW 2040 Australia | 2040 | LEICHHARDT | +61 4 16079591 |
| Injoy Migration Services | 402/309 Pitt Street SYDNEY NSW 2000 Australia | 2000 | SYDNEY | +61 2 92677012 |
| Injung Consulting Co | Suite 501A Pilgrim House 262 Pitt Street SYDNEY NSW 2000 Australia | 2000 | SYDNEY | +61 2 92612092 |
| Insearch Ltd | UTS:INSEARCH Level 9, 187 Thomas Street HAYMARKET NSW 2000 Australia | 2000 | HAYMARKET | +61 2 92188651 |
| Integrity Migration Solutions | 82/3 Carnarvon Street SILVERWATER NSW 2128 Australia | 2128 | SILVERWATER | +61 4 24570699 |
| InterGlobal Visa & Migration Services | Suite 614, Level 6 321 Pitt Street SYDNEY NSW 2000 Australia | 2000 | SYDNEY | +61 2 91146290 |
| International Communication Network Japan Pty. Ltd. | SUITE 702 233 CASTLEREAGH STREET SYDNEY NSW 2000 Australia | 2000 | SYDNEY | +61 02 92673318 |
| International Consulting Partners Pty Ltd | Level 32, 101 Miller Street NORTH SYDNEY NSW 2060 Australia | 2060 | NORTH SYDNEY | +61 4 13479439 |
| INTERNATIONAL CROSSOVER PTY. LTD. | 109 Adelaide parade WOOLLAHRA NSW 2025 Australia | 2025 | WOOLLAHRA | +61 4 17110077 |
| International Education Agency Australia | Suite 15A, Level 4, 428 George Street SYDNEY NSW 2000 Australia | 2000 | SYDNEY | +61 4 15127055 |
| International Immigration Alliance | Unit 141 Block C2, Level 0 25 North Rocks Road NORTH ROCKS NSW 2151 Australia | 2151 | NORTH ROCKS | +61 04 10608152 |
| International Migration Centre Pty Ltd | Suite 2, Level 1 57-59 Dunmore Street WENTWORTHVILLE NSW 2145 Australia | 2145 | WENTWORTHVILLE | +61 2 86287336 |
| International Migration Complex Pty Ltd | 4/24 Padstow Parade PADSTOW NSW 2211 Australia | 2211 | PADSTOW | +61 2 97739059 |
| Mohammad Kondeh | 16/4-6 Freeman Street WARWICK FARM NSW 2170 Australia | 2170 | WARWICK FARM | +61 4 05271072 |
| INTERNATIONAL MIGRATION SUPPORT PTY LTD | 4A Ware St61 FAIRFIELD NSW 2165 Australia | 2165 | FAIRFIELD | +61 2 97233111 |
| INTERNATIONAL ORGANIZATION FOR MIGRATION | Suite 2, Level 11 49-51 York Street SYDNEY NSW 2000 Australia | 2000 | SYDNEY | +61 2 92482104 |
| INTERNATIONAL SKILLED MIGRATION | Unit 35/7 Hoyle Avenue CASTLE HILL NSW 2154 Australia | 2154 | CASTLE HILL | +61 2 88249631 |
| Visa Australis | 6/ 291-293 North Rocks Road, NORTH ROCKS NSW 2151 Australia | 2151 | NORTH ROCKS | +61 4 18188502 |
| IPPOLITO LAWYERS PTY. LTD. | Suite 2, Level 1 7 - 9 White Street JANNALI NSW 2226 Australia | 2226 | JANNALI | +61 2 95280235 |
| Iraj Amirafshar | 17 Military road NEUTRAL BAY NSW 2089 Australia | 2089 | NEUTRAL BAY | +61 02 0425391545 |
| Irene Tay | 12/ 113 Houston Road KINGSFORD NSW 2032 Australia | 2032 | KINGSFORD | +61 04 06347374 |
| Visa to Oz | Unit 700 83 - 93 Dalmeny Avenue Rosebery NSW ROSEBERY NSW 2018 Australia | 2018 | ROSEBERY | +61 4 03414360 |
| IVISAPOINT | Suite 2, Level 2 CBD TOWER, CNR ALPHA AND PATRICK STREET, 28 Patrick Street, BLACKTOWN NSW 2148 Australia | 2148 | BLACKTOWN | +61 02 86253505 |
| J & P Burwood Immigration Service | Suite 3F 9 Redmyre Rd. STRATHFIELD NSW 2135 Australia | 2135 | STRATHFIELD | +61 2 97637011 |
| J A GLOBAL IMMIGRATION AND EDUCATION SERVICES PTY LTD | Suite 1607, Level 16, 87-89 Liverpool Street, SYDNEY NSW 2000 Australia | 2000 | SYDNEY | +61 2 97505616 |
| J D CONSULTING AUSTRALIA PTY LTD | 1903/ 109 Pitt Street SYDNEY NSW 2000 Australia | 2000 | SYDNEY | +61 2 92124881 |
| J LEUS & J.V PATANO | 1/302 mona vale rd ST IVES NSW 2075 Australia | 2075 | ST IVES | +61 4 23660414 |
| J Y Legal | Suite 1406, Level 14 109 Pitt Street SYDNEY NSW 2000 Australia | 2000 | SYDNEY | +61 2 80684826 |
| J&J BUSINESS PTY LTD | LEVEL 25, 66 GOULBURN STREET SYDNEY NSW 2000 Australia | 2000 | SYDNEY | +61 2 92116698 |
| J&J CONSULTING PTY. LTD. | Level 25 66 Goulburn Street SYDNEY NSW 2000 Australia | 2000 | SYDNEY | +61 2 92116698 |
| J.M. Burn | C/- UTS Anti Slavery Australia Building 5B, 1 Quay Street HAYMARKET NSW 2000 Australia | 2000 | HAYMARKET | +61 02 95149662 |
| Jack Rigg Solicitors | 34/301 Castlereagh Street SYDNEY NSW 2000 Australia | 2000 | SYDNEY | +61 2 92818111 |
| Jacobs Legal | 22/104 Bathurst Street SYDNEY NSW 2000 Australia | 2000 | SYDNEY | +61 2 92673304 |
| JAFARI ARZANI, AZAM | LEVEL 5 7 EDEN PARK DRIVE NORTH RYDE NSW 2113 Australia | 2113 | NORTH RYDE | +61 4 14187045 |
| James Tan Immigration Lawyer | 24 Harley Crescent EASTWOOD NSW 2122 Australia | 2122 | EASTWOOD | +61 02 81977109 |
| JANICE VU & ASSOCIATES PTY LIMITED | 1/119A John Street CABRAMATTA NSW 2166 Australia | 2166 | CABRAMATTA | +61 2 97275459 |
| JAZZ IMMIGRATION SERVICES | 2 Lismore Street EASTLAKES NSW 2018 Australia | 2018 | EASTLAKES | +61 2 93415735 |
| JC LEGAL PRACTICE | Suite 48 104 Bathurst St SYDNEY NSW 2000 Australia | 2000 | SYDNEY | +61 02 80065506 |
| JCL Legal | Level 8 65 York Street SYDNEY NSW 2000 Australia | 2000 | SYDNEY | +61 2 82151588 |
| JDB Migration Services | 114 Quarry Road RYDE NSW 2112 Australia | 2112 | RYDE | +61 4 68937369 |
| Jeets Consultancy Services Pty. Ltd. | 803/368 Sussex Street SYDNEY NSW 2000 Australia | 2000 | SYDNEY | +61 02 92830769 |
| Jenman Lawyers | Suite 8/ 876A Pittwater Road DEE WHY NSW 2099 Australia | 2099 | DEE WHY | +61 2 99812977 |
| JENNIFER GU & CO PTY LTD | Suite 320, 413-415 Sussex Street SYDNEY NSW 2000 Australia | 2000 | SYDNEY | +61 2 92113930 |
| Jenox Australia Education | 321 Pitt Street Suite 609 Level 6 SYDNEY NSW 2000 Australia | 2000 | SYDNEY | +61 4 30110996 |
| JEONG, DEOK SOO | Suite 301 level 3 122 walker street NORTH SYDNEY NSW 2060 Australia | 2060 | NORTH SYDNEY | +61 2 94604222 |
| Jeremy Yuen | 109 Church Street PARRAMATTA NSW 2150 Australia | 2150 | PARRAMATTA | +61 2 96357933 |
| Jessie Icao Solicitors | Suite 59, Level 2 48 George Street PARRAMATTA NSW 2150 Australia | 2150 | PARRAMATTA | +61 2 96356500 |
| Jesus' Advocacy International | 3 Spring Street SYDNEY NSW 2000 Australia | 2000 | SYDNEY | +61 2 95699653 |
| Jesus Family Centre Inc | 115 Cabramatta Road CABRAMATTA NSW 2166 Australia | 2166 | CABRAMATTA | +61 2 97239014 |
| JF Migration | Level 21, 133 Castlereagh Street SYDNEY NSW 2000 Australia | 2000 | SYDNEY | +61 4 50240884 |
| Jiada Investment Pty Ltd | 119 Blues Point Rd NORTH SYDNEY NSW 2060 Australia | 2060 | NORTH SYDNEY | +61 2 80698393 |
| Jill Chew & Associates | Suite 721 - Level 7 368 Sussex Street SYDNEY NSW 2000 Australia | 2000 | SYDNEY | +61 2 92678784 |
| Jingbo Li | 9 Pedrick Place DUNDAS VALLEY NSW 2117 Australia | 2117 | DUNDAS VALLEY | +61 4 05383926 |
| JIS Pty Ltd | 10 Central Ave MOSMAN NSW 2088 Australia | 2088 | MOSMAN | +61 2 99698926 |
| JJ Migration and Education Centre | 38 East Pde EASTWOOD NSW 2122 Australia | 2122 | EASTWOOD | +61 2 98583482 |
| JLF Migration Services | 35 De Meyrick Avenue CASULA NSW 2170 Australia | 2170 | CASULA | +61 02 96011250 |
| SEVEN PEAKS EDUCATION | Suite 1216A, 87 Liverpool Street SYDNEY NSW 2000 Australia | 2000 | SYDNEY | +61 2 92614674 |
| John Christopher Joyce and Associates | 26 Ebony Avenue NORTH ROCKS NSW 2151 Australia | 2151 | NORTH ROCKS | +61 4 17020539 |
| John Grant | 1307/352 Sussex Street SYDNEY NSW 2000 Australia | 2000 | SYDNEY | +61 04 30580889 |
| John Holland Group Pty Ltd | Level 3 65 Pirrama Road PYRMONT NSW 2009 Australia | 2009 | PYRMONT | +61 2 95527403 |
| Rubicon Migration Australia | 1A Trott Street PARRAMATTA NSW 2150 Australia | 2150 | PARRAMATTA | +61 2 96308525 |
| MENTOR MIGRATION AND EDUCATION SERVICES | Suite 13H, Lvl 3, 325 Pitt Street Sydney SYDNEY NSW 2000 Australia | 2000 | SYDNEY | +61 2 92615513 |
| JOUN LAWYERS | 310 / 33-43 Rowe Street EASTWOOD NSW 2122 Australia | 2122 | EASTWOOD | +61 2 80452418 |
| Joysun Migration and Education Consultants and Translation Services | 311 Dixon House, 413-415 Sussex Street SYDNEY NSW 2000 Australia | 2000 | SYDNEY | +61 02 92812755 |
| JP Leong & Co Solicitors | Suite 604, Level 6, 109 Pitt Street, SYDNEY NSW 2000 Australia | 2000 | SYDNEY | +61 2 92210022 |
| JSC International Pty Ltd | Level 13, 2 Park Street SYDNEY NSW 2000 Australia | 2000 | SYDNEY | +61 02 9151 7332 |
| JSIS & ASSOCIATES | 478/311-315 Castlereagh Street SYDNEY NSW 2000 Australia | 2000 | SYDNEY | +61 02 92380077 |
| JT MIGRATION SERVICES PTY. LTD. | level 4, 95 Pitt Street Australia Square Plaza 73610823955 SYDNEY NSW 2000 Australia | 2000 | SYDNEY | +61 2 82498394 |
| Judit Albecz | 2 / 225 - 227 Botany Street KINGSFORD NSW 2032 Australia | 2032 | KINGSFORD | +61 4 10624995 |
| Restaurant and Cater Association of Australia | Level 3, 154 Pacific Highway ST LEONARDS NSW 2065 Australia | 2065 | ST LEONARDS | +61 4 48184329 |
| Jun Glory Immigration & Education Service Center | Suite 607 368 Sussex Street SYDNEY NSW 2000 Australia | 2000 | SYDNEY | +61 2 92830946 |
| Juris Australia | Suite 3, Level 1 14-20 Station Street East HARRIS PARK NSW 2150 Australia | 2150 | HARRIS PARK | +61 2 96874748 |
| Juris Cor Legal | Suite 1506 323 Castlereagh St SYDNEY NSW 2000 Australia | 2000 | SYDNEY | +61 2 83735326 |
| JurisBridge Legal | Suite 1104, Level 11, 265 Castlereagh St SYDNEY NSW 2000 Australia | 2000 | SYDNEY | +61 2 83553737 |
| Just Migration and Education Services | 39 Oleander Avenue BAULKHAM HILLS NSW 2153 Australia | 2153 | BAULKHAM HILLS | +61 02 96248886 |
| Justin Rickard & Associates Lawyers | 36-38 Young St SYDNEY NSW 2000 Australia | 2000 | SYDNEY | +61 2 44486084 |
| JUSTVISAS Migration Services | 3 Spring Street SYDNEY NSW 2000 Australia | 2000 | SYDNEY | +61 1300 413663 |
| JWZ & Co Pty Ltd | Level 5, 770-772 George Street HAYMARKET NSW 2000 Australia | 2000 | HAYMARKET | +61 02 92114958 |
| THEODORE SOLOMON & PARTNERS | 36 Bexley Road BEXLEY NSW 2207 Australia | 2207 | BEXLEY | +61 02 97895940 |
| K & O Migration & Education Services Pty Ltd | Suite 809, 368 Sussex Street SYDNEY NSW 2000 Australia | 2000 | SYDNEY | +61 2 92629244 |
| K & T Legal Pty Ltd | Suite 209, Level 2, 83 York St SYDNEY NSW 2000 Australia | 2000 | SYDNEY | +61 2 80729557 |
| K T FRANCIS WONG AND COMPANY | Shop 16/ 2 O'Connell Street PARRAMATTA NSW 2150 Australia | 2150 | PARRAMATTA | +61 2 96333922 |
| K&L GATES | Level 31, 1 O'Connell Street Sydney SYDNEY NSW 2000 Australia | 2000 | SYDNEY | +61 2 95132407 |
| K. B. Chan & Co. | Suite 6 Level 1 153 Forest Road HURSTVILLE NSW 2220 Australia | 2220 | HURSTVILLE | +61 2 95801385 |
| Kadoury Advisory Services Pty Ltd | Suite 801, Level 8, 276 Pitt Street SYDNEY NSW 2000 Australia | 2000 | SYDNEY | +61 02 80050477 |
| KAH LAWYERS PTY LTD | 2 / 83 George Street PARRAMATTA NSW 2150 Australia | 2150 | PARRAMATTA | +61 2 96893173 |
| KAILASH LAWYERS PTY LTD | Suite 4 ,level 5 56 Station St Parramatta PARRAMATTA NSW 2150 Australia | 2150 | PARRAMATTA | +61 2 96334233 |
| KAKARI, ERNEST | 5A Wells Street SOUTH GRANVILLE NSW 2142 Australia | 2142 | SOUTH GRANVILLE | +61 04 23739917 |
| KALEIDOZ PTY. LTD. | 23/108 Reserve Road ARTARMON NSW 2064 Australia | 2064 | ARTARMON | +61 4 49265974 |
| Kam & Beadman | Level 1 370 Pitt Street SYDNEY NSW 2000 Australia | 2000 | SYDNEY | +61 2 92833433 |
| Kangaroo Migration | 82 Carmen Dr CARLINGFORD NSW 2118 Australia | 2118 | CARLINGFORD | +61 0400 321661 |
| Karen Louis | 76 Lord Street ROSEVILLE NSW 2069 Australia | 2069 | ROSEVILLE | +61 4 15737898 |
| Karola Szecsko | 3/10 Wharf Crescent, PYRMONT NSW 2009 Australia | 2009 | PYRMONT | +61 04 78772268 |
| KATAGIRI, KOHEI | 18 Ravensbourne Circuit DURAL NSW 2158 Australia | 2158 | DURAL | +61 4 07873702 |
| Katherine Johnson | 10 Weaver St RYDE NSW 2112 Australia | 2112 | RYDE | +61 02 98022015 |
| Kathmandu International Education and Migration Services | Suite 303A, Level 3, 276 Pitt Street SYDNEY NSW 2000 Australia | 2000 | SYDNEY | +61 2 90085522 |
| KATHRYN JOHNSON MIGRATION PTY LTD | 1 Carnarvon Road ROSEVILLE NSW 2069 Australia | 2069 | ROSEVILLE | +61 4 12104166 |
| Kawan Legal | 48 Spurwood Road TURRAMURRA NSW 2074 Australia | 2074 | TURRAMURRA | +61 2 94025957 |
| KBH MIGRATION PTY LTD | PO Box 326 FRESHWATER NSW 2096 Australia | 2096 | FRESHWATER | +61 2 88615781 |
| KC Migration | Suite 41/level 6 301 Castlereagh Street SYDNEY NSW 2000 Australia | 2000 | SYDNEY | +61 02 92644727 |
| KDL Legal | Suite 2f, Level 2, 9-13 Redmyre Road STRATHFIELD NSW 2135 Australia | 2135 | STRATHFIELD | +61 02 97462992 |
| Keith Chow & Co Migration Services Pty Ltd | Suite 1303 370 Pitt Street SYDNEY NSW 2000 Australia | 2000 | SYDNEY | +61 02 92613031 |
| Kek Tai Consulting Service | 5 Thirroul Circuit PRESTONS NSW 2170 Australia | 2170 | PRESTONS | +61 420 734203 |
| Ken Nelson & Associates | QG27 Prince Centre 8 Quay Street HAYMARKET NSW 2000 Australia | 2000 | HAYMARKET | +61 2 92121718 |
| Kenneth Wan | PO Box 159 CONCORD WEST NSW 2138 Australia | 2138 | CONCORD WEST | +61 4 97396759 |
| Kevin Trinh Lawyers | Suite 14, Level 1, 104 John Street CABRAMATTA NSW 2166 Australia | 2166 | CABRAMATTA | +61 02 97240295 |
| Key Partners Solicitors | Suite 456, Level 4, 311 Castlereagh Street SYDNEY NSW 2000 Australia | 2000 | SYDNEY | +61 2 92124015 |
| Keystone Visa and Migration Services | Suite 133, 159 Ridgecrop Drive CASTLE HILL NSW 2154 Australia | 2154 | CASTLE HILL | +61 4 68838899 |
| KHK Secretarial Services | 43 Byron Street CAMPSIE NSW 2194 Australia | 2194 | CAMPSIE | +61 02 97895946 |
| Kieran Hannon | 12 Curtis Ave TAREN POINT NSW 2229 Australia | 2229 | TAREN POINT | +61 4 04329709 |
| Kim Long Immigration | 77 / 48 George Street PARRAMATTA NSW 2150 Australia | 2150 | PARRAMATTA | +61 2 81033088 |
| KIM LONG LAWYERS | SUITE 77 LEVEL 2 48 GEORGE STREET PARRAMATTA NSW 2150 Australia | 2150 | PARRAMATTA | +61 02 86077036 |
| KIM, HEUNG KOOK | Unit 15, 3 Telegraph Rd PYMBLE NSW 2073 Australia | 2073 | PYMBLE | +61 4 21620298 |
| KIM, SUH HEE SARAH | 36 Elgin Street GORDON NSW 2072 Australia | 2072 | GORDON | +61 2 414937767 |
| KING & WOOD MALLESONS | Level 61, Governor Phillip Tower 1 Farrer Place SYDNEY NSW 2000 Australia | 2000 | SYDNEY | +61 2 92962592 |
| King Hon & Co. | Suite 3, Level 1 377-383 Sussex Street SYDNEY NSW 2000 Australia | 2000 | SYDNEY | +61 2 92690877 |
| Kingsford Legal Centre | Kingsford Legal Centre F8-003, UNSW SYDNEY NSW 2052 Australia | 2052 | UNSW SYDNEY | +61 2 93859566 |
| Kingsway International Group Pty Ltd | Suite 103, Level 10 Mosaic Building 420 Pitt St SYDNEY NSW 2000 Australia | 2000 | SYDNEY | +61 2 92819988 |
| Kinslor Prince Lawyers Pty Ltd | Suite 102, Level 1 155 King Street SYDNEY NSW 2000 Australia | 2000 | SYDNEY | +61 2 92234242 |
| KIONG LOW & CO | 3/8-10 The Avenue HURSTVILLE NSW 2220 Australia | 2220 | HURSTVILLE | +61 2 95860388 |
| KiwiOZ Immigration | U8/5-11 Weigand Avenue BANKSTOWN NSW 2200 Australia | 2200 | BANKSTOWN | +64 210 2172724 |
| KJB Selig Migration Services | 16 Boronia Road BELLEVUE HILL NSW 2023 Australia | 2023 | BELLEVUE HILL | +61 2 93651403 |
| Kl International Lawyers | suite 1907, level 19 109 Pitt street SYDNEY NSW 2000 Australia | 2000 | SYDNEY | +61 2 92116680 |
| KNpact Migration Australia | SUITE 15, LEVEL 2 103 GEORGE STREET PARRAMATTA NSW 2150 Australia | 2150 | PARRAMATTA | +61 02 80908875 |
| VISA LAB PTY. LTD. | Unit 37 7-9 Percy Street AUBURN NSW 2144 Australia | 2144 | AUBURN | +61 02 80404539 |
| Koffels Pty Ltd | Level 9 263 Clarence Street SYDNEY NSW 2000 Australia | 2000 | SYDNEY | +61 02 92835599 |
| Konnecting Pty Ltd | Suite 8.04, Level 8 307 Pitt Street SYDNEY NSW 2000 Australia | 2000 | SYDNEY | +61 1300 131131 |
| KPMG | International Towers Sydney 3, 30 Barangaroo Avenue SYDNEY NSW 2000 Australia | 2000 | SYDNEY | +61 2 93358625 |
| KPMG AUSTRALIA SERVICES | 300 Barangaroo Avenue Sydney NSW BARANGAROO NSW 2000 Australia | 2000 | BARANGAROO | +61 2 94559162 |
| KR LAWYERS & CONSULTANTS PTY LIMITED | 24/27 Hunter Street PARRAMATTA NSW 2150 Australia | 2150 | PARRAMATTA | +61 2 81887522 |
| KRISH ASSOCIATES PTY LTD | Suite 6 3-5 Station Road AUBURN NSW 2144 Australia | 2144 | AUBURN | +61 2 80218099 |
| Kriteria Agency Group | 8/29 Kitchener pde BANKSTOWN NSW 2200 Australia | 2200 | BANKSTOWN | +61 4 30401841 |
| Krosbo Education & Migration Services | Suite 3, Level 1, 105-107 Church Street PARRAMATTA NSW 2150 Australia | 2150 | PARRAMATTA | +61 4 30513105 |
| KS Migration and Education Services Pty Ltd | Suite 1505 87 - 89 Liverpool Street SYDNEY NSW 2000 Australia | 2000 | SYDNEY | +61 02 92836157 |
| Kuljinder Singh Dhillon | 2/9 Bank Street MEADOWBANK NSW 2114 Australia | 2114 | MEADOWBANK | +61 04 23656639 |
| KUMUSTA MIGRATION PTY LTD | Level 3, 81 Flushcombe Road, BLACKTOWN NSW 2148 Australia | 2148 | BLACKTOWN | +61 4 14353502 |
| KWAN, KHAI | level 11, York St SYDNEY NSW 2000 Australia | 2000 | SYDNEY | +61 4 52052729 |
| KWL LAWYERS | Suite 16.03, Level 16, 55 Clarence Street SYDNEY NSW 2000 Australia | 2000 | SYDNEY | +61 2 93840100 |
| Kyu Man Hwang Immigration Services | Suite 3, 6th Floor 402-410 Chapel Road BANKSTOWN NSW 2200 Australia | 2200 | BANKSTOWN | +61 02 97081090 |
| Lai & Nguyen Lawyers | Suite 8 138 Bankstown City Plaza BANKSTOWN NSW 2200 Australia | 2200 | BANKSTOWN | +61 2 97911888 |
| Laing O'Rourke Australia Construction Pty Limited | Level 4, 100 Arthur Street, NORTH SYDNEY NSW 2060 Australia | 2060 | NORTH SYDNEY | +61 2 94553466 |
| Next Step Migration Pty Ltd | 32/22 Fisher Road DEE WHY NSW 2099 Australia | 2099 | DEE WHY | +61 4 19779043 |
| Lam Partners Lawyers | Suite 1009 97-99 Bathurst Street SYDNEY NSW 2000 Australia | 2000 | SYDNEY | +61 2 92671881 |
| Lana Hotimsky | 260a Bondi Road BONDI NSW 2026 Australia | 2026 | BONDI | +61 2 93623811 |
| LandBridge Legal | 27 Rebellion Circuit BEAUMONT HILLS NSW 2155 Australia | 2155 | BEAUMONT HILLS | +61 4 25392296 |
| Langenberg Law | Alpha Building, Suite 5.08, Level 5 5 Celebration Drive BELLA VISTA NSW 2153 Australia | 2153 | BELLA VISTA | +61 2 96297725 |
| Lanso International Migration & Education Services | Suite 1008, Level 10, 155 King Street, SYDNEY NSW 2000 Australia | 2000 | SYDNEY | +61 2 80212515 |
| LAPEN MIGRATION SERVICES & CONSULTANCY | 29 Lloyd George Avenue CONCORD NSW 2137 Australia | 2137 | CONCORD | +61 4 21866289 |
| Lateral Living Pty. Limited | Suite 703, Harbour Plaza, 25-29 Dixon Street SYDNEY NSW 2000 Australia | 2000 | SYDNEY | +61 2 92119772 |
| LAU, YAT FUNG ALEXANDER | Unit 54, 278 Sussex Street SYDNEY NSW 2000 Australia | 2000 | SYDNEY | +61 4 01333232 |
| Law First Immigration Specialists | Level 15, Deloitte Building, 60 Station Street PARRAMATTA NSW 2150 Australia | 2150 | PARRAMATTA | +61 04 04772772 |
| Lawbond Legal Pty Ltd | Suite 20, Level 5, Sun Tower, 591 George Street SYDNEY NSW 2000 Australia | 2000 | SYDNEY | +61 4 31561363 |
| Lawside Lawyers | Suite 2B, Level 2, 5 Belmore Street BURWOOD NSW 2134 Australia | 2134 | BURWOOD | +61 2 97151800 |
| Silvia P Levame & Associates (incorporating PROmigration Consultants) | 59 Marian Street ENMORE NSW 2042 Australia | 2042 | ENMORE | +61 2 95651516 |
| Le & Company | Suite 4, Level 1 203 Canley Vale Road CANLEY HEIGHTS NSW 2166 Australia | 2166 | CANLEY HEIGHTS | +61 4 14806808 |
| Le Vay Migration Consulting | 51 Hansard Street ZETLAND NSW 2017 Australia | 2017 | ZETLAND | +61 4 81263659 |
| LEADER, WILLIAM GLEN | CASTLE HILL NSW 2154 Australia | 2154 | CASTLE HILL | +61 4 12536566 |
| Tat Lee | 4/4 Cross Street HURSTVILLE NSW 2220 Australia | 2220 | HURSTVILLE | +61 2 80647398 |
| LEE & LEE LAWYERS | 26 Shipstern Street GREENHILLS BEACH NSW 2230 Australia | 2230 | GREENHILLS BEACH | +61 2 85393027 |
| Lee Wee Ting | 101/281 Elizabeth Street SYDNEY NSW 2000 Australia | 2000 | SYDNEY | +61 02 92646611 |
| LEE, JOSEPH KYOUNG JAE | Level 36, 1 Farrer Place Governor Phillip Tower SYDNEY NSW 2000 Australia | 2000 | SYDNEY | +61 4 22012244 |
| SkyHigh Migration and Education Services Pty Ltd | Level 21, 233 Castlereagh Street SYDNEY NSW 2000 | 2000 | SYDNEY | +61 4 66303329 |
| Legal & Company Solicitors | Suite 1, Level 1 227-229 Beamish Street CAMPSIE NSW 2194 Australia | 2194 | CAMPSIE | +61 2 97189706 |
| Legal Aid Commission of NSW | 323 Castlereagh Street HAYMARKET NSW 2000 Australia | 2000 | HAYMARKET | +61 2 92195000 |
| Legal Aid Commission of NSW | Suite 1, Level 2, 25 Smart Street FAIRFIELD NSW 2165 Australia | 2165 | FAIRFIELD | +61 2 87072204 |
| Legal First Solicitors Barristers | Shop 2 100 Terminus Street LIVERPOOL NSW 2170 Australia | 2170 | LIVERPOOL | +61 2 98243884 |
| MK MIGRATION | Level 2, Suite 48, 24-32 Hughes Street CABRAMATTA NSW 2166 Australia | 2166 | CABRAMATTA | +61 4 33443352 |
| Legal Point Pty Limited | Suite 804, Level 8 265 Castlereagh Street SYDNEY NSW 2000 Australia | 2000 | SYDNEY | +61 02 92838588 |
| LEGAL WISDOM PROFESSIONALS GROUP PTY. LTD. | Level 4 Old Kent House 346 Kent House SYDNEY NSW 2000 Australia | 2000 | SYDNEY | +61 2 80216700 |
| LESLIE A DE SOUSA PTY LTD | Suite 3 26 - 28 Gibbs Street MIRANDA NSW 2228 Australia | 2228 | MIRANDA | +61 4 18467384 |
| Leverage Australia Pty Ltd | Suite 1, Level 1 299 Old Northern Road CASTLE HILL NSW 2154 Australia | 2154 | CASTLE HILL | #VALUE! |
| Levyn Enterprise Pty Ltd | Suite 102, Level 1, 370 Pitt Street SYDNEY NSW 2000 Australia | 2000 | SYDNEY | +61 2 92836618 |
| Lex Fori Lawyers | Suite 2, 35 Smart Street FAIRFIELD NSW 2165 Australia | 2165 | FAIRFIELD | +61 02 97238793 |
| Vahora & Associates | 142 Maddecks Avenue MOOREBANK NSW 2170 Australia | 2170 | MOOREBANK | +61 4 23735436 |
| Lexis Lawyers | Level 1 67 Scott Street LIVERPOOL NSW 2170 Australia | 2170 | LIVERPOOL | +61 4 48082778 |
| LEXTEGIC PTY LTD | 2201 52 Walker Street RHODES NSW 2138 Australia | 2138 | RHODES | +61 4 37932796 |
| LEXVERO MIGRATION PTY. LTD. | 33-43 Rowe street Suit 5, Level 3 EASTWOOD NSW 2122 Australia | 2122 | EASTWOOD | +61 2 85423163 |
| LH Lawyers | Suite 212, Level 2 111 Harrington Street THE ROCKS NSW 2000 Australia | 2000 | THE ROCKS | +61 2 80863838 |
| LI, AN | Unit 4/73 Union Street PYRMONT NSW 2009 Australia | 2009 | PYRMONT | +61 4 32389828 |
| LI, SYLVIA | 265/502 Castlereagh St SYDNEY NSW 2000 Australia | 2000 | SYDNEY | +61 2 92679869 |
| LI, XIANG | Unit 210, 46 Walker Street RHODES NSW 2138 Australia | 2138 | RHODES | +61 4 34095818 |
| Visacorp Pty Ltd | Level 3, Suite 302, 276 Pitt Street SYDNEY NSW 2000 Australia | 2000 | SYDNEY | +61 2 92836500 |
| LIBERTY MIGRATION AND EDUCATION SERVICES PTY LTD | Suite 10, Level 3, 88 Pitt Street SYDNEY NSW 2000 Australia | 2000 | SYDNEY | +61 02 8007 6640 |
| Lin Tang & Co. Lawyers | Suite 802, Level 8, 70 Castlereagh Street, SYDNEY NSW 2000 Australia | 2000 | SYDNEY | +61 2 92645000 |
| LINC AT LAW PTY LTD | Suite 2, Level 10, 60 York Street SYDNEY NSW 2000 Australia | 2000 | SYDNEY | +61 2 9299 7768 |
| Lingjian Jia | 4/247N Burwood Road CONCORD NSW 2137 Australia | 2137 | CONCORD | +61 2 80040337 |
| LINK HUB GROUP PTY LTD | SUITE 1101, LEVEL 11, 250 PITT STREET SYDNEY NSW 2000 Australia | 2000 | SYDNEY | +61 4 14096222 |
| LINK INNOVATIONS INTERNATIONAL PTY LTD | Suite 307-308, Level 3, 431-439 Sussex St HAYMARKET NSW 2000 Australia | 2000 | HAYMARKET | +61 2 95918111 |
| Linking Migration | 1403 / 97-99 Bathurst Street, SYDNEY NSW 2000 Australia | 2000 | SYDNEY | +61 4 15830667 |
| LINKTOP GLOBAL PTY LTD | SUITE 4, 2A Florence St HORNSBY NSW 2077 Australia | 2077 | HORNSBY | +61 2 94829762 |
| LIU, LISA | 6 Rita Street NARWEE NSW 2209 Australia | 2209 | NARWEE | +61 4 21118630 |
| LIU, SAI | PO BOX 1040 MEADOWBANK NSW 2114 Australia | 2114 | MEADOWBANK | +86 139 01177996 |
| LIU, SHIYA | 7 Pulbrook pde HORNSBY NSW 2077 Australia | 2077 | HORNSBY | +61 4 50755178 |
| Livingstone & Company Lawyers | Studio 8 147 Brougham Street WOOLLOOMOOLOO NSW 2011 Australia | 2011 | WOOLLOOMOOLOO | +61 2 93573588 |
| Livingstone Migration and Education Services | 1/81 WASHINGTON STREET, BEXLEY NSW 2207 Australia | 2207 | BEXLEY | +61 04 33537998 |
| TIEN THINH INTERNATIONAL MIGRATION & INVESTMENT CONSULTING | SUITE 28, LEVEL 1, LIBERTY PLAZA, 256 CHAPEL ROAD SOUTH BANKSTOWN NSW 2200 Australia | 2200 | BANKSTOWN | +61 4 51888889 |
| LLL THE LAW FIRM | Suite 8, Level 1, 202-205 Railway Parade, CABRAMATTA NSW 2166 Australia | 2166 | CABRAMATTA | +61 2 97243183 |
| Lloyd Truman Sadiq Solicitors | Suite 13, Level 1 123 Clarence Street SYDNEY NSW 2000 Australia | 2000 | SYDNEY | +61 2 92793638 |
| LN LEGAL PTY LTD | Suite 1 12 Bankstown City Plaza BANKSTOWN NSW 2200 Australia | 2200 | BANKSTOWN | +61 2 97082711 |
| Lolita Farmer & Associates | 16 Gowan Brae Avenue OATLANDS NSW 2117 Australia | 2117 | OATLANDS | +61 2 96133629 |
| LONGTON LEGAL PTY LTD | Level 4, 370 Pitt Street SYDNEY NSW 2000 Australia | 2000 | SYDNEY | +61 2 83559999 |
| L'Orient Legal Pty Ltd | Suite 604, Level 6 265 Castlereagh Street SYDNEY NSW 2000 Australia | 2000 | SYDNEY | +61 02 92673885 |
| LOTUS BUSINESS SERVICES PTY. LTD. | Unit 1701, Level 17, 31 Market St SYDNEY NSW 2000 Australia | 2000 | SYDNEY | +61 2 91885870 |
| OCEAN SUCCESS MIGRATION AGENT | 1306/41-45 Waitara Ave WAITARA NSW 2077 Australia | 2077 | WAITARA | +61 2 99870837 |
| Louis Luo & Co Pty Ltd | Suite 93 420 Pitt Street SYDNEY NSW 2000 Australia | 2000 | SYDNEY | +61 2 92816808 |
| Louise Siu Lai Sin | Suite 115, 420 Pitt Street HAYMARKET NSW 2000 Australia | 2000 | HAYMARKET | +61 04 16293388 |
| LP MIGRATION & EDUCATION SERVICES | Suite 506, Level 5 321 Pitt Street SYDNEY NSW 2000 Australia | 2000 | SYDNEY | +61 2 92660929 |
| LRG LAWYERS | Suite 219, Level 2, 111 Harrington Street SYDNEY NSW 2000 Australia | 2000 | SYDNEY | +61 2 80842142 |
| LTN Lawyers | 10/51 John street CABRAMATTA NSW 2166 Australia | 2166 | CABRAMATTA | +61 02 97555767 |
| LU, GUITANG | Level 5, Nexus Building 4 COLUMBIA COURT BAULKHAM HILLS NSW 2153 AUSTRALIA | 2153 | BAULKHAM HILLS | +61 4 33251006 |
| LUCKY STAR PTY LTD | 1/96 SOUTH PARADE AUBURN NSW 2144 Australia | 2144 | AUBURN | +61 4 02080888 |
| LUI, DAVID HAW WEI | 5 Wilberforce Road REVESBY NSW 2212 Australia | 2212 | REVESBY | +61 4 11196737 |
| Luk & Associates Solicitors | Suite 1302, Level 13, 307 Pitt Street SYDNEY NSW 2000 Australia | 2000 | SYDNEY | +61 2 92611380 |
| Lumbo Legal | VL2 48 Toongabbie Road TOONGABBIE NSW 2146 Australia | 2146 | TOONGABBIE | +61 02 86770182 |
| LUMINOUS LEGAL | 308 Liverpool Rd ASHFIELD NSW 2131 Australia | 2131 | ASHFIELD | +61 2 97165000 |
| Luxbridge Pty. Limited | Suite 404, 781 Pacific Highway CHATSWOOD NSW 2067 Australia | 2067 | CHATSWOOD | +61 2 94115566 |
| LWK Pty Limited | Suite 201, Level 2 65 York Street SYDNEY NSW 2000 Australia | 2000 | SYDNEY | +61 02 92901588 |
| Lyon Lawyers | 15A/181 - 183A Forest Road HURSTVILLE NSW 2220 Australia | 2220 | HURSTVILLE | +61 2 95802328 |
| LYZEUM | Shop 62, Level 3, Lemon Grove Shopping Centre, 427-441 Victoria Avenue CHATSWOOD NSW 2067 Australia | 2067 | CHATSWOOD | +61 02 99047755 |
| M Elias and Associates | 3/81 Scott Street LIVERPOOL NSW 2170 Australia | 2170 | LIVERPOOL | +61 02 97347611 |
| M. Quality | Level 3, Suite 301, 725-727 George Street HAYMARKET NSW 2000 Australia | 2000 | HAYMARKET | +61 02 80060463 |
| M. S. Nair & Co (Solicitors and Barristers) | Suite 377, Level 37 27 Park Street SYDNEY NSW 2000 Australia | 2000 | SYDNEY | +61 2 92833793 |
| MA & COMPANY SOLICITORS | 1406, Level 14 370 Pitt Street SYDNEY NSW 2000 Australia | 2000 | SYDNEY | +61 02 92812800 |
| MACALESTER LAWYERS | 200 Alison Road RANDWICK NSW 2031 Australia | 2031 | RANDWICK | +61 4 15500888 |
| Machiao Lawyers | 306/401 Sussex Street SYDNEY NSW 2000 Australia | 2000 | SYDNEY | +61 02 92119292 |
| MACKELLAR SYD EDUCATION & MIGRATION CENTRE | 601/431-439 Sussex St SYDNEY NSW 2000 Australia | 2000 | SYDNEY | +61 2 92112886 |
| MACKELLAR SYD EDUCATION & MIGRATION CENTRE | 601/ 431-439 Sussex St SYDNEY NSW 2000 Australia | 2000 | SYDNEY | +61 2 92112886 |
| MACQUARIE IMMIGRATION CONSULTING | SUITE 8, LEVEL 4, 11 THE BOULEVARDE STRATHFIELD NSW 2135 Australia | 2135 | STRATHFIELD | +61 2 97463688 |
| The Great Learning Tree Pty Ltd | Unit 6 24-26 Morwick Street STRATHFIELD NSW 2135 Australia | 2135 | STRATHFIELD | +61 2 97453106 |
| Magis Legal | Level 1, No. 4 Railway Parade BURWOOD NSW 2134 Australia | 2134 | BURWOOD | +61 2 97154746 |
| MAGNUM ADVISORY PTY LTD | 2/ 12 Nilson Ave HILLSDALE NSW 2036 Australia | 2036 | HILLSDALE | +61 2 96616859 |
| MAK, SHEUNG LAM SHELDON | 5 Neirbo Avenue, HURSTVILLE NSW 2220 Australia | 2220 | HURSTVILLE | +61 2 93227240 |
| Malakhoff & Koloyaroff Legal | 2 O'Keefes Lane KOGARAH NSW 2217 Australia | 2217 | KOGARAH | +61 2 95537814 |
| MALCOLM CARR SOLICITOR | 510 Metro, 2 Discovery Point Pl WOLLI CREEK NSW 2205 Australia | 2205 | WOLLI CREEK | +61 2 90902688 |
| MALIK LAWYERS | Suite 3, 12 Auburn Road AUBURN NSW 2144 Australia | 2144 | AUBURN | +61 2 96495077 |
| Mandala Consultancy | Suite 1307A, Level 13, 327 Pitt Street SYDNEY NSW 2000 Australia | 2000 | SYDNEY | +61 2 92647445 |
| MANDRA LEGAL PTY LIMITED | UNIT 19 60-66 ST ALBANS STREET ABBOTSFORD NSW 2046 Australia | 2046 | ABBOTSFORD | +61 2 97120624 |
| Manly Community Centre Incorporated | 12 Wentworth Street MANLY NSW 2095 Australia | 2095 | MANLY | +61 2 99771066 |
| MANNING LAWYERS PTY LTD | Level 8, 33 York Street SYDNEY NSW 2000 Australia | 2000 | SYDNEY | +61 2 92793122 |
| Marcus Legal Pty Ltd | Level 4, Suite 401, 12-14 Ormonde Parade HURSTVILLE NSW 2220 Australia | 2220 | HURSTVILLE | +6 1 449 954 985 |
| Margaret Tan & Associates | 6th Floor 630 George Street SYDNEY NSW 2000 Australia | 2000 | SYDNEY | +61 2 92677735 |
| Margot Segal Migration Company Pty Ltd | Suite 504, Level 5 276 Pitt Street SYDNEY NSW 2000 Australia | 2000 | SYDNEY | +61 02 82368802 |
| STRATEGIC MIGRATION AUSTRALIA PTY LIMITED | Suite 502 Level 5 Pilgrim House, 262 Pitt Street SYDNEY NSW 2000 Australia | 2000 | SYDNEY | +61 2 9261 8555 |
| Mark Tarrant Lawyers Pty Ltd | Suite 4, Level 13 307 Pitt Street SYDNEY NSW 2000 Australia | 2000 | SYDNEY | +61 2 92834866 |
| Marrickville Private Consulting Centre | Suite 21 296 Marrickville Road MARRICKVILLE NSW 2204 Australia | 2204 | MARRICKVILLE | +61 02 95642992 |
| Marsdens Law Group | Suite 13, 170 George Street LIVERPOOL NSW 2170 Australia | 2170 | LIVERPOOL | +61 02 96015666 |
| MAS LAW AUSTRALIA | Unit 6D 7 Meridian Place BELLA VISTA NSW 2153 Australia | 2153 | BELLA VISTA | +61 2 89706844 |
| MASON FOXX PTY LTD | Level 19, 1 O'Connell Street SYDNEY NSW 2000 Australia | 2000 | SYDNEY | +61 2 1300999099 |
| mass consultants | Suite 1, 4 Auburn Road AUBURN NSW 2144 Australia | 2144 | AUBURN | +61 4 22656999 |
| MIGRATION EXPRESS | 2 Charlotte Street ASHFIELD NSW 2131 Australia | 2131 | ASHFIELD | +61 2 97996366 |
| MASUM, HOOMAN | 17, 9 Castlereagh St SYDNEY NSW 2000 Australia | 2000 | SYDNEY | +61 2 9152 8674 |
| Matthews Folbigg Pty Limited | Level 7 10-14 Smith Street PARRAMATTA NSW 2150 Australia | 2150 | PARRAMATTA | +61 02 98067413 |
| Maxim Legal Pty Ltd | Level 5, 32 Martin Place SYDNEY NSW 2000 Australia | 2000 | SYDNEY | +61 2 92626628 |
| MAXINTEL | 64 Darvall Road EASTWOOD NSW 2122 Australia | 2122 | EASTWOOD | +61 4 21232085 |
| MAXWELL GOODMAN PTY. LTD. | Level 33, Australia Square 264 George Street SYDNEY NSW 2000 Australia | 2000 | SYDNEY | +61 0 1300720399 |
| MB CONSULTING SERVICES PTY LTD | Lvl 29, Chifley Tower 2 Chifley Square, SYDNEY NSW 2000 Australia | 2000 | SYDNEY | +61 2 89998012 |
| MC Migration Consultancy | 112C Queen Street, CONCORD WEST NSW 2138 Australia | 2138 | CONCORD WEST | +61 4 16188288 |
| McArdle Legal | Level 13 276 Pitt Street SYDNEY NSW 2000 Australia | 2000 | SYDNEY | +61 2 82626200 |
| MCCOURT, ROBERT | Suite 1, Solander 42 Refinery Drive PYRMONT NSW 2009 Australia | 2009 | PYRMONT | +61 2 96606611 |
| Migration Centre of Australia Pty Ltd | Level 12, Suite 6 101 Bathurst St SYDNEY NSW 2000 Australia | 2000 | SYDNEY | +61 2 92615659 |
| McQiu Lawyers | Suite 313, Level 3, 71-73 Archer Street, CHATSWOOD NSW 2067 Australia | 2067 | CHATSWOOD | +61 2 80368333 |
| MD MIGRATION LAW SPECIALIST PTY. LTD. | Suit 8, level 1, 119A John st CABRAMATTA NSW 2166 Australia | 2166 | CABRAMATTA | +61 04 34286291 |
| ME VISA SOLUTIONS PTY. LTD. | 468 Burwood Rd BELMORE NSW 2192 Australia | 2192 | BELMORE | +61 2 89645044 |
| Medadvance Pty Ltd | 302/211-213 Oberon St COOGEE NSW 2034 Australia | 2034 | COOGEE | +61 02 0414373739 |
| MeetWorld | 37 Gore st PARRAMATTA NSW 2150 Australia | 2150 | PARRAMATTA | +61 02 96834283 |
| Mercy Works Limited | 1 Thomas Street, LEWISHAM NSW 2049 Australia | 2049 | LEWISHAM | +61 2 95641911 |
| Meritocracy Consultancy Services | Level 3 81 Flushcombe Road BLACKTOWN NSW 2148 Australia | 2148 | BLACKTOWN | +61 2 86784647 |
| MESKIN AUSTRALIAN MIGRATION SOLUTIONS PTY. LTD. | Suite 504, Level 5 276 Pitt Street SYDNEY NSW 2000 Australia | 2000 | SYDNEY | +61 2 82368801 |
| Metro Assist | Level 2, 59 Evaline St CAMPSIE NSW 2194 Australia | 2194 | CAMPSIE | +61 4 34423757 |
| Metro Migrant Resource Centre Incorporated | Level 2 59 Evaline Street CAMPSIE NSW 2194 Australia | 2194 | CAMPSIE | +61 2 97893744 |
| NORTH SHORE LAWYERS & ASSOCIATES PTY LTD | Suite 102, 781 Pacific Hwy CHATSWOOD NSW 2067 Australia | 2067 | CHATSWOOD | +61 2 94118813 |
| PLATINUM ENGINE PTY LTD | Suite 804, 97-99 Bathurst St SYDNEY NSW 2000 Australia | 2000 | SYDNEY | +61 4 34212915 |
| MGL Lawyers | Suite 901A, Level 9, 32 York Street SYDNEY NSW 2000 Australia | 2000 | SYDNEY | +61 2 80060553 |
| MHCH Services Pty Limited | SUITE 1704 87-89 LIVERPOOL STREET SYDNEY NSW 2000 Australia | 2000 | SYDNEY | +61 04 11555184 |
| MIC Lawyers | 2/27-29 Auburn Road AUBURN NSW 2144 Australia | 2144 | AUBURN | +61 2 97495552 |
| SANDHU LAWYERS & ASSOCIATES | 55/17 Huntley Drive BLACKTOWN NSW 2148 Australia | 2148 | BLACKTOWN | +61 4 02537603 |
| Micah Legal Services | Level 2, Suite 208, 350 George Street SYDNEY NSW 2000 Australia | 2000 | SYDNEY | +61 02 92337887 |
| Michael Jones, Solicitor | Level 3 83 York St SYDNEY NSW 2000 Australia | 2000 | SYDNEY | +61 02 80034748 |
| Michael La Kiss | 35 Nelson Road EARLWOOD NSW 2206 Australia | 2206 | EARLWOOD | +61 2 95584409 |
| Michael Patrick Gallen | Unit 234 806 Bourke Street WATERLOO NSW 2017 Australia | 2017 | WATERLOO | +61 2 0406188337 |
| MICHAEL VASSILI BARRISTERS AND SOLICITORS PTY LTD | Shop 8 Westfield Place BLACKTOWN NSW 2148 Australia | 2148 | BLACKTOWN | +61 2 88090927 |
| MICHELLE BAREL | 13 kippara rd DOVER HEIGHTS NSW 2030 Australia | 2030 | DOVER HEIGHTS | +61 0 0414919838 |
| MigrantJusticeCentre | 170 The Boulevarde PUNCHBOWL NSW 2196 Australia | 2196 | PUNCHBOWL | +61 2 97500333 |
| Simon Diab & Associates | Suite 12, Level 1 410 Church Street PARRAMATTA NSW 2150 Australia | 2150 | PARRAMATTA | +61 2 96307000 |
| Migration & Educational Professionals Raj's Educational Services | 1 Rowe Lane S POTTS HILL NSW 2143 Australia | 2143 | POTTS HILL | +61 4 14293272 |
| PATH LAW PTY LIMITED | Level 1, 299 Elizabeth Street Sydney NSW SYDNEY NSW 2000 Australia | 2000 | SYDNEY | +61 2 8815 8135 |
| Munish Kumar Soni | 101 Macquarie Street PARRAMATTA NSW 2150 Australia | 2150 | PARRAMATTA | +61 04 68450037 |
| Migration Advisory Services | Suite 10 96-98 Wigram Street HARRIS PARK NSW 2150 Australia | 2150 | HARRIS PARK | +61 2 96335080 |
| MIGRATION AUSTRALIA AND SETTLEMENT SERVICES PTY LTD | Suite 3 Specialist Centre 235 New South Head Road EDGECLIFF NSW 2027 Australia | 2027 | EDGECLIFF | +61 4 10128127 |
| Migration Centre Pty Ltd | Suite 2B, Level 13, 99 York Street SYDNEY NSW 2000 Australia | 2000 | SYDNEY | +61 2 92998881 |
| MIGRATION CLINIC PTY LTD | 13 Nea St CHATSWOOD NSW 2067 Australia | 2067 | CHATSWOOD | +61 4 31825128 |
| Studygate Australia Pty. Ltd. | Suite 6, Level 1 377-383 Sussex Street SYDNEY NSW 2000 Australia | 2000 | SYDNEY | +61 02 89576132 |
| Migration Law Consultants Pty Ltd | Shop 5, 146-152 Cleveland Street CHIPPENDALE NSW 2008 Australia | 2008 | CHIPPENDALE | +61 02 92812122 |
| Migration Made Simple | 135/149 Pyrmont Street PYRMONT NSW 2009 Australia | 2009 | PYRMONT | +61 4 414483670 |
| MIGRATION MYWAY PTY LTD | 6/225 Queen Street HURLSTONE PARK NSW 2193 Australia | 2193 | HURLSTONE PARK | +61 4 50029374 |
| Tina Masumi Edwards | Level 25, RBS Tower, 88 Phillip Street SYDNEY NSW 2000 Australia | 2000 | SYDNEY | +61 2 99990550 |
| MIGRATION SERVICES PTY. LTD. | Shop 2 2 Pittwater Road MANLY NSW 2095 Australia | 2095 | MANLY | +61 424 544540 |
| Migration today Australia | 65 Cromer rd CROMER NSW 2099 Australia | 2099 | CROMER | +61 4 22138896 |
| Migration World | Level 11 65 York Street SYDNEY NSW 2000 Australia | 2000 | SYDNEY | +61 02 91889616 |
| Milestone Legal | Level 1, 35A, The Boulevarde LAKEMBA NSW 2195 Australia | 2195 | LAKEMBA | +61 02 97592626 |
| Milestone Migration Specialists and Associates | 5 / 5 King Street ROCKDALE NSW 2216 Australia | 2216 | ROCKDALE | +61 2 95563930 |
| MILYAEV, EDWARD | suite 2201, Level 22, 101 Grafton Street Westfield Tower two BONDI JUNCTION NSW 2022 Australia | 2022 | BONDI JUNCTION | +61 4 15979767 |
| MING DE CONSULTING GROUP PTY LTD | 42 Badminton Rd CROYDON NSW 2132 Australia | 2132 | CROYDON | +61 4 03215988 |
| Ming Shue Paul Pang | 8/23-25 Illawarra Street ALLAWAH NSW 2218 Australia | 2218 | ALLAWAH | +61 4 50819813 |
| MINTER ELLISON | Level 40, Minter Ellison Lawyers Governor Macquarie Tower 1 Farrar Place SYDNEY NSW 2000 Australia | 2000 | SYDNEY | +61 2 99214210 |
| Mirza Babur Baig | 7 Murwillumbah Ave. HOXTON PARK NSW 2171 Australia | 2171 | HOXTON PARK | +61 4 12286674 |
| MISSIONS EDUCATION & MIGRATION | Suite 107, 379-383 Pitt Street SYDNEY NSW 2000 Australia | 2000 | SYDNEY | +61 2 92610809 |
| MITTAL, PANKAJ | 4 / 32-34 Veron Street WENTWORTHVILLE NSW 2145 Australia | 2145 | WENTWORTHVILLE | +61 403 432891 |
| MLC Lawyers (Australia) Pty Ltd | Level 1, 28B/ 24-32 Hughes Street CABRAMATTA NSW 2166 Australia | 2166 | CABRAMATTA | +61 2 97269888 |
| SECURE MIGRATION SERVICES PTY LTD | OFFICE 5, 168-176 HALDON STREET LAKEMBA NSW 2195 Australia | 2195 | LAKEMBA | +61 404 112533 |
| Momo Migration Service | 36 Pearce Avenue NEWINGTON NSW 2127 Australia | 2127 | NEWINGTON | +61 2 96480172 |
| Monkey King Student Service Center Pty Ltd | Suite 465 311-315 Castlereagh Street SYDNEY NSW 2000 Australia | 2000 | SYDNEY | +61 2 92120099 |
| Morning Star Migration Services | 4 Johnson Avenue, SEVEN HILLS NSW 2147 Australia | 2147 | SEVEN HILLS | +61 2 98629262 |
| Morningtown International Pty Ltd | Level 6, Suite 603 265 Castlereagh St SYDNEY NSW 2000 Australia | 2000 | SYDNEY | +61 02 92830808 |
| Morris Migration Services | Level 13, 3 Spring Street SYDNEY NSW 2000 Australia | 2000 | SYDNEY | +61 2 92211955 |
| MOSAIC MIGRATION PTY. LTD. | Level 9, 48 Hunter Street SYDNEY NSW 2000 Australia | 2000 | SYDNEY | +61 4 12143488 |
| MOTUS MIGRATION PTY LIMITED | 52 Shepherd St CHIPPENDALE NSW 2008 Australia | 2008 | CHIPPENDALE | +61 0 407282917 |
| MOVE MIGRATION PTY LTD | 703/34 Alison Road RANDWICK NSW 2031 Australia | 2031 | RANDWICK | +61 2 80060535 |
| Moz for You | Unit 32 30 Stephen Road BOTANY NSW 2019 Australia | 2019 | BOTANY | +61 4 13408788 |
| MP CONSULTANTS | Level 6, 115 Pitt St SYDNEY NSW 2000 Australia | 2000 | SYDNEY | +61 2 92219999 |
| MP Migration Services | Suite 402, Level 4, 405 Sussex Street SYDNEY NSW 2000 Australia | 2000 | SYDNEY | +61 2 92829864 |
| MP Migration Services | Suite 402 405 Sussex Street HAYMARKET NSW 2000 Australia | 2000 | HAYMARKET | +61 2 92829864 |
| MROZOWSKA, TINA | 24 Anglesea Street BONDI NSW 2026 Australia | 2026 | BONDI | +61 4 14273263 |
| Ms Dan Ao | 44 Dent Street EPPING NSW 2121 Australia | 2121 | EPPING | +61 4 78149324 |
| MS HAQUE & ASSOCIATES PTY LTD | Suite 30, Level 4 301 Castlereagh Street SYDNEY NSW 2000 Australia | 2000 | SYDNEY | +61 2 92120601 |
| ZK Lawyers | Level 36, 1 Farrer Place Governor Phillip Tower SYDNEY NSW 2000 Australia | 2000 | SYDNEY | +61 2 88233446 |
| MSR Migration Services | Unit 53/6-14 Oxford Street DARLINGHURST NSW 2010 Australia | 2010 | DARLINGHURST | +61 4 09320493 |
| MUNDIAL PTY LTD | 14/60 Flinders Street DARLINGHURST NSW 2010 Australia | 2010 | DARLINGHURST | +61 4 05453063 |
| MurdockCheng Legal Practice Pty. Limited | Level 10 50 Clarence Street SYDNEY NSW 2000 Australia | 2000 | SYDNEY | +61 2 92625495 |
| MXU Expertise Exchange Australia Pty. Ltd. | Suite 309 Level 3 379-383 Pitt Street SYDNEY NSW 2000 Australia | 2000 | SYDNEY | +61 02 92660505 |
| My Access Australia | Suite 62, Level 1 3/7 Fetherstone Street BANKSTOWN NSW 2200 Australia | 2200 | BANKSTOWN | +61 02 95930335 |
| MY T NGUYEN SOLICITORS | 4/51 John Street CABRAMATTA NSW 2166 Australia | 2166 | CABRAMATTA | +61 2 97541297 |
| MYVISA | Tower 3 International Towers 300 Barangaroo Avenue BARANGAROO NSW 2000 Australia | 2000 | BARANGAROO | +61 2 91149577 |
| NADEEM LAWYERS PTY LTD | Suite 3, Level 1 186-190 Church Street PARRAMATTA NSW 2150 Australia | 2150 | PARRAMATTA | +61 2 96357903 |
| NAKHL CONSULTING PTY LTD | 44a Eyre Street, 36158111927 CHIFLEY NSW 2036 Australia | 2036 | CHIFLEY | +61 2 83849139 |
| Namaste Migration & Finance Australia (NAAFA) | Suite 1406, Level 14 447 Kent Street Australia SYDNEY NSW 2000 Australia | 2000 | SYDNEY | +61 02 90902257 |
| NAOSAMS MIGRATION SERVICES PTY LTD | Level 15, Suite 1510, 87-89 Liverpool Street SYDNEY NSW 2000 Australia | 2000 | SYDNEY | +61 2 92622681 |
| NARAE Migration & Translation | Suite 1, Level 6, Strathfield Plaza, 11 The Boulevarde STRATHFIELD NSW 2135 Australia | 2135 | STRATHFIELD | +61 2 80054997 |
| NASEER, NASEER | 12/54 Sir Joseph Banks Street BANKSTOWN NSW 2200 Australia | 2200 | BANKSTOWN | +61 4 03477330 |
| NAVADO PROFESSIONAL SERVICES PTY LIMITED | 10/309 Pitt St SYDNEY NSW 2000 Australia | 2000 | SYDNEY | +61 02 92334048 |
| NAVJEET KAUR JHAJJ | 10 ELANORA AVENUE BLACKTOWN NSW 2148 Australia | 2148 | BLACKTOWN | +61 4 69862032 |
| NEXUS MIGRATION AUSTRALIA PTY LIMITED | Suite 2, Level 17, 9 Castlereagh Street SYDNEY NSW 2000 Australia | 2000 | SYDNEY | +61 4 34873201 |
| Nihon Brain Centre Australia Pty. Limited | Suite 602 Level 6, 309 Pitt Street SYDNEY NSW 2000 Australia | 2000 | SYDNEY | +61 2 80685363 |
| Need Visa Help? | 96 Hassall St PARRAMATTA NSW 2150 Australia | 2150 | PARRAMATTA | +61 4 39672911 |
| NEEDS MIGRATION | Suite 510, Level 5, 250 Pitt Street SYDNEY NSW 2000 Australia | 2000 | SYDNEY | +61 2 8384 8025 |
| Zenith Immigration Services | Suite 201, Level 2, 468 George Street SYDNEY NSW 2000 Australia | 2000 | SYDNEY | +61 2 80217197 |
| Neil Lawyers | LEVEL 1, 5-7 STATION STREET WENTWORTHVILLE NSW 2145 Australia | 2145 | WENTWORTHVILLE | +61 2 96369224 |
| Nelson Liu & Co | Suite 3 20-22 Thomas Street CHATSWOOD NSW 2067 Australia | 2067 | CHATSWOOD | +61 2 94116586 |
| Nepaaus & Co Immigration Services | Suite 52 650 George Street SYDNEY NSW 2000 Australia | 2000 | SYDNEY | +61 02 92644767 |
| NEPCOMS SERVICES PTY. LTD. | Suite 401, LEVEL 4, 276 Pitt Street SYDNEY NSW 2000 Australia | 2000 | SYDNEY | +61 2 92670006 |
| Neville William Wyatt | Unit 2. 53-55 Montgomery Street KOGARAH NSW 2217 Australia | 2217 | KOGARAH | +61 02 85945400 |
| New Age Education Finance Centre | Suite 5 42A Hercules Street ASHFIELD NSW 2131 Australia | 2131 | ASHFIELD | +61 2 97970707 |
| New Alliance Migration | 12/322 Arden Street COOGEE NSW 2034 Australia | 2034 | COOGEE | +61 2 80331181 |
| New Borders Australian Migration | 121 Victoria Road PARRAMATTA NSW 2150 Australia | 2150 | PARRAMATTA | +61 04 05421383 |
| New Century Global Education & Immigration Pty. Ltd. | SUITE 701 97-99 BATHURST STREET SYDNEY NSW 2000 Australia | 2000 | SYDNEY | +61 4 30412868 |
| New City International Migration and Education Centre | Suite 1308, 87 - 89 Liverpool Street SYDNEY NSW 2000 Australia | 2000 | SYDNEY | +61 2 92690788 |
| New Era Migration | PO Box 291 GLEBE NSW 2037 Australia | 2037 | GLEBE | +61 2 95915610 |
| NEW FOUNTAINS PTY LTD | SUITE 403, LEVEL 4 299 Sussex ST SYDNEY NSW 2000 Australia | 2000 | SYDNEY | +86 4 33016629 |
| NEW LIFE MIGRATION SERVICE PTY LTD | 22/69-73 Park Road HOMEBUSH NSW 2140 Australia | 2140 | HOMEBUSH | +61 2 80681281 |
| NEW START IMMIGRATION | Suite 41, Level 4, 647-649 George Street HAYMARKET NSW 2000 Australia | 2000 | HAYMARKET | +61 2 92113301 |
| NEW VISION CULTURAL EXCHANGE PTY LTD | 208/410 Elizabeth St SURRY HILLS NSW 2010 Australia | 2010 | SURRY HILLS | +61 2 92810061 |
| New World Migration Services Pty Limited | Suite 15, Level 2 145 - 149 Forest Road HURSTVILLE NSW 2220 Australia | 2220 | HURSTVILLE | +61 02 95852200 |
| Newland Education and Migration Centre | 507, 377-383 SUSSEX ST SYDNEY NSW 2000 Australia | 2000 | SYDNEY | +61 2 92641210 |
| Newland Immigration | Level 1 42-44 Arthur Street CABRAMATTA NSW 2166 Australia | 2166 | CABRAMATTA | +61 2 97257922 |
| NEWMAN, MURRAY | Level 3/131 York Street SYDNEY NSW 2000 Australia | 2000 | SYDNEY | +61 2 8268 4000 |
| NEWPHASE CONSULTING PTY LTD | 93 Kingsway, BEVERLY HILLS NSW 2209 Australia | 2209 | BEVERLY HILLS | +61 4 26292788 |
| NEWSTARS EDUCATION COUNSELORS PTY LTD | Level 7 263 Clarence St SYDNEY NSW 2000 Australia | 2000 | SYDNEY | +61 2 92645388 |
| NEXON INTERNATIONAL PTY LTD | 8B, Level 2 48 Macquarie St PARRAMATTA NSW 2150 Australia | 2150 | PARRAMATTA | +61 2 96355528 |
| Nguyen & Co Solicitors | Suite 8 59 John Street CABRAMATTA NSW 2166 Australia | 2166 | CABRAMATTA | +61 2 97241928 |
| Nguyen Tran & Sons Lawyers | Suite 3 Level 1 294 Chapel Road BANKSTOWN NSW 2200 Australia | 2200 | BANKSTOWN | +61 2 97938700 |
| NIAZMAND KHABAZ, NAZANIN | 186 James Cook Dr, KINGS LANGLEY NSW 2147 Australia | 2147 | KINGS LANGLEY | +61 4 30111460 |
| NIC Immigration Services | 7/45-47 Cornelia Road TOONGABBIE NSW 2146 Australia | 2146 | TOONGABBIE | +61 02 98966041 |
| Nicholas Poynder | Frederick Jordan Chambers 53 Martin Place SYDNEY NSW 2000 Australia | 2000 | SYDNEY | +61 2 92297352 |
| Nikriane & Associates | Suite 1308 109 Pitt Street SYDNEY NSW 2000 Australia | 2000 | SYDNEY | +61 02 90162878 |
| Nimbus Associates | Suite 404, Level 4, 276 Pitt Street SYDNEY NSW 2000 Australia | 2000 | SYDNEY | +61 2 80950170 |
| Nisha Mistry | 8 Balmoral Place CARLINGFORD NSW 2118 Australia | 2118 | CARLINGFORD | +61 2 88123940 |
| NK Business Link | Suite 36, Level 34, 50 Bridge Street SYDNEY NSW 2000 Australia | 2000 | SYDNEY | +61 4 18112533 |
| WAYMARK VISA CONSULTING PTY LTD | suite 1709, 89 LIVERPOOL ST SYDNEY SYDNEY NSW 2000 Australia | 2000 | SYDNEY | +61 02 92831533 |
| Nomos Legal | 22 Selwyn Street PADDINGTON NSW 2021 Australia | 2021 | PADDINGTON | +61 2 93311533 |
| Nomos Legal | 22 Selwyn Street PADDINGTON NSW 2021 Australia | 2021 | PADDINGTON | +61 2 93315656 |
| NORKIN, ANTON | 33 Greenwich rd GREENWICH NSW 2065 Australia | 2065 | GREENWICH | +61 4 68300108 |
| NORTHSTAR MIGRATION AND LEGAL SERVICES PTY. LTD. | 2 San Marino Drive PRESTONS NSW 2170 Australia | 2170 | PRESTONS | +61 4 16641886 |
| NRI MIGRATION SERVICES | Suit 4/2-6 Kendall Street HARRIS PARK NSW 2150 Australia | 2150 | HARRIS PARK | +61 4 24721300 |
| NUCLEUS INTERNATIONAL RECRUITMENT PTY LTD | Bligh Chambers Suite 503, Level 5 25 Bligh St SYDNEY NSW 2000 Australia | 2000 | SYDNEY | +61 2 94354160 |
| O Migration Consultants | 33-35 Bathurst St LIVERPOOL NSW 2170 Australia | 2170 | LIVERPOOL | +61 0 411317669 |
| O. Pang & Co. | Suite 111, Lower Deck, Jones Bay Wharf 26-32 Pirrama Road PYRMONT NSW 2009 Australia | 2009 | PYRMONT | +61 2 96603333 |
| Oasis Australia Migration Legal Services | Level 14, Lumley House 309 Kent Street SYDNEY NSW 2000 Australia | 2000 | SYDNEY | +61 02 82218828 |
| Ocea Consulting Service | 126 Chapel Lane BAULKHAM HILLS NSW 2153 Australia | 2153 | BAULKHAM HILLS | +61 4 18746701 |
| OCEANIA EDUCATION SOLUTIONS | Suite 308, 379-383 Pitt Street SYDNEY NSW 2000 Australia | 2000 | SYDNEY | +61 2 82837465 |
| OCEANIA IMMIGRATION CONSULTANCY PTY LTD | Unit 1203 7-9 Gibbons Street REDFERN NSW 2016 Australia | 2016 | REDFERN | +61 4 25425286 |
| Odtojan & Associates Pty Ltd | Suite 5 - Level 1 144 Marsden Street 39144972574 PARRAMATTA NSW 2150 Australia | 2150 | PARRAMATTA | +61 2 98060566 |
| Oli & Associates | Suite 301A Level 3 32 York Street SYDNEY NSW 2000 Australia | 2000 | SYDNEY | +61 2 92621517 |
| Oliver Lai and Co | Suite 1204 309 Pitt Street SYDNEY NSW 2000 Australia | 2000 | SYDNEY | +61 2 92649522 |
| OLOUGHLIN, PAULINE MARGARET | 12 Bass Place MOUNT COLAH NSW 2079 Australia | 2079 | MOUNT COLAH | +61 4 68891661 |
| Omnis Migration | 11/16-18 Carlton Parade CARLTON NSW 2218 Australia | 2218 | CARLTON | +61 4 01335418 |
| ONCU LAWYERS PTY. LTD. | 1/182 Waldron Road CHESTER HILL NSW 2162 Australia | 2162 | CHESTER HILL | +61 4 16575357 |
| O'NEILL, KERRY-ANN | Rickard Road NORTH NARRABEEN NSW 2101 Australia | 2101 | NORTH NARRABEEN | +61 4 14288086 |
| OPAL CONSULTING PTY. LTD. | Suite 1, Level 1 276 Pitt Street SYDNEY NSW 2000 Australia | 2000 | SYDNEY | +61 02 81880740 |
| Opara & Singh Lawyers Pty ltd | 366B Hume Highway BANKSTOWN NSW 2200 Australia | 2200 | BANKSTOWN | +61 4 30279054 |
| OPERA MIGRATION CONSULTANTS | Suite 2A, Level 6 11 The Boulevarde STRATHFIELD NSW 2135 Australia | 2135 | STRATHFIELD | +61 2 97466601 |
| OPERA MIGRATION CONSULTANTS | Suite 2A, Level 6 11 The Boulevarde STRATHFIELD NSW 2135 Australia | 2135 | STRATHFIELD | +61 2 97466601 |
| OPERA MIGRATION GROUP | 6/ 11-13 TAVISTOCK ROAD HOMEBUSH WEST NSW 2140 Australia | 2140 | HOMEBUSH WEST | +61 4 99901252 |
| ORBIS LEGAL SOLUTIONS | Suite 3 Level 4, 50 Margaret Street SYDNEY NSW 2000 Australia | 2000 | SYDNEY | +61 422 838266 |
| Oscar Caceres Enriquez | 52/99 Karimbla Road MIRANDA NSW 2228 Australia | 2228 | MIRANDA | +61 4 10849434 |
| OSEMED MIGRATION CONSULTANCY | Level 5, Suite 54, 104 Bathurst St SYDNEY NSW 2000 Australia | 2000 | SYDNEY | +61 2 82057068 |
| OSS - OVERSEAS STUDENT SERVICES PTY. LTD. | 17 West Botany Street, ARNCLIFFE NSW 2205 Australia | 2205 | ARNCLIFFE | +61 4 24857363 |
| Our Dream Migration Service Pty Ltd | Suite 111-112 185 Elizabeth Street SYDNEY NSW 2000 Australia | 2000 | SYDNEY | +61 02 80332431 |
| Overseas Student Migration Consultancy Pty Ltd | Suite 3 247 Church Street PARRAMATTA NSW 2150 Australia | 2150 | PARRAMATTA | +61 2 98069914 |
| Oxford Migration | 11 sandalwood close casula CASULA NSW 2170 Australia | 2170 | CASULA | +61 4 405912362 |
| OYA Migration Specialist Services | Level 20, Tower A, The Zenith 821 Pacific Highway CHATSWOOD NSW 2067 Australia | 2067 | CHATSWOOD | +61 4 21318818 |
| OZ EDUCATION CHOICE PTY. LTD. | Suite 609/118 church street PARRAMATTA NSW 2150 Australia | 2150 | PARRAMATTA | +61 02 96339690 |
| OZ HOME MIGRATION | Amp Tower, Level 34, 50 Bridge St SYDNEY NSW 2000 Australia | 2000 | SYDNEY | +61 2 82160961 |
| OZ Immigration Services | Suite 201, Level 2, 255 Castlereagh Street SYDNEY NSW 2000 Australia | 2000 | SYDNEY | +61 4 02779516 |
| Oz Migration Services | Suite 15 103 George Street PARRAMATTA NSW 2150 Australia | 2150 | PARRAMATTA | +61 4 01043271 |
| Pendragon Management | Norwest Central Suite 203, 12 Century Court BAULKHAM HILLS NSW 2153 Australia | 2153 | BAULKHAM HILLS | +61 2 94078700 |
| OZAVENUE CONSULTING SERVICES PTY LTD | 2A Osborn Road NORMANHURST NSW 2076 Australia | 2076 | NORMANHURST | +61 4 25300109 |
| OZ-BD IMMIGRATION SERVICE | Unit 6 69 Queen Victoria Street BEXLEY NSW 2207 Australia | 2207 | BEXLEY | +61 04 25275733 |
| OZCONNECT MIGRATION SERVICES PTY LTD | Suite 1A Level 2 802 Pacific Highway GORDON NSW 2072 Australia | 2072 | GORDON | +61 04 23616489 |
| Ozethai Pty Ltd | 20 Christine Street NORTHMEAD NSW 2152 Australia | 2152 | NORTHMEAD | +61 4 00801616 |
| OZIDI MIGRATION | 10 / 28-32 Allawah Street BLACKTOWN NSW 2148 Australia | 2148 | BLACKTOWN | +61 4 32638557 |
| Ozreach Consultants Pty Ltd | Level 3, Suite 34 181 Church Street PARRAMATTA NSW 2150 Australia | 2150 | PARRAMATTA | +61 2 82944354 |
| P&S International Consulting Company | 53 Felton Rd Carlingford NSW 2118 SYDNEY NSW 2000 Australia | 2000 | SYDNEY | +61 2 92830692 |
| Pace Migration & Education Consultancy | Level 15, Suite 1502 97-99 Bathurst Street SYDNEY NSW 2000 Australia | 2000 | SYDNEY | +61 2 92678008 |
| Pace Migration Integrated Services | Unit 4, 12 Dutton Street BANKSTOWN NSW 2200 Australia | 2200 | BANKSTOWN | +61 2 87640295 |
| Pacific Bliss International Pty Ltd | Suite 714 368 Sussex Street SYDNEY NSW 2000 Australia | 2000 | SYDNEY | +61 2 89576010 |
| Pagano Burlovich Lawyers | Suite 4203, Q4 Quattro Corporate 4 Daydream Street WARRIEWOOD NSW 2102 Australia | 2102 | WARRIEWOOD | +61 02 82510040 |
| PALAGIRI MIGRATION | 21 JOHN ST BAULKHAM HILLS NSW 2153 Australia | 2153 | BAULKHAM HILLS | +61 2 96146201 |
| Palmerton Pty Ltd | 3/14 Freeman Place CARLINGFORD NSW 2118 Australia | 2118 | CARLINGFORD | +61 02 98742896 |
| Shakenovsky & Associates | Level 7, 47 York Street AWA Building SYDNEY NSW 2000 Australia | 2000 | SYDNEY | +61 2 92990255 |
| Panacea Lawyers | Level 3, Suite 302 160 Rowe Street EASTWOOD NSW 2122 Australia | 2122 | EASTWOOD | +61 2 98747254 |
| THE SUN INTERNATIONAL ENTERPRISE PTY LTD | Suite 803, 265 Castlereagh Street SYDNEY NSW 2000 Australia | 2000 | SYDNEY | +61 02 92670477 |
| Pannu Visa Advisors | Level 1, Suite K, 111 Main Street BLACKTOWN NSW 2148 Australia | 2148 | BLACKTOWN | +61 2 99201787 |
| Panorama Migration | 37 Blackwall Point Rd CHISWICK NSW 2046 Australia | 2046 | CHISWICK | +61 02 92646397 |
| PARASHAR, SANJAY | 15 The Glade WEST PENNANT HILLS NSW 2125 Australia | 2125 | WEST PENNANT HILLS | +61 2 88507084 |
| Paraview Consultancy | Suite 211 Level 2 368 Sussex Street SYDNEY NSW 2000 Australia | 2000 | SYDNEY | +61 2 92672100 |
| STERLING MIGRATION & EDUCATION CONSULTANTS PTY LTD | Suite 306 Level 3 81 Flushcombe Road BLACKTOWN NSW 2148 Australia | 2148 | BLACKTOWN | +61 02 98545533 |
| Parish Patience Immigration Lawyers | Level 3 83 York St SYDNEY NSW 2000 Australia | 2000 | SYDNEY | +61 2 92868700 |
| Parish Patience Immigration Services Pty Limited | Suite 301 Level 3, 123 Clarence Street SYDNEY NSW 2000 Australia | 2000 | SYDNEY | +61 02 82976700 |
| Parish Patience Immigration Services Pty Limited | Level 3, 123 Clarence Street Sydney SYDNEY NSW 2000 Australia | 2000 | SYDNEY | +61 2 82976700 |
| PARK, SUN YOUNG | 211/7 RAILWAY STREET CHATSWOOD NSW 2067 Australia | 2067 | CHATSWOOD | +61 4 35922455 |
| Parramatta Lawyers | Suite 603, Level 6, 91 Phillip Street, Parramatta PARRAMATTA NSW 2150 Australia | 2150 | PARRAMATTA | +61 02 98931887 |
| Parul Nanda | 13/ 61-67 HALDON ST LAKEMBA NSW 2195 Australia | 2195 | LAKEMBA | +61 4 22021777 |
| Path Legal Solicitors and Conveyancers | 195 DUNMORE STREET WENTWORTHVILLE NSW 2145 Australia | 2145 | WENTWORTHVILLE | +61 2 86770615 |
| PATRONATO ACLI AUSTRALIA | Shop 1 / 110 Great North Road FIVE DOCK NSW 2046 Australia | 2046 | FIVE DOCK | +61 2 97121894 |
| Paul Hense Migration Lawyers | Suite A, Level 2 217 Clarence Street SYDNEY NSW 2000 Australia | 2000 | SYDNEY | +61 02 92624242 |
| Paul Sadler | 104/361 Kent Street SYDNEY NSW 2000 Australia | 2000 | SYDNEY | +61 2 12345678 |
| Pavuk Legal | Suite 704, Level 7 70 Castlereagh Street SYDNEY NSW 2000 Australia | 2000 | SYDNEY | +61 2 92513611 |
| PENROSE LAWYERS | Suite 1 209 Macquarie Street LIVERPOOL NSW 2170 Australia | 2170 | LIVERPOOL | +61 4 21997018 |
| Perez Varela Lawyers Pty. Ltd. | Level 23, 52 Martin Place SYDNEY NSW 2000 Australia | 2000 | SYDNEY | +61 2 92333823 |
| PERFECT CONSULTING PTY LTD | 90 Oakhill Drive CASTLE HILL NSW 2154 Australia | 2154 | CASTLE HILL | +61 2 86262125 |
| PERFECT MIGRATION SERVICES | Suite 3, 80 Kitchener Pde BANKSTOWN NSW 2200 Australia | 2200 | BANKSTOWN | +61 4 67753829 |
| Peter Leung | Suite 501 155 King St SYDNEY NSW 2000 Australia | 2000 | SYDNEY | +61 02 92328981 |
| Peter Y M Lau & Co | Suite 403, Level 4 71 - 73 Archer Street CHATSWOOD NSW 2067 Australia | 2067 | CHATSWOOD | +61 2 94198600 |
| Petite Chance | 33 Melville Street West Ryde WEST RYDE NSW 2114 Australia | 2114 | WEST RYDE | +61 04 09460909 |
| Pham Lawyers | 8/14 Spencer Street FAIRFIELD NSW 2165 Australia | 2165 | FAIRFIELD | +61 2 97234188 |
| Pham Migration Services | 8/14 Spencer Street FAIRFIELD NSW 2165 Australia | 2165 | FAIRFIELD | +61 2 97235788 |
| Philip E Smyth | 22 Wetherill Street LEICHHARDT NSW 2040 Australia | 2040 | LEICHHARDT | +61 2 95728642 |
| PHILLIP SILVER & ASSOCIATES (MIGRATION) PTY LTD | Level 1, 126 Bankstown City Plaza BANKSTOWN NSW 2200 Australia | 2200 | BANKSTOWN | +61 02 97085954 |
| Phillip Yip and Associates | Suite 203, Level 2, 276 Pitt Street SYDNEY NSW 2000 Australia | 2000 | SYDNEY | +61 2 92836616 |
| Phoenix Migration | Suite 449 Level 5 311-315 Castlereagh Street SYDNEY NSW 2000 Australia | 2000 | SYDNEY | +61 02 92829377 |
| Phu Nguyen & Associates | Suite 6, 359 Chapel Rd BANKSTOWN NSW 2200 Australia | 2200 | BANKSTOWN | +61 2 97932144 |
| Pine Migration Expert Pty Ltd | Suite 302, 89 York Street SYDNEY NSW 2000 Australia | 2000 | SYDNEY | +61 2 92901717 |
| PING GLOBAL PTY. LTD. | 6/19 Grandview Street PARRAMATTA NSW 2150 Australia | 2150 | PARRAMATTA | +61 2 96831934 |
| PITT, CHRISTOPHER JOHN | Unit 21 52-54 Kings Cross Road RUSHCUTTERS BAY NSW 2011 Australia | 2011 | RUSHCUTTERS BAY | +61 4 15993470 |
| Pivot International | 13/64 Cremorne Rd CREMORNE POINT NSW 2090 Australia | 2090 | CREMORNE POINT | +61 4 06340920 |
| PJ Education & Migration Consultants | Suite-5, 21 George st PARRAMATTA NSW 2150 Australia | 2150 | PARRAMATTA | +61 2 88834874 |
| Planet Immigration and Education Consultancy | Level 2, Suite 1, 304-308 Chapel Road South BANKSTOWN NSW 2200 Australia | 2200 | BANKSTOWN | +61 2 87641894 |
| Vidler & Associates | 38 Campbell St BALMAIN NSW 2041 Australia | 2041 | BALMAIN | +61 2 98107859 |
| PLUS ONE MIGRATION PTY LTD | Suite 7 Level 4 377 Sussex Street SYDNEY NSW 2000 Australia | 2000 | SYDNEY | +61 02 80566864 |
| POCKETLEGAL PTY. LTD. | 162 Redfern St REDFERN NSW 2016 Australia | 2016 | REDFERN | +61 2 83851451 |
| Pokharel & Associates | Suite 149, Level 2 416 Pitt Street SYDNEY NSW 2000 Australia | 2000 | SYDNEY | +61 02 92804136 |
| PR Information Services For Migration | 1/17 Queens Road WESTMEAD NSW 2145 Australia | 2145 | WESTMEAD | +61 4 05782653 |
| PR SOLUTIONS PTY LTD | SUite 335 & 337, 401-403 Sussex Street, Sydney NSW2000 SYDNEY NSW 2000 Australia | 2000 | SYDNEY | +61 2 92113686 |
| PRASAD, JOSEPH MICHAEL | Unit 2 182 Croydon Avenue Croydon Park CROYDON PARK NSW 2133 Australia | 2133 | CROYDON PARK | +61 2 85409048 |
| PRECISION MIGRATION ADVISORY SERVICES PTY LTD | Suite 501, Level 5 2 Barrack Street SYDNEY NSW 2000 Australia | 2000 | SYDNEY | +61 2 92990188 |
| Prestige Immigration Services | 13 Barcelona Drive PRESTONS NSW 2170 Australia | 2170 | PRESTONS | +61 4 25471999 |
| Prestige Solicitors & Associates | Level 1 221 Merrylands Road MERRYLANDS NSW 2160 Australia | 2160 | MERRYLANDS | +61 2 96375011 |
| PricewaterhouseCoopers Services Pty Ltd | One International Towers Sydney Watermans Quay, Barangaroo SYDNEY NSW 2000 Australia | 2000 | SYDNEY | +61 2 82660000 |
| Pricilla International Co. Pty Ltd | Rm 101 Dixon House 413-415 Sussex Street HAYMARKET NSW 2000 Australia | 2000 | HAYMARKET | +61 2 92127327 |
| PRIME EDUCATION CENTRE PTY LTD | Suite 207, Level 2, 368 Sussex Street, Pacific Trade Centre SYDNEY NSW 2000 Australia | 2000 | SYDNEY | +61 2 85415220 |
| Private Advisory Group | 1/35 West Parade EASTWOOD NSW 2122 Australia | 2122 | EASTWOOD | +61 02 83868733 |
| PRIVITY LEGAL PTY LTD | Suite 88, 515 Kent Street SYDNEY NSW 2000 Australia | 2000 | SYDNEY | +61 2 92647956 |
| PROACTIVE LEGAL PTY. LTD. | Level 7 117 York Street SYDNEY NSW 2000 Australia | 2000 | SYDNEY | +61 2 91998600 |
| Professional Migration and Education Services Pty Ltd | Suite 2, Level 1 168 Forest Road HURSTVILLE NSW 2220 Australia | 2220 | HURSTVILLE | +61 2 95705943 |
| PROFESSIONAL VISA AND EDUCATION SERVICES PTY LTD | Suite 4, Level 9, 99 York Street, Sydney SYDNEY NSW 2000 Australia | 2000 | SYDNEY | +61 2 90074409 |
| PROFOUND SERVICES PTY LTD | Suite 903A, 250 Pitt St SYDNEY NSW 2000 Australia | 2000 | SYDNEY | +61 02 92644493 |
| Progress Study Consultancy Pty Ltd | Suite 9, level 14 534 Kent St SYDNEY NSW 2000 Australia | 2000 | SYDNEY | +61 02 92678866 |
| Prosperity Migration Service | G 606 / 780 Bourke Street REDFERN NSW 2016 Australia | 2016 | REDFERN | +61 4 07438616 |
| Provisa Australia | Level 17, 9 Castlereagh Street SYDNEY NSW 2000 Australia | 2000 | SYDNEY | +61 04 10348337 |
| Prudential International Education Services | Suite 5, 96-98 Wigram Street HARRIS PARK NSW 2150 Australia | 2150 | HARRIS PARK | +61 02 86770827 |
| PSK Legal | Level 7, 11 The Boulevarde, STRATHFIELD NSW 2135 Australia | 2135 | STRATHFIELD | +61 02 97646522 |
| Ptlabs Consulting Pty Ltd | Suite 19 / 1 Railway Parade BURWOOD NSW 2134 Australia | 2134 | BURWOOD | +61 2 80061281 |
| Pure Legal | Suite 702, Level 7 23 Hunter Street SYDNEY NSW 2000 Australia | 2000 | SYDNEY | +61 02 9221 1465 |
| Q.C. EDUCATION & MIGRATION CENTRE PTY LTD | 102/ 420 Pitt St SYDNEY NSW 2000 Australia | 2000 | SYDNEY | +61 2 80655555 |
| QAS Lawyers | 8/14 Court Rd FAIRFIELD NSW 2165 Australia | 2165 | FAIRFIELD | +61 4 00533991 |
| Qi Wang | 815/1C Burdett Street Australia HORNSBY NSW 2077 Australia | 2077 | HORNSBY | +61 02 98245980 |
| QIAN, LULU | 713 2 WATERWAYS ST WENTWORTH POINT NSW 2127 Australia | 2127 | WENTWORTH POINT | +61 4 30390203 |
| WB Legal Pty Ltd | 602/1 Castlereagh Street SYDNEY NSW 2000 Australia | 2000 | SYDNEY | +61 2 80848341 |
| QT Lawyers & Associates | 16/ 46 Hill St CABRAMATTA NSW 2166 Australia | 2166 | CABRAMATTA | +61 4 02951141 |
| Quinn Lawyers Pty Limited | Suite 304 156 Military Road NEUTRAL BAY NSW 2089 Australia | 2089 | NEUTRAL BAY | +61 02 92239166 |
| QUINTANA, TARA | 19/46-50 John St LIDCOMBE NSW 2141 Australia | 2141 | LIDCOMBE | +61 4 22333398 |
| Quy Lawyers | Office 1 64 - 66 Smart Street FAIRFIELD NSW 2165 Australia | 2165 | FAIRFIELD | +61 2 97242100 |
| R T W Migration Services Pty. Ltd. | Suite 1101, "The Chambers" 370 Pitt Street SYDNEY NSW 2000 Australia | 2000 | SYDNEY | +61 2 92618811 |
| R T W MIGRATION SERVICES PTY. LTD. | Suite 1101, The Chambers, 370 Pitt Street SYDNEY NSW 2000 Australia | 2000 | SYDNEY | +61 2 92618811 |
| R.K Steain Migration & Education Agent | G02E/138 Carillon Avenue NEWTOWN NSW 2042 Australia | 2042 | NEWTOWN | +61 2 95578715 |
| RA MIGRATION SERVICE | Suite 10 , Level 2, 215-219 George Street LIVERPOOL NSW 2170 Australia | 2170 | LIVERPOOL | +61 2 96005227 |
| RABADI, TAMARA | 52-58 PARRAMATTA HOMEBUSH HOMEBUSH NSW 2140 Australia | 2140 | HOMEBUSH | +61 4 32555155 |
| RAIHANI LEGAL PTY. LTD. | 21/330 Wattle Street ULTIMO NSW 2007 Australia | 2007 | ULTIMO | +61 2 91910318 |
| Rajesh Kshirsagar | 23 Tahlee Street BURWOOD NSW 2134 Australia | 2134 | BURWOOD | +61 4 49878238 |
| Rams Family Lawyers | Suite 3&4, 153 George Street LIVERPOOL NSW 2170 Australia | 2170 | LIVERPOOL | +61 2 96023008 |
| Ramsay Health Care Australia Pty Ltd | Level 8 154 Pacific Highway ST LEONARDS NSW 2065 Australia | 2065 | ST LEONARDS | +61 7 33947629 |
| RapidVisa | Level 26, 44 Market Street SYDNEY NSW 2000 Australia | 2000 | SYDNEY | +61 4 26633368 |
| Rasan T. Selliah & Associates | Suite 1B, Level 1 38-40 George St PARRAMATTA NSW 2150 Australia | 2150 | PARRAMATTA | +61 2 96355630 |
| RASHED @ ASSOCIATES | 68 Busby Road, Busby NSW 2168 LIVERPOOL NSW 2170 Australia | 2170 | LIVERPOOL | +61 02 9602 1117 |
| Rashpal Singh Chumber | 62 Lavinia Street SEVEN HILLS NSW 2147 Australia | 2147 | SEVEN HILLS | +61 4 31182398 |
| RATCLIFF, PHILLIP M | 73 GRIFFIN RD NORTH CURL CURL NSW 2099 Australia | 2099 | NORTH CURL CURL | +61 4 03288209 |
| Raymond Lee & Co | Suite 205, Level 2 683 - 689 George Street SYDNEY NSW 2000 Australia | 2000 | SYDNEY | +61 02 92816868 |
| REAGAN MANAGEMENT PTY LTD | Suite18 Level1 650 George Street SYDNEY NSW 2000 Australia | 2000 | SYDNEY | +61 4 03573206 |
| REAL DREAMS & ASSOCIATES PTY LTD | Suite 202 468 George Street SYDNEY NSW 2000 Australia | 2000 | SYDNEY | +61 2 92613429 |
| Real Me Group | Suite 209, 431-439 Sussex Street SYDNEY NSW 2000 Australia | 2000 | SYDNEY | +61 2 92119533 |
| REALOZ INTERNATIONAL PTY. LTD. | Level 22, 227 Elizabeth St SYDNEY NSW 2000 Australia | 2000 | SYDNEY | +61 04 32999165 |
| Reaping Rewards Pty Ltd | 37 Treatts Rd LINDFIELD NSW 2070 Australia | 2070 | LINDFIELD | +61 2 92206100 |
| Red Knot Migration | U106, 16 Karrabee Av GLADESVILLE NSW 2111 Australia | 2111 | GLADESVILLE | +61 4 08606057 |
| Refugee Advice and Casework Service (Australia) Inc | 1-3 Eurimbla Ave RANDWICK NSW 2031 Australia | 2031 | RANDWICK | +61 2 83557227 |
| REFUGEE ADVOCATES INCORPORATED | Suite 1A, Level 2 802 Pacific Highway GORDON NSW 2072 Australia | 2072 | GORDON | +61 4 20312229 |
| RM IMMIGRATION | 28a Broughton Street MORTDALE NSW 2223 Australia | 2223 | MORTDALE | +61 4 88788739 |
| Reliable Migration Services | 3 Teak Close BOSSLEY PARK NSW 2176 Australia | 2176 | BOSSLEY PARK | +61 4 23647201 |
| VISA ESSENTIALS PTY LTD | 39 Cook Rd KILLARA NSW 2071 Australia | 2071 | KILLARA | +61 2 89014045 |
| Remington Education and Migration Pty Ltd | Level 6 10 Help Street CHATSWOOD NSW 2067 Australia | 2067 | CHATSWOOD | +61 04 22628911 |
| ReMMAr OZ Migration | 6 Sovereign ave KELLYVILLE RIDGE NSW 2155 Australia | 2155 | KELLYVILLE RIDGE | +61 2 88249042 |
| Ren Zhou Lawyers | Suite 144, Level 4 416 - 418 Pitt Street SYDNEY NSW 2000 Australia | 2000 | SYDNEY | +61 2 92818155 |
| REQUEST INTERNATIONAL IMMIGRATION CONSULTANTS CENTRE | 230 William street MERRYLANDS NSW 2160 Australia | 2160 | MERRYLANDS | +61 02 96376821 |
| RESIDENCY GUIDE PTY LTD | Suite 505, Level 5 379-383 Pitt Street SYDNEY NSW 2000 Australia | 2000 | SYDNEY | +61 4 50211399 |
| Respall (Migration) Aust. | 10 Brickfield Place BLACKTOWN NSW 2148 Australia | 2148 | BLACKTOWN | +61 2 88149447 |
| REVOLANCE LEGAL PTY. LTD. | Level 3, 70 Druitt Street SYDNEY NSW 2000 Australia | 2000 | SYDNEY | +61 2 92660688 |
| Riaz Haffejee | 304 / 47 Hill Rd WENTWORTH POINT NSW 2127 Australia | 2127 | WENTWORTH POINT | +61 4 98651636 |
| RIAZ, NOUMAN | 7/58-60, Taylor street LAKEMBA NSW 2195 Australia | 2195 | LAKEMBA | +61 4 66201930 |
| Richard A Bobb | Level 3 5 Hunter Street SYDNEY NSW 2000 Australia | 2000 | SYDNEY | +61 2 82236888 |
| Richard Chia | Frederick Jordan Chambers, Ground Floor, 53 Martin Place SYDNEY NSW 2000 Australia | 2000 | SYDNEY | +61 2 92297333 |
| Rick Carson Migration Services | 403/276 Pitt St SYDNEY NSW 2000 Australia | 2000 | SYDNEY | +61 02 88664848 |
| Right & Associates Pty Ltd | LEVEL 1, SUITE 12, 301 Castlereagh St SYDNEY NSW 2000 Australia | 2000 | SYDNEY | +61 2 92811464 |
| Right Choice Consultants Pty Ltd | 45 MISSISSIPPI ROAD SEVEN HILLS NSW 2147 Australia | 2147 | SEVEN HILLS | +61 2 98910042 |
| Rishikesh S Ketkar | PO Box 9383 HARRIS PARK NSW 2150 Australia | 2150 | HARRIS PARK | +61 4 69132000 |
| RN Migration Services | Suite 33, Level 2 330 Wattle Street ULTIMO NSW 2007 Australia | 2007 | ULTIMO | +61 4 03113728 |
| Robert Balzola and Associates (Legal) | QBV Chambers Suite 702 Level 7, 143 York Street SYDNEY NSW 2000 Australia | 2000 | SYDNEY | +61 2 92838180 |
| Robert Liu Lawyers Pty. Ltd. | Suite 505, Level 5, 83 York Street SYDNEY NSW 2000 Australia | 2000 | SYDNEY | +61 2 92623888 |
| Robert Taylor | 100 Walker Street NORTH SYDNEY NSW 2060 Australia | 2060 | NORTH SYDNEY | +61 2 89085780 |
| Robert Walters Pty Ltd | Level 53, Governor Philip Tower 1 Farrer Place SYDNEY NSW 2000 Australia | 2000 | SYDNEY | +61 2 82893100 |
| Robertson & Associates Solicitors | 203 / 417 New South Head Road DOUBLE BAY NSW 2028 Australia | 2028 | DOUBLE BAY | +61 2 93624957 |
| Roger Zhi Heng Lu | 303/368 Sussex Street SYDNEY NSW 2000 Australia | 2000 | SYDNEY | +61 02 92671380 |
| Rong Huang | 19/26 Premier Street KOGARAH NSW 2217 Australia | 2217 | KOGARAH | +61 4 13762661 |
| ROYAL INTERNATIONAL MIGRATION CONSULTANTS PTY LTD | 87 WIGRAM ST HARRIS PARK NSW 2150 Australia | 2150 | HARRIS PARK | +61 02 92819852 |
| RS GLOBAL PTY LIMITED | 61 Mimosa Rd GREENACRE NSW 2190 Australia | 2190 | GREENACRE | +61 4 06045054 |
| RSP Migration And Student Advisory | PO Box 5399 GREYSTANES NSW 2145 Australia | 2145 | GREYSTANES | +61 4 26294343 |
| RUSSELL C BYRNES | 76 Buckingham Street SURRY HILLS NSW 2010 Australia | 2010 | SURRY HILLS | +61 2 93196839 |
| Ruwan Prashantha Samarasinghe | 6 Andrew Place NORTH ROCKS NSW 2151 Australia | 2151 | NORTH ROCKS | +61 02 88409146 |
| Ryburn Solicitors | Suite F, Level 1, Octagon 110 George Street PARRAMATTA NSW 2150 Australia | 2150 | PARRAMATTA | +61 2 96159768 |
| S & L CONSULTING PTY. LIMITED | 602/491 Kent Street SYDNEY NSW 2000 Australia | 2000 | SYDNEY | +61 2 92618505 |
| SBC Australian Migration Lawyers & Solicitors | SUITE 3, 2 FLOOR 48 MACQUARIE STREET PARRAMATTA NSW 2150 Australia | 2150 | PARRAMATTA | +61 04 51043288 |
| S1 Migration | 11/ 6 Cottonwood Crescent MACQUARIE PARK NSW 2113 Australia | 2113 | MACQUARIE PARK | +61 4 35326353 |
| SA Consultants | Suite 8A, 38 Rowe Street EASTWOOD NSW 2122 Australia | 2122 | EASTWOOD | +61 2 98048891 |
| SA Visa and Immigration Services - Australia | 30 Cowper St PARRAMATTA NSW 2150 Australia | 2150 | PARRAMATTA | +61 2 0403911166 |
| Saab & Associates Immigration Consultants | Level 33. Australia Square 264 George Street SYDNEY NSW 2000 Australia | 2000 | SYDNEY | +61 4 13247003 |
| Saab Law Group | Suite 201, 13 A Montgomery Street KOGARAH NSW 2217 Australia | 2217 | KOGARAH | +61 2 80949388 |
| Sabrina & Associates | 290 WHITFORD ROAD GREEN VALLEY NSW 2168 Australia | 2168 | GREEN VALLEY | +61 02 98236964 |
| Salvos Legal (Humanitarian) Limited | Level 2, 151 Castlereagh Street SYDNEY NSW 2000 Australia | 2000 | SYDNEY | +61 2 82021500 |
| Samsung Migration Consulting Pty Ltd | Suite 8, Level 2, 15 Parnell Street STRATHFIELD NSW 2135 Australia | 2135 | STRATHFIELD | +61 2 97478445 |
| Samsung Solution Pty. Ltd. | 1501, Level 15, 97-99 Bathurst Street SYDNEY NSW 2000 Australia | 2000 | SYDNEY | +61 02 92122300 |
| SANG, JING | 12/65 Woniora Road HURSTVILLE NSW 2220 Australia | 2220 | HURSTVILLE | +61 4 30023158 |
| Sango Education & Migration | 902/46 Market St SYDNEY NSW 2000 Australia | 2000 | SYDNEY | +61 2 91146898 |
| Sankoson Lawyers | Level 7, Suite 9, 377 Sussex Street (Labour Council of NSW Building) SYDNEY NSW 2000 Australia | 2000 | SYDNEY | +61 2 92629688 |
| santa fe visa and immigration services | 6th Floor, 50 York Street, SYDNEY NSW 2000 Australia | 2000 | SYDNEY | +61 2 9262 4477 |
| santa fe visa and immigration services | Level 6, 50 York Street SYDNEY NSW 2000 Australia | 2000 | SYDNEY | +61 2 92624477 |
| Sarom Solicitors | Suite 1, Level 1 159 - 165 Northumberland Street LIVERPOOL NSW 2170 Australia | 2170 | LIVERPOOL | +61 2 98227484 |
| SBMA SOLUTIONS | Unit 2 36 The Horsley Drive CARRAMAR NSW 2163 Australia | 2163 | CARRAMAR | +61 2 97249966 |
| Schweizer Kobras Pty Ltd | Level 5 23-25 O'Connell Street SYDNEY NSW 2000 Australia | 2000 | SYDNEY | +61 2 92239399 |
| SCI MIGRATION AND VISA SERVICES | 95 Pitt Street SYDNEY NSW 2000 Australia | 2000 | SYDNEY | +61 2 80693428 |
| Sedary Chey | 88 Durham Street HURSTVILLE NSW 2220 Australia | 2220 | HURSTVILLE | +61 02 95531165 |
| Selective Lawyers | Level 1 4/ 86 John Street CABRAMATTA NSW 2166 Australia | 2166 | CABRAMATTA | +61 2 97550333 |
| Sellanes Clark & Associates Pty Ltd | Level 7, 91 Phillip Street PARRAMATTA NSW 2150 Australia | 2150 | PARRAMATTA | +61 2 9891 0056 |
| Vaseer Migration Consulting | Suite 3, Ground Floor 30 Cowper Street PARRAMATTA NSW 2150 Australia | 2150 | PARRAMATTA | +61 4 10366357 |
| Seoul Consulting Associates | 52a Tryon Road, LINDFIELD NSW 2070 Australia | 2070 | LINDFIELD | +61 4 09445505 |
| Seven Seas Immigration Pty Ltd | 73 Great Western Highway PARRAMATTA NSW 2150 Australia | 2150 | PARRAMATTA | +61 02 96335753 |
| Shada Migration and Education Services | Suite 70 Civic Arcade 48-50 George Street PARRAMATTA NSW 2150 Australia | 2150 | PARRAMATTA | +61 4 11411424 |
| Shaheen and Associates | 10 Flying Avenue, MIDDLETON GRANGE NSW 2171 Australia | 2171 | MIDDLETON GRANGE | +61 4 25381427 |
| SHAHZAD, KHURRAM | UNIT 8 5-13 VIRGINIA STREET ROSEHILL NSW 2142 Australia | 2142 | ROSEHILL | +61 4 23047313 |
| Shao Dong Ma | 4 Oxford Place ST IVES NSW 2075 Australia | 2075 | ST IVES | +61 2 91445518 |
| SHARAH HENVILLE LAWYERS | Shop 1, 247 Belmore Rd RIVERWOOD NSW 2210 Australia | 2210 | RIVERWOOD | +61 2 95841532 |
| Sharon Li-Shin Wong | 22 Ingalara Avenue Wahroonga 83 388 243 604 WAHROONGA NSW 2076 Australia | 2076 | WAHROONGA | +61 4 23135498 |
| SHEN'S LAWYERS | SUITE 305, LEVEL 3, 370 PITT STREET SYDNEY NSW 2000 Australia | 2000 | SYDNEY | +61 02 80416983 |
| Sherman Lau Migration Services | Suite 16 56 Neridah Street CHATSWOOD NSW 2067 Australia | 2067 | CHATSWOOD | +61 2 99047168 |
| SHIBA LEGAL | Suite 3, 11 Nelson Street FAIRFIELD NSW 2165 Australia | 2165 | FAIRFIELD | +61 2 87648730 |
| Shine Migration & Education Services Pty Ltd | Room 307, Dixon House, 413-415 Sussex Street SYDNEY NSW 2000 Australia | 2000 | SYDNEY | +61 2 80842869 |
| SHINEWING AUSTRALIA PTY LTD | level 8 167 Macquarie Street SYDNEY NSW 2000 Australia | 2000 | SYDNEY | +61 2 8059 6828 |
| Shinsung Migration Consulting | Suite 4, Level 3, 33 Rowe St EASTWOOD NSW 2122 Australia | 2122 | EASTWOOD | +61 2 90256611 |
| SHINWOO LAWYERS PTY LTD | Suite 1, Level 7, 11 The Boulevarde STRATHFIELD NSW 2135 Australia | 2135 | STRATHFIELD | +61 2 97631811 |
| Shiric Pty Ltd | 301/208 Forest Road HURSTVILLE NSW 2220 Australia | 2220 | HURSTVILLE | +61 2 95862266 |
| SHL & Associates | Suite 402, Level 4, 72 Pitt Street, Sydney SYDNEY NSW 2000 Australia | 2000 | SYDNEY | +61 2 80049826 |
| SHS LAW PTY. LTD. | Suite 61.02, Level 61 MLC Centre, 19 Martin Place SYDNEY NSW 2000 Australia | 2000 | SYDNEY | +61 2 92215880 |
| Shu Fang Chien | 246 Edgecliff Road WOOLLAHRA NSW 2025 Australia | 2025 | WOOLLAHRA | +61 4 10418854 |
| Shukla & Vo | Suite 9, Level 1, 48 Macquarie Street PARRAMATTA NSW 2150 Australia | 2150 | PARRAMATTA | +61 2 88973534 |
| Shum Liang & Associates | Suite 718, 7/F Sussex Centre 401 Sussex Street SYDNEY NSW 2000 Australia | 2000 | SYDNEY | +61 2 92811880 |
| SHUM, WAN SANG | 68/17 Orchards Avenue BREAKFAST POINT NSW 2137 Australia | 2137 | BREAKFAST POINT | +61 0405 912469 |
| SIAFAKAS, NIKOLAOS | Level 64, MLC Centre 19 Martin Place Sir Owen Dixon Chambers SYDNEY NSW 2000 Australia | 2000 | SYDNEY | +61 2 80766600 |
| Sierra Leone Association In Australia Inc | 24 Kirkcaldy Circuit KELLYVILLE NSW 2155 Australia | 2155 | KELLYVILLE | +61 2 88244454 |
| Silva Migration Services | 40 Mount Street NSW 2145 CONSTITUTION HILL NSW 2145 Australia | 2145 | CONSTITUTION HILL | +61 4 08566455 |
| SIMON JEANS & ASSOCIATES | Level 26 44 Market Street SYDNEY NSW 2000 Australia | 2000 | SYDNEY | +61 2 92830288 |
| Simon Sen Tao | 48A Duffy Avenue THORNLEIGH NSW 2120 Australia | 2120 | THORNLEIGH | +61 02 84112058 |
| SIMPLE MIGRATION SOLUTIONS PTY LTD | Tower 2 Level 20 & 21 201 Sussex Street SYDNEY NSW 2000 Australia | 2000 | SYDNEY | +61 4 68881827 |
| Simply Visas | PO Box 28 MOUNT COLAH NSW 2079 Australia | 2079 | MOUNT COLAH | +61 2 94463636 |
| SINOAH MIGRATION | SUITE 46, LEVEL 7, 591 GEORGE ST SYDNEY NSW 2000 Australia | 2000 | SYDNEY | +61 2 89649666 |
| SINO-AUSTRALIA CULTURE EXCHANGE GROUP PTY LTD | 301/401 Sussex Street SYDNEY NSW 2000 Australia | 2000 | SYDNEY | +61 2 92815639 |
| Sino-Australia International Services Agency | Suite 1401 370 Pitt Street SYDNEY NSW 2000 Australia | 2000 | SYDNEY | +61 02 92642375 |
| Woodbine Migration Services | Level 20, Tower 2 Darling Park, 201 Sussex Street SYDNEY NSW 2000 Australia | 2000 | SYDNEY | +61 2 0450711210 |
| SIRVA Relocation Pty Ltd | 1 Foundation Place, PEMULWUY NSW 2145 Australia | 2145 | PEMULWUY | +61 3 86963463 |
| Siva Logan Solicitors | 6 Villiers Street PARRAMATTA NSW 2150 Australia | 2150 | PARRAMATTA | +61 2 96248072 |
| SK Consultants | Fortuna House, Suite-203, Level 2 332 Pitt Street SYDNEY NSW 2000 Australia | 2000 | SYDNEY | +61 02 92644599 |
| Skill Visa Services | Suite 3, Level 1 71A Macquarie Street. PARRAMATTA NSW 2150 Australia | 2150 | PARRAMATTA | +61 4 04483237 |
| Sky Migration Consultants | Suite F, Level 31, Citigroup Centre 2 Park Street SYDNEY NSW 2000 Australia | 2000 | SYDNEY | +61 2 81881385 |
| SKY VIEW LEGAL SERVICES PTY LTD | Suite C3, 119 Willoughby Road CROWS NEST NSW 2065 Australia | 2065 | CROWS NEST | +61 2 99563821 |
| SLS|Sydney Legal Services | PO Box 477 BROADWAY NSW 2007 Australia | 2007 | BROADWAY | +61 4 01729915 |
| SMART AUSTRALIAN VISAS PTY. LTD. | Level 9, 580 George Street SYDNEY NSW 2000 Australia | 2000 | SYDNEY | +61 4 24293127 |
| Smart Education & Visa Services | Suite 211, Level 2 250 Pitt St SYDNEY NSW 2000 Australia | 2000 | SYDNEY | +61 2 91881575 |
| SMART MIGRATION LAWYERS | 69 Milton Street ASHFIELD NSW 2131 Australia | 2131 | ASHFIELD | +61 4 13736195 |
| SMART MIGRATION SERVICES PTY LTD | Suite 41D&E, Level 3, 650 George Street Sydney NSW 2000 SYDNEY NSW 2000 Australia | 2000 | SYDNEY | +61 2 92612473 |
| SMART MIGRATION SOLUTIONS PTY LTD | Unit 3 4a Meridian Place BAULKHAM HILLS NSW 2153 Australia | 2153 | BAULKHAM HILLS | +61 2 96291300 |
| SMG Migration | Suite 5, 220 Northumberland Street LIVERPOOL NSW 2170 Australia | 2170 | LIVERPOOL | +61 02 87407949 |
| So & Co Migration Services | 101CamdenStreet FAIRFIELD HEIGHTS NSW 2165 Australia | 2165 | FAIRFIELD HEIGHTS | +61 2 87300248 |
| Sojong Lawyers Pty. Ltd. | Suite 16, 10 East Parade EASTWOOD NSW 2122 Australia | 2122 | EASTWOOD | +61 02 98047200 |
| SOLOMON LAW FIRM | Suite 11, Level 6, 70 Pitt Street SYDNEY NSW 2000 Australia | 2000 | SYDNEY | +61 4 10635882 |
| SONG, JIAO | 5D/ 72 Prince Street, MOSMAN NSW 2088 Australia | 2088 | MOSMAN | +61 4 33550205 |
| South West Immigration Specialist Services | 8 Buckley Close FAIRFIELD WEST NSW 2165 Australia | 2165 | FAIRFIELD WEST | +61 4 31140595 |
| South West Migration and Legal Services | Suite 2, 22 Memorial Ave LIVERPOOL NSW 2170 Australia | 2170 | LIVERPOOL | +61 0 1300801772 |
| Southern Cross Alliance | Suite 1.10 55 Miller St PYRMONT NSW 2009 Australia | 2009 | PYRMONT | +61 2 93869452 |
| SOUTHERN CROSS IMMIGRATION SERVICE PTY. LTD. | Shop 1 46 Walker St RHODES NSW 2138 Australia | 2138 | RHODES | +61 2 91885586 |
| Southern Hemisphere Consulting Pty Ltd | Suite 701 401-403 Sussex Street SYDNEY NSW 2000 Australia | 2000 | SYDNEY | +61 2 92819298 |
| SOUTHERN SKYLINE CONSULTING PTY LTD | 2 Cunliffe Road, EAST KILLARA NSW 2071 Australia | 2071 | EAST KILLARA | +61 411 761461 |
| Southpac Services | Suite 1704 World Tower 87-89 Liverpool Street SYDNEY NSW 2000 Australia | 2000 | SYDNEY | +61 2 92660318 |
| Sparke Helmore Lawyers | Level 29, MLC Centre, 19 Martin Place SYDNEY NSW 2000 Australia | 2000 | SYDNEY | +61 02 93733555 |
| Spinks Elphick Ho | Level 12 37 Bligh Street SYDNEY NSW 2000 Australia | 2000 | SYDNEY | +61 2 82336130 |
| SRC Legal Service Pty Ltd | Level 1, Wentworth Building 174 City Road, University of Sydney DARLINGTON NSW 2008 Australia | 2008 | DARLINGTON | +61 02 96605222 |
| ST GEORGE IMMIGRATION SERVICES | Suite 6 45 Railway Parade KOGARAH NSW 2217 Australia | 2217 | KOGARAH | +61 2 89570671 |
| ST GEORGE MIGRATION & CITIZENSHIP PLANNING PTY LTD | Suite 1 Level 1 8 Boyle Street SUTHERLAND NSW 2232 Australia | 2232 | SUTHERLAND | +61 2 85448733 |
| Staff Solutions Australia Pty Ltd | Suite 1602, Level 16 60 Margaret Street SYDNEY NSW 2000 Australia | 2000 | SYDNEY | +61 2 80471401 |
| Stanley Immigration &Law Pty Ltd | Suite 62, Level 1, 3-7 Fetherstone St BANKSTOWN NSW 2200 Australia | 2200 | BANKSTOWN | +61 02 97900551 |
| STANLEY, JAMES EDWARD | 62 Jasper Road BAULKHAM HILLS NSW 2153 Australia | 2153 | BAULKHAM HILLS | +61 02 96145409 |
| STELLAR EDUCATION AUSTRALIA PTY. LTD. | Suite 108 MANNING BUILDING 451 Pitt Street SYDNEY NSW 2000 Australia | 2000 | SYDNEY | +61 2 92127489 |
| Stephen L. Q. Gao & Co Pty Ltd | Suite 1201, World Tower 87-89 Liverpool Street SYDNEY NSW 2000 Australia | 2000 | SYDNEY | +61 02 92835277 |
| STG MIGRATION SERVCIES | 16/148 Dean Street STRATHFIELD SOUTH NSW 2136 Australia | 2136 | STRATHFIELD SOUTH | +61 4 10493829 |
| Stirling Henry Global Migration | Suite 409, 46 Kippax Street SURRY HILLS NSW 2010 Australia | 2010 | SURRY HILLS | +61 2 92331805 |
| Storyoz | Suite 1A, 12 Churchill Ave STRATHFIELD NSW 2135 Australia | 2135 | STRATHFIELD | +61 4 34057919 |
| Strategic Migration Australia Pty Limited | Level 5, Suite 502, 262 Pitt St SYDNEY NSW 2000 Australia | 2000 | SYDNEY | +61 2 92618555 |
| Strathaird Holdings | 139A Denison Street QUEENS PARK NSW 2022 Australia | 2022 | QUEENS PARK | +61 0 411333544 |
| Strathfield Immigration Services of Australia | Suite 4, Level 5, Strathfield Plaza 11 The Boulevarde STRATHFIELD NSW 2135 Australia | 2135 | STRATHFIELD | +61 2 97461452 |
| STRATOS LAWYERS PTY LTD | Merchant Pacific House Suite 403 127 York Street SYDNEY NSW 2000 Australia | 2000 | SYDNEY | +61 4 88058785 |
| Stream Migration | 27 Glenmore Road, PADDINGTON NSW 2021 Australia | 2021 | PADDINGTON | +61 2 414970971 |
| STREAMLINE MIGRATION AND EDUCATION SOLUTIONS PTY. LTD. | 8 Kennedy Place ST IVES NSW 2075 Australia | 2075 | ST IVES | +61 02 94025585 |
| Streamlined Migration Pty. Limited | Level 26 44 Market Street SYDNEY NSW 2000 Australia | 2000 | SYDNEY | +61 2 90918061 |
| Study and Migration Centre of Australia | Suite 306, Level 3 220 George Street SYDNEY NSW 2000 Australia | 2000 | SYDNEY | +61 2 92995959 |
| STUDY CENTRAL PTY LTD | Suite 108, 250 Pitt Street SYDNEY NSW 2000 Australia | 2000 | SYDNEY | +61 4 10665178 |
| Study Migrate Services | 2402, St Martin's Tower 31 Market Street SYDNEY NSW 2000 Australia | 2000 | SYDNEY | +61 0 431029611 |
| SUBLIME MIGRATION SERVICES PTY LTD | Level 26 44 Market St SYDNEY NSW 2000 Australia | 2000 | SYDNEY | +61 02 90898757 |
| SUCCESS EDUCATION CONSULTANCY AUSTRALIA PTY LTD | 4319/10 Porter St RYDE NSW 2112 Australia | 2112 | RYDE | +61 4 16655988 |
| SULIN CONSULTANCY INTERNATIONAL | World Square, Suite 31 Level 2 650 George Street SYDNEY NSW 2000 Australia | 2000 | SYDNEY | +61 2 82808255 |
| Sumit Chandra Ghimiray | Unit 2 90 Station street WEST RYDE NSW 2114 Australia | 2114 | WEST RYDE | +61 2 85427481 |
| Summit Legal | Suite 1102, Level 11, 309 Pitt Street SYDNEY NSW 2000 Australia | 2000 | SYDNEY | +61 2 82057938 |
| Sun Lawyers Pty. Ltd. | Suite703 265 Castlereagh Street SYDNEY NSW 2000 Australia | 2000 | SYDNEY | +61 2 92674988 |
| SUNG JOON KIM IMMIGRATION CONSULTING | SUITE 903 LEVEL 9 250 PITT STREET SYDNEY NSW 2000 Australia | 2000 | SYDNEY | +61 02 92678282 |
| SUNLIT LEGAL PTY. LTD. | Suite 2202, Level 22, 31 Market Street SYDNEY NSW 2000 Australia | 2000 | SYDNEY | +61 02 92615558 |
| SUNRISE AUSTRALIA HOLDINGS PTY LTD | Suite 40 89-97 Jones Street ULTIMO NSW 2007 Australia | 2007 | ULTIMO | +61 2 413927438 |
| SUNRISE INTERNATIONAL CONSULTING PTY LTD | Suite 702, Level 7 250 Pitt Street SYDNEY NSW 2000 Australia | 2000 | SYDNEY | +61 4 51066211 |
| SUNWAH ENTERPRISES COMPANY | 23/65 Keeler Street CARLINGFORD NSW 2118 Australia | 2118 | CARLINGFORD | +61 2 89998798 |
| Sunways Education International | Level 2, 355 Sussex st SYDNEY NSW 2000 Australia | 2000 | SYDNEY | +61 02 92642026 |
| SUNYEE PTY LTD | Suite 706, Level 7 84 Pitt Street SYDNEY NSW 2000 Australia | 2000 | SYDNEY | +61 2 91917072 |
| SUPER FUN MIGRATION INTERNATIONAL | 25 Grey Gum Road MOUNT COLAH NSW 2079 Australia | 2079 | MOUNT COLAH | +61 2 94821452 |
| Supreme Immigration Consulting | Suite 457/311-315 Castlereagh Street SYDNEY NSW 2000 Australia | 2000 | SYDNEY | +61 2 92802266 |
| SUPREME IMMIGRATION CONSULTING PTY. LTD. | Suite 605 Manning Building, 451 Pitt Street SYDNEY NSW 2000 Australia | 2000 | SYDNEY | +61 2 92802266 |
| Surry Hills Legal Centre | 414 Elizabeth Street SURRY HILLS NSW 2010 Australia | 2010 | SURRY HILLS | +61 2 92062060 |
| Swift Migration | Unit 1, 448-458 Parramatta Road STRATHFIELD NSW 2135 Australia | 2135 | STRATHFIELD | +61 2 95031388 |
| Sycamore Legal | Unit 77, 35-39 Fontenoy Road MACQUARIE PARK NSW 2113 Australia | 2113 | MACQUARIE PARK | +61 2 89710835 |
| SYDCITI CONSULTANCY PTY LTD | Suite 4 12 Auburn Road AUBURN NSW 2144 Australia | 2144 | AUBURN | +61 4 20273094 |
| SYDNEY BUSINESS HOUSE PTY LTD | Suite 4 Level 13 327-329 Pitt Street SYDNEY NSW 2000 Australia | 2000 | SYDNEY | +61 2 92674974 |
| Sydney Express Education Consultancy Pty Ltd | Suite 409, Level 4 83 York Street SYDNEY NSW 2000 Australia | 2000 | SYDNEY | +61 2 92991908 |
| Sydney Immigration & Student Service Company | Suite 409, 379-383 Pitt Street, HAYMARKET NSW 2000 Australia | 2000 | HAYMARKET | +61 2 92837168 |
| Sydney Immigration Law | MLC Centre Level 57, 19 - 29 Martin Place, SYDNEY NSW 2000 Australia | 2000 | SYDNEY | +61 4 59958954 |
| Sydney Immigration Services | 51 Seven Hills Road BAULKHAM HILLS NSW 2153 Australia | 2153 | BAULKHAM HILLS | +61 4 50553939 |
| Sydney International Students Consulting Pty. Ltd. | Suite 301, Level 3 39 Liverpool Street SYDNEY NSW 2000 Australia | 2000 | SYDNEY | +61 2 90030466 |
| SYDNEY LEGAL SOLUTIONS LAWYERS | 9 WYALONG STREET BURWOOD NSW 2134 Australia | 2134 | BURWOOD | +61 1300 508821 |
| SYDNEY MIGRATION CONSULTANCY PTY LTD | Suite 4 3rd Floor 74-78 The Corso Manly MANLY NSW 2095 Australia | 2095 | MANLY | +61 4 47457415 |
| Sydney Migration Education Centre | 213A/413-415 Sussex Street SYDNEY NSW 2000 Australia | 2000 | SYDNEY | +61 2 92118115 |
| SYDNEY MIGRATION INTERNATIONAL GROUP PTY LTD | Level 9, Suite 4 3 Spring Street 38142851536 SYDNEY NSW 2000 Australia | 2000 | SYDNEY | +61 2 80050487 |
| Sydney Migration International Pty Ltd | Level 9, Suite 4 3 Spring Street SYDNEY NSW 2000 Australia | 2000 | SYDNEY | +61 2 80050487 |
| Sydney Migration Services | Level 1, 37 Queen Street, AUBURN NSW 2144 Australia | 2144 | AUBURN | +61 4 11323776 |
| Sydney Migration Solutions Pty Ltd | 32 Unwin Street BEXLEY NSW 2207 Australia | 2207 | BEXLEY | +61 2 95021791 |
| Sydney Migration Specialists Pty Ltd | 326 Bronte Road BRONTE NSW 2024 Australia | 2024 | BRONTE | +61 2 93401225 |
| Sydney Visa Pty Ltd | 818/261 Harris Street PYRMONT NSW 2009 Australia | 2009 | PYRMONT | +61 2 96929921 |
| Sylvia Li | 502 / 265 Castlereagh Street SYDNEY NSW 2000 Australia | 2000 | SYDNEY | +61 4 52234511 |
| T & N Migration Services | Level 2, Suite 8A 48 Macquarie Street PARRAMATTA NSW 2150 Australia | 2150 | PARRAMATTA | +61 4 50561716 |
| TAKAHASHI, AYANO | 301/ 88 Vista Street MOSMAN NSW 2088 Australia | 2088 | MOSMAN | +02 9960 3770 |
| TANG, KONG WO | Suite 408, Fayworth House, 379-383 Pitt Street SYDNEY NSW 2000 Australia | 2000 | SYDNEY | +61 02 92648288 |
| Tangsinfo Migration and Education Services | 22 Crookwell Ave MIRANDA NSW 2228 Australia | 2228 | MIRANDA | +61 4 14939019 |
| TANIA NGUYEN MIGRATION LAW SERVICES PTY LTD | PO BOX CP35 CONDELL PARK NSW 2200 Australia | 2200 | CONDELL PARK | +61 4 11819740 |
| Taradilis Jeon & Associates | 159 Boundary Street ROSEVILLE NSW 2069 Australia | 2069 | ROSEVILLE | +61 2 94178028 |
| Target Migration Agency | PO BOX 3809 Rhodes Post Shop RHODES NSW 2138 Australia | 2138 | RHODES | +61 2 80733076 |
| TATA CONSULTANCY SERVICES LIMITED | Level 6, 76 Berry Street NORTH SYDNEY NSW 2060 Australia | 2060 | NORTH SYDNEY | +61 02 84562837 |
| Taurus Migration Consultants Pty Ltd | Suite 6A 55 Grosvenor Street NEUTRAL BAY NSW 2089 Australia | 2089 | NEUTRAL BAY | +61 2 99044222 |
| Taylor & Scott Lawyers | Level 12, 276 Pitt Street SYDNEY NSW 2000 Australia | 2000 | SYDNEY | +61 2 92652500 |
| TAYLORED ACCOUNTS AUSTRALIA PTY LTD | 233 Castlereagh Street SYDNEY NSW 2000 Australia | 2000 | SYDNEY | +61 4 410609769 |
| Teddington Legal | Suite 513, Level 5, 55 Holt St SURRY HILLS NSW 2010 Australia | 2010 | SURRY HILLS | +61 2 80968143 |
| TEES, ALEXANDER ANDREW | 1/299 Elizabeth St ,Sydney SYDNEY NSW 2000 Australia | 2000 | SYDNEY | +61 2 92813230/9540 3866 |
| Teg Immigration | Suite 810, 368 Sussex Street SYDNEY NSW 2000 Australia | 2000 | SYDNEY | +61 2 80217337 |
| Tejani & Co Lawyers | 41/52-58 Parramatta Road HOMEBUSH NSW 2140 Australia | 2140 | HOMEBUSH | +61 4 12987534 |
| Teleo Immigration Specialists Pty Ltd | Macarthur Point Building, Suite 214, 25 Solent Circuit BAULKHAM HILLS NSW 2153 Australia | 2153 | BAULKHAM HILLS | +61 2 80803840 |
| Thai Binh Travel Centre | Shop 15 Level 1, 5 Arthur Street CABRAMATTA NSW 2166 Australia | 2166 | CABRAMATTA | +61 2 97242304 |
| THAI-OZ MIGRATION SERVICES | suite 85, Level L1 515 Kent Street Sydney SYDNEY NSW 2000 Australia | 2000 | SYDNEY | +61 4 02265693 |
| THANACHAIKAN, ALIWASSA | Suite 521/368 Sussex Street SYDNEY NSW 2000 Australia | 2000 | SYDNEY | +61 4 24757518 |
| The Australian & New Zealand Diocese of The Russian Orthodox Church Outside of Russia | 20 Chelmsford Avenue CROYDON NSW 2132 Australia | 2132 | CROYDON | +61 2 97475592 |
| The Australian Immigration Place | Level 6, 12 Railway Parade BURWOOD NSW 2134 Australia | 2134 | BURWOOD | +61 4 19401900 |
| The Experts Multinational Pty Ltd | Level 6, 263 Clarence St SYDNEY NSW 2000 Australia | 2000 | SYDNEY | +61 2 92690070 |
| The Hills Legal House | 46 Stevens Street PENNANT HILLS NSW 2120 Australia | 2120 | PENNANT HILLS | +61 2 94843801 |
| The Law Shoppe Online | Level 1 36-38 Canley Vale Road CANLEY VALE NSW 2166 Australia | 2166 | CANLEY VALE | +61 02 97268288 |
| THE MIGRATION AGENCY PTY LTD | Level 15, Deloitte Building, 60 Station Street PARRAMATTA NSW 2150 Australia | 2150 | PARRAMATTA | +61 2 88966056 |
| The Migration Planet | 15 Station Street, WENTWORTHVILLE NSW 2145 Australia | 2145 | WENTWORTHVILLE | +61 02 96311155 |
| THE OASIS ASSOCIATES PTY LTD | SE 504, 431-439 Sussex Street SYDNEY NSW 2000 Australia | 2000 | SYDNEY | +61 2 92812610 |
| The Trustee for J Nemes Trust | Phar Lap Gardens, 106/34-52 Alison Road RANDWICK NSW 2031 Australia | 2031 | RANDWICK | +61 4 21029185 |
| The University of Sydney | 1-3 Ross St THE UNIVERSITY OF SYDNEY NSW 2006 Australia | 2006 | THE UNIVERSITY OF SYDNEY | +61 2 86271269 |
| THE VISA GROUP PTY. LTD. | Suite10 Level 3/55 Pyrmont Bridge Road PYRMONT NSW 2009 Australia | 2009 | PYRMONT | +61 4 50995282 |
| The Visa Lounge: Australian Migration Experts | Unit 43 2-10 Quarry Master Drive Pyrmont PYRMONT NSW 2009 Australia | 2009 | PYRMONT | +61 4 427688549 |
| Thomas Chang & Co | Suite 601, Level 6 265 Castlereagh Street SYDNEY NSW 2000 Australia | 2000 | SYDNEY | +61 02 92673993 |
| Three Peaks International | 22 Iona Avenue NORTH ROCKS NSW 2151 Australia | 2151 | NORTH ROCKS | +61 4 31431268 |
| Thrive Lawyers | 12 Keats Avenue RIVERWOOD NSW 2210 Australia | 2210 | RIVERWOOD | +61 2 95334782 |
| Tian Yuan Migration Education Centre | Suite 115 368 Sussex St SYDNEY NSW 2000 Australia | 2000 | SYDNEY | +61 2 92838969 |
| Tim Wang | 908/ 99 Bathurst Street SYDNEY NSW 2000 Australia | 2000 | SYDNEY | +61 02 89646019 |
| Timmy Ku Migration Australia | 2 Southwood Place WEST PENNANT HILLS NSW 2125 Australia | 2125 | WEST PENNANT HILLS | +61 4 14288265 |
| Titan Pac Pty Ltd | 407 Harris Street ULTIMO NSW 2007 Australia | 2007 | ULTIMO | +61 4 03447069 |
| TJM IMMIGRATION SERVICES | Level 2, 215-219 George Street LIVERPOOL NSW 2170 Australia | 2170 | LIVERPOOL | +61 02 96005213 |
| TK Legal Pty Ltd | Suite 302 683 George Street SYDNEY NSW 2000 Australia | 2000 | SYDNEY | +61 02 92122422 |
| Tmigration Consultancy | 1 / 43A Cartier Street BONNYRIGG NSW 2177 Australia | 2177 | BONNYRIGG | +61 4 03730590 |
| Toongabbie Legal Centre Incorporated | P O Box232 TOONGABBIE NSW 2146 Australia | 2146 | TOONGABBIE | +61 1300 373353 |
| Top Class Migration & Education Consultants | Suite 46 1 Railway Parade BURWOOD NSW 2134 Australia | 2134 | BURWOOD | +61 02 97454660 |
| Total Visa Pty Ltd | Level 17, 520 Oxford St BONDI JUNCTION NSW 2022 Australia | 2022 | BONDI JUNCTION | +61 4 07775277 |
| TOTM MIGRATION PTY LTD | Shop 2 2 Young Street ANNANDALE NSW 2038 Australia | 2038 | ANNANDALE | +61 4 37041154 |
| TOZ RMAS | 601/2 Defries Avenue ZETLAND NSW 2017 Australia | 2017 | ZETLAND | +61 0415 730978 |
| TRAVEL & TRAVEL PTY LIMITED | Suite 401, Level 4 303 Pitt Street SYDNEY NSW 2000 Australia | 2000 | SYDNEY | +61 02 92863774 |
| Trend Development Pty Ltd | c/ Omniwealth Accounting & Audit Level 22 Australia Square, 264 George Street SYDNEY NSW 2000 Australia | 2000 | SYDNEY | +61 2 91124344 |
| Tresscox | Level 16 MLC Centre 19 Martin Place SYDNEY NSW 2000 Australia | 2000 | SYDNEY | +61 2 92289200 |
| TRINITY LEGAL & MIGRATION PTY LTD | Level 2 1 - 5 Commercial Road KINGSGROVE NSW 2208 Australia | 2208 | KINGSGROVE | +61 2 8213 7328 |
| Trivo Lawyers | 6 / 235 Canley Vale Road CANLEY HEIGHTS NSW 2166 Australia | 2166 | CANLEY HEIGHTS | +61 2 97559216 |
| Tropical Immigration Pty Ltd | 194 Burns Bay Road LANE COVE NSW 2066 Australia | 2066 | LANE COVE | +61 2 94200004 |
| TTT Australia Pty Ltd | Suite 302, Lakeside Corporate Centre 29 - 31 Solent Circuit BAULKHAM HILLS NSW 2153 Australia | 2153 | BAULKHAM HILLS | +61 2 96597557 |
| Tuwin Consulting Group | Level 13 167 Macquarie Street SYDNEY NSW 2000 Australia | 2000 | SYDNEY | +61 2 86673088 |
| UANC Consultants Pty Ltd | 3 Kerrie Road OATLANDS NSW 2117 Australia | 2117 | OATLANDS | +61 4 33928740 |
| UKAEGBU, CHARLES | 70 Homebush Road STRATHFIELD NSW 2135 Australia | 2135 | STRATHFIELD | +234 809 4574711 |
| Ultralink Developments Pty Ltd | Level 1, Suite 2, 137 Burwood Road BURWOOD NSW 2134 Australia | 2134 | BURWOOD | +61 02 80684787 |
| umba australia | 19/ 90 Mona Vale MONA VALE NSW 2103 Australia | 2103 | MONA VALE | +61 4 50337334 |
| UN Immigration Specialist Pty Ltd | Suite E, Level 1, 41 Spencer Street FAIRFIELD NSW 2165 Australia | 2165 | FAIRFIELD | +61 4 15992535 |
| Unique Education and Migration Services Pty Ltd | Suite 209, 4 The Boulevarde STRATHFIELD NSW 2135 Australia | 2135 | STRATHFIELD | +61 02 89702398 |
| UNIQUE EDUCATION AND MIGRATION SERVICES PTY LTD | Suite 209, 4 The Boulevarde STRATHFIELD NSW 2135 Australia | 2135 | STRATHFIELD | +61 2 89702398 |
| UniSaj Legal | Post Box 52 BLACKTOWN NSW 2148 Australia | 2148 | BLACKTOWN | +61 02 0432515912 |
| Universal Migration Advisory Services | 91 Phillip Street PARRAMATTA NSW 2150 Australia | 2150 | PARRAMATTA | +61 2 82057555 |
| Universal Migration Services | Level 1 92 -94 South Parade AUBURN NSW 2144 Australia | 2144 | AUBURN | +61 2 96431860 |
| Universal Visa | Unit 7, 4 Riverview Street WEST RYDE NSW 2114 Australia | 2114 | WEST RYDE | +61 4 01471205 |
| Universe Migration Centre | Suite 506 - Level 5 368 Sussex Street SYDNEY NSW 2000 Australia | 2000 | SYDNEY | +61 02 92680787 |
| University of Sydney Union | Holme Building The University of Sydney THE UNIVERSITY OF SYDNEY NSW 2006 Australia | 2006 | THE UNIVERSITY OF SYDNEY | +61 1800 013201 |
| UNSWORTH LEGAL | Suite 1, Level 14, 68 Pitt Street SYDNEY NSW 2000 Australia | 2000 | SYDNEY | +61 2 80047777 |
| Update Developments Pty Ltd | 36 Douglas Ave CHATSWOOD NSW 2067 Australia | 2067 | CHATSWOOD | +61 2 94100440 |
| Uvision Australia | Level 7, 210 George Street SYDNEY NSW 2000 Australia | 2000 | SYDNEY | +61 02 80404427 |
| V.B. Immigration Services | 10 Oaktree Grove PROSPECT NSW 2148 Australia | 2148 | PROSPECT | +61 2 98313520 |
| VAC LEGAL PTY LTD | 8A, 2 Redman Road DEE WHY NSW 2099 Australia | 2099 | DEE WHY | +61 2 99050337 |
| VALET MIGRATION PTY LTD | SUITE 906/LEVEL 9/84 PITT STREET SYDNEY NSW 2000 Australia | 2000 | SYDNEY | +61 02 91915583 |
| Vasko Migration Pty Ltd | Level 57, MLC Centre, 19-29 Martin Place SYDNEY NSW 2000 Australia | 2000 | SYDNEY | +61 02 80863126 |
| VC LAWYERS | 4/45-47 Belmore Road RANDWICK NSW 2031 Australia | 2031 | RANDWICK | +61 2 93266314 |
| vcd Lawyers | Suite 514. Level 5. 321 Pitt St SYDNEY NSW 2000 Australia | 2000 | SYDNEY | +61 2 92690060 |
| VENTURE BUSINESS CONSULTANTS PTY LTD | 89 A Prince Charles Road FRENCHS FOREST NSW 2086 Australia | 2086 | FRENCHS FOREST | +61 13 00302080 |
| VHS Migration | Level 5 203 - 233 New South Head Road EDGECLIFF NSW 2027 Australia | 2027 | EDGECLIFF | +61 4 22940677 |
| VIA - Vieni In Australia | PO Box 1591 GREEN VALLEY NSW 2168 Australia | 2168 | GREEN VALLEY | +61 4 04450657 |
| VIBRANT EDUCATION CONSULTANCY | Suite 1216 B, Level 12, World Tower, 87-89 Liverpool Street SYDNEY NSW 2000 Australia | 2000 | SYDNEY | +61 2 89585211 |
| Vic Cultural Exchange Centre | Suite 316 413 - 415 Sussex Street SYDNEY NSW 2000 Australia | 2000 | SYDNEY | +61 2 92811502 |
| VICTOR ALAN KLINE | 1/47-49 Hayberry Street CROWS NEST NSW 2065 Australia | 2065 | CROWS NEST | +61 2 99290478 |
| Victor Lawyers Proprietary Limited | Level 1 45 John Street CABRAMATTA NSW 2166 Australia | 2166 | CABRAMATTA | +61 2 97276988 |
| VICTORY INTERNATIONAL STUDENTS SUPPORT SERVICES PTY LTD | Suite 11 15-17 Kildare road BLACKTOWN NSW 2148 Australia | 2148 | BLACKTOWN | +61 2 96212808 |
| VietAust Lawyers | Level 1, 10 John Street CABRAMATTA NSW 2166 Australia | 2166 | CABRAMATTA | +61 2 97283553 |
| VIKTORY IMMIGRATION KOMPANY | TOWNHOUSE 10, 59-61 BALMORAL STREET, BLACKTOWN NSW 2148 Australia | 2148 | BLACKTOWN | +61 2 88408159 |
| VILLEGAS, RICARDO | 8 Forsyth Street GLEBE NSW 2037 Australia | 2037 | GLEBE | +61 2 95186084 |
| Vimal Lawyers | 4 Pearce Street ERMINGTON NSW 2115 Australia | 2115 | ERMINGTON | +61 2 88125627 |
| Vinh Duong & Associates Pty Ltd | Suite 2, First Floor 300 Chapel Road BANKSTOWN NSW 2200 Australia | 2200 | BANKSTOWN | +61 02 97939774 |
| Vinton Specialist Pty Ltd | Suite 1309, Level 13, World Tower, 87-89 Liverpool Street SYDNEY NSW 2000 Australia | 2000 | SYDNEY | +61 2 92640480 |
| Visa Crew | 11/48 Beauchamp St MARRICKVILLE NSW 2204 Australia | 2204 | MARRICKVILLE | +61 4 55295988 |
| W & H MIGRATION PTY. LTD. | 43 Seaview Street BALGOWLAH NSW 2093 Australia | 2093 | BALGOWLAH | +61 4 68428184 |
| Visa Migration Services Australia | Level 1, Suite 4 (Documen) 131-135 George St Liverpool LIVERPOOL NSW 2170 Australia | 2170 | LIVERPOOL | +61 2 96024465 |
| Visa Planet Pty Ltd | 3/ 23-27 Second Avenue BLACKTOWN NSW 2148 Australia | 2148 | BLACKTOWN | +61 04 13331770 |
| Visa Services Australia | Suite 526 368 Sussex Street SYDNEY NSW 2000 Australia | 2000 | SYDNEY | +61 2 92629798 |
| Visa Solutions Online | Level 4, 83 Mount Street NORTH SYDNEY NSW 2060 Australia | 2060 | NORTH SYDNEY | +61 2 9017 7390 |
| VISA VICTORY MIGRATION SERVICES | Suite 801, 109 Pitt Street SYDNEY NSW 2000 Australia | 2000 | SYDNEY | +61 2 9235 2174 |
| VISA, RESIDENCY & CITIZENSHIP AUSTRALIA | 4 Willandra Street RYDE NSW 2112 Australia | 2112 | RYDE | +61 4 01680745 |
| VISAEDGE AUSTRALIA PTY LTD | Suite 31, Level 3 10 Bridge St GRANVILLE NSW 2142 Australia | 2142 | GRANVILLE | +61 4 01756489 |
| VISAINFO Pty Ltd | Suite 3A, Level 9 428 George Street SYDNEY NSW 2000 Australia | 2000 | SYDNEY | +61 2 92312651 |
| Visanet Associates | Suite 203, Level 2, 332 Pitt St SYDNEY NSW 2000 Australia | 2000 | SYDNEY | +61 4 16481352 |
| VISAS AND BEYOND | 12/2A Surrey Street, EPPING NSW 2121 Australia | 2121 | EPPING | +61 4 06982889 |
| VISAS SIMPLY | Level 14, 309 Kent St SYDNEY NSW 2000 Australia | 2000 | SYDNEY | +61 2 83553880 |
| VisaVisa Migration | Visavisa Migration Level 7, 91 Phillip Street PARRAMATTA NSW 2150 Australia | 2150 | PARRAMATTA | +61 2 98074650 |
| Visavista Migration and Education Group | Suite 21, Block B, Level 1 1 Railway Parade BURWOOD NSW 2134 Australia | 2134 | BURWOOD | +61 2 88989191 |
| VISION LEGAL PTY LTD | Suite 26, Level 1 181 Church Street PARRAMATTA NSW 2150 Australia | 2150 | PARRAMATTA | +61 02 96331322 |
| Vision Migration | 110 Hartigan Ave KELLYVILLE NSW 2155 Australia | 2155 | KELLYVILLE | +61 4 07706098 |
| VISOZ SOLUTIONS PTY LTD | 6 Broadleaf Crescent BEAUMONT HILLS NSW 2155 Australia | 2155 | BEAUMONT HILLS | +61 4 10182878 |
| VIVID EDUCATION & MIGRATION PTY LTD | 26 Hercules Street ASHFIELD NSW 2131 Australia | 2131 | ASHFIELD | +61 4 33321325 |
| VO LAWYERS | Level 1, Suite 2, 70-72 John Street CABRAMATTA NSW 2166 Australia | 2166 | CABRAMATTA | +61 2 97266700 |
| VT Migration | 95A Gibson Ave PADSTOW NSW 2211 Australia | 2211 | PADSTOW | +61 2 97731390 |
| W&H Lawyers Australia Pty. Ltd. | Level 8, 131 York Street SYDNEY NSW 2000 Australia | 2000 | SYDNEY | +61 2 92674888 |
| WALKABOUT MIGRATION PTY LTD | 7 Pitt Street, RANDWICK NSW 2031 Australia | 2031 | RANDWICK | +61 4 15107215 |
| WAN, VICTOR KIT WAH | Suite 20, Level 3, 72 Pitt St SYDNEY NSW 2000 Australia | 2000 | SYDNEY | +61 4 13365376 |
| WANG & ASSOCIATE SOLICITORS | Office 2202, Level 22, 31 Market street SYDNEY NSW 2000 Australia | 2000 | SYDNEY | +61 2 92671112 |
| Wang Fang & Co Legal Pty Ltd | Level 3, Suite 41C (World Square) 650 George Street SYDNEY NSW 2000 Australia | 2000 | SYDNEY | +61 02 9269 0180 |
| WANG LAWYERS PTY LTD | Suite 306, Level 3, 370 Pitt Street SYDNEY NSW 2000 Australia | 2000 | SYDNEY | +61 2 92838098 |
| WANG, DAVID | Level 4, Suite 144, 416-418 Pitt Street SYDNEY NSW 2000 Australia | 2000 | SYDNEY | +61 02 92818155 |
| WANG, KEKE | Suite 7, 13 Gilbert Street MANLY NSW 2095 Australia | 2095 | MANLY | +61 4 01158233 |
| WANG, QI KAY | 8/30 Gordon St BURWOOD NSW 2134 Australia | 2134 | BURWOOD | +61 02 425420331 |
| Warren He | Suite 203, Level 2 368 Sussex Street SYDNEY NSW 2000 Australia | 2000 | SYDNEY | +61 2 92646388 |
| WASIM AHMAD | 57 Willison Road CARLTON NSW 2218 Australia | 2218 | CARLTON | +61 2 95885327 |
| Wavelength International Pty Limited | 67-77 Flinders Street SURRY HILLS NSW 2010 Australia | 2010 | SURRY HILLS | +61 2 83539000 |
| WEBB, MARI-JOHANNA | NEWTOWN NSW 2042 Australia | 2042 | NEWTOWN | +61 7 0407740308 |
| Weighbridge Lawyers | Level 3, Suite 3.01B, 61 Market St SYDNEY NSW 2000 Australia | 2000 | SYDNEY | +61 2 92833065 |
| WELLINGTON LEGAL | Level 2, 215-219 George Street LIVERPOOL NSW 2170 Australia | 2170 | LIVERPOOL | +61 4 14591159 |
| Wentworth Lawyers & Partners | level 13, 2 park Street SYDNEY NSW 2000 Australia | 2000 | SYDNEY | +61 02 1300577502 |
| Westside Law Firm Pty Ltd | Suite 14 41-45 Rickard Road BANKSTOWN NSW 2200 Australia | 2200 | BANKSTOWN | +61 2 97939888 |
| WESTSIDE LEGAL | 5 Billabong St PENDLE HILL NSW 2145 Australia | 2145 | PENDLE HILL | +61 4 14074761 |
| WIB Consulting Pty Ltd | Unit 116 16-18 Wassell Street MATRAVILLE NSW 2036 Australia | 2036 | MATRAVILLE | +61 2 96615029 |
| WIDE CONSULTING PTY. LTD. | Suite 5B & 6A, Level 2, 1-17 Elsie Street BURWOOD NSW 2134 Australia | 2134 | BURWOOD | +61 4 14880275 |
| Widus Australia | 105/ 31 Bertram St CHATSWOOD NSW 2067 Australia | 2067 | CHATSWOOD | +61 02 97436252 |
| Win Win Migration Education And Translation Service Centre | Suite 501 368 Sussex Street SYDNEY NSW 2000 Australia | 2000 | SYDNEY | +61 2 92646618 |
| WIRUN & CO SOLICITOR / IMMIGRATION LAWYER | 171 The Boulevarde, FAIRFIELD HEIGHTS NSW 2165 Australia | 2165 | FAIRFIELD HEIGHTS | +61 2 97119644 |
| Wise Movez Pty Ltd | 3/57-59 Stapleton Street PENDLE HILL NSW 2145 Australia | 2145 | PENDLE HILL | +61 4 11872733 |
| WISE VISION INTERNATIONAL EDUCATION & MIGRATION CENTRE | Level 6, Suite 610 368 Sussex Street SYDNEY NSW 2000 Australia | 2000 | SYDNEY | +61 2 82837561 |
| Wisesoft Migration and Education Centre | 42A Mary Street AUBURN NSW 2144 Australia | 2144 | AUBURN | +61 2 89645563 |
| WITHSTAND LAWYERS PTY LTD | Suite 107, Level 1, 18-20 Ross Street PARRAMATTA NSW 2150 Australia | 2150 | PARRAMATTA | +61 2 96357996 |
| WK Choi Immigration Consultants | 11 View St TELOPEA NSW 2117 Australia | 2117 | TELOPEA | +61 4 14225557 |
| WONG TANG LAWYERS PTY LTD | SUITE 303 LEVEL 3 405 SUSSEX STREET SYDNEY NSW 2000 Australia | 2000 | SYDNEY | +61 4 68952011 |
| Wonsun Enrolment and Visa Service | Suite 32 181 CHURCH STREET PARRAMATTA NSW 2150 Australia | 2150 | PARRAMATTA | +61 2 96356660 |
| WONSUN INTERNATIONAL PTY LTD | Suite 32 181 Church Street PARRAMATTA NSW 2150 Australia | 2150 | PARRAMATTA | +61 2 96356660 |
| Woodhams Relocation Centre | Suite 6.04, 6A Glen St MILSONS POINT NSW 2061 Australia | 2061 | MILSONS POINT | +61 02 99553300 |
| WOODS & DAY SOLICITORS | Level 7, 50 Park Street SYDNEY NSW 2000 Australia | 2000 | SYDNEY | +61 2 92996111 |
| WOODS & DAY SOLICITORS | Level 7, 50 PARK STREET SYDNEY NSW 2000 Australia | 2000 | SYDNEY | +61 2 92996111 |
| WORLEYPARSONS SERVICES PTY LIMITED | Level 15 141 Walker Street NORTH SYDNEY NSW 2060 Australia | 2060 | NORTH SYDNEY | +61 2 89236793 |
| WS Migration Advisory Centre | Suite 2, 11 Railway Street CHATSWOOD NSW 2067 Australia | 2067 | CHATSWOOD | +61 4 17287288 |
| Xclent Migration and Education Services | 9/ 13 Belmore St BURWOOD NSW 2134 Australia | 2134 | BURWOOD | +61 2 97151068 |
| Xiao Ou Lu | 10/4-8 Meryll Ave BAULKHAM HILLS NSW 2153 Australia | 2153 | BAULKHAM HILLS | +61 2 96863913 |
| Xiaoxia Li | 60 Davidson Ave CONCORD NSW 2137 Australia | 2137 | CONCORD | +61 02 82831645 |
| Xiugang Mu | UNIT 18/8-16 EIGHTH AVE CAMPSIE NSW 2194 Australia | 2194 | CAMPSIE | +86 158 89449140 |
| Xpert Advice Centre | Commercial 1 , 24 campbell Street PARRAMATTA NSW 2150 Australia | 2150 | PARRAMATTA | +61 2 86264374 |
| Xsoul Pty Ltd | 6 Stuart Street 99146899461 BURWOOD NSW 2134 Australia | 2134 | BURWOOD | +61 04 30513668 |
| XU, VITALI | 10 Parys Close MENAI NSW 2234 Australia | 2234 | MENAI | +61 2 80647443 |
| Y.M. Global Australia Pty Ltd | Room 104 Dixon House 413-415 Sussex Street HAYMARKET NSW 2000 Australia | 2000 | HAYMARKET | +61 02 92112688 |
| Yamamoto Attorneys | Suite 602, Level 6, 72 Pitt Street Sydney SYDNEY NSW 2000 Australia | 2000 | SYDNEY | +61 2 92233510 |
| YANG, TEIK NING | 1/802 Pacific Highway CHATSWOOD NSW 2067 Australia | 2067 | CHATSWOOD | +61 449 838938 |
| Yanhong Hong | 10 Watts Place CHERRYBROOK NSW 2126 Australia | 2126 | CHERRYBROOK | +61 02 99806882 |
| Yau & Wang Lawyers | Level 2, 432 Kent Street SYDNEY NSW 2000 Australia | 2000 | SYDNEY | +61 2 92790086 |
| Yenny Susilowati | 2-42 Shelley Street CAMPSIE NSW 2194 Australia | 2194 | CAMPSIE | +61 02 97895168 |
| YES Migration Australia | 4/3-9 Broe Avenue ARNCLIFFE NSW 2205 Australia | 2205 | ARNCLIFFE | +61 02 95561645 |
| Yi Tong International | 1/27 Hercules Street ASHFIELD NSW 2131 Australia | 2131 | ASHFIELD | +61 04 04294628 |
| YiChuan Tian | 603/112 Queens Road HURSTVILLE NSW 2220 Australia | 2220 | HURSTVILLE | +(02)95794842 |
| Ying Xin Migration Services | 3/22 MEADOW CRES MEADOWBANK NSW 2114 Australia | 2114 | MEADOWBANK | +61 2 98076816 |
| YOGITAS MIGRATION & EDUCATIONAL SERVICES | Unit 4 4 Goulburn Street LIVERPOOL NSW 2170 Australia | 2170 | LIVERPOOL | +61 4 78942682 |
| Yohann Migration Consulting | SUITE 405 6 HELP STREET CHATSWOOD NSW 2067 Australia | 2067 | CHATSWOOD | +61 02 83866767 |
| YONG CHENG MIGRATION | 16 Alexandria Place CARLINGFORD NSW 2118 Australia | 2118 | CARLINGFORD | +61 02 98731771 |
| Yong Wang | 50/7-15 Taranto Road MARSFIELD NSW 2122 Australia | 2122 | MARSFIELD | +61 2 98692216 |
| York Immigration Services Australia Pty Ltd | Suite 301, Level 3, 507 Kent Street SYDNEY NSW 2000 Australia | 2000 | SYDNEY | +61 02 92835290 |
| Young and Muggleton | 99 Percival Road STANMORE NSW 2048 Australia | 2048 | STANMORE | +61 2 95683655 |
| Yuanyuan Chen | Level 12/ 95 Pitt Street SYDNEY NSW 2000 Australia | 2000 | SYDNEY | +61 4 21889559 |
| YUEN, MIU HAN | 99 President Rd KELLYVILLE NSW 2155 Australia | 2155 | KELLYVILLE | +61 4 84233301 |
| Yueyang International Pty Ltd | 6/25-27 Bridge St. EPPING NSW 2121 Australia | 2121 | EPPING | +61 4 15176088 |
| YUN, JAE YOUNG | Suite 203 71-73 Archer Street CHATSWOOD NSW 2067 Australia | 2067 | CHATSWOOD | +61 2 80769261 |
| Zephyr Immigration | Level 15, Deloitte Building 60 Station St East PARRAMATTA NSW 2150 Australia | 2150 | PARRAMATTA | +61 2 88966059 |
| Zhang Partners | Suite 112, Zhen Building 33 Lexington Drive BELLA VISTA NSW 2153 Australia | 2153 | BELLA VISTA | +61 2 88606440 |
| Zhang Shijing Lawyers | Suite 13 Level 1 301 Castlereagh Street SYDNEY NSW 2000 Australia | 2000 | SYDNEY | +61 2 92126936 |
| ZHANG, CATHERINE DENISE | 501/7 Gauthorpe Street RHODES NSW 2138 Australia | 2138 | RHODES | +61 4 19038892 |
| Zhanqi Li | 2A Kimberley Road, HURSTVILLE NSW 2220 Australia | 2220 | HURSTVILLE | +61 4 31699562 |
| ZHU, JIN | 3 Hadley Circuit BEAUMONT HILLS NSW 2155 Australia | 2155 | BEAUMONT HILLS | +61 4 02556369 |
| ZHU, MINRONG | 164/1 Railway Parade BURWOOD NSW 2134 Australia | 2134 | BURWOOD | +61 4 50138686 |
| ZHU, YI | Unit 710, 73 Albert Ave CHATSWOOD NSW 2067 Australia | 2067 | CHATSWOOD | +61 04 03256776 |
| Zoltan Bertok | 12 Banyule Court WATTLE GROVE NSW 2173 Australia | 2173 | WATTLE GROVE | +61 4 10660561 |
More guides on Finder