Travel Guides
Where To Book...
Travel Booking Sites
Domestic Airlines
Travel Insurance
Get exclusive travel offers and guides
Straight to your inbox
Middle East travel deals for April 2021
Visiting the Middle East? Check out these deals before you book and see how much you can save.
We're reader-supported and may be paid when you visit links to partner sites. We don't compare all products in the market, but we're working on it!
Much more than its hot, dry stereotype, the Middle East is a region with an incredible array of cultures, climates and landscapes.
From snow-capped mountains to splendid cities, the Middle East awaits discovery like a pyramid hidden in a sand dune. We've listed our favourite destinations in the Middle East plus some unbeatable deals to help you plan the trip of a lifetime.
Best Middle East travel deals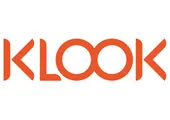 Up to 60% off activities, experiences and things to do
Valid on select dates including holidays like Christmas, New Year's and more depending on the destination. Destinations include Hong Kong, Singapore, Osaka, Taipei, Dubai, Sydney, Melbourne, London, Paris, New York and more. T&Cs apply.
Last verified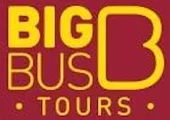 Up to 20% off Big Bus tours
Available on select dates and tours in Abu Dhabi, Chicago, Darwin, Dubai, Hong Kong, Las Vegas, London, Miami, Muscat, New York, Paris, Philadelphia, Rome, San Francisco, Sydney, Vienna and Washington DC. T&Cs apply.
Last verified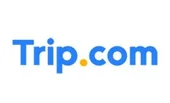 Up to 5% off tours and attractions tickets worldwide
Available in select cities in China, Japan, Thailand, Hong Kong, Singapore, Tokyo, South Korea, Macao, Dubai, Paris, Taipei and London.
Last verified
Our favourite destinations in the Middle East
Israel. There's nothing quite like floating atop the Dead Sea, where there is so much salt in the water that you cannot sink. It does wonders for your skin as well – the healing powers of the water and the mud draw bathers from every corner of the earth.
Egypt. No trip to Egypt is complete without seeing the Pyramids of Giza, monuments built more than 4,000 years ago using techniques that still largely remain a mystery.
Jordan. The ancient city of Petra lies half hidden in the Bedouin desert of southern Jordan. Voted one of the seven wonders of the modern world, this otherworldly city has to be seen to be believed.
Esfahan. Considered the jewel of Islam, the sublime beauty of this Iranian city's architecture, handicrafts and works of art will take your breath away. Be sure to spend some time in Naqsh-e Jahan Square and the stunning buildings that surround it.
When should I go in the Middle East?
Generally speaking, spring and autumn are the best times to visit the Middle East. Falling from March to May and September to November respectively, temperatures are not as boiling hot as in summer nor as likely to plummet as in winter.
---
Was this content helpful to you?
Thank you for your feedback!
Alex Keshen is Finder's global travel publisher. Working in the travel content and deals space for more than 10 years, she has appeared in Travel Weekly and the Huffington Post. After graduating from Ryerson University in Toronto, Canada with a Bachelor of Journalism and settling into a career in travel publishing, Alex has become a master of maximising her annual leave and finding the best bargains around.
More guides on Finder