Metroid Samus Returns review: Samus before but different
How I met your mother brain.
We're reader-supported and may be paid when you visit links to partner sites. We don't compare all products in the market, but we're working on it!
Over the years I've dabbled with various 2D Metroid titles, mostly because of the deep reverence they deserve and receive but also because they inspired so many games I hold dear. Though I've dipped my toes in with Metroid (1986), Super Metroid and more recently Metroid II: The Return of Samus, I'll freely admit I've never clocked any serious time on the games. I've died more times than I can count in Rogue Legacy, suplexed Guacamelee in its entirety and cherished every moment of Cave Story in its many incarnations. But I've never got around to completing a 2D Metroid game until now. Now we have a shiny new 2D Metroid, the grandmammy of 2D exploration, and the genesis of so many things I love.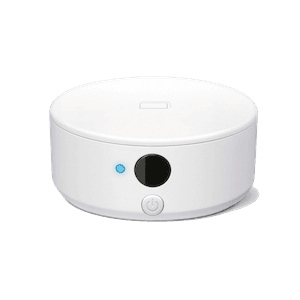 Nintendo 3DS NFC Reader
from ozgameshop.com
Have a collection of amiibos you want to use with your 3DS games? This is exactly what you need to get the job done.
View details
Metroid Samus Returns marks a historical metamorphosis for Nintendo fans new and old. The game that everybody wanted but never thought would come is here. Forgetting that Nintendo's one-two punch at E3 2017 also included the brand-spanking new Metroid Prime game for Nintendo Switch, the new 2D side-scrolling Metroid is here. That genuinely feels weird to type out.
Though, it's not exactly a new game, is it? At least in the canonical sense.
Metroid Samus Returns
is a remake or re-imagining of
Metroid II: The Return of Samus
, a game that received its fair share of praise, but was still considered the weakest in the series at the time. While the world and overarching plot seem to be firmly intact, there are many features from subsequent games, like the Grapple Beam (
Super Metroid
) and Melee Counter (
Metroid Other M
), that have been retconned into
Samus Returns
and some totally new features, like precision aiming, ledge grapples and melee counters that have been called in to bring the game up to modern standards.
For the most part (especially early on), these new and retconned features work a treat in Samus Returns. The cinematic melee counters mix up the action with risky twitch-based reaction manoeuvres and the precision aiming is there to comfort those who've never had to deal with running and gunning while holding up-right on the d-pad with all Thor's might. But these modern features make exploration around the world's sprawling map that little bit easier and I found myself between boss fights opting for the path of least resistance (which is generally a swift uppercut and a few shots to the face).
There are also the new Aeion abilities. Mapped to the 3DS D-pad, these abilities shield you from SR388's hazardous terrain, reveal hints and objectives on the game's minimap and offer bursts of unrivalled power.
What I love about the (gulp) Metroidvania games I've come to cherish is a) the crushing difficulty and b) the sense of discovery. I love bashing a seemingly innocent wall to uncover some kind of magical secret. Samus Returns does this as well, but the Aeion-chugging scan ability reveals destructible panels and gives away nearby secrets. It's a handy feature to be sure. Just like the melee counter is an easy out of many otherwise difficult combat situations. But I feel like veteran fans (which I don't count myself as) would benefit from a more difficult mode where some of the game's luxuries were stripped away.
There is a hard mode known as Fusion Mode, but it's locked behind the Metroid amiibo and only available once the game is complete. This is part of a contentious trend that started with Breath of the Wild where Nintendo charged for a hard mode and called it DLC, and frankly, it stinks.
Luckily, there's a rhythm to fights and a mastery to exploring the land that becomes quite addictive once you've mastered it. This feels like a speed runner's dream. With the substantial range of abilities and weapons that are all used for different purposes, traversing SR388 with grace becomes a matter of juggling various tools and button combinations. When you're playing at pace, it can be easy to slip up and fall into a pit of hazardous material or come hurdling into the path of a stronger enemy. This lends itself well to a lot of "my-fault-not-yours" deaths, which only push you to further perfect your handling of Samus. At least that's how I got the most enjoyment out of Samus Returns, whipping through the landscape, rarely stopping to take a breath.
Samus Aran's detailed movements, whether it's popping a shot off over her shoulder, grabbing on to a ledge or spinning gracefully into the air with repeated jumps, ensures that manoeuvring this highly detailed Samus across the map never gets old. Unfortunately, the same can't be said about the, at times, repetitive boss battles. As with Metroid II, the aim of Samus Returns is to commit full-blown genocide against Metroidkind. There are a ludicrous amount of Metroids on SR388 to take down (it is their home world after all). Some areas in Samus Returns have as many as 10 Metroids you're required to eradicate before accessing the next level. Boss fights are always a thrill and Metroids evolve over time, meaning you go toe-to-tendril with Metroids at five separate stages in their life cycle and each evolution brings with it a new set of attacks and moves that you must learn. Memorising enemy patterns and predicting their next move is insanely satisfying and offers up some of the best combat in the game. But these changes don't come around often enough. When you've got to plough through 10 of the exact same Metroid back-to-back, things get a little repetitive.
One of the most exciting and cinematic boss battles comes from an enemy that never appeared in Metroid II (or any game for that matter), Diggernaut. This mechanical goliath tears through the terrain in pursuit of Samus, creating a running sequence that requires you to use almost every tool at your disposal to survive. Later, you face this big guy up close and it provides one of the most unique face-offs in the entire game. A much-needed respite after totally devastating Metroid after Metroid. But that battle arrives fairly late in the game, and by that time you've probably already tired from the hours of bounty hunting because Metroid: Samus Returns is a surprisingly long game. This is fantastic for those absolutely enamoured by the gameplay, but things dragged on a little for me.
Rather than nurturing more unique sequences like the Diggernaut fight, MercurySteam mostly repeats the same tricks over and over for the sake of extended run time. Part of me feels like Samus Returns would have benefited from a shorter run-time and more standout moments like Diggernaut's battle.
But that's a small criticism. As repetitive as the Metroid battles get, they're almost always a satisfying challenge and will keep you coming back again and again.
We reviewed Metroid Samus Returns on Nintendo 3DS with a copy provided by the publisher.
Metroid: Samus Returns
8.0 EXCEPTIONAL
What we liked...
New features allow for tight, high-paced platforming and shooting that's up to snuff for modern players
A meaty 2D experience that will have fans old and new wrapped for days
New cinematic sequences are short, subtle and a whole lot of fun
New Aeion abilities open up a world of puzzle-solving options
What we didn't like...
The healthy run time comes at a cost and some sections become repetitive
Hard mode locked behind Metroid amiibo
VERDICT
Metroid: Samus Returns does exactly what it says on the box, brings Samus home to her 2D platforming roots. And developers, MercuryStream have done an outstanding job capturing what makes the series so special in a renovated SR388. While the developers have opted for quantity of boss encounters over quality and variety, Samus Returns will still hook you with its grapple beam and not let go.
Metroid Samus Returns is a must-have game for a handheld console on its way out.
Available for
For more information on how finder scores games, check our review guidelines.
More guides on Finder