Meet the Hockers E7 recap: We meet Sir Cameron and Kyle's ghost graduates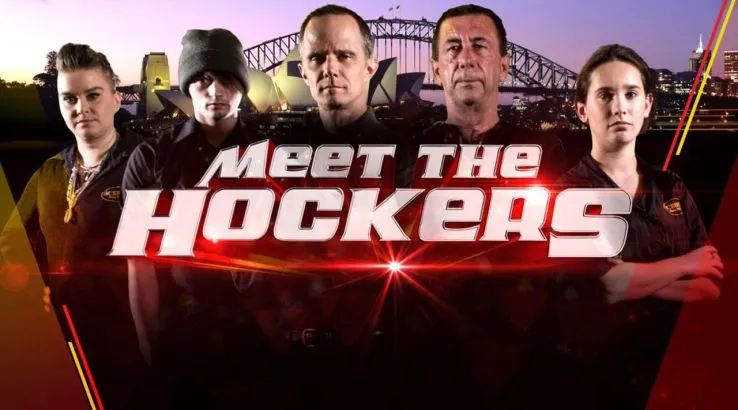 Yet another location revelation and Aaron gets hit in the head with a hammer.
Aaaaaand we're back! How did we make it through that one-week hiatus? Well, the point is we've made it, so let's find out what The Hockers have in store for this double episode week…
There's the promise of another thief when we see a lone figure lurking on the security camera footage, a woman that looks deeply hurt that her guitar isn't worth what she thinks it is and someone hocking a pretty pricey watch.
Pawn shop2
But first... the awkwardly staged staff meeting reveals that they are actually located beneath a porn shop. How did they leave this hilarious revelation until episode 7? And Paulie looks pretty happy about it, to be honest.
Customer number 1: Sir Cameron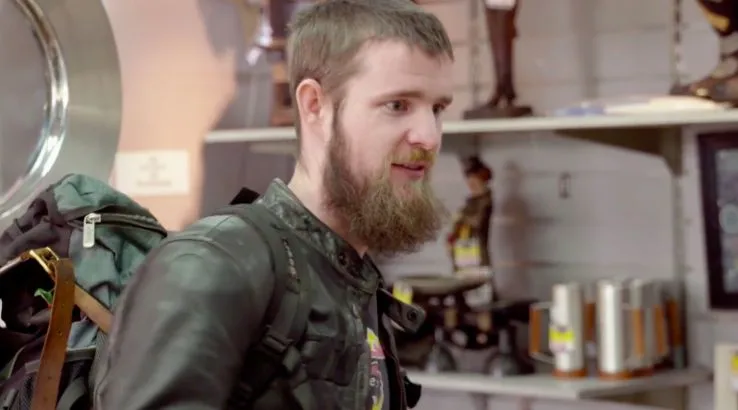 Jaz's first customer, Cameron, comes in trying to sell some armour. The guy actually got it made for himself by a blacksmith and he uses it to "train" every weekend. I laughed when he said it but it actually looks pretty awesome.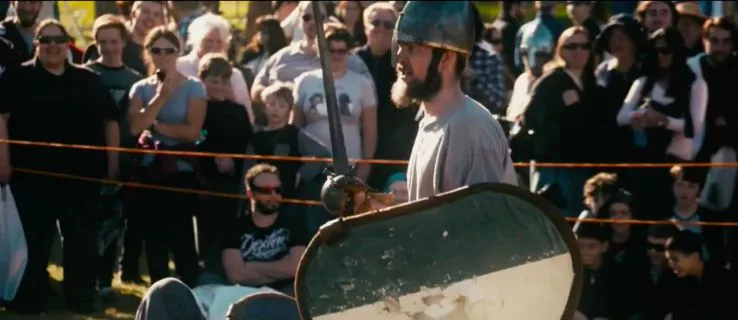 Sir Cameron is heading to Europe to take part in the battles there (having already taken part in a 5,000-person Battle of Hastings re-enactment previously) and needs $2,000 to upgrade his armour.
Jaz offers $1,000 and Sir Cameron comes back with $1,400. Jaz counter-offers with $1,100 and Cameron asks for $1,300. They then settle on $1,200.
Then, of course, they test the armour on Aaron.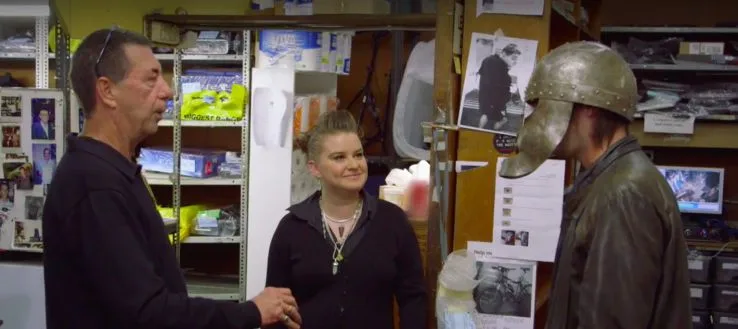 Customer number 2: "Dodgy" guy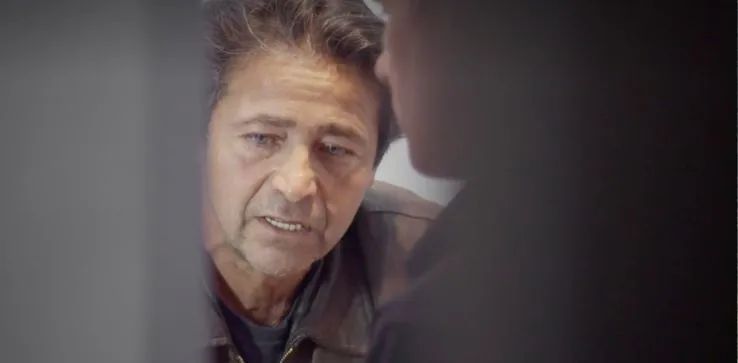 "We know it's serious," says a disembodied voice. Wait, Kyle's ghost? Can we really have gotten this far into the episode before I noticed the ghost of Kyle Sandilands making his pointless opinion heard? Well, apparently.
"We know it's serious," Kyle's voice says. "When they sit in the booth." True. But we also know it's serious when the first shot of the customer is on the security camera.
The customer, Juan, explains to Mike that he bought a property and is short $20,000. Apparently, he is a regular and Mike has "never seen him look this worried". And apparantly, this means that he is not dodgy and is just one of Mike's buddies. You lied to me again, producers!
Juan is trying to sell a watch that he had previously bought at Aceben for about $13,000, but which they had valued at $25,000. He obviously needs $20,000 to cover his property shortfall, but Mike says that they would never be able to lend that much.
Despite Juan promising that he had just gotten off the phone with his lawyer and has a settlement coming through in half an hour, Mike isn't sure. Poor Mike. He actually looks really upset about having to make this decision.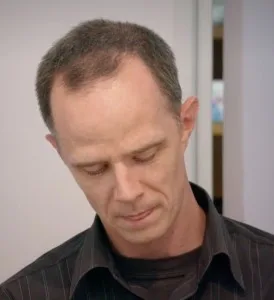 Mike ends up offering $8,000 for the watch but Juan tries to push it up to $10,000. Mike agrees to loan $10,000 and Juan looks slightly less stressed.
Customer(s) number 3: The cruise ship buddies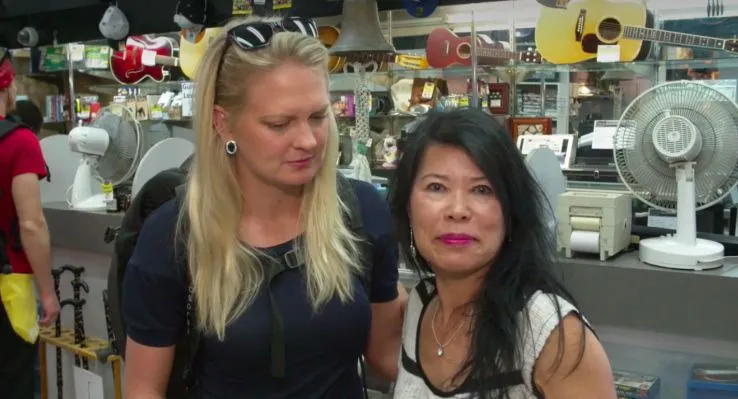 This is quite a lovely story. The younger of these two women, Hailey, was friends with the older woman's son who has since passed away. They've now met up in Sydney to "celebrate his life". GIVE THEM ALL THE MONEY JESS.
They're going on a cruise and are trying to sell an 18-carrot white gold diamond bracelet. They're looking for $2,000 for it. Turns out Jess heard my cries and actually offers them $2,500. They look pretty stoked.
"They deserve it too." Even Kyle's ghost is on board.
Customer number 4: Swedish guy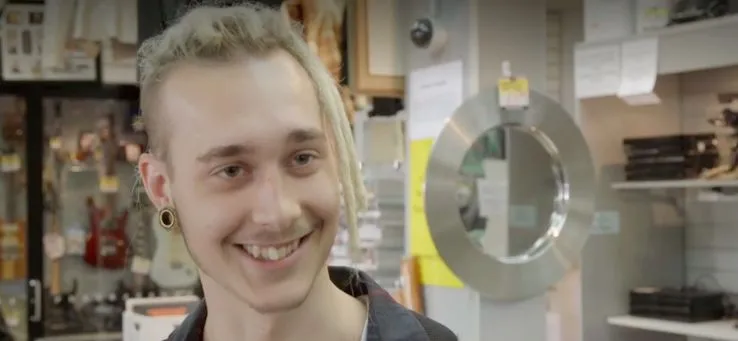 This customer, who is originally from Sweden, has come in to purchase an acoustic guitar. He's in Australia studying music and audio engineering.
Jess is a bit shocked at the sale price ($30) and Kyle's ghost quips, "With a bargain like that he can put his money towards a decent haircut." Kyle's ghost has almost graduated to the level of "dad joke supplier".
He buys the guitar for $30 without haggling and Kyle "Dad Joke" Sandilands makes a joke about him being in love with him. Sigh.
Customer number 5: Carnival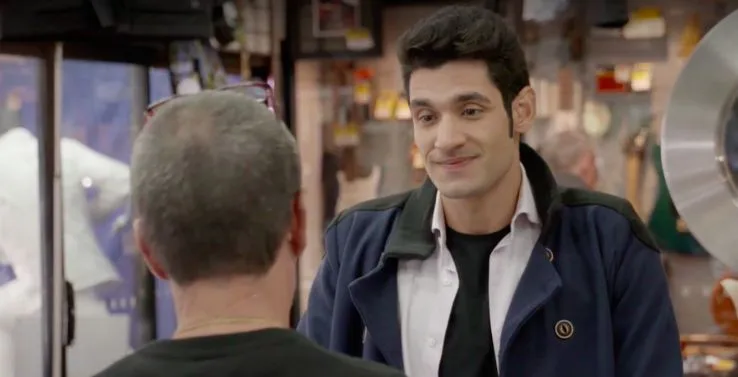 Patrick is looking for some quick cash to get back to Brazil for Carnival. He's trying to sell a traditional Brazilian Caucau, which is a type of headdress that Patrick says is related to the Brazilian Indigenous communities.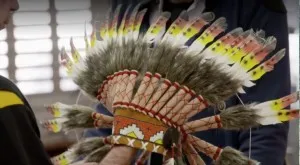 Paulie says that he hasn't been to many Mardis Gras before, which I think is a lie because I don't think he'd turn down too many chances to party.
Patrick wants $400 for it but Paulie offers him $100. Patrick says he needs at least $200 and so Paulie agrees. Go forth and party, Patrick.
Customer number 6: Banjo's boards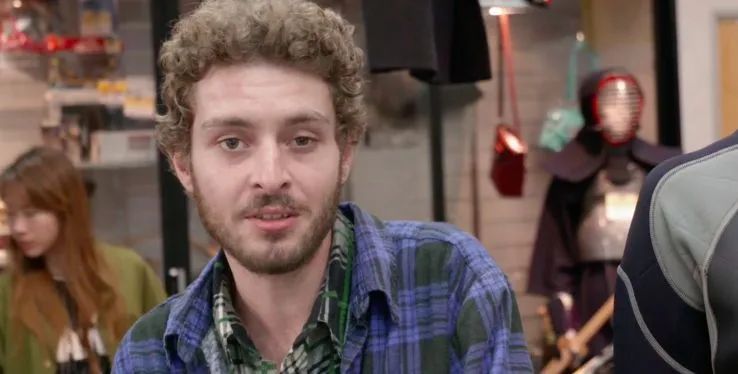 A customer named Banjo (no, really) comes in and wants to sell some retro skateboards that he's been collecting since he was about 14. Banjo's looking for $900 for the lot because "they're in pretty good nick".
"Paulie's a skateboard expert?" Kyle "Dad Joke" asks. I was wondering the same thing.
Unfortunately, Paulie tells Jaz to offer Banjo half of his asking price, so of course Jaz low-balls Banjo with a first offer of $300. Banjo tries to bring her up to $600 and she counter-offers with $350. He comes back with $500 and they settle on $400.
"He sold all his skateboards. How is the guy getting home?" "Dad Joke" laughs in pure dad fashion.
Customer number 7: The unhappy guitarist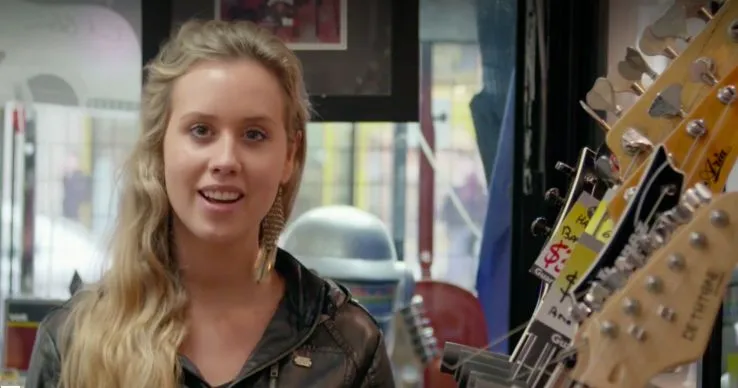 This customer, Tawnee, is looking to loan her old Martin & Co. guitar. I'm waiting for Kyle "Dad Joke" Sandilands to quip, as he is known to do, that she doesn't look like she belongs in this store. But he doesn't, so we continue on with the show.
Tawnee is a broke student (been there) and needs the cash to buy an amp. She says she'll be coming back for the guitar, which was a present from her father.
Tawnee needs $1,000, but Mike says there wouldn't be anything in it for Aceben to loan that much and offers her $500-$600. Then Tawnee makes this face.
Credit to her though, she admits (to the camera) that she sees the guitar as worth more because of its sentimental value.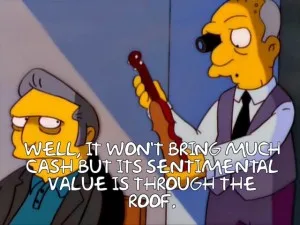 Tawnee drops to $900 and Mike counter-offers with $700. Tawnee comes back with $750 and Mike agrees.