Meet the Hockers E6 recap: Vadim returns with a Ford
Disappointing diamonds and pleasantly surprising rifles.
We're halfway through our hocking marathon and I feel like I need something to keep me going. Is it the ailing, inadequate narration of Kyle "Kyle's Ghost" Sandilands? Is it another journey to see kindly soul Martin in the super-secret Bondi store?
No. It's ANOTHER PROMISE OF A THIEF. And folks, we have it. But if the producers do not deliver this time I will not be happy. Well, only one way to find out.
Let's dive in.
Customer 1: Dodgy camera guy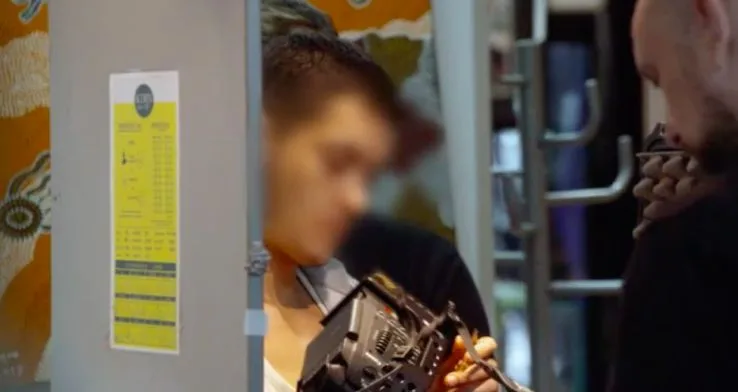 The awkwardly staged staff meetings seem to be replacing Kyle's ghost as narrator. Instead of the painful small talk we find out something useful – Mike tells us that we'll be seeing a pink diamond, which are shockingly pricey (upwards of $260,000) and a gun.
Mike for narrator.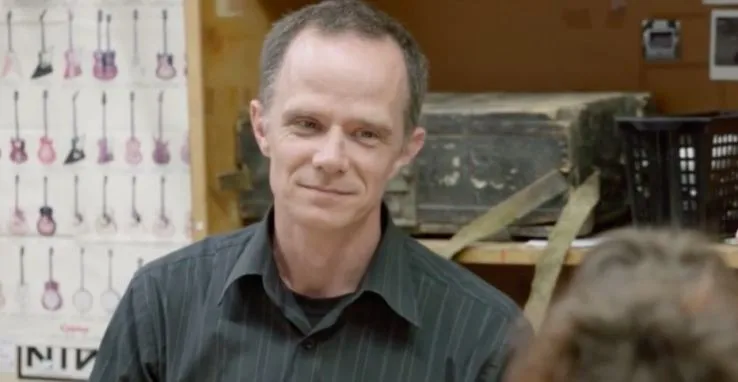 The first customer is the supposed thief the producers prepared earlier. He has brought in high-end production camera gear. But Mike isn't impressed – this guy can't get the bottom of the camera off, either through ineptitude or so they can't check the serial number, which apparently cameras have.
"Lights, camera, BS artist!" Kyle's ghost proudly proclaims. I forget he was there for a few minutes and it was really quite pleasant. Moving on.
Mike gets onto the cops and it turns out some camera gear has been reported stolen. I am now counting down the minutes until P.K. makes his triumphant return to our screens.
The cops turn up and the guys get arrested.
"Hopefully the camera gear gets back into the hands of its rightful owner," says Good Guy Hocker Mike.
"Too bad he won't be able to send us any happy snaps from jail," adds Kyle's ghost.
Mike for narrator.
Customer 2: Antique rifle guy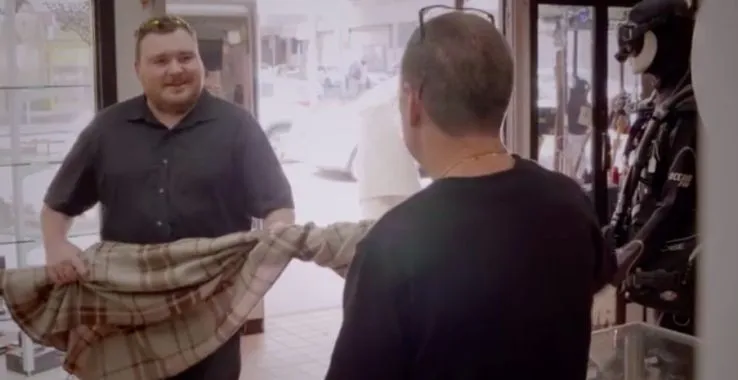 Apparently, no one looked twice while this guy walked an antique rifle down George Street. I suppose he did wrap it snugly in a blanket?
The rifle is an 1863 Colt Flint Lock Rifle, which is an old musket-style rifle with a muzzle load. The customer's looking to sell and is thinking of a price around $1,500 to $2,000. I'm just waiting to see which of the hockers is a Civil War-era musket expert.
BOOM. They have an expert. Paulie runs down the road to Simon from Lawrence Ordnance. And I mean he literally walks down the street with the gun.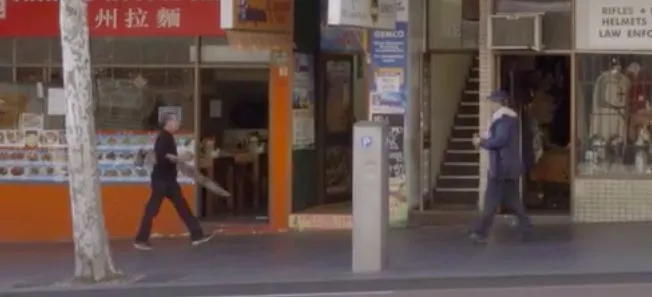 Simon then spouts off a whole bunch of gun and military history like it's nobody's business (in front of his wall of guns) and tells Paulie that, despite a lot of reproductions floating around the gun world, this one is an original and worth $7,500 retail.
Good Guy Hocker Paulie isn't going to rip this customer off and tells him he can give him $4,000 – double what he originally asked. The guy makes this face and then readily accepts.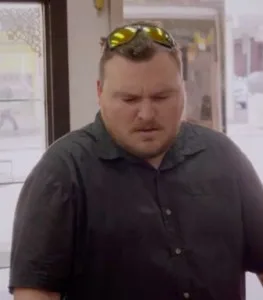 Customer 2: Marvellous Marie the retiree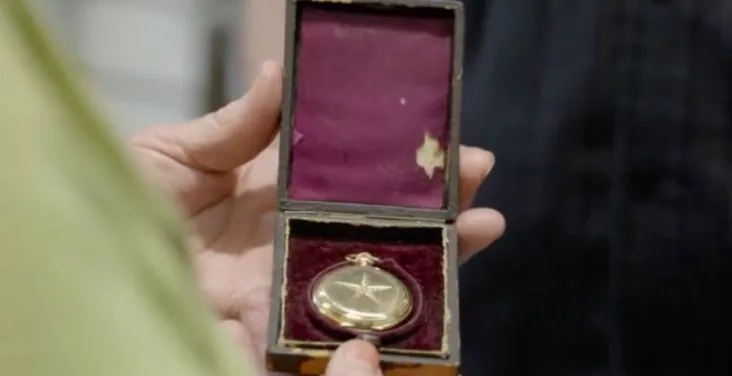 Yay we are back at Bondi and back with Martin! The first customer at the Bondi store is Marie who is trying to get rid of a few items in her newfound retirement.
She's offering a watch from 1900 she found while she was antiquing at a country fair. Martin gets on his spyglass to get a closer look.
She wants between $6,000 and $8,000 for it, but because of the condition it's in Martin can only offer her between $500 and $1,000.
She looks a bit disappointed and doesn't take the offer.
Customer 3: Paul and the pink diamond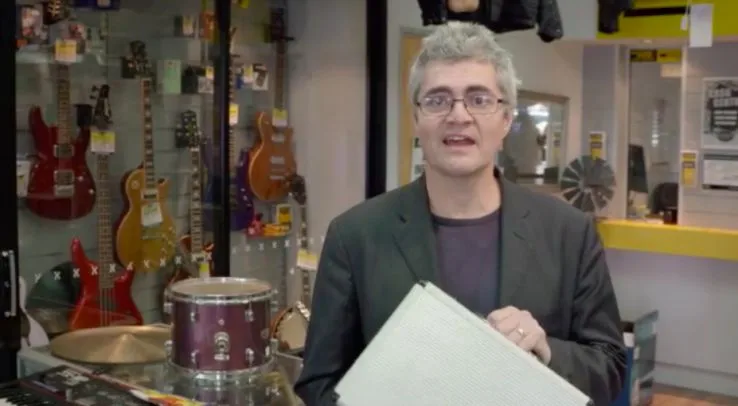 The elusive pink diamond is here. Paul is a film producer and while working on location at a house he stumbled across a pink argyle diamond which, as I mentioned, are shockingly expensive. Paul is trying to get a good price for the diamond on behalf of its owner.
Jaz asks Paul what he has for her today despite Mike telling them earlier that he would be coming in. Come on Jaz, Mike is doing a bang-up job on the narration. Cut him some slack.
The diamond comes from the Argyle mine in Western Australia and the supply of them will likely run out by 2020 – information from the store's resident diamond expert, Jaz.
But it turns out the pink argyle diamond isn't a diamond at all. It's a cubic zirconia, making it man-made and worthless. Paul looks super-depressed and now so am I.
Customer number 4: Super cool car guy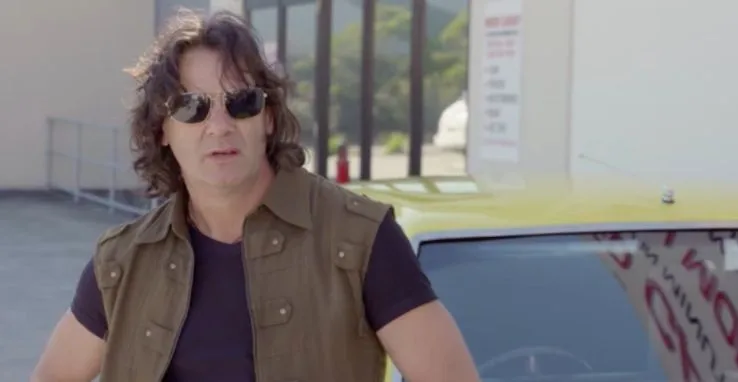 VADIM IS BACK AND I DON'T KNOW HOW I FEEL. He kind of stressed out Paulie last episode, but, let's not go into the "boat incident".
This customer, Sean, brings Vadim a 1973 Ford GT 351 and they say a bunch of other car stuff that I don't really understand. But Vadim seems impressed.
Sean needs to borrow some money after his divorce so is looking to hock the Ford, his "baby". Sean thinks the car is worth $80,000.
"That's one expensive baby," Kyle proclaims.
Paulie arrives as the surprise car expert and seems very excited to look at the car, but says it's only worth $50,000 to $60,000 as a quick sale. Paulie tells Vadim he can offer Sean $20,000 but can go up to $30,000.
I'm getting a bad feeling about this, guys (must not mention the boat incident!).
Sean asks Vadim to go up to $45,000 and Vadim counters with $30,000. Sean asks for $40,000 and Vadim looks like he's debating it, despite Paulie telling him NOT TO GO ABOVE $30,000.
But, it all ended up okay (although they didn't show Paulie's reaction on camera...) They agreed on $35,000 and Vadim pretends he's happy. Then we find out Sean only expected between $25,000 and $30,000. Jeez.
Customer number 5: The leather lover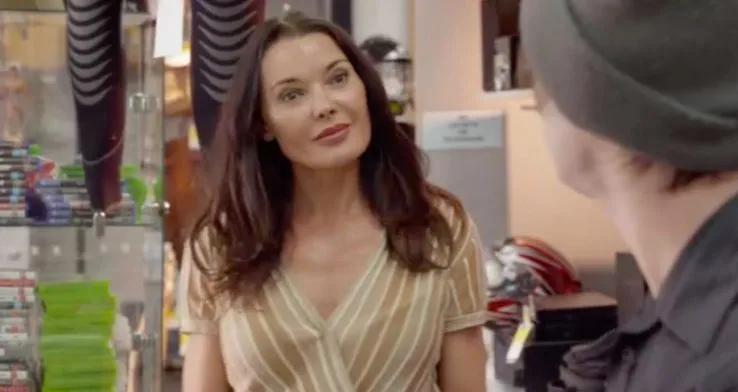 Kyle is again shocked that well-dressed people love hocking too. He thinks this woman is too well-dressed when she walks into the store to ask Aaron about a leather headpiece. Except it's not a headpiece. It's a gimp mask which she's buying for her husband's 50th birthday.
Aaron tells her the asking price is $500 and she counters with $400, to which Aaron says she is "cracking the whip". Oh, Aaron. Stop taking joke tips from Kyle's ghost.
Aaron counters with $450 and despite her trying to lower it to $430, and then $440. She finally agrees to $450 if he agrees to try it on.
Um…okay. But she brings the price up to $460 once she sees him in it. A little creepy but okay.
"That is the look of a broken man." Agreed, Kyle's ghost.