Meet the Hockers E2 recap: The secret store and Kyle becomes obsolete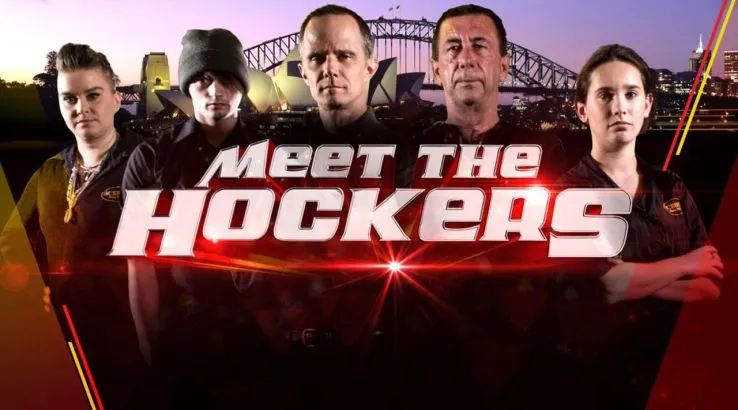 Kyle Sandilands becomes obsolete and a birdman tries to buy a didgeridoo.
Oh my stars I can't believe we had to wait a whole week for this. Now, let's make sure everything is where it should be at the start of the episode...
Kyle Sandilands' disembodied voice? Check. Glad to have you back, Kyle's ghost.
This line: "Cash talks and BS walks". Yes, but, Kyle's ghost, please.
The most forced conversation between the Aceben staff I've ever seen:
"Hey, we need to clean up downstairs."
"Oh it's great you mentioned that because it's an important plot point for the episode. Isn't it great that the cameras were here for this staff meeting?"
*group hug*
Customer number 1: The normal girl with a depressed ring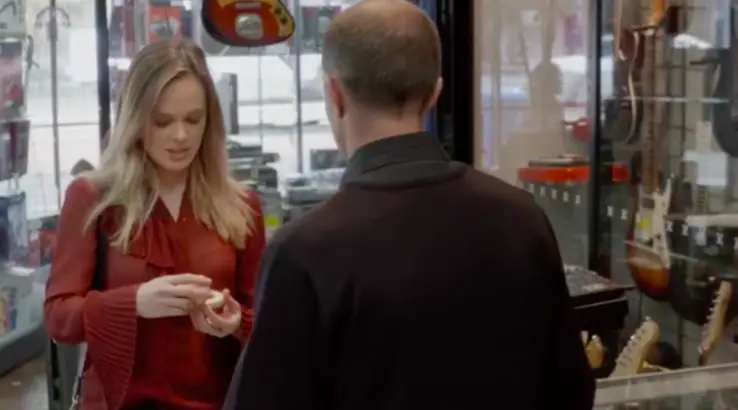 A literally normal-looking girl walks in wearing jeans and a long-sleeved top and Kyle's ghost thinks she looks too classy to be there with Pauly and Mike. I think Kyle's ghost is meaner to the staff than I am...
Her name is Elaina and she's trying to get Mike to value a depression-era diamond ring she inherited from her grandmother.
However, after inspection, it appears that despite the ring indeed being made in the 1930s and the "shoulder" diamonds (diamonds surrounding the centrepiece) being genuine, the actual centrepiece diamond isn't real. Bummer.
The technical term is "depression diamond" because the diamonds were often traded out in the depression era when the family needed money.
Because it's a cubic zirconia, she can only get about $500 for it. If it had the original diamond she could probably get around $5,000. And all I can think of is this: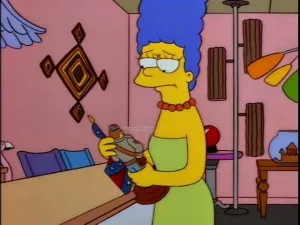 Customer number 2: Bubba and the Bird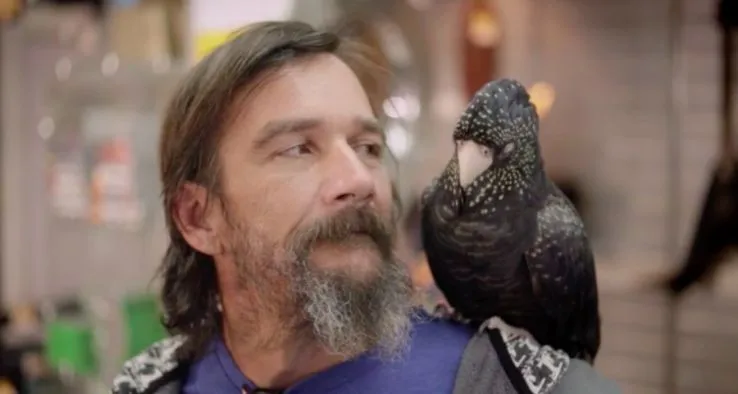 Kyle's ghost has literally lost it. As a man walks into the store, whom we soon learn is called Bird, with a bird on his shoulder, whom we learn is not called bird, Kyle's ghost ecstatically claims:
"Check it out! This guy has got himself the oldest version of Twitter possible!"
If there was a laugh track to this show even that would have remained silent. Kyle's ghost has proved himself entirely obsolete. Trust me – we are getting enough value from customer number two.
Bird quickly clears up the naming confusing with Mike and explains he is named Bird and the bird on his shoulder is named Bubba. Um, OK.
Better yet he wants to buy a didgeridoo to send to his gaming friend in America as a surprise. Because why not?
Mike asks for $125 and Bird tries to bring him down to $70. Mike brings it back up to $100 and I wonder whether Kyle will make any other jokes about Bubba whispering haggling techniques to Bird – which he does not.
However, Bubba squawks at just the right moment when Bird comes back with a counter offer of $80. Mike returns with $90 "just so the bird doesn't beat (me) up" and both Bubba and Bird agree.
"Bird bagged himself a bargain, bravo," says Kyle's ghost, confidently. Never trust a ghost.
Customer number 3: Super dodgy blurred-out face guy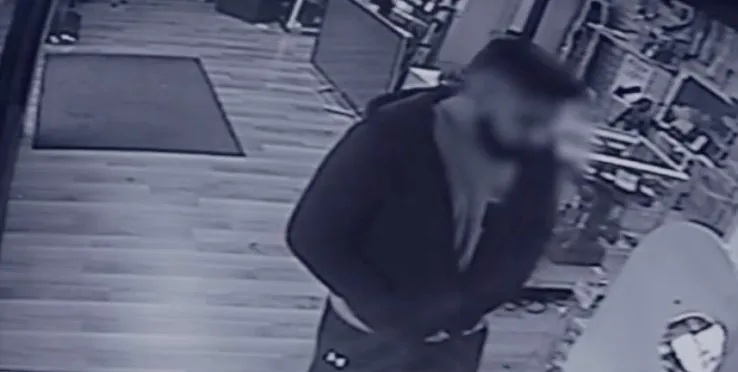 We know this guy is dodgy because the first time we see him he is on a security camera. There is also none of that frivolous music we got when they introduced Bubba and Bird. No, no, no. This guy gets the whole A Current Affair treatment.
Pauly thought he looked dodgy. Pauly goes to check it out.
"I'm trying to get rid of something," the guy says.
Okay, now I'm totally on board with the music and the security camera footage. This guy is a criminal. PAULY RUN.
After a few shots of the guy speaking in a low voice asking Pauly to keep a secret, he pulls out a knuckleduster.
To be honest, I didn't know they were prohibited in Australia. But it does make sense.
After a few closeups of the gold knuckledusters with literal sirens in the background, we find out from Paulie that knuckledusters make your hand like "a fist of iron".
Dodgy man wants $4,000 for it, and Good Guy Hocker Paulie just wants to get these gosh darn things off the street.
In the end, the dodgy man walks away with $2,500 for it. Pauly won't go a dollar over because he'll need to melt it down rather than resell it and also says the dodgy man might go to jail for leaving the shop with it.
The scene that shall not be named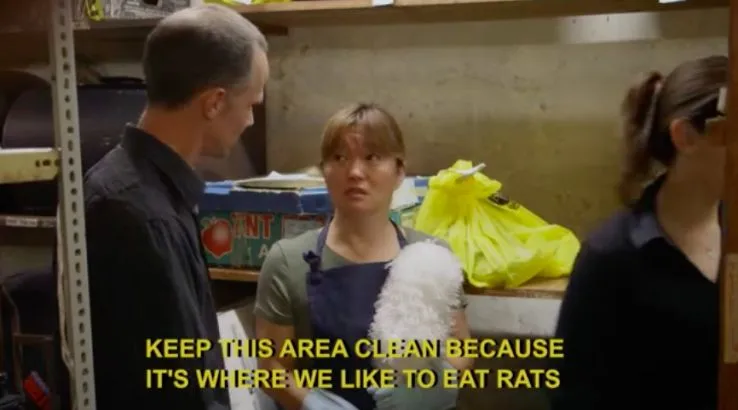 I honestly don't know what they were trying to do here, but I think the cleaner was an actress because her reactions were priceless. Plus, the captions were definitely not accurate – if you, as a contractor, arrive at a business and are threatened with being locked up, I don't care if Channel Nine are there filming or not. You should leave.
"I have a feeling she will be catching the first sushi train out of here."
Kyle just...just stop.
Customer number 5: The "ideal" customer and the secret store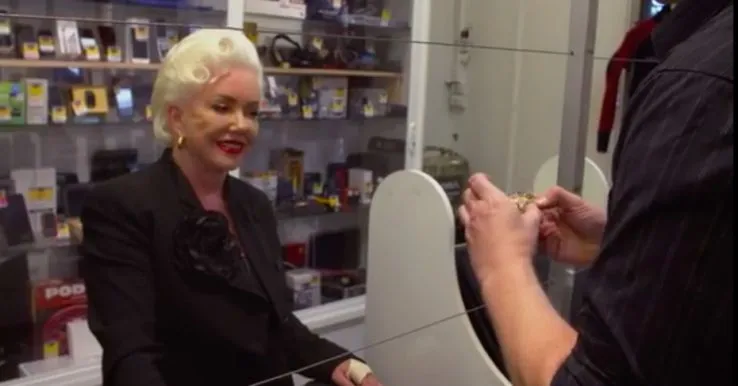 Look. I understand why they didn't set the show here. Something about pawnbroking and Bondi Beach just doesn't add up, but I kind of feel betrayed that they didn't show the Bondi location until episode two. Still, I digress.
"Our Bondi store gets a crazy mix of fashion and old school antiques," says Mike.
The Bondi store manager, Martin, says this customer looking at a brooch is the ideal customer with "the clothes that she wears and the style that she exudes".
Can Martin narrate the show?
The customer asks Martin about a 1920s brooch she saw in the window. The asking price is $3,695 and she asks for it to be dropped to $2,750. He seems tempted by the offer if she has cash, but she says it will need to be $2,600 for cash. She then says "today walk away" about five times, which seems to convince him, so the deal is sealed.
But only if he sees her wear it?
Customer number 6: The guy with the bullet-shot bible
This customer, Lee, brings in a bible from the 1880s which he says a bullet hole in it. Lee also claims it belonged to George B Bells, bushranger and bank robber, and says it could be worth about $300.
Jaz says the book looks "cool", which it honestly does, but takes it downstairs to Aaron for further inspection.
They soon decide that it's not a bullet hole and it's most likely a drill and so it's not worth anything over $50.
"There are too many holes in this story mate," says Jaz. Kyle's ghost gives her a "boo-ya" and proves himself, for once and all, obsolete.