Savings accounts for balances over $100,000
Open an account that offers maximum interest on balances over $100,000 so you get the highest return.
We're committed to our readers and editorial independence. We don't compare all products in the market and may receive compensation when we refer you to our partners, but this does not influence our opinions or reviews. Learn more about Finder.
No matter how you've come about $100,000 or more, whether through the sale of a home or through prolonged savings or simply by a stroke of good luck, you can think about opening an account that offers a competitive interest rate. You'll be able to use the interest as an income stream.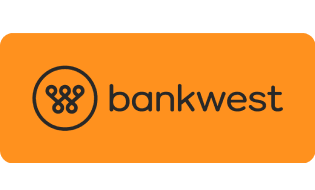 Bankwest Hero Saver
Savings Account Offer
Ongoing, variable 1.15% p.a. rate when you deposit at least $200 each month and make no withdrawals. Available on balances up to $250,000.
Maximum Rate: 1.15% p.a.
Standard Variable Rate: 0.01% p.a.
Monthly deposit required: $200
Monthly fees: $0
How does a savings account like this work?
Financial institutions like banks and credit unions offer different types of savings accounts, which offer varied degrees of flexibility, and these include high interest savings accounts. Some of these accounts offer tiered interest rates, where the maximum interest rate applies on balances in excess of $100,000.
Features of such accounts can vary considerably. Some such accounts have minimum opening balance requirements and some require you to maintain a minimum ongoing balance. If your account comes with a tiered interest rate system, you'll earn lower interest if the balance in your account drops below $100,000. Some savings accounts offer introductory bonus rates and some let you earn bonus interest if you meet certain deposit and withdrawal requirements.
Back to top
How do I compare these types of savings accounts?
When you're comparing savings accounts for balances over $100,000, pay attention to the following features:
Interest rate. Financial institutions provide savings accounts with different interest rates, and you can even find accounts offered by the same institution with different rates. While a difference in interest rate percentage might not seem like much, know that it can have a significant effect on the dollar value, especially if you plan to keep a sum as large as $100,000 in the account for a considerable time period.
Bonus interest. You can find savings accounts that come with promotional interest rate offers, where a bonus rate applies on balances for an initial period. Some accounts also let you earn bonus interest if you meet certain deposit and withdrawal conditions. For example, you may be able to earn bonus interest if you make at least one deposit and no withdrawals in a month.
Access to funds. Finding out how you can access money in your account becomes important if you might need some of it from time to time. Most savings accounts let you access your money via Internet and phone banking, and some let you pay bills using BPAY. If you can afford to put some money away for a given time period, you can even consider opening a term deposit.
Calculation and payment of interest. The best savings accounts are ones that calculate interest everyday and make monthly payouts. You should try to limit your search to accounts that offer monthly interest payouts, and ones that pay interest on the entire balance.
Fees and penalties. If an account you narrow down on charges an account opening fee or an ongoing account keeping fee, you may want to reconsider your options. If you're opening a term deposit, know that you may have to pay a penalty if you want to access funds in your account before the term expires.
Back to top
What are the pros and cons to putting $100,000 in a savings account?
Pros
High interest. When you open a savings account where the maximum rate applies over $100,000 you stand to earn the highest interest possible. Even if the account balance is below $100,000 you'll still continue to earn interest.
Little risk. A savings account offers peace of mind, and you can rest easy knowing that your money is not going anywhere. This asset class is a much safer investment bet when compared to investing in real estate or shares. Besides, the Australian Government Guarantee Scheme protects balances of up to $250,000, per individual per financial institution.
Flexibility. If you open a savings account, you can access the money in your account at just about any time of the day or night. If you're opening a term deposit you typically get to choose from terms in between three months and five years.
Access toBPAY. If you want to use your account to pay bills, you can look for one that gives you access to BPAY. This way, you don't have to transfer money into your everyday account to pay bills.
Cons
Restrictions. If an account lets you earn bonus interest, you may have to meet certain criteria. If your savings are a part of your investment funds, you may not be able to access the money as quickly as you like, which can also be the case with a term deposit. If you wish to withdraw funds from a term deposit before its maturity, you may have to pay a penalty.
What are the risks?
In case you're opening a savings account, take time to establish how much interest your money will earn if your account balance drops below the $100,000 mark. This can be particularly important if you think that the balance won't remain over $100,000 for much time.
When opening a term deposit, picking the right term plays a vital role. If you go with a short term, you may not be able to benefit from an equally good rate when time comes to rollover the deposit. If you end up picking a term long and withdraw funds before maturity, the penalty you have to pay could end up negating the benefits of a higher interest rate.
Frequently asked questions
More guides on Finder