Mattress Finder: Your guide to choosing the most comfortable night's sleep
How to buy a mattress that'll help you sleep like a log every night.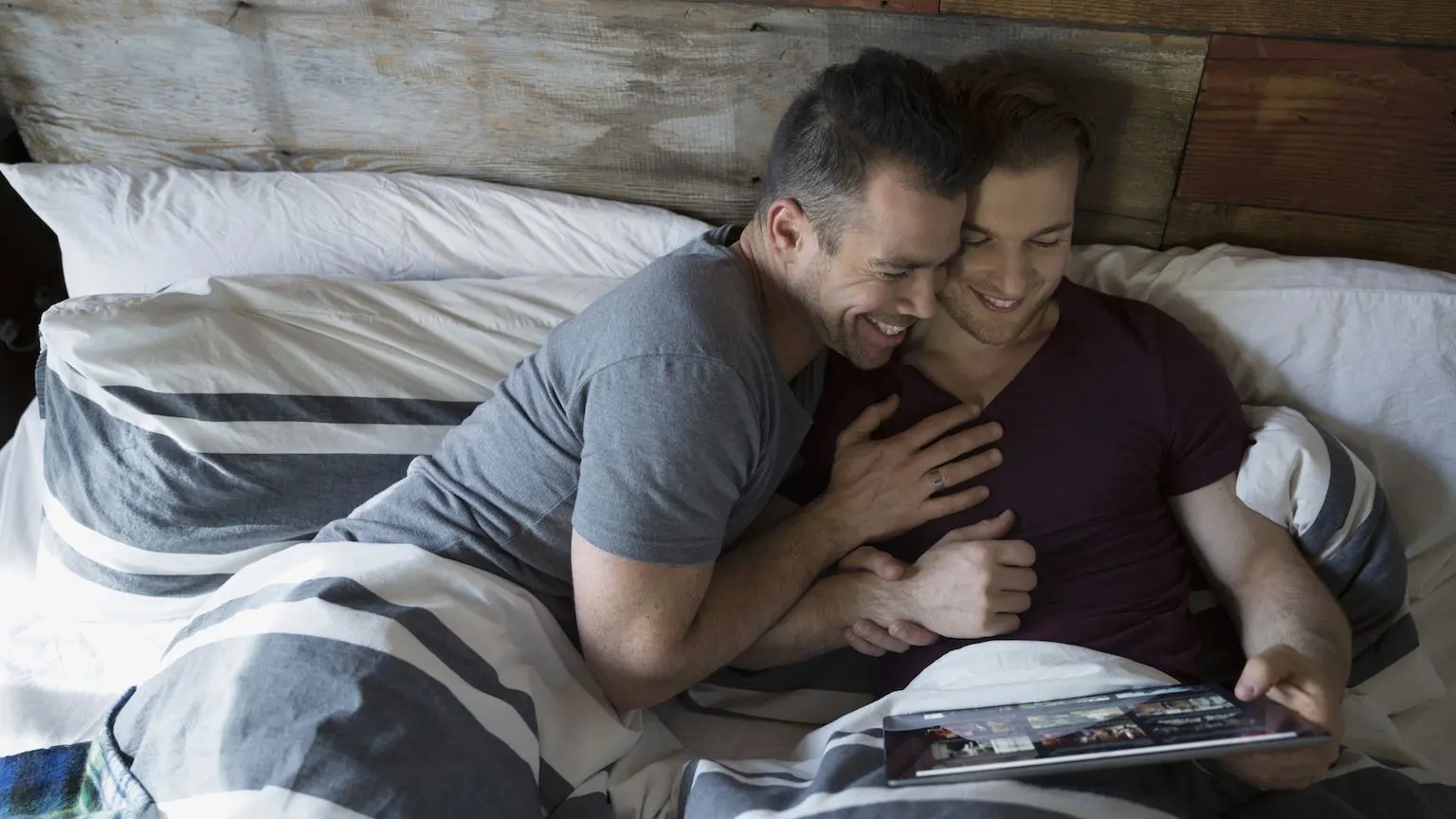 We're reader-supported and may be paid when you visit links to partner sites. We don't compare all products in the market, but we're working on it!
Best Rated Mattresses Brand: Sleepmaker
Sleepmaker beat out brands like Koala and Snooze to be crowned the best brand for matresses. It had the highest rating for comfort as well as great scores for durability and value for money.
Quick facts about mattresses
From innerspring mattresses to memory foam mattresses, there are many different types available.
The main factors to consider when choosing a mattress are size, comfort levels and price.
The price of a queen mattress can range anywhere from under $200 up to $10,000 or more.
Compare mattresses
What types are available?
One of the first issues you'll come across when shopping for a mattress is deciding which type of mattress to buy. There are several options to choose from, including:
Innerspring
Also known as coil mattresses, these are the most common type available. They feature coiled metal springs arranged in a variety of configurations and designs, with more coils generally meaning extra support. The most common types have either a single wire (continuous coil) or separate springs joined together by a wire (open coil). They are affordable and relatively lightweight, but they tend to have a shorter lifespan than other options.
Pocket spring
Also known as pocket coil mattresses, these beds have lots of individual springs encased in their own cloth or fabric pockets. This design helps reduce noise and minimise motion transfer when you toss and turn. However, they're more expensive than ordinary innerspring mattresses.
Hybrid
Hybrid mattresses typically feature an extra comfort layer of foam padding on top of an innerspring mattress. This creates a softer surface that you can "sink" into, but it also adds the firmness and bounciness of an innerspring mattress. However, they're more expensive than other options.
Memory foam
First developed by NASA in the 1960s, memory foam is a popular choice for the comfort layer on mattresses. Sensitive to temperature, it softens when you first lie down on the mattress and fits around your body. This can make it feel like you're being "hugged" and help to ensure that your partner's movements don't affect your sleep too much. However, they can retain heat, so some manufacturers use gel in their designs to help you stay cool.
Latex foam
Latex mattresses conform to your body shape and offer effective pressure relief. They also don't retain as much heat as memory foam mattresses and are known to have a long lifespan. However, their feel can be too firm for some tastes and they're also a little more expensive than some other options.
Adjustable air beds
Not to be confused with the humble li-lo you used on camping trips as a kid, these mattresses are meant for permanent use and also feature foam layers. They come with separate air chambers that you can inflate or deflate to your desired firmness level and in some cases allow you to tailor each side of the bed to suit different sleeping preferences. However, they're not as widely available as other mattress types and are usually quite expensive.
Mattress sizing
You'll need to choose a bed that's large enough for you (and possibly your partner) to sleep comfortably. It also needs to be an appropriate size for your bed base and bedroom. Check out the table below for the key measurements of different mattress sizes:
| Mattress size | Typical dimensions (width x length) |
| --- | --- |
| Single | 92cm x 187cm |
| Single extra long | 92cm x 203cm |
| King single | 106cm x 203cm |
| Double | 137cm x 187cm |
| Queen | 153cm x 203cm |
| King | 183cm x 203cm |
| California king | 183cm x 212cm |
How to compare mattresses
You'll need to compare mattresses across the following categories to find the best mattress for your needs:
Cost
Mattress prices vary substantially depending on the size and type of the mattress you want to buy. Innerspring mattresses tend to be the most affordable, while opting for a smaller size will obviously help you keep your price down.
If you're shopping for a queen, which is the most popular mattress size, it could set you back anywhere from around the $200 mark to over $10,000.
Comfort
Comfort is purely a matter of personal preference, so there are no hard and fast rules about which type of mattress is the best choice. The best way to gauge this is to try out different sleeping positions and spend as much time testing a mattress as possible.
Firmness
Your preferred mattress firmness is generally influenced by two factors: your weight and your sleeping position. For example, heavier people tend to do better with firmer mattresses, while lighter people experience greater comfort on softer mattresses.
If you're a side sleeper, you'll probably rest easily on a softer mattress, while most stomach sleepers will need a firm mattress. Back sleepers will often require something in between. Of course, don't just take the manufacturer's firmness level claims at face value, you need to actually lie on the mattress to decide if it's right for you.
Finally, if you and your partner have different firmness preferences, you may want to consider a mattress that offers different firmness levels on each side.
Keeping cool
If you want to stay cool on those sweaty summer nights, you might want to avoid softer mattresses that conform to your body shape and don't allow as much airflow around your body as firmer mattresses.
Innerspring mattresses generally don't trap as much heat as some other options and can help you keep cool.
Bed base
Some manufacturers recommend that you use a certain type of bed base with a particular mattress, so make sure your existing bed base is suitable before you buy a new mattress.
Warranty
Check the length of the manufacturer's warranty and exactly what it covers before you buy.
For more options, check out our roundup of the best mattresses this year.
Buying mattresses online
Traditionally, a new mattress has been one of those things that you just have to buy in-store. That way you get a chance to physically test a mattress out and decide whether it'll give you a good night's sleep before handing over any cash.
However, recent years have seen a growth in the numbers of people buying mattresses online. These "bed in a box" providers, like Koala mattresses, allow you to buy straight from the manufacturer, which delivers a compressed mattress to your home address. You then unwrap the mattress and expands to its full size.
This is a simple and convenient option and it's cheaper than buying in-store. Of course, the obvious downside is that you can't try before you buy, so you'll need to buy from a manufacturer that offers a free trial period.
Some trial periods last a month and others for more than 100 days. During that time you can return the mattress if you're unhappy with it. It's also worth checking whether you'll need to ship the mattress back to the manufacturer or whether it will come and pick it up from you.
Three things to consider
Make sure you consider the following factors before choosing the best mattress for your needs:
Try before you buy. If you're buying a mattress in-store, don't be shy about testing it out properly. Lie down, roll around, see how easy it is to get up and generally take as long as you need to work out whether it's a good fit for you. Make sure your partner is with you as well, because what's comfortable for you won't necessarily suit them. You'll also need to check whether your sleep will be affected when they move around in bed.
Take advantage of sales and discounts. A mattress can be quite an expensive purchase, so it's worth taking some simple steps to avoid paying full price. Keep an eye out for sales, shop around for discount promo codes and don't be afraid to haggle with the salesperson to see if you can get a better deal.
The importance of getting it right. We spend about a third of our lives in bed, with sleep essential to ensure good physical and mental health. That's why choosing a mattress is a very important decision and not one to be made on the spur of the moment. Do your research, compare a wide range of options, don't give in to high-pressure sales tactics and take your time to find a mattress that's right for you.
---
Best rated mattress brand award breakdown
| | Total Score | Overall rating | Value for Money | Comfort | Durability | Support |
| --- | --- | --- | --- | --- | --- | --- |
| Tempur* | 8.29 | 4.56 | 4.22 | 4.56 | 4.56 | 4.67 |
| Original Mattress Factory* | 8.24 | 4.44 | 4.67 | 4.56 | 4.67 | 4.44 |
| SleepMaker | 8.09 | 4.43 | 4.14 | 4.48 | 4.41 | 4.27 |
| Sealy | 8.09 | 4.42 | 4.16 | 4.46 | 4.28 | 4.40 |
| Makin Mattresses* | 8.00 | 4.33 | 4.50 | 4.17 | 4.17 | 4.17 |
| Koala | 7.97 | 4.33 | 4.21 | 4.33 | 4.33 | 4.38 |
| Other | 7.84 | 4.18 | 4.47 | 4.35 | 4.20 | 4.24 |
| IKEA | 7.81 | 4.26 | 4.40 | 4.24 | 4.16 | 4.18 |
| Snooze | 7.68 | 4.22 | 3.88 | 4.28 | 4.13 | 4.25 |
| AH Beard | 7.53 | 4.33 | 4.00 | 4.13 | 3.93 | 3.80 |
| Fantastic | 7.46 | 4.03 | 4.29 | 3.97 | 4.06 | 3.90 |
| Slumberland | 7.43 | 4.00 | 4.00 | 4.33 | 4.00 | 4.08 |
| Sleeping Duck | 7.22 | 3.93 | 3.79 | 4.00 | 3.86 | 3.86 |
| Ecosa | 7.15 | 4.00 | 3.90 | 3.90 | 4.10 | 4.00 |
| Latex Mattress Australia | 6.83 | 3.83 | 4.25 | 3.92 | 3.58 | 3.75 |
*Brand did not meet the sample threshold to qualify for the award
Data: Finder Retail Brand Survey, 2020, Kantar. Metric out of 5 stars unless indicated. Methodology and more info.
Previous Retail Awards
More guides on Finder