Massager Finder: Relax your body and mind with the right massager for you
We'll show you how to find the right massagers to relieve your muscle tension and soreness.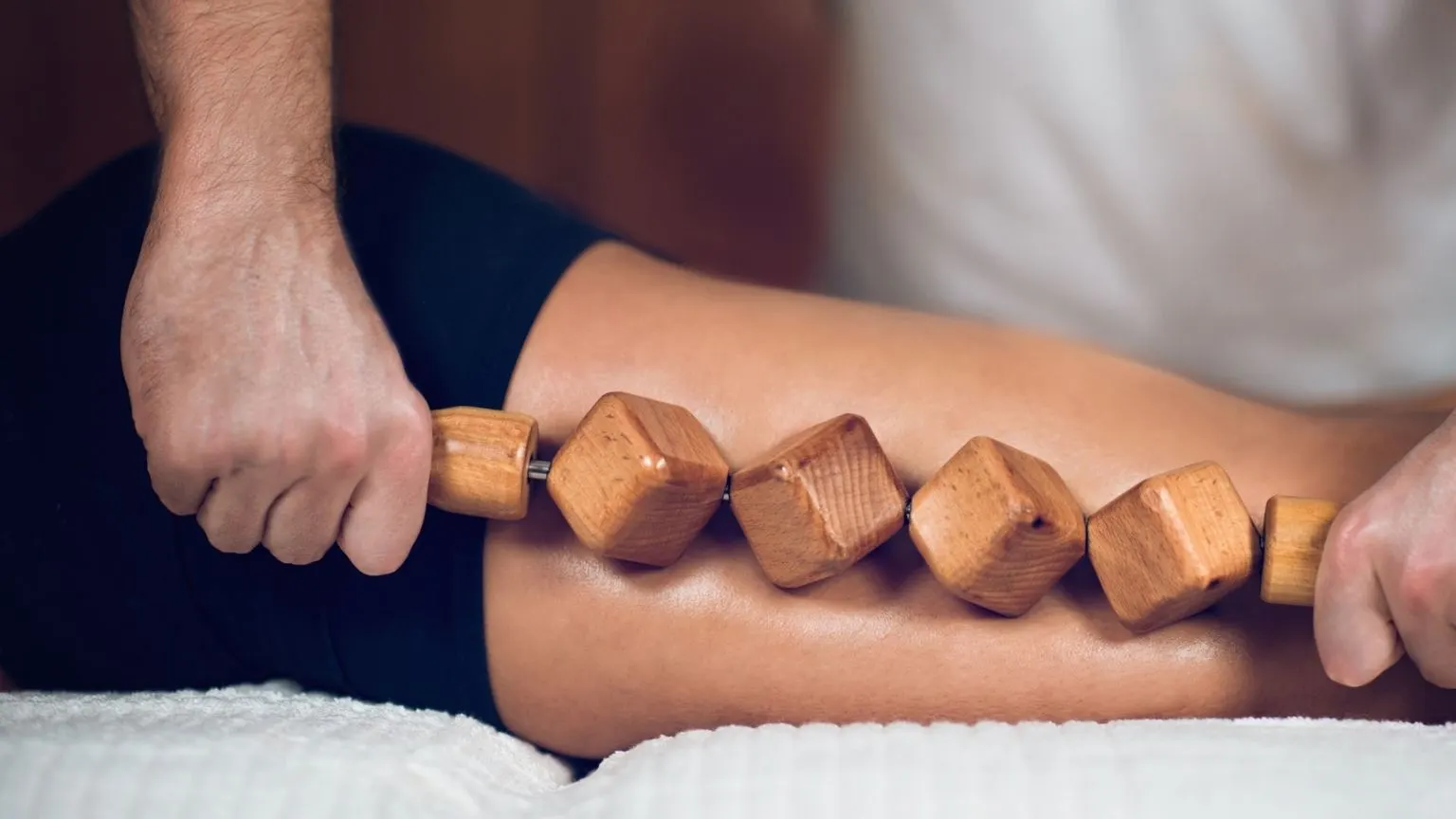 We're reader-supported and may be paid when you visit links to partner sites. We don't compare all products in the market, but we're working on it!
Best Rated Massagers Brand: Revitive
Revitive is the overall winner for the best massage device brand. It received the best ratings for performance, features and ease of use.
Quick facts about massagers
If you're looking to soothe stiff and tense muscles, boost circulation or just relax after a long day, a massager can help.
The most important factor you need to consider when choosing a massager is the muscle areas you want to target.
This will then help you decide on the type of massager you want and the functions it needs to provide, for example heating and the ability to work on specific pressure points.
Prices can vary from less than $20 to well over $500 based on the product you choose.
What types are available?
There's quite a wide range of products to compare if you're shopping for a massager. Some are designed for use on muscles all over the body, others can be used to target specific problem areas.
The main options are:
Massage guns. These gun-style massagers use percussive therapy to send rapid pulses deep into muscles. These handheld devices can be used to target different areas of the body and are designed to relax muscles and relieve soreness. If you're ready to start shopping for one, check out our guide to the top sites to buy massage guns online.
Back massagers. Back pain is a common cause of discomfort for many Australians, but there's a broad range of back massagers available to help alleviate soreness. There are smaller pillows and cushions you can use to focus on your upper or lower back, handheld back massagers that can pinpoint specific areas and full-length cushions and seat covers that can work your entire back.
Foot massagers. Foot massagers are designed to relieve pain and improve circulation. Some rely on Shiatsu-style massage to knead muscles, but some foot spas use water jets and vibration to help ease soreness. Some products are also taller and are designed to massage calves as well as feet. Check out our guide to the best foot massagers for more information.
Massagers also vary in the massage style or technique they use. For example, Shiatsu massagers use a deep-kneading technique to work and soothe your muscles, while massage guns rely on percussion therapy to send pulses deep into the muscle tissue. Some products use vibrations of differing intensity to target muscle groups around your body, while others use electronic muscle stimulation (EMS) to massage sore muscles and boost circulation.
How to compare massagers
Which massager is right for you? Once you've decided what type of massager you want, it's time to compare a range of suitable products to find one that ticks all the right boxes for you. You'll need to consider the following factors:
Muscles you want to target
Your first step in choosing a massager is deciding which muscle groups you want to target. Are you looking for something to soothe aching and tired feet after a long day at work? Are you searching for something to relieve nagging back pain? Or maybe you want a massage gun to help with post-workout recovery? Once you're clear on exactly why you need a massager, you can then start comparing suitable products.
Massage technique
The style of massage you want will vary depending on the area of the body you're targeting, your needs (e.g. sports recovery vs a relaxing massage at the end of the day) and even your own tolerance for discomfort. For example, if you've got a stiff back, you may decide that a Shiatsu massager is best. If you're an athlete looking for something to aid your recovery after a big event, you may decide that a percussion-style massage gun is a more suitable choice.
Price
You can pick up a handheld massager for as little as $10, with massage gun prices ranging from approximately $50 to $750 or more. Many foot massagers and spas fall in the $50–$200 price range, but there are more expensive options available. And if you're shopping for a back massager, you can generally expect to pay somewhere in the ballpark of $50–$250, but again there are pricier options too.
Power source
Does the massager run on battery power? If so, what sort of batteries does it take and how much use will you get out of them before they need to be replaced or recharged?
If it runs on 240V power, is the power cord long enough for easy and convenient use?
Ease of use
Next, check how easy the massager is to set up and use straight out of the box. Is it simple to switch between attachments? Does it have a timer so you can set your desired massage time (or so it won't keep going for longer than needed if you nod off)? Are the controls straightforward? Is it portable enough to take with you if required? Does it allow you to save your favourite settings?
Massage functions
Check how much you can adjust the machine to suit your massage needs and preferences. Are there multiple speed and intensity settings so you can choose a firm or gentle massage? Can you use different massage styles or attachments to target different muscle groups?
Comfort
If you get the opportunity to try a product before you buy, seize it with both hands. This will give you a chance to test whether the massager is comfortable to use, whether it reaches the muscles you want to target and whether it causes you any discomfort or pain.
Attachments
If you're buying a massage gun, check how many different massage head attachments come with the product. These may include tools for massaging sensitive areas, targeting large or small muscle groups or zeroing in on trigger points.
Heat
Does the product offer massage functionality only or does it also include one or more heating elements to help relax and soothe muscles?
Noise level
This won't be a consideration for all buyers. But if you want to use a massage gun somewhere quiet, such as the office, the noise level is a factor you'll need to take into account.
Warranty
Check the length of the manufacturer's warranty that comes with the massager and read the fine print to find out what's covered.
3 things to consider
There are a few other factors you should consider before you start shopping for a massager:
Other options. Depending on your health needs, you may wish to opt for a different style of massager altogether. For example, you may prefer a massage pillow or a product designed for use on the shoulders and neck. There are also vibrating balls and rollers that allow you to target particular problem areas. Or if you want to tackle a number of muscle zones all at once, you could always consider a massage chair.
Is portability important? Consider whether you want a massager for home use or one you can use on the go. This will not only influence the style and size of the massager you choose, but also whether it runs on battery or mains power.
Will you use it? Ask yourself whether you'll use a massager regularly enough to justify the expense or whether it'll just spend most of its time taking up cupboard space. If possible, try a massager before you buy – that way you'll know whether it offers a pleasant and soothing experience, and whether it'll be suitable for your needs.
Best rated massagers award breakdown
| | Total Score | Overall rating | Value for Money | Ease of use | Features | Performance |
| --- | --- | --- | --- | --- | --- | --- |
| Revitive | 7.91 | 4.3 | 4.11 | 4.35 | 4.32 | 4.32 |
| Theragun | 7.82 | 4.47 | 4 | 4.13 | 4.07 | 4.27 |
| Beurer | 7.64 | 4.11 | 4.14 | 4.26 | 4.14 | 4.31 |
| Other | 7.61 | 4.16 | 4.22 | 4.31 | 3.97 | 4.19 |
| Wahl | 7.6 | 4.11 | 4.24 | 4.11 | 4.16 | 4.14 |
| Human Touch | 7.58 | 4.18 | 4.08 | 4.18 | 4.13 | 3.92 |
| Renpho | 7.55 | 4.15 | 4.15 | 4.05 | 3.9 | 4.3 |
| HoMedics | 7.54 | 4.1 | 3.98 | 4.16 | 4.02 | 3.98 |
Data: Finder Retail Brand Survey, 2020, Kantar. Metric out of 5 stars unless indicated. Methodology and more info.
More guides on Finder