Manual coffee machine Finder: How to find the perfect coffee maker
Find out if a manual coffee machine suits your coffee drinking habits, budget and lifestyle.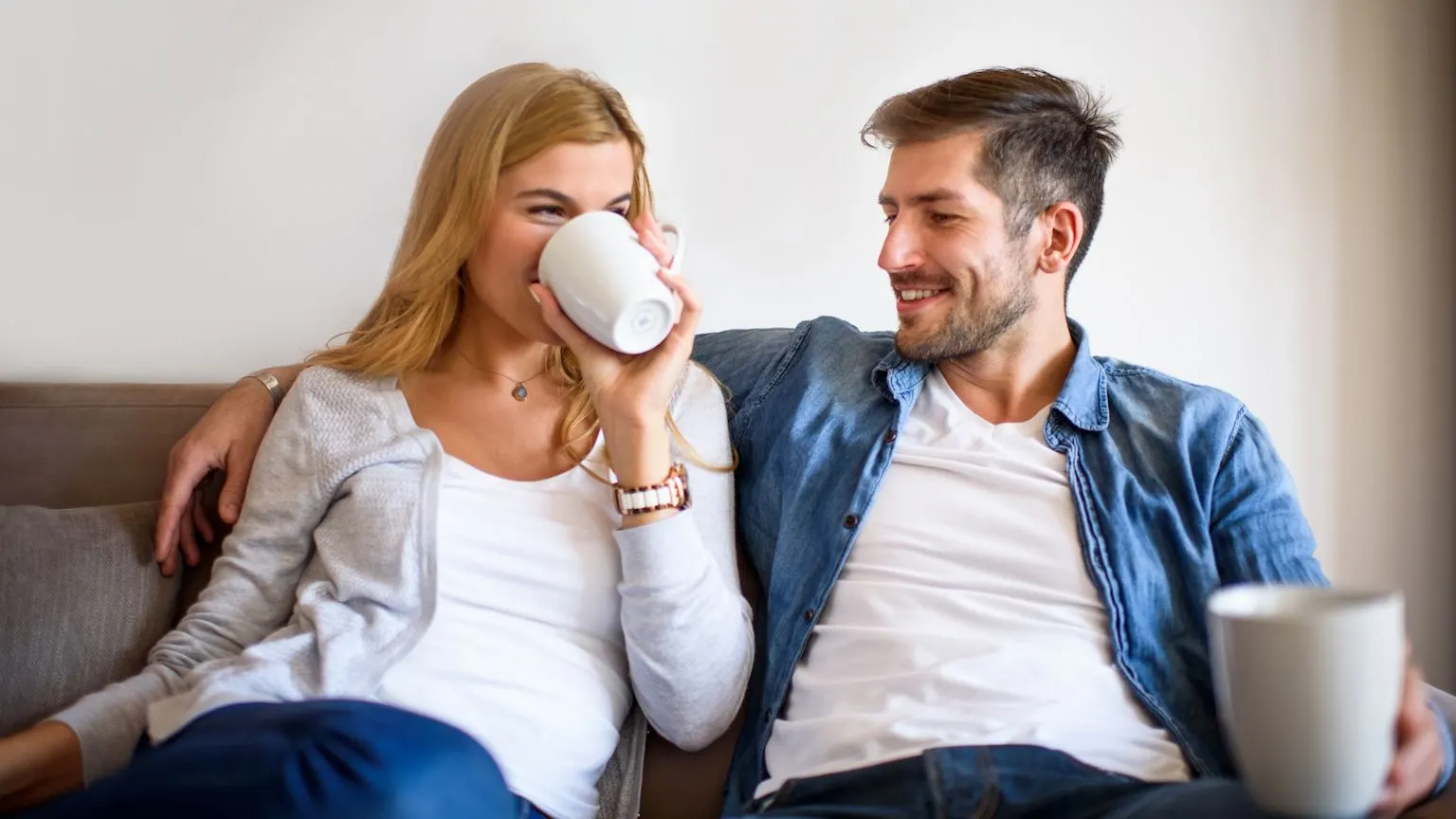 We're reader-supported and may be paid when you visit links to partner sites. We don't compare all products in the market, but we're working on it!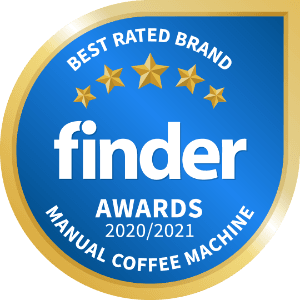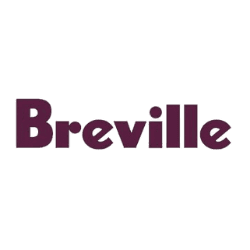 Best Rated Manual Coffee Machine Brand: Breville
If you prefer a manual coffee machine, then Breville is your go-to. Top rated for performance, ease of cleaning and value for money, it's easy to see why Breville took out the award this year.
Quick facts about manual coffee machines
Manual coffee machines can make intense, full-bodied coffee with freshly ground coffee beans.
They are more time-demanding and higher maintenance than other coffee machines, but they offer greater flexibility and total control over the end product.
The price of a manual coffee machine can vary greatly from about $89 to over $1,799 depending on the brand and range of functions.
Compare manual coffee machines
How do manual coffee machines work?
Manual coffee machines are designed for coffee enthusiasts and professional baristas looking for a practical, hands-on experience who want to experiment with their coffee and make their own cup from scratch.
With a manual coffee machine, there are several extra steps you need to take before making your cup of coffee including picking your own beans, grinding them to your desired level of fineness and filling them into the machine's portafilter and tamping them evenly.
Once you've filled the exact amount of ground coffee you want into the group head, you set the machine to pour. The difference between a manual and a semi-automatic coffee machine is that, at this point, the semi-automatic machine will automatically stop the flow of coffee once your cup is filled to a certain pre-set amount, whereas the manual machine needs you to manually control the temperature and pressure of the water as it mixes through the ground coffee and stop the flow yourself.
Complete coffee novices may want to think twice before investing in a manual coffee machine.
If that's you or you're just unsure whether a manual coffee machine is the right fit for your home or office, read more about the full range of coffee machines available in our guide to the best coffee machines here.
How to compare manual coffee machines
Before deciding on your chosen manual coffee machine, consider the following key features:
Taste
While you'll be able to customise the flavour of your coffee with a manual coffee machine, you'll still have to consider whether you enjoy the selected coffee machine's crema colour and thickness, as well as the aroma, flavours, creaminess, wateriness and aftertaste.
Milk frothing quality
Each line of machine will froth the milk slightly differently, but what's important is to consider whether the froth is of a fine and pourable texture. Some machines will use a milk frother, milk-based capsule or coffee capsule with milk poured over it.
Temperature consistency
If you make coffee in large batches, such as in an office or when entertaining, it's important to consider one that has a high temperature consistency score or else you could end up with a disappointing batch of coffee.
Ease of use
In the actual process of making coffee, you also need to ask these questions: are the controls easy to operate, is filling the water tank and the bean hopper simple, is adjusting the grinder straightforward and is the machine easy to clean?
Pump pressure
This is the pressure the pump exerts when pushing water through the ground beans. Look for one with at least 15 bar. Stronger pressure means more of the coffee beans can be extracted into the hot water to produce a fuller-bodied flavour.
Customisability
You can save time with pre-set functions including pre-setting the ground coffee quantity, programming batch coffee and fully adjusting water and milk temperatures. Some more sophisticated models also allow you to set the exact temperature and style of the milk froth.
Size
Manual coffee machines can get quite bulky and space-draining, so it's best to check the dimensions of your chosen model against the kitchen-top space you have available. Decide how much space you'd be willing to sacrifice in exchange for a full-fledged machine. Keep in mind, smaller machines are as powerful.
Filter basket
Filter baskets range in size, type, diameter and depth and can significantly affect the taste and strength of the espresso. If you want to make larger coffees or batch brews, look for a commercial-sized filter basket.
Recycling
While capsule coffee manufacturers often have their own recycling scheme, this isn't the case for coffee beans. For those who are environmentally friendly, you may want to research any local composting services that collect coffee grounds.
Heat-up and frothing times
It's important to consider how efficient and quick the machine is to heat up and froth milk as this can considerably affect how your final cup of coffee turns out.
Capacity
Check the volume of the drip tray and water tank. A bigger capacity means you'll spend far less time refilling and maintaining your coffee machine, which could help mitigate the time you spend grinding coffee beans.
Warranty
Ideally, opt for a model with a warranty of at least six months to one year, particularly for a more costly manual coffee machine.
What to watch out for
Here's a quick checklist of what to watch out for when choosing your manual coffee machine:
Grinder. Is there an in-built grinder attached to the coffee machine?
Compactness. How large is the machine and can it accommodate a large cup easily?
Filter basket. What kind and size of filter basket is included and is it compatible with the machine?
Drip tray. Is it removable and does it come with a full display indicator?
Cup-warming plate. Does your chosen model come with a cup-warming plate?
Controls. Are the screen and buttons well-illuminated and easy to read?
Digital reminders. If you want to get reminded to refill the water tank, double check your model has this feature as not all coffee machines do.
Finish. What is the finish of the machine like? While stainless steel machines look good when first purchased, they are particularly difficult to clean and can leave fingerprint marks all over.
---
Best rated manual coffee machine brand award breakdown
| | Total Score | Overall rating | Value for Money | Ease of cleaning | Features & functions | Performance |
| --- | --- | --- | --- | --- | --- | --- |
| Other | 8.16 | 4.41 | 4.29 | 4.41 | 4.35 | 4.41 |
| Breville | 7.91 | 4.33 | 4.29 | 4.24 | 4.16 | 4.35 |
| Smeg | 7.87 | 4.35 | 4.00 | 3.96 | 4.31 | 4.08 |
| Rocket Espresso | 7.67 | 4.08 | 4.20 | 4.16 | 4.28 | 4.32 |
| Sunbeam | 7.62 | 4.23 | 4.13 | 4.10 | 4.02 | 4.04 |
| KitchenAid | 7.56 | 4.12 | 3.97 | 4.18 | 4.09 | 4.18 |
| Delonghi | 7.47 | 4.06 | 3.92 | 4.04 | 4.04 | 4.00 |
| Kmart | 7.47 | 4.06 | 4.10 | 4.08 | 4.06 | 4.00 |
| Stirling (Aldi) | 7.24 | 4.00 | 3.79 | 4.00 | 3.83 | 4.08 |
Data: Finder Retail Brand Survey, 2020, Kantar. Metric out of 5 stars unless indicated. Methodology and more info.

Previous Retail Awards
More guides on Finder