REVEALED: Manny Mua's Lunar Beauty "Life's a Drag" palette

O-M-G! We've finally gotten the full reveal and it's better than we even expected!!
UPDATE: Okay we have been following this tale for what seems like FOREVER. We've been begging Manny MUA to show us what he has been cooking up for his brand Lunar Beauty and he has listened.
The first product coming to Lunar Beauty is the eyeshadow palette called... wait for it... LIFE'S A DRAG! This eyeshadow palette is everything we wanted and more!
The packaging is a rose gold highly metallic finish with "Life's a Drag" written in golden glitter across the front. The palette itself has Manny's eyes on the front featuring some FULL glam makeup with a holographic sheen over the top of it.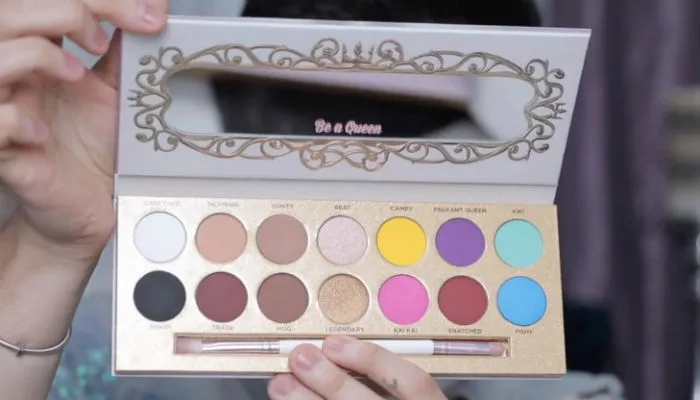 It consists of 14 absolutely stunning shades that are both full of colour as well as your staple neutrals. They're the size of a MAC eyeshadow and apparently packed with pigment. It also comes with a dual-ended brush because Manny is just good like that, you know?
"I will not come out with something that isn't good quality." On top of that, this brand is cruelty free and "technically" vegan friendly! Checking out the swatches in the video, we can definitely tell these eyeshadows are definitely going to pack a punch.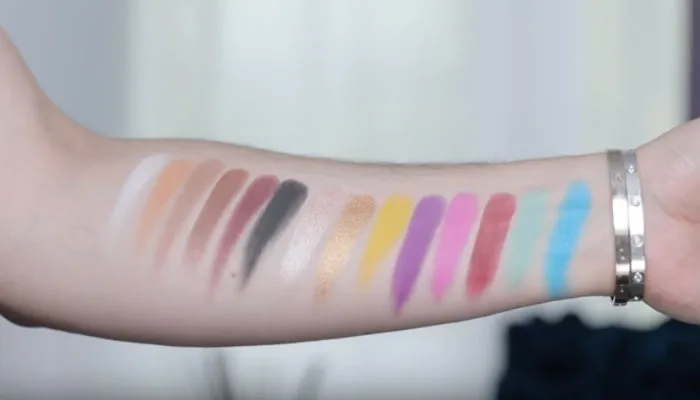 So how much does it cost?
The palette will retail for US$45 for the 14 shades and a dual-ended brush. In the grand scheme of things, we think this is a fair price point due to the high-quality nature and the Manny Mua name.
When and where can you buy it?
You can purchase this palette directly from the Lunar Beauty website, and it's available to purchase on 2 June! Luckily, the website is going to ship internationally, so we can get our hands on it too!
However, if you want to avoid nasty international shipping costs you can shop the brand from official Australian stockist Black Swallow Boutique.
---
UPDATE: The official drop date for Lunar Beauty is here and it's sooner than we expected!
The drop date for the first product from Lunar Beauty will be 2nd June. That's only one more month that we have to wait to get our hands on this brand.
Manny MUA has been teasing his upcoming beauty brand for some time now, and we will get the full reveal soon. We still don't actually know what the first product will look like, but we do know it will be an eyeshadow palette.
From the photo below, we know that it's going to have some bright colours, some neutrals and a whole lot of pigment.
Manny isn't the first beauty blogger with a makeup line, but he has definitely caused a lot of excitement with how secretive he has been about the launch. We definitely expect the launch to sell out and that date hasn't yet been confirmed, but the reveal will be 25 June. Don't worry though because we will keep you informed of any other news about the launch!
---
Prepare yourselves, people. Lunar Beauty's first product is on its way and these shades are flawless.
We had our sneaky suspicions of an eyeshadow palette in the Lunar Beauty announcement and it turns out we were right. Beauty blogger Manny MUA and founder of the brand is known for his eyeshadow looks that really go above and beyond. Therefore, this guy knows the standard when it comes to eyeshadow, making us really damn excited.
Manny posted a photo of multi-toned powder the other day in black and white pretty much confirming our suspicions. BUT, that didn't exactly mean eyeshadow, I mean, there are bronzers, highlighters, blushes and you get what I mean.

However, the Lunar Beauty Instagram page just revealed the image in colour and boy oh boy, we definitely know it's an eyeshadow now! The image features a whole lot of colour and we are now even more keen to see the entire collection... Like. Right. Now. It features a really vibrant pink, a hot red, royal blue, emerald green, bright orange/yellow and some gold shimmer mixed with a matte brown.
Now if you remember all the way back a few months ago, Manny posted an eyeshadow look on his Instagram but the details surrounding what he used for the eyeshadow were kept a secret. Therefore we think it's safe to assume it was this palette he used and now we can assess just how good these will look on. Hint: They're amazing.
So the one thing you probably desperately want to know is when you can get your hands on this bad boy! Well, we're still waiting for the full reveal of the palette itself, but Manny said the brand won't launch until early June, so we still have a bit of waiting to do!