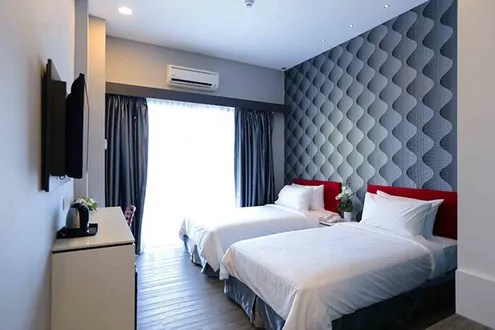 Cenang Plaza Beach Hotel
from Finder Hotels
An ideal mix of affordable, high quality and location-perfect, the Cenang Plaza Beach Hotel has built a reputation around its impeccably clean rooms and location. It might not be a waterfront property, but you'll be on the beach within minutes from leaving your room.
Star rating: 3 stars
Features: Wi-Fi, 24-hour reception, air-conditioning and 24-hour business centre.
Why we love it: We're huge fans of finding quality for money and this hotel fits it to a "t". HotelsCombined guests have rated it an 8.6/10 for its location and cleanliness. Rooms start from $56 per night.
View details