How to make your investment property cash flow positive
You can negatively gear your investment property while still getting positive cash flow. We show you how.
We're reader-supported and may be paid when you visit links to partner sites. We don't compare all products in the market, but we're working on it!
Negative gearing is one of the major draws of property investment. This tax structure allows you to deduct losses on an investment property from your income, minimising your tax liability. Investors use this strategy to offset the cost of holding a property in the hopes of eventual capital gains.
But it's possible to see positive cash flow from a property while still claiming negative gearing benefits by claiming a depreciation allowance.
How to negatively gear a cash flow positive property
The secret to seeing positive cash flow from a negatively geared property is a depreciation allowance. Depreciation is the reduction in value over time of parts of your property.
Over the years, natural wear and tear mean that parts of your property lose value. This can be both the building itself and some of the features inside it, such as appliances, carpets, drapery and blinds.
A quantity surveyor can help you set up a depreciation schedule for your property. Here is an example of how a depreciation schedule can help you see positive cash flow while remaining negatively geared.
Let's imagine you bought a new investment property with a $400,000 interest-only home loan at a rate of 4.50% per annum. You charge your tenants $400 a week for rent. Using a depreciation schedule, you claim a depreciation allowance of $2,000. This covers the depreciation of appliances, carpet and floorboards.
As you can see in the example below, your property would be negatively geared while you would end the tax year $800 ahead on a cash flow basis.
Annual rental income: $20,800 ($400 x 52)
Home loan interest repayments: $16,000
Strata costs, council charges and other fees: $4,000
Total cashflow position = +$800
Depreciation allowance: $2000
= On paper cost of $2,800.
This amount can be claimed as a tax deduction against your income tax, making the investment negatively geared. Depending on your tax rate, you'll enjoy a tax refund of between 19% and 45% of $2,800 (not including Medicare levy).
How to find a positive cashflow property investment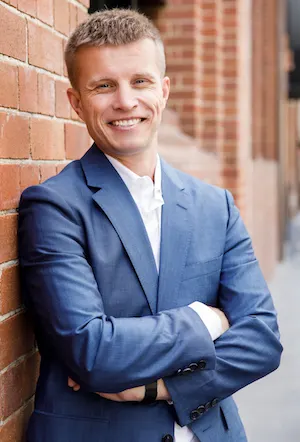 Lloyd Edge is the author of Positively Geared, which he wrote about his journey from being a teacher to achieving financial independence through property investing. He shares his insights and advice for finding a positive cashflow investment property:
Look outside the city. Regional areas are good for positive cashflow, as their yields are higher than capital cities. You still need to find areas for capital growth, so be careful not to go too regional and focus on only high rent at the expense of capital growth, as it will prevent your portfolio from growing in value.
Consider dual income properties – they can be a great form of positive cash flow. These include duplexes and houses with granny flats, where you have two sets of income coming in. Adding dual income properties to your portfolio will assist you to keep building your asset base.
Know the difference between positive cash flow and positive gearing. Gearing is a tax outcome, but true positive cash flow is having your properties cover their expenses before Be careful to check the numbers thoroughly and know whether you are buying positive cash flow or positively geared (positive after you get your tax back). If you are buying what seems positive cash flow via a gross yield, be sure to calculate the net yield (after outgoings like rates, strata etc) to see if the property has the cash flow that you initially thought it did. A lot of property investors get stung this way.
How can I compare investment property home loans?
In order to maximise your cash flow, you'll need to find the right investment property home loan. Interest on investment property home loans is tax deductible, so the interest rate you pay will have a significant impact both on your tax situation and your cash flow position. Because of this, many investors opt for interest-only home loans.
When you're comparing home loans for an investment property, you should take the following factors into account:
Interest rate. With a lower interest rate, you can benefit from increased income from your rental property, so you should carefully consider the interest rate of any home loan you're looking at. When doing so, look at the comparison rate, as this will take into account the fees you'll be paying and reflects the true cost of your loan.
Fees. Carefully review the fees of the home loan. In particular, look at the upfront costs: fees such as application, valuation and settlement charges. Also, see if the loan has any ongoing fees or fees for offset accounts or redraw facilities if you use these features.
Features. Home loans today come with a range of features which can help those looking to invest. These include 100% offset accounts, which are transaction accounts designed to help minimise the interest you pay when you leave funds in the account; interest-only options for as long as 10 years, which remove the principal component of your loan repayments to reduce payments and increase tax savings; and the ability to split your rate between fixed and variable portions, so you can have more control over the costs of your repayments.
Compare investment home loans
If you're investing in a property, chances are you've spent a lot of time carefully studying the market to find a property worthy of your time and money. This is why it's crucial to ensure your property is financed by a home loan which is low cost, while providing features you can benefit from. Start a comparison of home loans today and you may reap savings.
More guides on Finder