How Madonna's newest moisturiser is going to reinvent your skin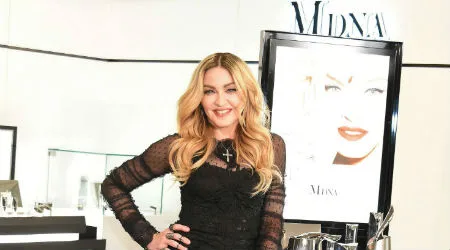 When Madonna says this moisturiser is going to reinvent your skin, you know we're going to buy it.
Not too long ago Madonna launched her skincare brand MDNA. She works with Japanese tech-skincare brand MTG and cosmetic dermatologist Dr Paul Jarrod Frank in order to create top quality products.
Now, the newest product to her skincare range is a moisturiser called the Reinvention Cream. This bad boy is the perfect product for the gal on the go or someone who is just really lazy when it comes to skincare (guilty). Essentially, this cream has the potential to completely replace your daytime moisturiser, night cream, serum and hydrating mask. Magic? Maybe.
The consistency of the moisturiser is lightweight and not too greasy, which is a tick in our books. It absorbs into the skin quickly, which makes it a perfect option to put on your face before applying makeup.

In terms of ingredients, it contains Montecatini Thermal Waters, which are rich in minerals. But, what makes the Reinvention Cream so interesting and different is that it actually contains stem cells from the resurrection plant, a desert plant that is able to survive in significantly dry environments.
Madonna explained the importance of this ingredient as "when [resurrection plants] are in its hibernation state, they're not very pretty to look at. All you have to do is add a drop of moisture to it and it opens up and reinvents itself and a flower appears from the inside". So we can kind of assume how the product got its name.
The skincare brand originally launched in 2014 in Asia. However, it was launched in the US in 2017. We're still waiting to see it in stores in Australia but you can purchase it from eBay or directly from the MDNA Skin website!
Stay tuned to @finderstyle on Facebook, Instagram and Twitter for more!