Lumia 950 and 950XL attract a stiff Australia tax
The next generation of premium Lumia phones can be yours, but you'll pay way more than in the US for the privilege.
In the smartphone space, Microsoft's Windows Phone platform has trailed in pure adoption numbers behind Apple's iOS and Google's Android operating systems, but that hasn't stopped Microsoft from releasing new devices under the Lumia brand it acquired back when it purchased Nokia's entire smartphone business. The most recent Lumia devices have been entry level to mid-range devices with price points to suit.
The Lumia 950 and 950XL represent Microsoft's latest pitch at the premium market. Here are the essential specifications for both handsets:
| Microsoft | Lumia 950 | Lumia 950XL |
| --- | --- | --- |
| Screen Size | 5.2in | 5.7in |
| Resolution | 2650x1440 | 2560x1440 |
| Display density | 564ppi | 518ppi |
| Storage | 32GB | 32GB |
| Weight | 150g | 165g |
| Processor | Qualcomm Snapdragon 808 1.8GHz | Qualcomm Snapdragon 810 2.0GHz |
| Rear Camera | 20MP | 20MP |
| Front Camera | 5MP | 5MP |
| Battery | 3000mAh | 3340mAh |
Both devices charge via USB C, making them the second set of handsets officially available on the local market to use the new standard after the Google Nexus 5X and Google Nexus 6P handsets.
Microsoft is currently accepting pre-orders on both handsets with estimated shipping stated as "by December 8th" with official pricing at $999 for the Lumia 950 and $1129 for the Lumia 950XL.
In the U.S, the Lumia 950 and 950XL sell for USD$549 and USD$649 respectively. That means we're paying a fairly stiff premium for the new Lumias. At current exchange rates and with GST factored in (bearing in mind that US list prices never list sales taxes as those vary from state to state) we should be paying around $849 for the Lumia 950 and just over $1,000 for the Lumia 950XL. What we're getting in Australia is closer to the UK list prices of £449.99 for the 950 and £529.99 for the 950XL, which equates just slightly higher than our own local RRP.
Once local carriers announce pricing and plans for the Lumia 950 and Lumia 950XL we'll update to reflect the cost if you're keen on a new Windows Phone device that way.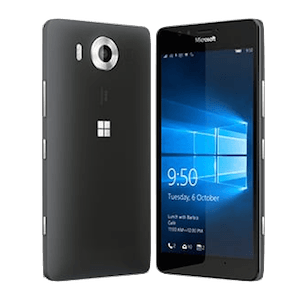 Purchase Nokia Lumia 950
from Microsoft Store
Microsoft's latest premium handset is now available for pre-order. If you're looking for a smartphone with a formidable camera, then the Lumia 950 might be for you. Take photos with the impressive 20MP camera with ZEISS optics and view them on a stunning 5.2" WQHD display.
View details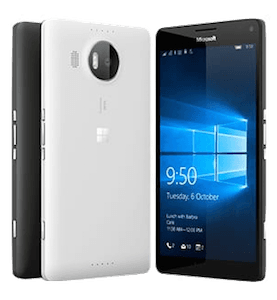 Purchase Nokia Lumia 950 XL
from Microsoft Store
Everything that the Lumia 950 boasts, including a 20MP camera, ZEISS lens and Windows 10 OS, on a crisp 5.7" display.
View details