Luggage scale buying guide: How to find the best scale for your luggage
Learn how to find the right luggage scale that helps you stay within baggage restrictions.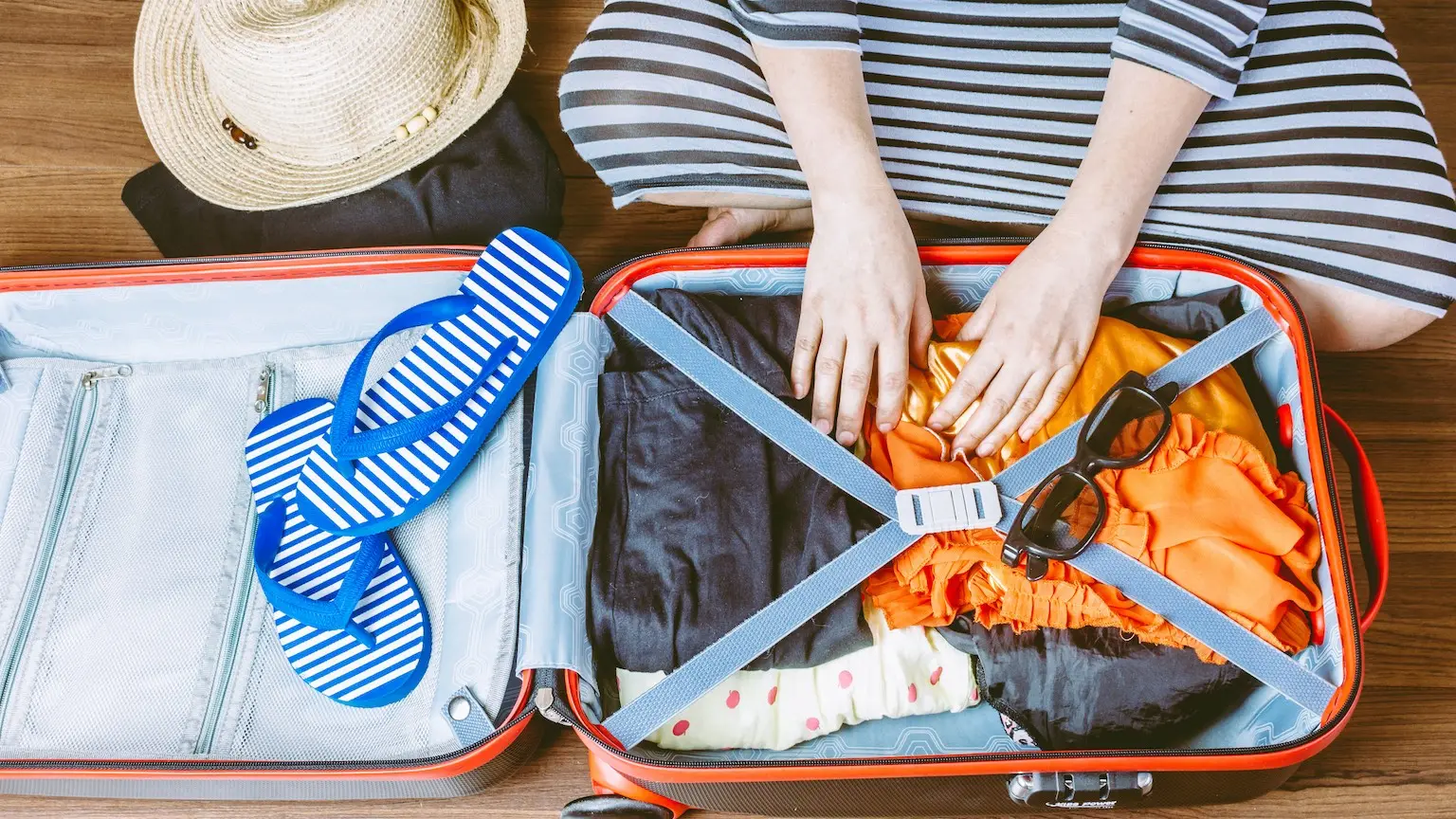 We're reader-supported and may be paid when you visit links to partner sites. We don't compare all products in the market, but we're working on it!
Key facts about luggage scale:
An accurate luggage scale can help you breeze through check-in, instead of having to pay through the nose for excess baggage.
The right luggage scale for you will depend on how you plan to use it, the luggage you'll use it on and whether you want it to be portable.
Why do I need a luggage scale?
Airlines across the world have increasingly strict weight limits on baggage. Luggage scales can be used for both checked and carry-on luggage, as well as any other bags you have laying around the house. Knowing that your luggage is within an airline's restrictions will not only give you peace of mind, but will save you money as well.
Carry-on baggage restrictions
What types are available?
Luggage scales vary in the way that you use them. The three most common types of scale are:
Strap scales. Strap scales work by connecting a strap to the handle of your luggage. It will either click or tie into place depending on the design. The top of the strap will be connected to a handle that allows you to lift and, in turn, weigh your bag. You may have to press a button to get the weight reading, although some work automatically. These are the most common form of luggage scale and are convenient to pack on travels.
Hook scales. Hook scales work in the same way as strap scales: by lifting. Use the hook to lift your luggage and get a weight reading. Hook scales are quick and easy to use and can be easily stored away.
Floor scales. Floor scales sit on the ground and don't require any hooks or straps. The advantage of floor scales is that you don't have to lift your bag for an extended length of time; simply place it on the scale. You may also happen to have a floor scale for another purpose, which you can use to weigh your luggage. The drawback of floor scales is that they are not easy to take with you on your travels. If you think you'll be doing a lot of holiday shopping, opt for a more compact hook or strap scale.
Remember:
No matter which type of scale you use, be sure to check that it reads 00.00 before you weigh your bag. This will ensure the greatest accuracy possible.
How to compare luggage scales
Entry-level luggage scales can be found for around $10. More advanced models with extra features can reach up to $50. When choosing a luggage scale, remember to consider:
Accuracy
Airlines have rigid luggage weight restrictions. If you're weighing your bag at home, you want to get an accurate reading. There are both digital and mechanical luggage scales for purchase, and most models will advertise the range they are accurate to. For example, "accurate to 50 grams". The lower the number, the better.
Ease of use
Strap and hook luggage scales require you to lift and hold your bag, at least for a few seconds. Try the handle shape to see if it is comfortable and imagine having a 20kg bag on the end of it. If you think you'll struggle to lift and hold such weight, maybe opt for a floor scale.
Display
Is the weight display easy to read? This might mean that the numbers are large, or that the reader has a backlit display. You don't want to be lifting a heavy bag and struggling to decipher the weight readout.
Maximum capacity
Most strap and hook scales advertise maximum weight loads of between 30kg and 50kg. This should be enough for travel luggage. If you're weighing a heavier bag for a different purpose, be sure to check that your scale can handle the load.
Tare
This is an additional feature that some scales offer. It allows you to weigh one bag and then add another. Scales with tare will give you the weight of each bag, as well as the combined weight.
Other ways to weigh your luggage
Dedicated luggage scales are the quickest and easiest way to weigh your bag. If for some reason you can't find one, or you desperately need a one-time weight reading, there are a couple of other tricks you can try. These include:
Going to the post office. Post offices often have reliable scales that they use to weigh parcels. If you're lucky and polite, you might be able to pop into an office and get a quick reading.
Getting to the airport early. If you're stressed that your luggage will be overweight, you might want to get to check-in early. Ask an open counter if they can quickly weigh your bag. This way you will have time to get reorganised should you find that your luggage is overweight.
Use a body scale. Stand on the scale and weigh yourself. Then stand on the scale holding your luggage. The difference between the two readouts will be how much your luggage weighs. It sounds a bit silly, but it works.
More guides on Finder