Low doc construction loans
If you're a self-employed borrower looking to build your own home, a low doc construction loan could help.
We're reader-supported and may be paid when you visit links to partner sites. We don't compare all products in the market, but we're working on it!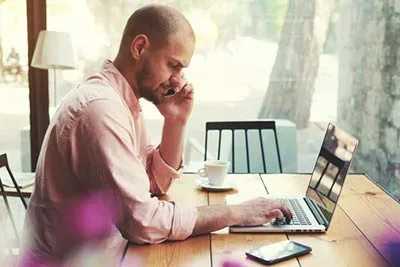 A low-doc home loan makes it easier for self-employed applicants to borrow money without providing proof of income. If you need finance to build a new home rather than buy an established property, you'll need to apply for a low doc construction loan.
What is a low doc construction loan?
A construction loan is a mortgage specifically designed to suit the needs of borrowers who need to access funds to build a new home. They can also be used to fund major home renovation projects and knockdown-rebuilds.
Unlike a regular home loan that allows you to borrow a large amount of funds straight away, when a lender offers a construction loan it will first calculate the total amount you will need to borrow in order to pay a builder to construct your house. That amount is then broken down into smaller individual payments, which are referred to as progress draws, allowing you to pay your builder in instalments.
While construction loans are available for ordinary borrowers, low doc construction loans are designed for self-employed people and others who can't provide the usual proof of income.
How to get a low doc construction loan
It's important to note that mainstream Australian lenders are getting stricter on what borrowers they'll accept when it comes to construction loans. One good option for borrowers seeking a low doc construction loan is to speak to a mortgage broker.
A broker will know which lenders may accept a borrower's application, and what requirements this will come with.
Brokers don't usually charge a fee, instead receiving a commission from the borrower's lender.
Compare more brokers in the table below
Features of low doc construction loans
Many uses. Construction loans can be tailored to suit a wide range of needs. For example, you may already own a block of land and only need to finance the construction of your home, or you may be looking to buy a house and land package from a licensed builder. Renovation projects can also be funded using a construction loan.
Minimal interest. Most construction loans are specially set up to allow you to save money on interest during the construction process. Instead, while your home is being built, you only pay interest on the progress draws you make to pay your builder. Once construction is complete and you've moved into your new home, you can then start making principal and interest repayments towards the full loan amount.
Progress draws. The funds from your low doc construction loan will be made available to you in a series of progress payments. These payments are generally made at the following six stages of construction: Preparation, Slab, Frame, Lock Up, Fit Out and Completion.
LVR requirements. As lenders classify low doc borrowers as higher-risk borrowers, low doc loans tend to attract lower LVRs (loan to valuation ratios) than ordinary loans. However, it's also worth pointing out that construction loans are often available with higher LVRs than you might be able to get from an ordinary home loan. Taking both of these factors into account, the most you will likely be able to borrow with a low doc construction loan is 80% LVR.
Offered by many lenders. You won't necessarily have to go to a big bank to get a low doc construction loan. Smaller banks, credit unions and a range of other non-bank lenders offer these types of loans.
Higher interest rates. Because of your status as a low doc borrower, many lenders only offer low doc loans with higher interest rates than for normal loans. Factor this into your calculations when working out how much you can borrow.
Higher fees. Low doc loans also tend to attract higher fees than normal loans, especially when it comes to upfront costs. Application, establishment, valuation and legal fees are typically more expensive on low doc loans.
Flexible. The lending criteria for low doc construction loans are often much more flexible than for regular loans. For example, instead of providing multiple pieces of evidence to prove your income, you may only need to supply a signed declaration confirming your income and your ability to make repayments.
Construction timeframe. Many construction loans come with a timeframe within which your home must be completed, for example 12 months.
Pros and cons of low doc construction loans
Pros
Minimal documentation required. Thanks to their relaxed lending criteria, low doc loans make it possible for self-employed borrowers to get the funding they need to build a home.
Payment flexibility. Construction loans are specially set up to allow you to keep paying your builder throughout the construction process.
Wide range of options. Low doc loans are a common option from an increasing range of lenders, giving you the freedom of choice when looking for a low doc construction loan.
Interest-only. The ability to make interest-only repayments during the construction process helps you stay in control of your finances during this stressful period.
Cons
Higher interest rates and fees. Low doc construction loans tend to attract higher interest rates and fees than other types of home loan.
How to apply for a low doc construction loan
Applying for a low doc loan is a little easier than applying for a full doc home loan. There's less paperwork to gather and providing proof of income is simpler, but you can still improve your chances of approval if you know exactly what's required upfront.
While lending criteria vary between lenders, you will typically need to supply the following in order to apply for a low doc construction loan:
Personal details. You'll need to provide your full name and contact details.
Loan amount. Specify the amount you wish to borrow for your construction loan.
The purpose of the loan. For example, will you be buying a house-and-land construction package or paying for construction only?
A signed income declaration. This will be used to determine your capacity to make repayments.
Your Australian Business Number (ABN). Lenders will use this to confirm that you are self-employed and check how long you have been self-employed for.
BAS. You will need to provide a business activity statement (BAS) or a letter from your accountant detailing your business activities.
A contract. A signed fixed price Housing Industry Association/Master Builders Association building contract will be required. This will include project specifications and costs.
Council-approved building plans. These may not be required when you first apply for a loan but may need to be supplied before you can draw down from the loan.
A copy of the builder's licence. The lender will need to be sure that you are using a licensed builder for the construction project.
Insurance. You'll need to make sure your builder has adequate insurance cover in place
Extra quotes. Quotes will need to be provided for any extra work not included in the building contract, for example driveway construction or landscape gardening
Depending on where you live, you may also be able to access a stamp duty concession or grant for new home builders from your state or territory government. Contact the revenue office in your state or territory for more details.
Tom's Low Doc Construction Loan

Tom is a freelance IT consultant who runs a computing business from his home office. He purchased a block of land five years ago and is now ready to start building his dream home. With a deposit of $60,000 saved up, Tom wants to borrow $250,000 to finance his home's construction. But because he is self-employed and his income fluctuates quite substantially from one month to the next, he's unable to qualify for a regular construction loan from his bank.
Instead, Tom decides to apply for a low doc construction loan from his bank. Thanks to his deposit, Tom can borrow up to $300,000 and he doesn't need to supply payslips or employment details as part of the loan application process. In terms of proof of income, all he has to supply is a signed income declaration, and the loan is setup so that he only has to pay interest on his progress draws during the expensive construction process.
With the finance he needs, Tom is able to oversee the construction of his dream home within six months — he then moves in and starts paying off the principal and interest on his low doc construction loan.
Traps to avoid with low doc construction loans
Just as with any other mortgage product, there are a few key traps to be wary of when taking out a low doc construction loan, including:
Borrowing too much. It's essential that you work out how much you can afford to repay before you take out a loan. Take your income, debt and other expenses into account when calculating your repayment ability.
Not reading the fine print. As mentioned above, low doc construction loans tend to feature lower LVRs, higher interest rates and higher fees than normal construction loans. It's important that you're aware of all of the costs associated with a loan before you decide whether it's right for you.
Not comparing your options. Unless you shop around for the best deal, there's no way you can be sure you're getting the right low doc construction loan for your needs. Make sure to compare the features and costs of a number of loans — for example, how big a fee will you need to pay every time you draw down on your loan amount? Can you make interest-only repayments during the construction process? Answering these questions will help you narrow your choices down to the best loan.
Not getting help. Choosing an ordinary home loan can be daunting and overwhelming, but choosing a niche product like a low doc construction loan can be even more confusing. So if you're having trouble making sense of all the lending jargon and comparing loans, ask a mortgage broker for advice tailored to your situation.
More guides on Finder
Bathroom renovations

From costs and finance options to what materials you'll need, learn about bathroom renovations in this comprehensive guide.