Loans for Hair Transplants
Thinking about a hair transplant? Take advantage of cost-effective financing options to help fund your next hair transplant.
We're reader-supported and may be paid when you visit links to partner sites. We don't compare all products in the market, but we're working on it!
If you're considering a hair transplant, you are probably aware that it can be very expensive. If you don't have the necessary funds, there are several options that can help you finance your next hair transplant.
These options include loans from traditional institutions such as banks and credit unions as well as loans from third-party lenders that specialise in financing medical procedures such as hair transplants.
Compare your personal and short-term loan options for hair transplants
Symple Loans Personal Loan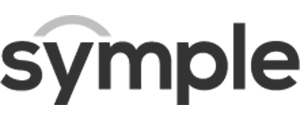 Symple Loans Personal Loan
Quick approvals
Flexible repayment options
Personalised interest rate

100% confidential application
Symple Loans Personal Loan
Get access to flexible repayment options and next-day funding with a Symple personal loan.
Interest rate: 5.75% p.a.
Comparison rate: 6.47% p.a.
Interest rate type: Variable
Establishment fee: from 0% to 5% of the loan amount
Minimum loan amount: $5,000
Maximum loan amount: $50,000
Sunshine Short Term Loans
This is a short-term loan offer with a fast and easy online application for good or bad credit borrowers. You can
apply today to get approved
for up to $2,000. Get your loan funded in 30 minutes - conditions apply.
Loan Amount: $2,000
Loan Term: 9-14 weeks
Turnaround Time: 30 minutes - conditions apply
Fees: 20% of loan amount + 4% of loan amount each month
Bad credit borrowers OK
Quick & easy Approval
Go to site
More info
How can I finance a hair transplant?
There are several ways you can finance a hair transplant. One option is to go through a traditional financial institution or third-party lender that provides traditional loans.
There are two types of loans appropriate for financing hair transplants: an unsecured personal loan and a short-term loan. For both options, you would request a loan from traditional lenders.
A third option is a loan from a standalone provider that specialises in providing medical loans for procedures such as hair transplants. Regardless of which option you choose, make a point of considering all your options.
How does a loan work to treat hair loss?
Unsecured personal loans. To apply for an unsecured personal loan through a bank or online lender, you fill out an application requesting the appropriate funds. Once the lender analyses and accepts your application, it will disburse the funds. You then make fixed repayments (usually monthly) for the term of the loan, usually anywhere from one to seven years.
Short-term loans. The application process is similar to the process for an unsecured personal loan. You request a loan amount, fill out an application and get funds disbursed to you. However, short-term loans have shorter terms, usually anywhere from three months to one year, so you'd need to pay back the loan quicker than you would with a traditional personal loan. This can mean larger repayments.
Loans from standalone providers. A number of standalone providers offer financing for procedures such as hair transplants. The terms may differ from provider to provider and options may include personal loans or other types of payment plans.
What types of hair transplants are available?
FUG (Follicular Unit Grafting). This technique involves surgeons taking a strip of skin (full of healthy donor hairs) from the back of a patient's head and then transplanting it into bald spots through tiny incisions made into the scalp.
FUE (Follicular Unit Extraction). This is a refinement of the FUG technique and is one of the most widely used hair restoration techniques in the world. FUE involves the surgeon removing healthy donor hairs one-by-one. The hairs are then transplanted into balding spots without incisions. The entire procedure leaves no visible scars, unlike with FUG.
PRP (Platelet-Rich Plasma) hair restoration. Also known as vampire hair restoration, this method involves using a patient's own blood as the source of hair restoration. PRP is what heals our wounds and forms our cells (think of the yellowish fluid forming on a scab). For hair restoration, PRP is infused into balding areas of the scalp, which then creates new cells to regrow hair naturally. Blood is initially extracted from the patient. This blood is inserted into a centrifuge machine to extract the valuable PRP which is then injected into the scalp.
Combination of techniques. More and more surgeons are using a combination of grafting techniques, such as FUE, with newer techniques in PRP, to combine the strengths of the two procedures. While a combination of techniques may get the best results, they're certainly more expensive.
How much does a hair transplant cost?
The cost of a hair transplant varies widely depending on several factors such as the unique goals of each patient, the particular area treated, the treatment or combination of treatments used and the bio-makeup of each patient.
For FUE, price is largely determined by the number of grafts you undergo. The price per graft can range anywhere from $4 to $14 per graft and the number of grafts needed for a routine hair transplantation can also vary widely, but ranges anywhere from a few hundred grafts for small bald patches to several thousand.
Besides FUE, there are other procedures like PRP, or even a combination of techniques. Therefore, the total cost can cost anywhere from $1,000 to $30,000 or more.
How to compare your financing options
Take the following factors into consideration when comparing your options:
Interest rate. Look for a competitive interest rate on your loan and make sure you're aware of the difference between a fixed and variable interest rate. For variable rates, make sure you're able to afford repayments if the rate happens to spike upwards during the life of your loan.
Fees and charges. Make sure you're aware of the fees charged by your lender. These include one-off fees like application fees and early repayment penalties. They also may include on-going fees such as monthly service charges.
Comparison rate. The comparison rate is useful because it takes into account both the interest rate and fees for each option. This means you're better able to compare options across lenders and products, helping you make a better decision.
Minimum loan amount. Pay attention to the minimum loan amount for each lender and make sure whatever option you're considering provides the correct amount you need to finance your hair transplant.
Repayments. Your lender will stipulate fixed repayments (eg, monthly) according to the loan term (the life of the loan).Make sure you're able to make the required repayments and check to see if your lender provides any type of repayment flexibility.
Secured vs. unsecured. Your lender may require collateral, such as home or business equity, to secure your loan. If so, keep in mind that if you ever fail to make repayments and go into default, your lender has the right to seize the assets you've provided as security.
What to consider before you apply
Falling into a debt trap. It can be very easy to find yourself with too much debt so make sure you take into full consideration the repayments you have to make on your loan along with any other loans or credit you've already taken out.
Applying too many times. When you're badly in need of funds, you may start applying to a number of different lenders within a short period of time, not knowing that lenders can actually see the number of times you have applied for a loan. This is considered irresponsible borrowing so make sure to avoid doing this at all costs.
Have more questions about hair transplant finance?
Picture: Shutterstock
More guides on Finder