How to watch World Rugby Sevens Series live
The World Rugby Sevens calendar has kicked off. Here's how to watch all tour events live.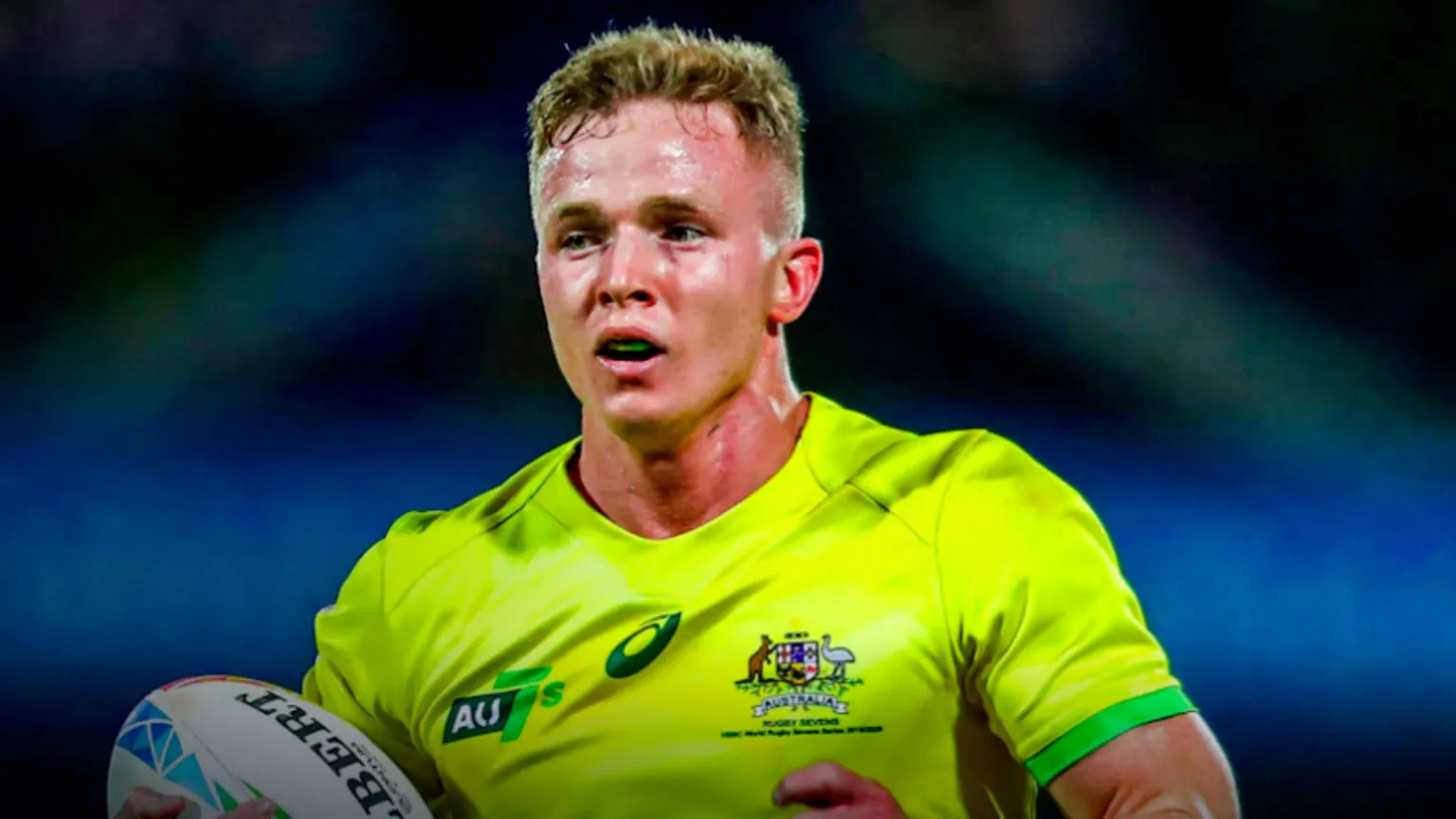 We're reader-supported and may be paid when you visit links to partner sites. We don't compare all products in the market, but we're working on it!
Update: Both the Hong Kong and Singapore legs of the World Rugby Sevens have been postponed due to coronavirus.
The fast-paced World Rugby Sevens tour has just begun the start of its calendar year. There'll be even more attention on this year's competition as teams tune up for the 2020 Olympics.
What makes the World Rugby Sevens so entertaining is the free-flowing attacking style makes it unpredictable. At the last Olympics Fiji's men's team won gold, the country's only ever Olympic medal. Fiji were also crowned the winner of last year's World Rugby Sevens men's tour.
The men's and women's tournaments predominantly run at the same time.
When it comes to how to watch each event things aren't as easy. Fox Sports will broadcast every stop of the World Rugby Sevens Series tour, but is unable to confirm if every single game will be live.
This mainly seems to be a case of ongoing contract discussions and we expect for it to get across the line soon. Last weekend's event in Dubai saw every single game live across Kayo Sports and Foxtel.
Live stream rugby sevens on Kayo: Start your 14-day FREE trial now
Watch World Rugby Sevens on Kayo Sports
Kayo has coverage of over 50 sports. That also doesn't include the multiple formats of a single sport. So while Kayo has rugby union, it also includes the World Rugby Seven Series, Super Rugby and the Rugby World Cup, just to name a few.
Kayo Sports' other major strength is its special viewing features. SplitView (watch four sports at once), Interactive Stats, No Spoilers, Kayo Minis and a Key Moments Timeline allow you to enhance your viewing experience whether you watch live or on demand.
A subscription to Kayo Sports starts at $25 per month. Otherwise there's also the Premium subscription which costs $35 monthly. The only difference between the two packages is that the latter allows you to watch from a third device simultaneously.
Luckily there's a 14-day free trial on offer for new customers. You do have to enter your card details when signing up, but won't be charged until the trial ends.
You can watch Kayo from a load of devices too. Stream via PCs, Mac, iOS and Android devices, Apple TV, Telstra TV, Android TV, Chromecast, AirPlay and Samsung TV (2018 or later). If you're after more information check out our Kayo review.
Store
Discount

Kayo Sports

Stream Kayo Sports for 14 days FREE and no lock-in contract

Take Kayo Sports' Basic or Premium plan for a spin and stream new sports content daily plus 15,000+ hours of on-demand archives.

Last verified
Watch World Rugby Sevens on Foxtel IQ
Existing Foxtel customers can add on the Sports HD channels for $25/month. New customers on the other hand don't have it as simple. It's impossible to just subscribe to the sports content, you must also have the base Foxtel Plus subscription which costs $49 monthly.
Now that Game of Thrones is done and dusted, you might have less desire to sign up just for the drama channels. All Foxtel IQ subscribers get access to both the loyalty program and Foxtel GO.
You may also be able to find a Foxtel iQ deal that'll cut down on the $74 monthly bill.
Stream World Rugby Sevens on Foxtel Now
Foxtel Now works mostly the same way as IQ, but over the Internet instead. The maximum streaming capability is also HD and not 4K like iQ. Still it's a cheaper alternative to get a mix of sport and drama from Foxtel.
You must again have the base Essentials pack for $25/month. The Sport pack is also a further $29/month. While cheaper than IQ, you're still staring at $54 per month and double the price of a base Kayo subscription.
All subscribers will have access to Foxtel GO. You can also stream from the Foxtel Now box, iOS and Android devices, Telstra TV, Android TV, PS4, Xbox One and Samsung and LG Smart TVs. Otherwise watch via the website on PC or Mac. It's also compatible with Chromecast and AirPlay.
Get to know
Kayo

with our guides
How does the World Rugby Sevens work?
As the name suggests there are only seven players on each team. Matches have two seven-minute halves.
Which teams competes in the World Rugby Sevens?
On the men's tour there are 15 core countries involved, with 1 more team added each round. They're split into four different pools of four. While the women have three pools, but with only four teams in each.
World Rugby Sevens schedule
| Event | Date |
| --- | --- |
| Rugby 7s Glendale, USA (women only) | 5–6 October 2019 |
| Rugby 7s Dubai, UAE | 5–7 December 2019 |
| Rugby 7s Cape Town, South Africa | 13–15 December 2019 |
| Rugby 7s Hamilton, New Zealand | 25-26 January 2020 |
| Rugby 7s Sydney, Australia | 1–2 February 2020 |
| Rugby 7s LA, USA (men only) | 29 February to 1 March 2020 |
| Rugby 7s Vancouver, Canada (men only) | 7–8 March 2020 |
| Rugby 7s Hong Kong* | 3–5 April 2020 |
| Rugby 7s Singapore (men only)* | 11–12 April 2020 |
| Rugby 7s Langford, Canada (women only) | 2–3 May 2020 |
| Rugby 7s London, England (men only) | 23–24 May 2020 |
| Rugby 7s Paris, France | 30–31 May 2020 |
*Events marked with an asterisk have been postponed due to Coronavirus.
Image source: Kayo Sports website
Latest streaming headlines
More guides on Finder