How to watch the 2019 Rugby Championship online: Australia vs Argentina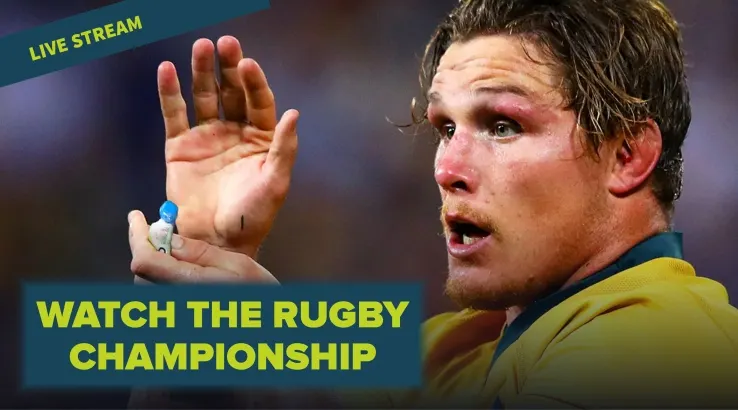 Follow the Wallabies as they go head-to-head with the All Blacks, the Pumas and the Springboks with a 2019 Rugby Championship live stream.
This year marks the eighth edition of The Rugby Championship, the annual international rugby union competition contested between Australia, Argentina, New Zealand and South Africa. Prior to Argentina joining in 2012, the tournament was known as the Tri Nations.
In 2019, the championship will be cut short due to the quick approach of the Rugby World Cup, which debuts in September. Instead of the full home-and-away schedule, each team will play a single fixture against the rest of the squads.
The All Blacks are the three-time back-to-back defending champions, but the Wallabies are expected to enter the contest in form after some aggressive changes to the squad. Plus, due to the tournament being shortened, the winner could easily spring from any of the four contenders.
Live stream all national and international rugby on Kayo; start your 14-day trial now
When does The Rugby Championship start?
The first fixture of The Rugby Championship will take place in the early hours of Sunday, 21 July, when Australia takes on South Africa in Johannesburg. You can tune in from 1:05am (AEST). Australia hasn't won on the famed Ellis Park since 1963, so fans should be keeping their fingers crossed for a breakthrough victory. There will be six games in total, with the final one scheduled for 11 August. See the full schedule at the bottom of this article.
If staying up late into the night isn't your thing, Kayo Sports offers mini versions of the game, highlights packages and a full game replay on demand the following day. There is more on Kayo Sports below.
Watch The Rugby Championship on free-to-air TV with Network Ten
Wondering if you can watch The Rugby Championship on free-to-air? You're in luck. Network Ten will broadcast the three Wallabies games, so you can keep up with Australia's performance during the tournament. If you want to be able to see all games, replays or jazz up the viewing features, you'll need to expand your entertainment horizons.
Live stream Australia vs Argentina in The Rugby Championship with Kayo Sports
Kayo Sports offers access to over 50 sports from all over the world and will stream all fixtures of the 2019 Rugby Championship. A Basic subscription for the streaming service will cost you $25 a month and let you watch on two streams at the same time. Or, you can get a Premium subscription for $35 a month. This one supports three simultaneous streams. Either way, you'll be able to access Kayo Sports' entire library of content, no strings attached. There are no contracts involved, so you can cancel anytime.
Besides the generous content library, Kayo Sports also boasts some exciting features. SplitView lets you watch up to four channels on the same screen at once, while Key Moments allows you to jump straight to exciting moments from any game. If you're short on time, you can enjoy a Kayo Mini, a condensed version of a game that only includes the best bits in less than 20 minutes. The platform also has a built-in No Spoilers setting, so scores will be kept under lock and key when you're running late, at least until you're finally ready to hit play.
There's also interactive stats, gameday hub pages, a great Netflix-style user-interface and more – check out our full review for details. Thankfully, Kayo Sports offers a 14-day free trial for new clients so you can watch the whole Rugby Championship for free. The service is compatible with PCs/Macs, smartphones and tablets, and on TVs via Android TV, Apple TV, Telstra TV or ChromeCast.
Get to know
Kayo

with our guides
Watch The Rugby Championship on TV with Foxtel IQ
All the games from The Rugby Championship will be broadcast on Fox Sports, so you can watch on TV as long as you have a Foxtel subscription with the Sports Pack. You can generally add Sports to your subscription for an extra $29 a month, but the pay TV provider is constantly running special promotions, so you should keep an eye on the Foxtel IQ deals page to see if you're able to score a discount. There's a great one running until 22 July, for example.
The Foxtel Sports Pack opens you up to an entire world of sports available live and on demand, similar to Kayo Sports. Plus, you get the shiny iQ4 box, which enables you to watch content in 4K, as well as record live TV at the touch of a button. If you can't watch The Rugby Championship on television, you can stream matches to your laptop or mobile device with Foxtel Go; the app that comes free with your Foxtel subscription.
Live stream Australia vs Argentina in The Rugby Championship with Foxtel Now
If you want to enjoy Foxtel programming but don't want to deal with the hassle of getting a pay TV subscription, a convenient alternative is Foxtel Now. The streaming platform gives you access to Foxtel channels live and lets you watch content on-demand, all via the Internet. There are no lock-in contracts and new clients can enjoy a 10-day free trial to test everything the platform has to offer.
To stream The Rugby Championship you will need the Sports channel pack, priced at $29 a month. However, this is a Premium package, so you also need to subscribe to the Essentials pack to gain access to it. Essentials offers Lifestyle and Pop channels for $25 a month, bringing the total minimum cost of a subscription with Sports at $54 a month. So it's more than Kayo and you don't get the unique sports-viewing features, but you do get non-sports content.
Foxtel Now is compatible with PCs/Macs, smartphones and tablets, Chromecast/Airplay, PS4, Sony Android TVs, Telstra TV and the Foxtel Now box.
The 2019 Rugby Championship schedule
The next best thing to being there is watching live, so mark your calendars. Here's the complete schedule of the fixtures included in the 2019 Rugby Championship.
| Game | Date | Kick-off time (AEST) | Venue | Where to watch |
| --- | --- | --- | --- | --- |
| South Africa v Australia | Sunday, 21 July | 1:05am | Ellis Park, Johannesburg | Kayo Sports, Foxtel, Network 10 |
| Argentina v New Zealand | Sunday, 21 July | 4:05am | Estadio José Amalfitani, Buenos Aires | Kayo Sports, Foxtel |
| New Zealand v South Africa | Saturday, 27 July | 5:35pm | Westpac Stadium, Wellington | Kayo Sports, Foxtel |
| Australia v Argentina | Saturday, 27 July | 7:45pm | Suncorp Stadium, Brisbane | Kayo Sports, Foxtel, Network 10 |
| Australia v New Zealand | Saturday, 10 August | 7:45pm | Optus Stadium, Perth | Kayo Sports, Foxtel, Network 10 |
| Argentina v South Africa | Sunday, 11 August | 5:40am | Estadio Padre Ernesto Martearena, Salta | Kayo Sports, Foxtel |
Image: Kayo Sports website