How to watch the 2019 AFL Grand Final overseas

GWS and Richmond meet in the 2019 AFL Grand Final on Saturday 28 September. Finder has a full match preview and details on how you can watch from overseas.
Richmond Tigers and Greater Western Sydney will meet in 2019's AFL Grand Final. Before a ball was even kicked this year nobody had these two clubs penciled in to meet in the Grand Final. But 26 weeks later and it's one of either Richmond or GWS who will win the flag.
The 2019 AFL season has been an absolute roller-coaster with some teams shocking everyone with success and others disappointing more than a cold parma. You can relive the season by watching games on demand with Watch AFL if you're overseas.
How to stream the AFL Grand Final from overseas
Due to Channel 7 holding exclusive broadcast rights of the AFL Grand Final, there's really no other way round streaming the game from overseas except with a Watch AFL Grand Final pass.
Option 1: Watch Richmond vs GWS with Watch AFL Grand Final pass (recommended)
A subscription for a Grand Final Pass is $40 and provides access to Watch AFL until 9 October. The PPV style pass will give you access to the FOX FOOTY channel for all the post-Grand Final and season wrap-up.
Watch AFL is also very user-friendly and has a range of compatibility options. You can watch on your laptop via the Watch AFL website, or there's an app you can download to your phone. Best of all it's compatible with Google Chromecast and Apple TV, so you can stream direct to the big screen.
This is a really cheap option if you have a small group together outside of Australia to watch the game. It's a neat way to have a watch party and feel like you're at home with everyone cheering on.
To find out about other Watch AFL subscription packages that let you watch footy all year around, have a look at our how to stream AFL guide.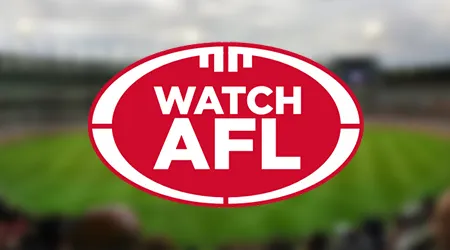 Travelling abroad? Watch the entire AFL season live
from Watch AFL
If you're out of the country, streaming Aussie Rules football can be a bit of a pain. For those travelling the globe, there's Watch AFL.
View details
Option 2: Stream AFL Grand Final via VPN
VPNs are a unique way of accessing content from different countries but aren't always dependable. You could use a VPN to access the Channel Seven's 7 Live service, but we would advise against it. This is as broadcasters have begun to crack down on this behaviour as it violates the terms of service.
How to watch AFL Grand Final online for free overseas
If you're desperate to get a hold of the AFL from outside of Australia then you've probably already tried to research who holds Australia's sporting broadcast rights. Sure you can find a dodgy illegal website to stream the game but then you're relying on not receiving a dodgy virus or a poor quality and unreliable stream.
Sometimes you will get lucky and the local TV provider will have the rights to the game but that's a long shot. Take a look at the AFL website to see which countries broadcast the AFL.
Alternatively depending on where you are in the world you can potentially track down a pub or sports bar that's showing the game. Who knows you might even find some fellow travellers who are there to watch the game too, creating a great atmosphere. While there's probably no admission fee to watch at a bar, once you add in the likely cost of food, drinks and tips things add up.
If your budget doesn't allow you to buy drinks all day, why not host your own viewing party? First you need to meet some people who want to watch too. Next everyone chips in for a Watch AFL Grand Final pass. Then finally, you can stream the match live and drink for cheaper at your own venue. Not bad if you ask us, maybe you stumble across some Australian beers or foods too.
AFL Grand Final details
As per usual the match will be played at the Melbourne Cricket Ground. Richmond Tigers vs GWS Giants is scheduled for 28 September at 2:30pm (AEST). The last two Grand Finals have drawn crowds of 100,000 plus, so expect a similar attendance and a fever pitch atmosphere.
The AFL Grand Final is able to be streamed from overseas with a Watch AFL subscription. Watch AFL is the only official Australian licensed product that gives access to all AFL matches, AFLW and AFLX from overseas. You can sign up for Watch AFL here.
In Australia the match is live and exclusive to the Seven network, so check local guides for broadcast information.
Pre-match entertainment
The footy won't be the only thing people will have their eyes on on Saturday. The AFL has locked in some absolute blockbuster All-Australian pre-match entertainment. Renowned singer-songwriter and ARIA Hall of Famer Paul Kelly is the headline act.
Kelly's joined by Tones & I (the singer of chart topper Dance Monkey), Dean Lewis and Australian music icon John Williamson. Mike Cazaly will be on hand too, to perform Aussie Rules anthem Up There Cazaly.
Conrad Sewell performed at the Brownlow Medal ceremony the other night and will sing the national anthem.
Half-time entertainment
The annual 100m sprint is held at half-time. It's contested by AFL players and two teenage Aussie rules players who qualified via various lead-up tournaments.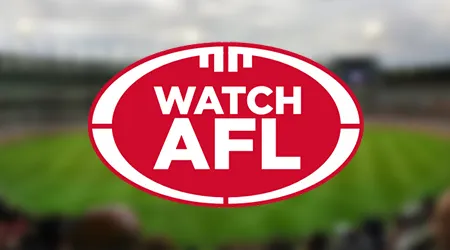 Travelling abroad? Watch the entire AFL season live
from Watch AFL
If you're out of the country, streaming Aussie Rules football can be a bit of a pain. For those travelling the globe, there's Watch AFL.
View details
Match preview
Richmond storm into Saturday's match on the back of 11 straight victories including a win over GWS during that streak. The Tigers flexed their muscles against Geelong, dispatching of the Cats to make the Grand Final.
The Giants stumbled into the finals on the back of successive heavy defeats, though once the semi-finals started GWS has hung tough, with a narrow victory first up over Brisbane and then another against Collingwood last week at the MCG.
Much of Richmond's game plan is built on blowing teams off the park with a blistering attack. This has been successful for the Tigers throughout the finals. GWS though are a very physical side and exhibit a tough-as-nails approach which has been perfect so far.
Richmond Tigers players to watch: Dustin Martin, Tom Lynch and Bachar Houli
Dustin Martin is the 2017 Brownlow and Norm Smith medallist and is Richmond's biggest superstar. "Dusty" has hit top form during the finals after a slow start to the season. As one of the league's best players he has the ability to influence the result just with his individual play.
The Tigers halfback is sizzling right now and might even be in career best form. Houli leads Richmond in effective disposals, it'll be critical he can control possession and clear the footy out of the ruck.
Tom Lynch is in his first season with Richmond and is the side's leading goal kicker by a big margin. Lynch has to be on his game challenging the defender Phil Davis making him work hard to stop his goal-kicking prowess.
GWS Giants players to watch Jeremy Cameron, Lachie Whitfield and Toby Greene
Jeremy Cameron will be the name that's stressed in Richmond's game notes, having booted 10 goals from 2 matches against them this year. In fact he's the leading goalscorer of the entire AFL. Cameron also sports elite averages in marks, disposals and kicks rate.
Much was made of Greene's suspension last week for an eye gouge, but instead this Saturday all eyes will be on him. Greene is sure to play the role of villain and hear a chorus of boos from a majority Tigers crowd. An extremely talented player, it's imperative he keeps his cool and doesn't let his emotions overcome him negatively.
How's this for a storyline? Lachie Whitfield was hospitalised last week with a burst appendix. Whitfield has now miraculously recovered in time to play in a maiden Grand Final. The star midfielder can do a bit of everything and is a huge inclusion.
Key stats
The Tigers have won 11 flags and last won a premiership in 2017, while the Giants are a young club playing in an inaugural Grand Final.
GWS are first in uncontested possessions and second in contested possessions. Richmond are 12th and 16th respectively.
Richmond are number 1 in the league for scores from turnovers, the Giants are only 18th.
GWS haven't lost when outscoring opponents from turnovers.
Richmond are undefeated when winning the third quarter and only 3-7 when losing in that period.
Giants vice-captain Stephen Coniglio ruled himself out with injury this week.
Richmond's Marlion Pickett will become the first player in 67 years to debut in an AFL Grand Final.
History
Both sides have met on 12 occasions where Richmond has the better overall record with eight wins, though GWS have won four of the last seven match-ups. The two clubs have shared the chocolates this season with one win apiece.
AFL Grand Final squads
Prediction
Winner: Greater Western Sydney Giants by 9 points
Norm Smith Medallist: Lachie Whitfield
Image Source: Fox Sports