How to watch the Daytona 500 live in Australia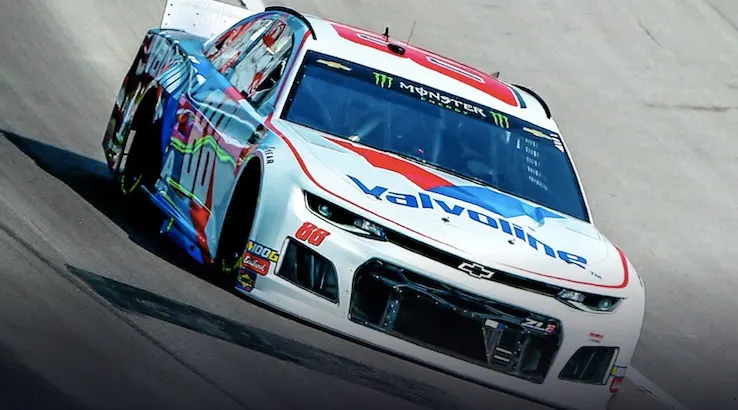 Start your engines! One of the most iconic phrases in sport will ring out once again at the Daytona 500. This is how you can watch live in Australia.
Kyle Busch of the Joe Gibbs Racing team is the overall defending NASCAR Cup series champion. Denny Hemlin, another member of the Gibbs team, is the reigning Daytona 500 winner and will line up again in his Toyota.
In his final season, 7-time NASCAR series champion Jimmie Johnson will aim for his 3rd chequered flag at Daytona and first since 2013.
When is the Daytona 500?
This year's Daytona 500 gets underway at 6:30am AEDT on Monday 17 February.
How to watch the Daytona 500
Since Fox Sports ended its association with NASCAR in early 2019, your only option for viewing the series in Australia live is streaming service NASCAR Trackpass. You can see our comprehensive guide to NASCAR Trackpass here.
NASCAR Trackpass is available to watch via internet browsers or via an app on iOS and Android devices. While there is an iOS app, there's no app available on Apple TV.
While there is a free trial available for Trackpass it doesn't disclose how long this lasts. After the free trial you can continue on for either an annual fee of US$125 or pay US$15 per month.
Can I watch the Daytona 500 any other way in Australia?
In a word, no. But if you are looking for motorsport, that is one of more than 50 sports you can access on Kayo Sports. It is showing NASCAR race highlights between June and November. Kayo also broadcasts MotoGP, V8 Supercars, the World Rally Championship and much more.
Kayo currently has a 14-day free trial for you to check it out. If you then decide to sign up, a Basic subscription costs $25/month and gives you access to 2 screens or devices. The Premium option is $10 more per month and gives you 3 screens.
How many laps is the Daytona 500?
The Daytona track is 2.5 miles long (4km) and it requires 200 laps to complete the 500 miles, which equates to just over 800km.
Who will win the 2020 Daytona 500?
NASCAR races are incredibly hard to pick. There are so many variables that can mean a driver can lead almost the entire race and still not take the chequered flag.
But what the heck, we'll give it a shot. We'll opt for former NASCAR Cup series champion Brad Keselowski in his Team Penske Ford to finally win his first Daytona 500.
Image source: Kayo Sports website
Latest sports streaming news