Little known ways to earn Qantas Points through property
From the property you buy to the home loan you use to borrow money, there are plenty of ways that home buyers and investors can earn Qantas Frequent Flyer Points (FF) on their property.
We're committed to our readers and editorial independence. We don't compare all products in the market and may receive compensation when we refer you to our partners, but this does not influence our opinions or reviews. Learn more about Finder .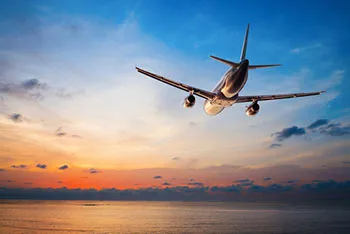 Regardless of whether you're buying your first home or adding an investment property to your portfolio, buying a property is a big financial decision and there's a raft of decisions that will have a bearing on your financial future.
If you're a member of the Qantas Frequent Flyer program, you could make your property purchase work harder for you and earn Qantas Points along the way. There are several deals offered by property developers, lenders and real estate agents to help you earn extra Qantas Points from your property, so let's take a look at some of the offers available.
Home loans
Qantas has two lending partners that offer home loans which allow you to add to your Qantas Points balance: Macquarie and Qantas Credit Union. The Macquarie Bank Flyer range of loans offers competitive rates and allows you to earn Qantas Points every month during the life of your loan.
The loans offer:
10,000 Qantas Points for every $100,000 drawn down at settlement.
1,000 Qantas Points each month for the life of your loan, as long as your outstanding loan balance is at least $150,000.
25,000 bonus Qantas Points on the third and fifth anniversaries of your loan, calculated from the day of settlement, as long as the outstanding loan balance is at least $150,000.
So if you take out a $500,000 loan, within five years you could have earned 160,000 Qantas Points.
Meanwhile, Qantas Credit Union offers the Qantas Points Home Loan. With a competitive interest rate and no annual fee, this loan allows you to earn 150 Qantas Points for every $1,000 remaining on your loan balance per annum.
Property purchase
Qantas has formed a partnership with LK Property Group to allow Frequent Flyer members to earn Qantas Points on off-the-plan apartment purchases. If you purchase an eligible property through an accredited agent of LK Property Group, you earn 1 Qantas point for every dollar you spend, including paying a deposit and paying off the remaining balance. For example, if you purchase a unit priced at $440,000, you will earn 440,000 Qantas Points.
However, there are several risks involved when buying a property off the plan, the most notable being that you don't get to see the actual property before you purchase it. You also run the risk of paying too much for a property, so check out the pros and cons of buying off the plan.
Property management
If you own an investment property and you're looking for a property manager to find tenants, organise repair and maintenance jobs and more, you can choose an LJ Hooker property manager and earn extra Qantas Points. When you appoint an LJ Hooker property manager to look after your investment property, you will earn 10,000 Qantas Frequent Flyer Points.
This offer is made once only per property and is based on a management agreement of at least 12 months. The property in question must be leased to a tenant but it must not already be managed by LJ Hooker.
Selling your property
As part of Qantas' partnership with LJ Hooker, you can also earn Qantas Points when selling your home. When you appoint an LJ Hooker real estate agent to sell your property, you can earn 20,000 Qantas Points.
The deal applies to residential, commercial and industrial properties in Australia and New Zealand, while the points allocation occurs once only per property. You must exclusively use an LJ Hooker real estate agent to list and sell your property, with the points transferred to your account following the successful settlement of the property.
How much are Qantas Points worth?
To give you an idea of how much the Qantas Points you earn are worth, a return economy flight from Sydney to London's Heathrow Airport will set you back 120,000 Points. The same journey but in first class will set you back 192,000 Points.
When shopping online at the Qantas Store, a $50 Woolworths WISH eGift Card is available for 8,460 Points, while a $50 Myer Digital Gift Card costs 8,300 Points.
You can find out more information about how much 1 Qantas Frequent Flyer Point is worth in our guide.
What can I redeem Qantas Points for?
Qantas Frequent Flyer points can be redeemed for a huge range of products and services, including:
Flights. Qantas Points can be used to purchase flight tickets and upgrades with Qantas, Jetstar and other partner airlines.
Accommodation. Use your Qantas Points to book a room at more than 100,000 hotels and accommodation options around the world.
Holiday packages. Use your Frequent Flyer Points to pay for a package holiday from Qantas.
Qantas Store. Shop for a huge range of products in the following categories: Electrical; Travel and Luggage; Home and Garden; Fitness, Outdoor and Insurance; Beauty and Fashion; Baby and Kids; and Vouchers and Charities.
Qantas epiQure. Shop a huge selection of wine and gourmet food experiences or sign up for a Wine Plan subscription.
Family transfers. Another option is to transfer your Qantas Points to family members who are also Frequent Flyer members. You can transfer between 5,000 and 100,000 Points each year.
Travel insurance. Choose from Qantas Insurance's selection of travel insurance policies.
Auto Rewards. Enjoy the convenience of having your Qantas Points automatically converted to Woolworths WISH eGift cards that are sent to your email inbox up to four times a year.
Find out more about the Qantas Frequent Flyer program.
What to be wary of when earning Qantas Points on a property
The main problem to avoid when earning Qantas Points on a property is letting the lure of extra frequent flyer points persuade you to make the wrong decision. While Qantas Points can be useful and can be redeemed for a huge range of products and services, you shouldn't let any offer of Qantas Points have an undue influence over your choice of property, home loan, or any other important financial decision.
If you make this mistake, you could end up buying a property that's a bad investment or that's not suitable for you. Alternatively, you could end up with a home loan that you will struggle to repay, or with a property manager who may not have the best contacts in your local area.
With this in mind, it's vital that you compare a range of products to ensure that you make the right financial decisions, whether they come with additional Qantas Points attached or not.
More guides on Finder