Complete list of NFL teams and Australian NFL players 2019
The 100th season for America's favourite sport is set to be a humdinger – here are the 32 NFL teams competing for the 2019-20 NFL title.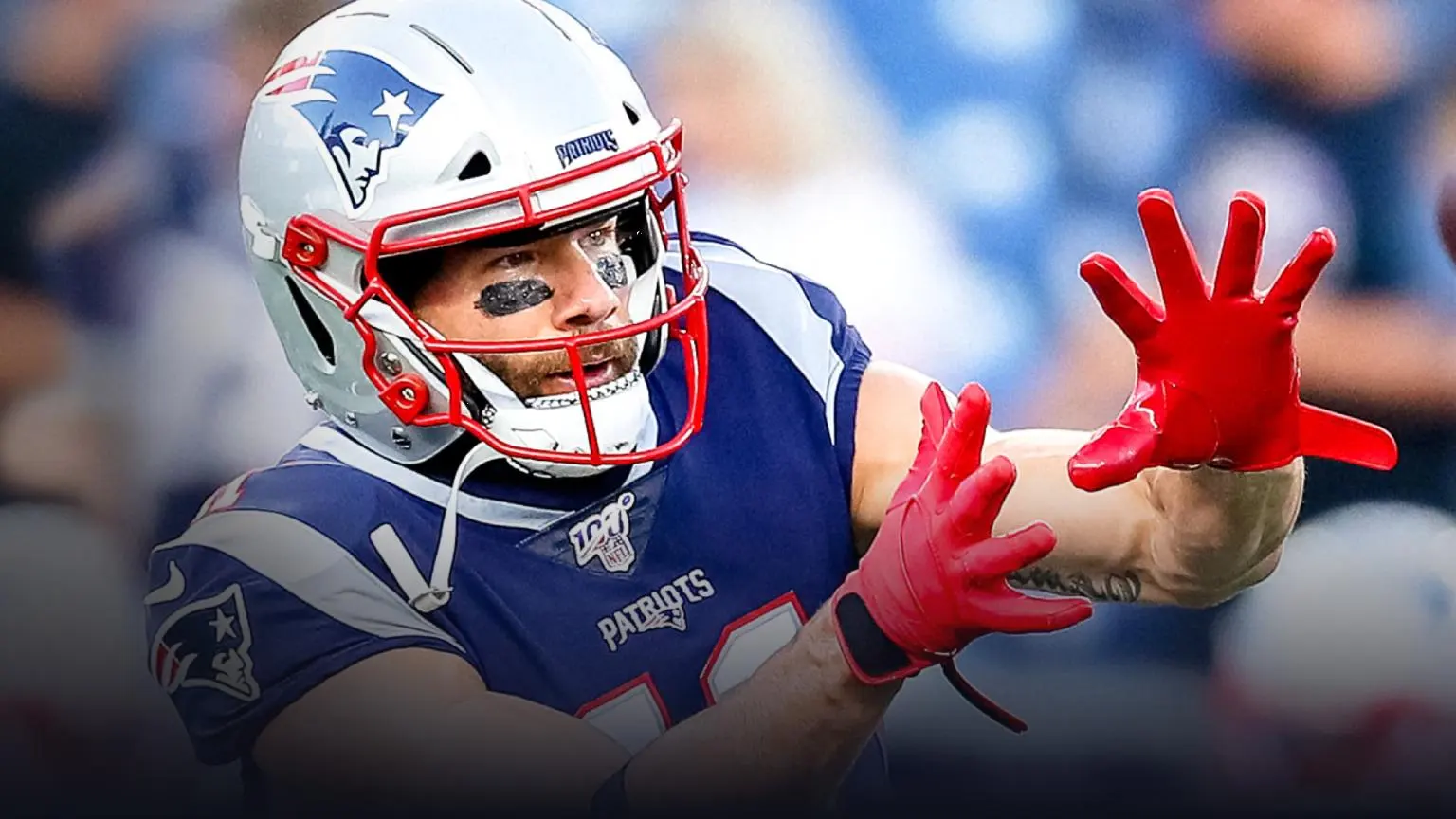 The National Football League is a professional American football league, also known as gridiron, made up of 32 NFL teams. This system has been officially known as the Super Bowl era since 1970. Before then, multiple competitions existed, until it was decided to merge them into one.
Now teams are split into two conferences, the NFC (National Football Conference) and the AFC (American Football Conference). Existing inside these conferences are also divisions. Last year saw legendary quarterback Tom Brady, seemingly ageless at 42, lead the New England Patriots to victory over the Los Angeles Rams in Super Bowl LIII. It was the franchise's 6th League championship this century. The Patriots are expected to be one of the top NFL teams again in season 2019.
The NFL regular season runs for 17 weeks from September to December, where each team plays 16 games and each of the NFL teams has 1 bye. Today, the NFL boasts the highest average attendance of all sports worldwide, plus the Super Bowl is one of the most watched events on television every year globally.
Store
Discount

Kayo Sports

Stream Kayo Sports for 14 days FREE and no lock-in contract

Take Kayo Sports' Basic or Premium plan for a spin and stream new sports content daily plus 15,000+ hours of on-demand archives.

Last verified
NFL teams key player movements season 2019
This offseason has seen plenty of big name players change teams such as Antonio Brown, Odell Beckham Jr., Jadeveon Clowney, Le'Veon Bell, Joe Flacco and Kevin Zeitler, just to name a few. It has fans buzzing for kick-off, at 10.15am on 6 September (AEST).
Then there are rookies who were drafted into the league. Some will be expected to play straight away, including Kyler Murray, Josh Jacobs and N'Keal Harry.
There are a variety of options for how can you make sure you see every touchdown and big hit this year. Australians now have multiple ways to get American football on their devices. We have made it easy and created a complete breakdown of all your viewing options.
Which NFL team does Valentine Holmes play for in the USA?
Valentine Holmes has been picked up on the practice squad for the New York Jets, but has not made the run-on team. He is still a long way off getting a run, but it remains a possibility. There have been rumours that Valentine Holmes may return to the NRL, with a number of clubs keen to grab his signature. But as of the time of writing, Valentine Holmes is going to dig in his heels at the New York Jets and continue with his NFL dream.
Live stream NFL on Kayo: start your 14-day FREE trial now
List of NFL teams season 2019
| Team | Home stadium | NFL titles | Conference | Division | Notable players | Australian players |
| --- | --- | --- | --- | --- | --- | --- |
| Dallas Cowboys | AT&T Stadium | 5 | NFC | East | QB: Dak Prescott, RB: Ezekiel Elliot, WR: Amari Cooper, RG: Zack Martin | None |
| New York Giants | MetLife Stadium | 4 | NFC | East | RB: Saquon Barkley, WR: Golden Tate, RG: Kevin Zeitler, QB: Daniel Jones | None |
| Philadelphia Eagles | Lincoln Financial Field | 1 | NFC | East | SS: Malcolm Jenkins, DT: Fletcher Cox, QB: Carson Wentz, TE: Zach Ertz | DE: Jordan Mailata, P: Cameron Johnston |
| Washington Redskins | FedEx Field | 3 | NFC | East | QB: Case Keenum, TE: Jordan Reed, LT: Trent Williams, CB: Josh Norman | None |
| Chicago Bears | Soldier Field | 1 | NFC | North | LLB: Khalil Mack, WR: Alan Robinson II, CB: Kyle Fuller, QB: Mitch Trubisky | None |
| Detroit Lions | Ford Field | 0 | NFC | North | QB: Matthew Stafford, DT: Damon Harrison SR, WR: Danny Amendola, CB: Darius Slay Jr. | None |
| Green Bay Packers | Lambeau Field | 4 | NFC | North | QB: Aaron Rodgers, WR: Davante Adams, LT: David Bakhtiari, TE: Jimmy Graham | None |
| Minnesota Vikings | U.S. Bank Stadium | 0 | NFC | North | WR: Stephon Diggs, QB: Kirk Cousins, SS: Harrison Smith, WR: Adam Thielen | None |
| Atlanta Falcons | Mercedes-Benz Stadium | 0 | NFC | South | QB: Matt Ryan, WR: Julio Jones, RB: Devonta Freeman, MLB: Deion Jones | None |
| Carolina Panthers | Bank of America Stadium | 0 | NFC | South | QB: Cam Newton, MLB: Luke Kuechly, RB: Christian McCaffrey, TE: Greg Olsen | None |
| New Orleans Saints | Mercedes-Benz Superdome | 1 | NFC | South | QB: Drew Brees, WR: Michael Thomas, RB: Alvin Kamara, DE: Cameron Jordan | None |
| Tampa Bay Buccaneers | Raymond James Stadium | 1 | NFC | South | WR: Mike Evans, MLB: Lavonte David, QB: Jameis Winston, RE: Ndamukong Suh | None |
| Arizona Cardinals | State Farm Stadium | 0 | NFC | West | CB: Patrick Peterson, RB: David Johnson, WR: Larry Firzgerald, QB: Kyler Murray | None |
| Los Angeles Rams | Los Angeles Memorial Coliseum | 1 | NFC | West | DE: Aaron Donald, RB: Todd Gurley, QB: Jarred Goff, WR: Brandin Cooks | None |
| San Francisco 49ers | Levi's Stadium | 5 | NFC | West | CB: Richard Sherman, QB: Jimmy Garoppolo, TE: George Kittle, LT: Joe Staley | P: Mitch Wishnowsky |
| Seattle Seahawks | CenturyLink Field | 1 | NFC | West | QB: Russel Wilson, MLB: Bobby Wagner, RB: Chris Carson, LB Ja'deveon Clowney | K: Michael Dickson |
| Buffalo Bills | New Era Field | 0 | AFC | East | FS: Micah Hyde, CB: Tre'davious White, WR: Cole Beasley, QB: Josh Allen | None |
| Miami Dolphins | Hard Rock Stadium | 2 | AFC | East | WR: Kenny Stills, RB: Kenyan Drake, CB: Xavien Howard, QB: Ryan Fitzpatrick | None |
| New England Patriots | Gillette Stadium | 6 | AFC | East | QB: Tom Brady, WR: Julian Edelman, CB: Stephon Gilmore,WR: Antonio Brown | None |
| New York Jets | MetLife Stadium | 1 | AFC | East | RB: Leveon Bell, QB: Sam Darnold, SS: Jamal Adams, WR: Robby Anderson | P: Lachlan Edwards, WR: Valentine Holmes |
| Baltimore Ravens | M&T Bank Stadium | 2 | AFC | North | FS: Earl Thomas III, RB: Mark Ingram II, QB: Lamar Jackson, DT: Michael Pierce | None |
| Cincinnati Bengals | Paul Brown Stadium | 0 | AFC | North | DT: Geno Atkins, WR: A.J. Green, TE: Tyler Eifert, RB: Joe Mixon | None |
| Cleveland Browns | FirstEnergy Stadium | 0 | AFC | North | WR: Odell Beckham Jr., QB: Baker Mayfield, RE: Myles Garrett, RB: Kareem Hunt | None |
| Pittsburgh Steelers | Heinz Field | 6 | AFC | North | WR: Juju Smith-Schuster, QB: Ben Rothelisberger, RG: David Decastro, C: Maurkice Pouncey | P: Jordan Berry |
| Houston Texans | NRG Stadium | 0 | AFC | South | WR: Deandre Hopkins, DE: JJ Watt, RB: Lamar Miller, QB: Deshaun Watson | None |
| Indianaoplis Colts | Lucas Oil Stadium | 2 | AFC | South | WR: T.Y. Hilton, TE: Eric Ebron, LLB: Darius Leonard QB: Jacoby Brissett | None |
| Jacksonville Jaguars | TIAA Bank Field | 0 | AFC | South | CB: Jalen Ramsey, DE: Calais Campbell, RB: Leonard Fournette, QB: Nick Foles | None |
| Tennessee Titans | Nissan Stadium | 0 | AFC | South | QB: Marcus Mariotta, TE: Delanie Walker, FS: Keving Byard, RB: Dion Lewis | None |
| Denver Broncos | Empower Field at Mile High | 3 | AFC | West | LLB: Von Miller, CB: Chris Harris Jr., WR: Emmanuel Sanders, QB: Joe Flacco | DE: Adam Gotsis |
| Kansas City Chiefs | Arrowhead Stadium | 1 | AFC | West | QB: Patrick Mahomes, TE: Travis Kelce, WR: Tyreek Hill, RT: Mitchell Schwartz | None |
| Los Angeles Chargers | Dignity Health Sports Park | 0 | AFC | West | QB: Phillip Rivers, WR: Keenan Allen, RB: Melvin Gordon III, LE: Joey Bosa | None |
| Oakland Raiders | Oakland-Alameda County Coliseum | 3 | AFC | West | QB: Derek Carr, C: Rodney Hudson, WR: Tyrell Williams, RB: Josh Jacobs | None |
List of NFL positions
| Term | Position |
| --- | --- |
| QB | Quarterback |
| RB | Running Back |
| FB | Fullback |
| WR | Wide Receiver |
| TE | Tight End |
| OL | Offensive Lineman |
| C | Center |
| G | Guard |
| LG | Left Guard |
| RG | Right Guard |
| LT | Left Tackle |
| RT | Right Tackle |
| DE | Defensive End |
| DT | Defensive Tackle |
| LB | Linebacker |
| LLB | Left Linebacker |
| RLB | Right Linebacker |
| MLB | Middle Linebacker |
| CB | Cornerback |
| DB | Defensive Back |
| FS | Free Safety |
| SS | Short Safety |
| P | Punter |
| K | Kicker |
Image Source: Kayosports website
Latest streaming headlines
Related Posts