What countries is Apple TV+ available in?
The new TV streaming service Apple TV+ launches into 106 countries in November, but are you one of the lucky fans?
With such a deep infrastructure set-up all around the world, Apple is one of the few companies that can truly go global at the drop of a hat. So, it is with Apple TV+. This new TV streaming service is Apple's take on the Netflix-like on-demand content experience. Depending on which global timeline you live on, it's rolling out on 1 November or 2 November. And after the seven-day free trial, the service will set you back only a few dollars. Here in Australia, it's $7/month.
For more information on what the Apple+ TV service offers, we invite you to read our hub page. We also have a detailed Apple TV+ vs Netflix comparison. Plus, there is the full list of exclusive Apple TV+ content available at launch and into the future. But as a starting point, check the list below and make sure Apple TV+ is available in your country at launch.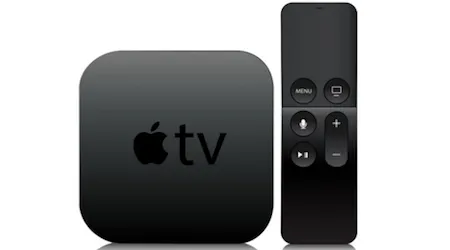 Buy Apple TV
from Apple Store
It might not look much different on the outside, but 2016's Apple TV is packed with awesome new features such as voice control, a touch-sensitive remote and gaming.
View details
Complete list of countries with Apple TV+
| Country | Region |
| --- | --- |
| Anguilla | Americas |
| Antigua and Barbuda | Americas |
| Argentina | Americas |
| Armenia | Middle-East |
| Australia | Asia-Pacific |
| Austria | Europe |
| Azerbaijan | Middle-East |
| Bahamas | Americas |
| Bahrain | Middle-East |
| Belarus | Europe |
| Belgium | Europe |
| Belize | Americas |
| Bermuda | Americas |
| Bolivia | Americas |
| Botswana | Africa |
| Brazil | Americas |
| British Virgin Islands | Americas |
| Bulgaria | Europe |
| Cambodia | Asia-Pacific |
| Canada | North America |
| Cape Verde | Africa |
| Cayman Islands | Americas |
| Chile | Americas |
| Colombia | Americas |
| Costa Rica | Americas |
| Cyprus | Europe |
| Czech Republic | Europe |
| Denmark | Europe |
| Dominica | Americas |
| Dominican Republic | Americas |
| Ecuador | Americas |
| Egypt | Middle-East |
| El Salvador | Americas |
| Estonia | Europe |
| Eswatini | Africa |
| Fiji | Asia-Pacific |
| Finland | Europe |
| France | Europe |
| Gambia | Africa |
| Germany | Europe |
| Ghana | Africa |
| Greece | Europe |
| Grenada | Americas |
| Guatemala | Americas |
| Guinea-Bissau | Africa |
| Honduras | Americas |
| Hong Kong | Asia-Pacific |
| Hungary | Europe |
| India | Asia-Pacific |
| Indonesia | Asia-Pacific |
| Ireland | Europe |
| Israel | Middle-East |
| Italy | Europe |
| Japan | Asia-Pacific |
| Jordan | Middle-East |
| Laos | Asia-Pacific |
| Latvia | Europe |
| Lebanon | Middle-East |
| Luxembourg | Europe |
| Macau | Asia-Pacific |
| Malaysia | Asia-Pacific |
| Malta | Europe |
| Mauritius | Africa |
| Mexico | Americas |
| Micronesia | Asia-Pacific |
| Moldova | Europe |
| Mongolia | Asia-Pacific |
| Mozambique | Africa |
| Namibia | Africa |
| Netherlands | Europe |
| New Zealand | Asia-Pacific |
| Nicaragua | Americas |
| Niger | Africa |
| Norway | Europe |
| Oman | Middle-East |
| Panama | Americas |
| Paraguay | Americas |
| Peru | Americas |
| Philippines | Asia-Pacific |
| Poland | Europe |
| Portugal | Europe |
| Qatar | Middle-East |
| Russia | Europe |
| Saudi Arabia | Middle-East |
| Singapore | Asia-Pacific |
| Slovakia | Europe |
| Slovenia | Europe |
| South Africa | Africa |
| Spain | Europe |
| Sri Lanka | Asia-Pacific |
| St. Kitts and Nevis | Americas |
| Sweden | Europe |
| Switzerland | Europe |
| Taiwan | Asia-Pacific |
| Tajikistan | Europe |
| Thailand | Asia-Pacific |
| Trinidad and Tobago | Americas |
| Turkmenistan | Europe |
| Uganda | Africa |
| Ukraine | Europe |
| United Arab Emirates | Middle-East |
| United Kingdom | Europe |
| USA | North America |
| Venezuela | Americas |
| Vietnam | Asia-Pacific |
| Zimbabwe | Africa |
Latest streaming headlines