Lip balm Finder: How to choose the right one for you
Learn how to choose the right lip balm for your needs so you can kiss dry, chapped lips goodbye.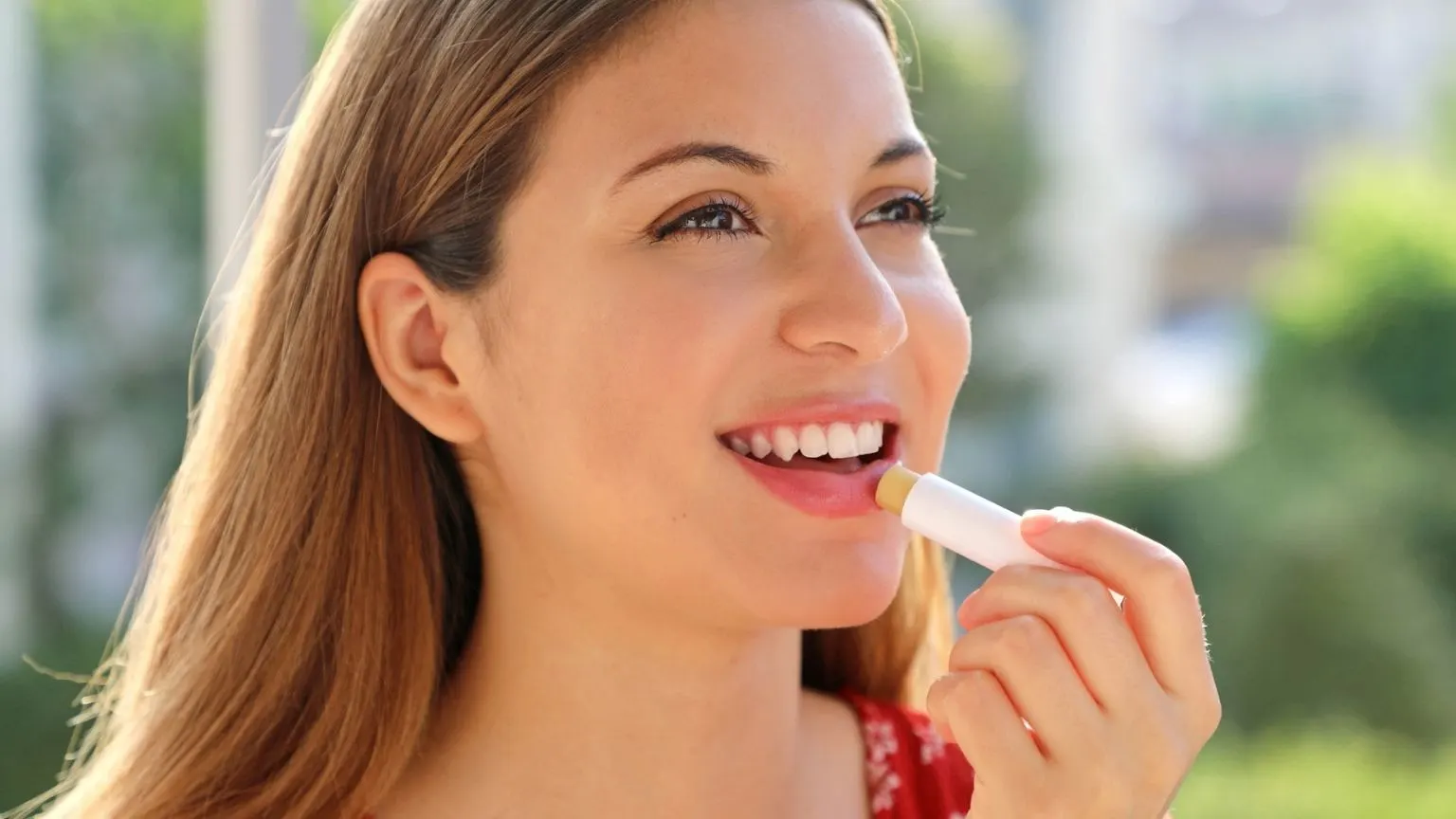 We're reader-supported and may be paid when you visit links to partner sites. We don't compare all products in the market, but we're working on it!
Best Rated Lip Balm Brand: Nivea
Nivea lip balm had the top score for ease of application, texture and value for money. It also ranked well for scent.
Quick facts about comparing lip balm
Dry and cracked lips can be uncomfortable and even painful.
Lip balm helps hydrate and protect your lips, making it one of those essential handbag items.
You'll need to consider factors like ease of application, skin sensitivity and whether you want sun protection or any colour in your lip balm.
Lip balm sticks range in price from around $2 to $7 and tins and squeezable tubes are also available.
---
What are my main options?
Lip balm may seem like quite a simple item at first, but it comes in a surprising array of different styles and varieties. So how can you find the right lip balm for your needs?
One simple way to distinguish between lip balms is in the packaging and how you apply the product. Lip balm is available as a roll-on stick for easy application, which also makes it easy to keep in your handbag and use whenever you need. But it also comes in tubs and squeezable tubes that allow you to dab some balm on your lips with a finger.
Next, it's worth taking a look at the ingredients used in the lip balm. Beeswax is commonly used to lock in moisture, aloe vera helps soothe cracked lips, and ingredients like shea butter, cocoa butter and natural oils help keep lips soft and moisturised.
Finally, you can also differentiate lip balms based on your own health and fashion needs. Some balms offer SPF protection if you're going out in the sun, some include colour to brighten up your smile, and others are created to help tackle cold sores.
Take a look at our guide to the best lip balms in Australia to check out some popular lip protection options.
---
How to compare lip balms
There's a wide range of products to choose from when shopping for lip balm, so which one should you choose? You'll need to compare a number of options to find a product that's right for your needs. Considering the following factors should help you make a wise choice:
Price
For a 4g-5g tube of roll-on lip balm, prices range from approximately $2 to $7, but some products targeted more at the cosmetics market attract a higher price tag.
Tins and squeezable tubes have a larger volume and so typically attract a higher price. Remember to compare similar products based on the price per gram to ensure a fair comparison.
Sun protection
If you're heading outside, look for a lip balm that offers some form of sun protection. The higher the SPF rating, the more protection the product will provide.
Protecting yourself against ultraviolet rays is crucial to reducing your risk of skin cancer and looking after your skin. Check out our sunscreen buying guide for more information.
Ingredients
Take a close look at the ingredients panel to make sure there are no harmful chemicals or ingredients that may cause an allergic reaction. If you're unsure whether there are any lip balm ingredients that you should avoid, it may be worth speaking to a dermatologist.
Taste
Okay, you're not going to be eating the lip balm, but you are going to taste it every time you apply it. You may want to opt for a special flavoured lip balm if you like that kind of thing, or just go for something a little plainer.
Packaging
Are you looking for a roll-on lip balm that you can pop in your handbag and apply on the go, or a tin or tube of lip balm for home use? Also consider the ease of application.
Sensitivity
If you've got sensitive skin or lips, you may want to limit your use of products that contain added flavours or fragrances. These may contain chemicals that cause irritation, so consider your needs before you buy.
Colour
Tinted lip balms can add a little bit of colour and gloss to your lips while also providing hydration. Compare colours to find a tone that's right for you.
---
3 things to consider
There are a few other factors you should consider when buying lip balm:
Cold sores. If you suffer from cold sores, there are some lip balms on the market that are designed to prevent the formation of cold sores and also relieve the discomfort that they can cause. Ask a pharmacist or your doctor for advice on whether one of these products could be right for you.
Is lip balm addictive? There's been plenty of online debate in recent years about whether or not lip balm is addictive. The answer is no, lip balm doesn't contain any addictive ingredients, but regularly applying it can become a habit that's hard to break. If you find yourself reaching for a tube of the good stuff frequently throughout the day, it might be time to look at the triggers that prompt you to apply lip balm when you don't actually need it.
Should I apply lip balm over or under lipstick? Lip balm should go underneath lipstick. That way it can provide the hydration that your lips need to prevent them from becoming dry, and the lipstick can then go on top to create the look you want.
---
Best Rated Lip Balm award breakdown
| | Total Score | Overall rating | Value for Money | Texture | Scent | Ease of application |
| --- | --- | --- | --- | --- | --- | --- |
| Other | 8.57 | 4.66 | 4.58 | 4.72 | 4.4 | 4.76 |
| Nivea | 8.39 | 4.54 | 4.58 | 4.6 | 4.34 | 4.7 |
| Blistex | 8.26 | 4.51 | 4.41 | 4.45 | 4.16 | 4.51 |
| Burt's Bees | 8.03 | 4.38 | 4.1 | 4.32 | 4.28 | 4.58 |
| Lucas' Pawpaw | 8.03 | 4.42 | 4.24 | 4.32 | 3.94 | 4.38 |
| Carmex | 7.91 | 4.34 | 4.14 | 4.32 | 4.1 | 4.44 |
| Vaseline | 7.86 | 4.26 | 4.32 | 4.28 | 3.92 | 4.5 |
| Maybelline | 7.57 | 4.09 | 3.91 | 4.15 | 3.94 | 4.21 |
| Palmer's Cocoa Butter | 7.51 | 4 | 3.97 | 4.19 | 4.11 | 4.19 |
| Lanolips | 7.13 | 3.88 | 3.35 | 3.94 | 3.71 | 4.06 |
Data: Finder Retail Brand Survey, 2020, Kantar. Metric out of 5 stars unless indicated. Methodology and more info.
More guides on Finder