Life insurance for medical workers
It doesn't matter if you're on the front line – doctors, nurses and other medical workers can still get life insurance.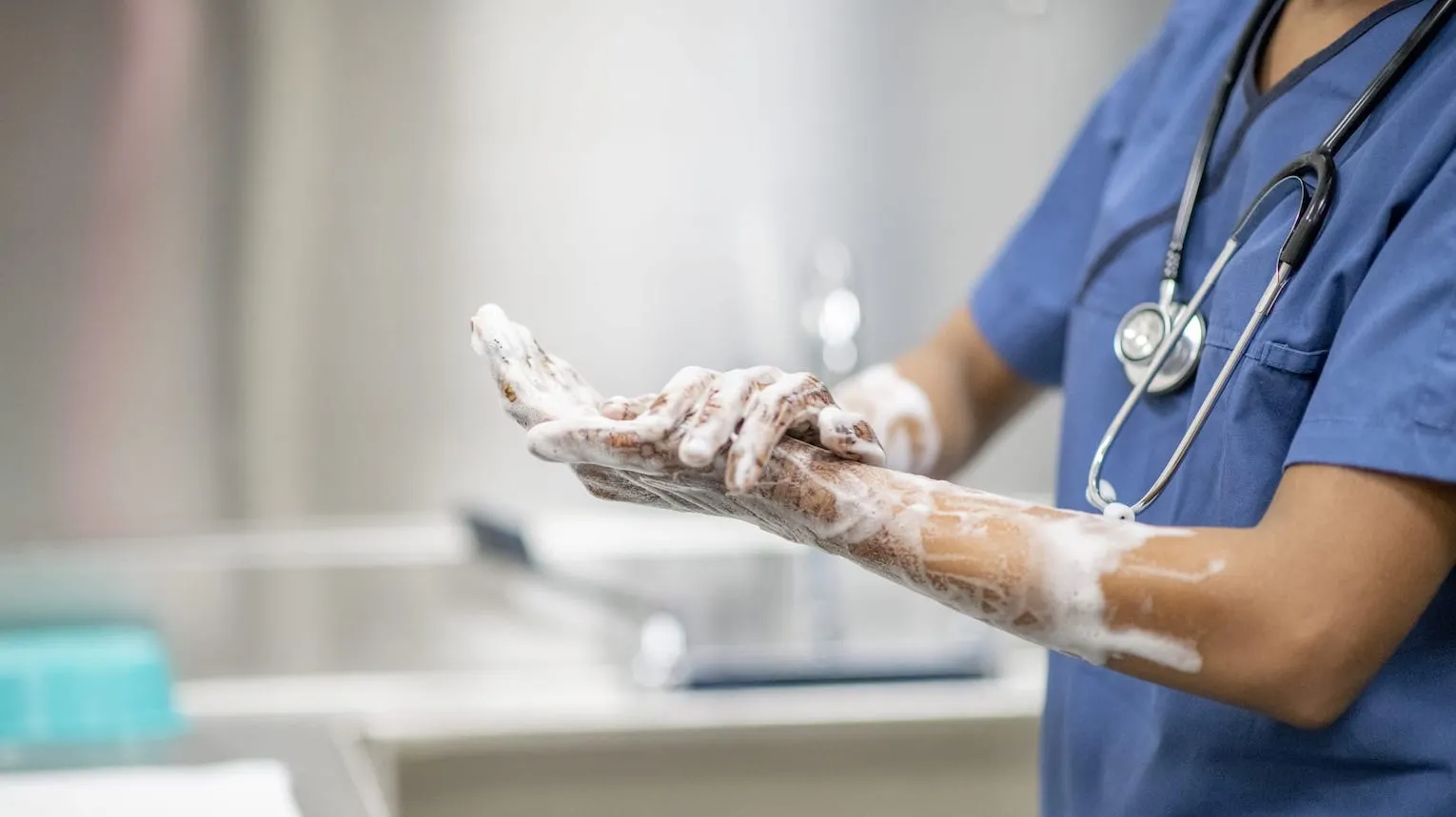 We're reader-supported and may be paid when you visit links to partner sites. We don't compare all products in the market, but we're working on it!
Illnesses and injuries can happen at any time and to anyone, but medical workers are exposed to many risks that the general public rarely has to deal with.
If you're worried about how your family would cope financially should you ever fall sick or suffer a serious injury, life insurance can help put your mind at ease.
Compare life insurance options
What types of life insurance can medical professionals get?
The term "life insurance" actually refers to a few different types of insurance, which are there to help when an illness, injury or death stops you from earning an income. Some offer financial help during a temporary setback, while others pay a big lump sum following a life-altering event.
Life (or death) insurance: Pays a lump-sum benefit to your family if you die. In some cases, the benefit may be paid if you're diagnosed with a terminal illness.
Total and permanent disability (TPD) insurance: Pays a lump-sum benefit if you can no longer work as a result of illness or injury. Some options pay out if you can no longer work in any capacity, while others pay out if you're unable to work in your specific job.
Income protection insurance: Pays a monthly benefit for a set period of time if you're unable to work due to illness or injury. Some insurers may let you add cover in case you're made redundant.
How does life insurance work for medical professionals?
Life insurance works just the same for medical professionals as it does for other workers. It's there to take the financial strain off you and your family if your health takes a turn for the worse and you're no longer able to earn a living.
However, there are a few unique factors that health workers should consider, that other professionals just don't have to think about.
Needle-stick injuries: Whether you're a doctor, nurse, paramedic or otherwise, healthcare workers have a significantly higher chance of suffering from needle-stick injuries in the workplace. Thankfully, some life insurance policies offer an optional add-on to cover occupationally acquired HIV, Hepatitis B and Hepatitis C. It may even cover splashback and the inhalation of blood or bone dust.
Own vs any: With income protection and TPD insurance, you may be able to choose cover for any occupation or just your own specific occupation. This is a particularly important consideration for medical professionals with specific expertise. You may suffer an injury that prevents you from carrying out your current job, but that still allows you to do another, albeit lower-paid, job. In this case, an "any occupation" policy might not pay out.
How can I get life insurance?
There are a few different ways you can get life insurance. They're not all going to be right for everyone, so it's important that you do your homework and figure out which avenue is best for you.
Through your super: Lots of super funds offer some form of life insurance, and it may even be included in your super automatically. Premiums are cheap this way, but the insurance is rarely as comprehensive as a standalone policy and it won't be tailored to your needs.
Direct from an insurer: Compare policies online and figure out which one is right for you. You can get great quality cover this way, and at a reasonable price. However, it can be time-consuming and tricky to interpret the different policies.
Through an adviser: A financial adviser will assess your current circumstances, compare options and determine the type of cover that's best for you. Your cover may end up being more expensive, but you can be confident that it's tailored to your needs.
Can medical workers get life insurance through their super?
Yes. Most super funds offer some form of life insurance, and it might even have been added automatically when you signed up.
It's easy to check. Just log in to your fund's website and it'll tell you if you have any cover and how much. If you can't log in, you can always give your fund a call instead.
Remember, life insurance through your super is usually pretty basic compared to cover through an adviser or direct from an insurer. It's also cheaper, but it's a drain on your retirement fund.
Can I still get life insurance during the coronavirus pandemic?
Yes. If you're a healthcare worker, you can still get life insurance, which will cover you in the event that you die from COVID-19 or are unable to work for a while.
In fact, thanks to an important decision by the Australian Competition and Consumer Commission (ACCC), exposure to COVID-19 can't be used as a reason to decline life insurance to frontline health workers. Insurance companies aren't allowed to charge you a higher premium due to your exposure or apply additional restrictions, either.
The rule applies to heaps of frontline medical workers, including – but not limited to – doctors, nurses, hospital employees, ambulance staff, paramedics, people working at GP surgeries or clinics, people working on COVID-19 vaccines, pharmacists, police, aged care workers and volunteers supporting people with COVID-19.
What exclusions should I keep an eye out for as a medical worker?
In March, one of Australia's biggest life insurers announced plans to exclude death from COVID-19 from new life insurance policies, including those of healthcare workers. Thankfully, that plan never came to fruition. However, that doesn't mean that there aren't other exclusions you should keep an eye out for.
Mental health: Working on the frontline can be tough, and traumatic. Some life insurance policies might not pay if you're unable to make a living due to stress or mental illness, while others have exclusions for self-harm or suicide. Make sure to check your PDS to see if there are any exclusions for mental illness.
The gap: Healthcare workers who bought cover between 11 March 2020 (when COVID-19 was declared a pandemic) and 6 April 2020 (when insurers could no longer penalise healthcare workers due to COVID-19) should check with their insurer about any exclusions.
Type of employment: Most life insurance policies have minimum requirements when it comes to the type of work it is and perceived job security. Usually, you'll have to be able to prove that you have a permanent job and that you work at least 20 hours a week.
More guides on Finder