LG Q6 review: Plans | Pricing | Specs
If you like LG's design style but the asking price of the LG G6 is problematic, the Q6 is an excellent budget alternative.
Good camera for a budget phone
Great display for a mid-range phone
Dual SIM
Lacklustre app performance
Plastic body
Ordinary battery life
5.5 inches
Display size
1080 x 2160px
3,000 mAh
Battery size
Finder rated as Average vs similar phones
Details
Display
Pixels per inch (PPI)
442 ppi
---
Camera
Rear camera megapixels
13MP
Rear camera aperture size
f/2.2
Front camera megapixels
5MP
Front camera aperture size
f/2.2
---
Physical Dimensions
Dimensions
142.5mm x 69.3mm x 8.1mm
---
Connectivity
Network category speed
Category 7
---
Power, storage and battery
Operating system
Android 7
External storage support
Up to 256GB
Battery capacity
3,000mAh
---
Device features
Water resistance rating
N/A
| | |
| --- | --- |
| Launch price (RRP) | $399 |
| Launch date | 2017-09 |
Most smartphone manufacturers tend to strictly differentiate their budget and premium lines, with only the most costly phones grabbing premium design and features. LG's pitch for the LG Q6 is that it's essentially a smaller LG G6 for the more cost-centric buyer who wants a full-screen Android handset.
---
Design
Face-filling 5.5-inch display is bright and crisp.
Dual-SIM support is a nice bonus for those who maintain two different phone numbers.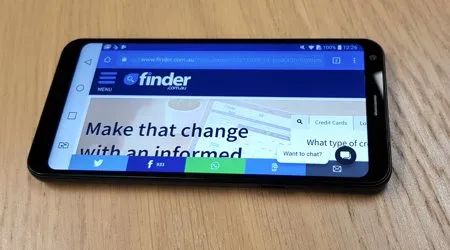 ---
Camera
Photo quality is impressively high for a phone at this pricepoint.
Focus is a little slower than average which can make in-motion shots difficult to capture.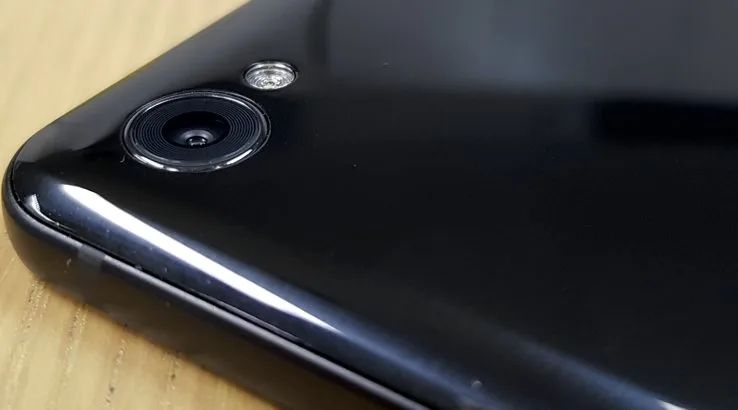 ---
Performance
Middle-of-the-road performance for a budget handset.
LG's custom Android interface is relatively clean and light.
---
Battery life
The 3,000mAh battery delivers solid results comparable with other budget handsets.
All-day battery life is well within its capabilities.
---
Verdict
Thanks to its striking FullVision display, the LG Q6 is a standout budget smartphone well worth considering.
---
Pricing and availability
Price: ~$250
Where to buy: Amazon
---
Specifications
Display
Pixels per inch (PPI)
442 ppi
---
Camera
Rear camera megapixels
13MP
Rear camera aperture size
f/2.2
Front camera megapixels
5MP
Front camera aperture size
f/2.2
---
Physical Dimensions
Dimensions
142.5mm x 69.3mm x 8.1mm
---
Connectivity
Network category speed
Category 7
---
Power, storage and battery
Operating system
Android 7
External storage support
Up to 256GB
Battery capacity
3,000mAh
---
Device features
Water resistance rating
N/A
---
Latest LG news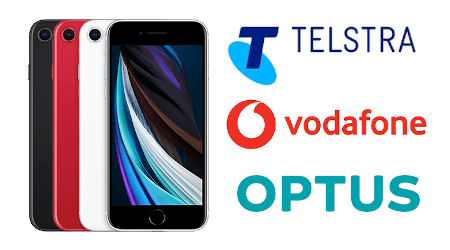 Telstra, Vodafone & Optus have released mobile plans for the new iPhone SE 2020. We've broken down their prices and features here. Read more…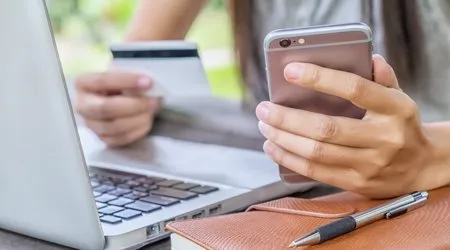 Find out how much you can get for trading in or selling your old iPhone and what you need to do to clear your phone before you sell it. Read more…
Image: Shutterstock