LG G5 review: Plans | Pricing | Specs
The LG G5 is easily the most fascinating smartphone of 2016, with an innovative design that sadly lacks the premium polish you might expect.
5.3 inches
Display size
1440 x 2560px
2,800 mAh
Battery size
Finder rated as Good vs similar phones
Details
Display
Pixels per inch (PPI)
554 ppi
---
Camera
Rear camera megapixels
16MP + 8MP
Rear camera aperture size
f/1.8 + f/2.4
Front camera megapixels
8MP
Front camera aperture size
f/2.0
---
Physical Dimensions
Dimensions
149.4mm x 73.9mm x 7.7mm
---
Connectivity
Network category speed
Category 3
---
Power, storage and battery
Operating system
Android 6
External storage support
Up to 2TB
Battery capacity
2,800mAh
---
Device features
Water resistance rating
N/A
| | |
| --- | --- |
| Launch price (RRP) | $1,099 |
| Launch date | 2016-04 |
---
The good
Solid performance
Camera choice
USB 3.0 connectivity
Good battery life
Modular design opens up lots of possibilities
The bad
Doesn't entirely feel premium
Removing the battery bay is a chore
Camera colour calibration can be odd
Camera delay
Not all Friends are made equal
Of all the phone manufacturers in the premium space, LG arguably made the biggest changes to its flagship line in 2016. Gone is the rounded back of the LG G4, as is the leather look and feel. Instead, it has opted for a modular approach that sees not only the battery but the entire bottom section of the G5 removable so that add-on "Friends" modules can be utilised. It's a bold new step for the South Korean phone maker, but is it one that pays off?
Design
Modular design is unlike anything else on the market.
Interchangeable parts don't live up to their potential.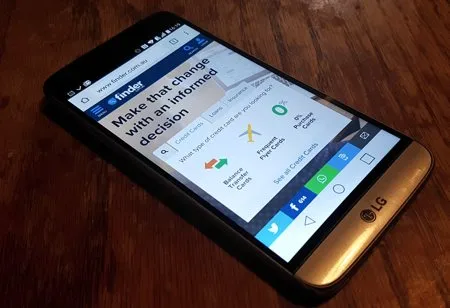 Camera
Wide-angle lens opens up new possibilities for landscape photography.
Switching between lenses comes with a significant delay and introduces odd colour calibration issues.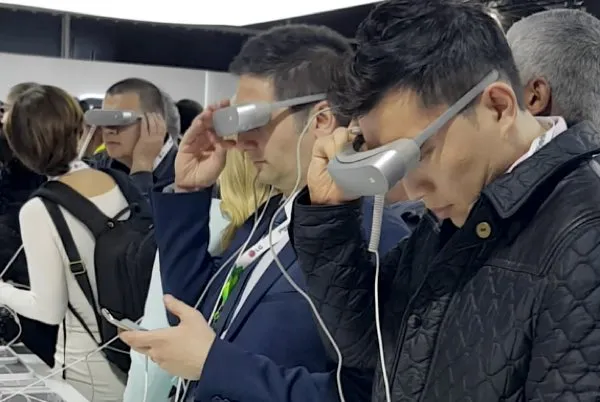 Performance
Slick and smooth, with comparable performance to Samsung's flagship Galaxy S7.
Relatively little clutter to bog down the user interface.
Battery life
Removable battery is handy for frequent travellers.
Regular battery life is surprisingly solid, though still firmly in the mid-range of premium handsets.
Verdict
An ambitious attempt to revolutionise the smartphone space that doesn't fully succeed.
Pricing and availability
Compare SIM-only plans for the LG G5
LG G5 specs
Display
Pixels per inch (PPI)
554 ppi
---
Camera
Rear camera megapixels
16MP + 8MP
Rear camera aperture size
f/1.8 + f/2.4
Front camera megapixels
8MP
Front camera aperture size
f/2.0
---
Physical Dimensions
Dimensions
149.4mm x 73.9mm x 7.7mm
---
Connectivity
Network category speed
Category 3
---
Power, storage and battery
Operating system
Android 6
External storage support
Up to 2TB
Battery capacity
2,800mAh
---
Device features
Water resistance rating
N/A
Compare SIM-only plans for the LG G5
---
Latest LG phone news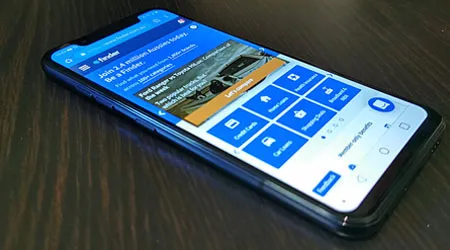 The LG G8s ThinQ hits all the right notes for a premium smartphone in essential performance, but its gimmicks are best ignored. Read more…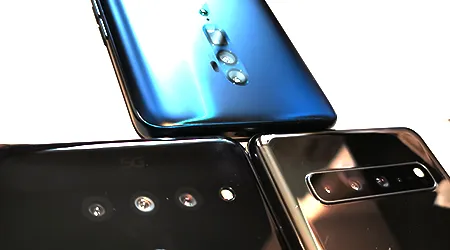 5G phones are fast, but how well do they take photos in low-light situations? Read more…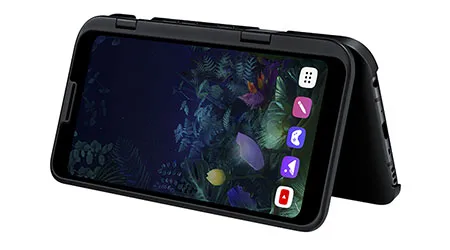 The LG V50 ThinQ will arrive in Australia on 11 June for outright purchase or on contract through Telstra with a unique dual screen and some seriously premium capabilities. Read more…
Image: Shutterstock