LG CLOi Airport Guide Robot review: Would you travel through an all-robot airport?
AI has already changed the way we book flights, so why not handle duties on the ground too?
Travel as an industry has been substantially disrupted by technology. Where once you'd make an appointment to see a travel agent after work, now cheap flight deals are little more than a click away.
Travel insurance is a must, but you don't need an insurance broker when top travel insurance deals are so easy to compare from the comfort of your mobile device. We're probably a while away from having computers fly the planes for us, although autopilot features have existed inflight for decades now.
But what about the experience within the actual airport?
At Seoul's Incheon International Airport, a perpetually blinking robot roams the aisles, actively seeking out lost or confused passengers waiting to board their flights.
Not that it typically has to wait all that long because the sight of a mobile rolling robot that's one part happy face, one part Dalek tends to attract attention. Quite a lot of attention, in fact.
LG's CLOi Airport Guide Robot has been working on a trial basis at Korea's largest airport since early 2017, after LG announced its new robotics initiatives at CES 2017. I recently had the chance to go and check out how it's going, and what the plans are for the future of LG's robotic workers.
At CES 2017, the Airport Guide Robot was very much immobile, as were the porter and room service robots that made their debut at CES 2018. That was also where LG's smaller CLOi Hub Robot rather famously refused to answer questions on stage. At Incheon Airport, the CLOi Airport Guide Robots are much better behaved and very much a functional part of the airport ecosystem.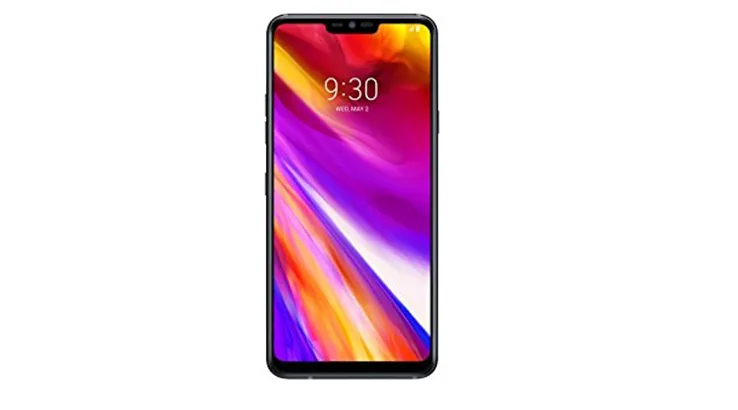 Buy the LG G7 ThinQ
from Amazon
With the Qualcomm Snapdragon 845, dual wide angle lenses and AI to make your photos pop, the LG G7 ThinQ is LG's greatest smartphone yet.
View details
According to LG representatives, they're onto their second generation of these robots. The updated CLOi Airport Guide Robots have the ability to converse (at a very simple level) in Korean, Chinese, Japanese and English, a combination which covers a wide swathe of the airport's regular visitors.
From the demonstration I was given, it's pretty impressive how well CLOi can hear anything at all, considering how noisy most airports get. Incheon is no exception, but CLOi clearly hears when it's called – the voice is feminine, for what that's worth – and responds with a set of stock phrases and the choice of airport-specific information.
Just having a departures board on a screen is nothing new, but it's in the areas of interactivity and mobility that the CLOi Airport Guide Robot makes the most sense. Aside from finding out where your gate is or how delayed your flight might be, you can also ask CLOi to guide you to destinations within the airport if you've lost your way.
There are a number of clever things that happen here. The CLOi Airport Guide Robot displays a map route for you, so if your destination is really close or obvious, you could leave it there and walk yourself, but if you want to be guided, CLOi will trundle into action.
However, you've got to trail fairly close behind because the CLOi Airport Guide Robot will abandon its task if it can't sense someone behind it following along. That's quite sensible to ensure it's not sent on wild goose chases around the airport all the time.
Keep up, or CLOi will move on to other tasks.
The CLOi Airport Guide Robot also has to make its way around a busy airport without squashing anybody, and that's a tricky enough task for us humans to manage. I got a demonstration of the CLOi Airport Guide Robot finding the nearest bathrooms that saw it have to navigate around a queue of folks waiting to check in. It struggled in a few spaces, but sensibly just stopped and rotated until it could determine a path forwards.
In many ways, dropping a mobile robot into a busy airport environment is just asking for trouble, although the orderly nature of Korean life does help here. It's all too easy to suspect that a similar robot at an Australian airport might have some larrikin decide it would be "funny" to give it an impromptu beer bath, which wouldn't do great things for it.
The CLOi Airport Guide Robot did guide me to the bathroom, although not particularly quickly thanks to the hustle and bustle of the airport itself. It works, but you wouldn't want to use it for that purpose if you were in dire need because you'd probably spring a leak long before you got to your washroom.
The big question raised here is whether the CLOi Airport Guide Robot is about practical solutions or just generating headlines for LG. Its other service robots are rather more solidly pitched at jobs that humans don't particularly want to do – lugging heavy suitcases, cleaning floors and the like – but there's still no shortage of actual service staff at Incheon International Airport.

The LG CLOi Porter Robot is conceptually neat, but that's all it is right now -- a concept waiting to be deployed.
At Seoul's City Hall station, the LG CLOi Cleaning Robot sings to itself as it sweeps up.It's equal parts adorable and slightly creepy.
That's almost certainly why the CLOi Airport Guide Robot also has a secondary function as a selfie camera and photo opportunity in its own right. You can adjust its eye style, which also changes the "costume" it wears in your photo. Choose a winking eye, for example, and it'll also don a sailor suit, because, hey, why not?
This seems to be the CLOi Airport Guide Robot's most popular function by far. While I was there with a group of other journalists to look over LG's AI, robotics and home appliances businesses, plenty of eager tourists lined up to have their photos taken. So of course I did too, although I rarely look my best after a long plane flight.
Alex Kidman travelled to Seoul as a guest of LG.
---
For more mobile news, deals and offers, follow and subscribe below
---