The keys to making money
How to invest your money wisely and secure your financial future.
We're reader-supported and may be paid when you visit links to partner sites. We don't compare all products in the market, but we're working on it!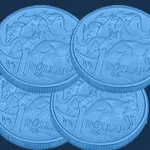 Before you go on a holiday, you usually have to do a little preparation. You'll have to buy some reliable luggage, organise your flights, book your accommodation, get some travel insurance, do some research into the local tourist attractions and more. Although these things take up time and effort, you do them so that you can enjoy your holiday, and by the end of it, you've gained valuable memories and experiences.
Just like a holiday, investing money is a commitment. But, if you do your research, and make educated decisions, you will be rewarded in the end. Making money and investing it wisely sets you up for a stress-free and comfortable future. By maximising your income and finding ways to make extra money, you can guarantee a secure financial future.
What is an investment?
Essentially, investing means putting your own money to work, to make more money for you. You commit your money with the aim of generating additional profit. Think of investing like growing a vegetable garden. From planting one tomato seed, you can continue to grow tomatoes as long as you like - so long as you maintain the right conditions.
There are many different options to choose from when considering where to invest your money, including fixed interest accounts (such as term deposits and savings accounts), shares, property and superannuation funds. By investing your money into one or more of these options, you will hopefully gain profit on top of your investment over a period of time.
Why are investments important?
We all work hard for our money, and should be looking to maximise profits as much as we are able to. We can start investing our money wisely from our very first paycheque. There are many benefits contributed to investing whilst we are young. Making a habit of saving and investing at an early age will benefit you for the rest of our lives.
The greatest gift we can give our future is a plan. When we plan for our future, we are forced to consider exactly where our money is going, and whether we will be able to achieve our goals. Preparation is essential for anyone who wants to succeed financially, and less the burden of financial stress.
Learning to invest while young encourages a financially secure workforce. When our up and coming workforce is strong-minded in terms of money, this can lead to increased earned income, and increased national productivity, reducing poverty and unemployment, as well as strengthening our competitiveness on a global scale.
Both nationally and personally, investing our money wisely gives us a sense of security and peace of mind. It's never too early to start an investment - the sooner the better.
What are the different types of personal investments?
High interest accounts. Savings accounts or term deposits can earn you a much higher rate of interest than a regular everyday transaction account. It's an easy and almost effortless way to make some extra money. This is a great first step for anyone new to investing.
Shares. Buying shares has always been a popular choice for investors. When you buy shares (also known as stocks), the price of the shares will rise and fall with the fluctuation of the value of the company you invest in. Buying shares is best suited to anyone looking to invest for the long term, and the value of the shares can fluctuate quite dramatically.
Property. Buying property can be a safe investment. Property is a long-term investment, as the value will constantly change over time. Buying at the right time when interest rates are low could save you money in the long run, and increase the profit you make when you eventually sell. You can also earn more income by renting out the property to tenants.
Superannuation. A superannuation fund is an investment to assist you in retirement. This type of investment is extremely important to consider, as you are able to set yourself up for a very comfortable retirement if you contribute to your super regularly. The main difference between this type of investment and the others, is that these funds are usually locked until you reach the retirement age.
Important: Share trading can be financially risky and the value of your investment can go down as well as up. "Standard brokerage" fee is the cost to trade $1,000 or less of ASX-listed shares and ETFs without any qualifications or special eligibility. If ASX shares aren't available, the fee shown is for US shares. Where both CHESS sponsored and custodian shares are offered, we display the cheapest option.
*Past performance data is for the period ending June 2020.
Why is it important to make money?
Yes, it is true – the best things in life are free. But unfortunately, some of the necessary things in life cost money. Making money and investing wisely is essential for anyone wishing to feel secure in their finances.
Having extra money also allows you to be much more flexible with your spending. We all like to splurge a little now and then, and you can do this without feeling guilty knowing you have enough money to cover your expenses comfortably.
Saving money also helps you to cope when the unexpected arises. Have you ever received a bill that was much higher than you were expecting? Or maybe your routine car service turned into four new tyres and a new air conditioning system? Yes, these things can be frustrating, but you can be prepared for any situation thrown at you just by having your investments and savings under control.
What are some ways you can make money?
Invest your money. If you already have some savings built up, you could consider investing this in property, shares, or get a high interest savings account. Make sure you do your research before investing in a company or a property. If you use your money wisely, and let it earn interest for a few years, you could make a great return with minimal effort.
Start your own business. Do you have something new to offer? Do you have people to offer it to? Do you have some savings to invest in the start up costs? You might want to consider starting your own business. Starting up a business from home can also reduce overhead costs. Make sure you research your market, and be prepared to spend a bit of money to start up the business. If you have a good idea, you can make money and be your own boss.
Sell anything you don't use anymore. If you're not quite ready to start your own business, but have a few things to sell, why not sell your old clothes and shoes online, or even consider setting up a stall at your local weekend markets. You'd be surprised at some of the knick-knacks people will pay for.
Get a second job. If you already have a job but struggle to save much of the income, you could get a second job. Babysitting, night shifts at the local bar, or weekend work at a café could get you the extra cash you need to really contribute to your savings.
With regard to the future, preparation is imperative. Making a plan now will lessen the impact of financial burdens that may occur. In order to get your finances ready, you will need to make money, and know how to use. Making the right type of investment early on, could set you up comfortably all the way into retirement.
There are many investment options to consider, and you should always do your research before making your final decision. The main thing to remember is that there is a lot of money out there to be made – you just need to be patient and do your research.
More guides on Finder